Round trip from LAX to Manila: $627 on Philippine Airlines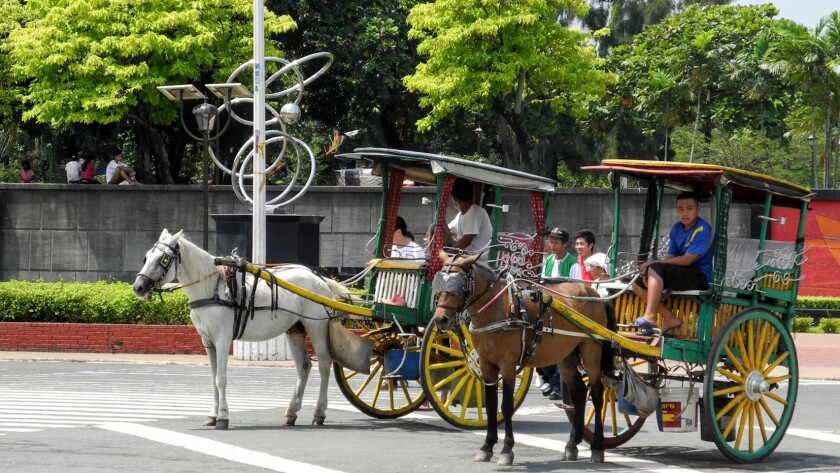 You can fly round trip from LAX to Manila for $627, including all taxes and fees, on Philippine Airlines, but the booking window is short.
The fare, subject to availability, must be booked by March 31. It is for travel Sundays through Thursdays from April 16 to May 20 and July 10 to Dec. 5.
The city dates back more than four centuries. Miguel Lopez de Legazpi claimed in for Spain, driving out the Muslims and destroying their settlement in the 1570s.
Americans took control of the island nation after Spain was defeated in the Spanish-American War. The city, once known as the Pearl of the Orient, was largely destroyed by the Japanese at the end of World War II as Allied forces retook it.
The country gained its independence from the United States in 1946, and the city was rebuilt. The metro area is home to about 11.8 million people.
Info: Philippine Airlines, (800) 435-9725,
Source: Airfarewatchdog.com
ALSO:
Heading for spring break? What students need to know and what parents must know
Philippines travel: Courage and legacy
Fee for passport book or card is going up April 2
---
Get inspired to get away.
Explore California, the West and beyond with the weekly Escapes newsletter.
You may occasionally receive promotional content from the Los Angeles Times.