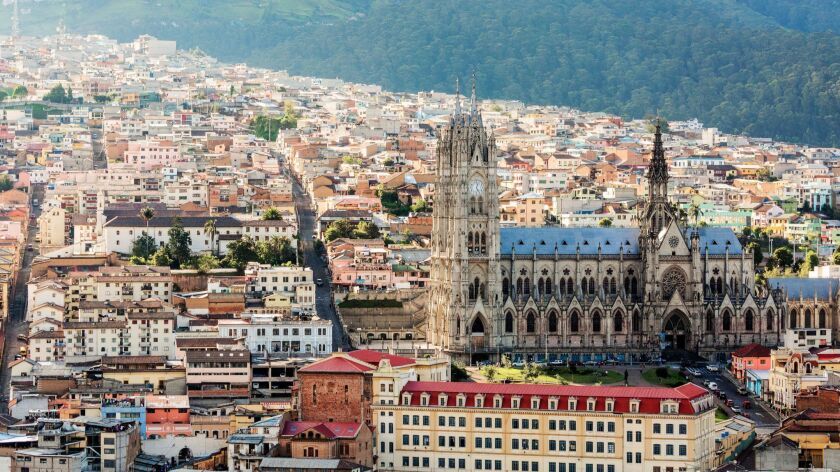 Fare: $470 round trip, including all taxes and fees, from LAX to Quito, Ecuador, on Copa Airlines.
Quito, the capital, sits at an elevation of more than 9,000 feet, which keeps day time highs generally below 70 degrees, despite being just south of the equator. Quito is known for its old town, a UNESCO World Heritage site, thanks to its well-preserved colonial structures.
Restrictions: The are is subject to availability, and the booking window is tight: You must buy by Wednesday. It is for travel any day from Aug. 20 through Dec. 10.
Info: Copa Airlines, (800) 359-2672
Source: Airfarewatchdog
---