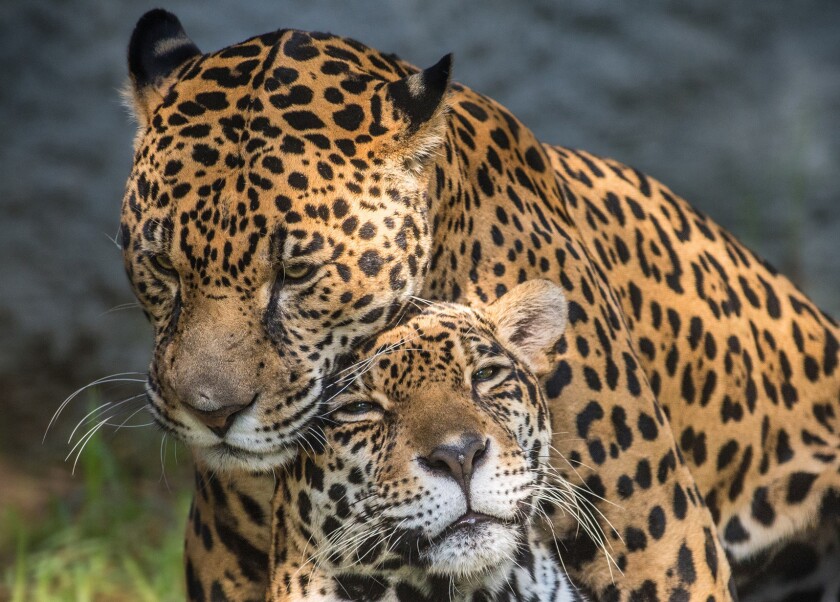 Earth Day is next weekend, so celebrate green, orange and blues while enjoying the outdoors, traveling in human-powered ways, and discovering cool things about animals and our irreplaceable big blue planet.
San Pedro
Volunteer at the White Point Nature Preserve, participate in green family activities and watch the National Geographic documentary "Jane" about Jane Goodall, known for her work with chimpanzees.
When: April 21. 9 a.m. for activities at preserve; 5 p.m. for film at Warner Grand Theatre.
Cost, info: Free but reservations recommended for film. Family-friendly. Dogs on leash OK, but not at film. (310) 541-7613
Temecula
Celebrate blues as well as green at the Temecula Blues Festival at Civic Center Plaza. Eight bands will get the audience swaying.
When: Noon April 21; doors open at 10 a.m.
Cost, info: Adults $38, children 10 and younger free. No dogs. (951) 676-2722
Long Beach
Discover easy ways to help the planet at the Earth Day Celebration at the Aquarium of the Pacific. Participate in simple hands-on activities for protecting animals, oceans and land. Meet and touch animal ambassadors, including lizards, snakes and birds.
When: April 21 and 22
Cost, info: Adults, 12-61, $29.95; seniors, 62 and older, $26.95; children, 3-11, $17.95; children, 2 and younger, free. Only service animals permitted. (562) 590-3100
Lancaster
Honor the state flower and the planet at the California Poppy Festival at Sgt. Steve Owen Memorial Park. Besides seeing the vivid orange of fields of wild poppies, visitors can tap their toes to bands, visit the farmers market and touch birds, reptiles and insects.
When: April 21 and 22.
Cost, info: Adults, 13-61, $10; seniors, 62 and older, active/retired military (with current ID) and children 6-15, $5; children 5 and younger free. No dogs permitted. (661) 723-6077
Los Angeles
Join the Wild for the Planet celebration at the L.A. Zoo & Botanical Gardens. On weekends zookeepers give talks, have special feedings and provide fun activities for animals, such as okapis (which look like short giraffes) at 1 p.m. and Asian elephants at 2 p.m. on April 21 and snow leopards at 1 p.m. and trumpeter swans at 2 p.m. on April 22.
When: April 21-May 18 (Endangered Species Day)
Cost, info: Adults, 13-61, $21; seniors, 62 and older, $18; children, 2-12, $16; children, 1 and younger, free. No dogs. (323) 644-4200
San Dimas, La Verne, Pomona and Claremont
Walk, run, bicycle, skate, skateboard, dance or use any kind of carbon-free human-powered method of travel in CicLAvia's 25th car-free streets event, Heart of the Foothills. The 6½-mile route winds east from the Heart of the Village Antique Mall in San Dimas past farmers markets, food trucks, Earth Day activities and art booths, and it ends at the Packing House in Claremont.
When: 9 a.m. April 22
Cost, info: Free. Family-friendly. Dogs on leash OK. (213) 355-8500
---