Memphis' Pyramid rises anew with a giant Bass Pro Shop
MEMPHIS, Tenn. —
If the Epcot theme park at Walt Disney World were to open a rural American South pavilion, no doubt it would look a lot like the ginormous new Bass Pro Shop (1 Bass Pro Drive; www.basspro.com) in the Pyramid building along Memphis' Mississippi riverfront. This glass pyramid, a whopping 22 million cubic feet and 32 stories tall, dominates the city's western skyline.
Originally built as the arena for the Memphis Grizzlies basketball team, the Pyramid has for years stood as empty after the Grizzlies decamped to the FedExForum just off Beale Street.
Outdoor retailer Bass Pro Shops purchased the Pyramid, gutted the interior and opened one of America's largest stores for outdoors folk (a mammoth 535,000 square feet of sales space). It opened last spring.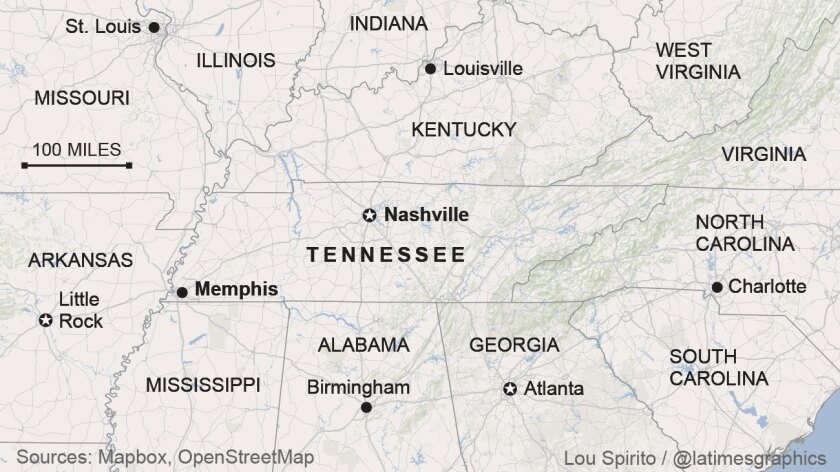 The ground floor is a theme park of outdoor wear and gear, stocked with all-terrain vehicles, clothing, boats, bait and tackle, camping gear, an alligator pit (yes, with live alligators) and, on my visit at least, an NRA registration booth.
Not into outdoor pursuits? Uncle Buck's Fishbowl & Grill has a black-light bowling alley designed to make you feel as if you're underwater. And near the center of the Pyramid, America's tallest free-standing elevator ($10 a ride) takes you to the Lookout observation deck, with sweeping views and a restaurant 28 stories high.
---
Get inspired to get away.
Explore California, the West and beyond with the weekly Escapes newsletter.
You may occasionally receive promotional content from the Los Angeles Times.