Drought laid bare ruins of frontier town at Nevada's Lake Mead
In some ghost towns, you have to rev up your imagination to picture what life was like in the old days. Not so at St. Thomas, Nev., in the northern reach of Lake Mead National Recreation Area. National Park Service crews last summer installed 14 wayside exhibits along a 2½-mile trail that takes visitors past the ghostly remains of this once-bustling frontier town. Through text and archival photos, exhibits tell a fascinating story: Mormons settled here in 1865 but fled in 1936 as Lake Mead backed up behind Hoover Dam and submerged St. Thomas in 70 feet of water. Unrelenting drought in recent years has laid bare the town's sun-bleached bones — schoolhouse steps here, a crumbling chimney there. The tab for one: $110 for one night in nearby Overton, Nev., and $20 for dinner.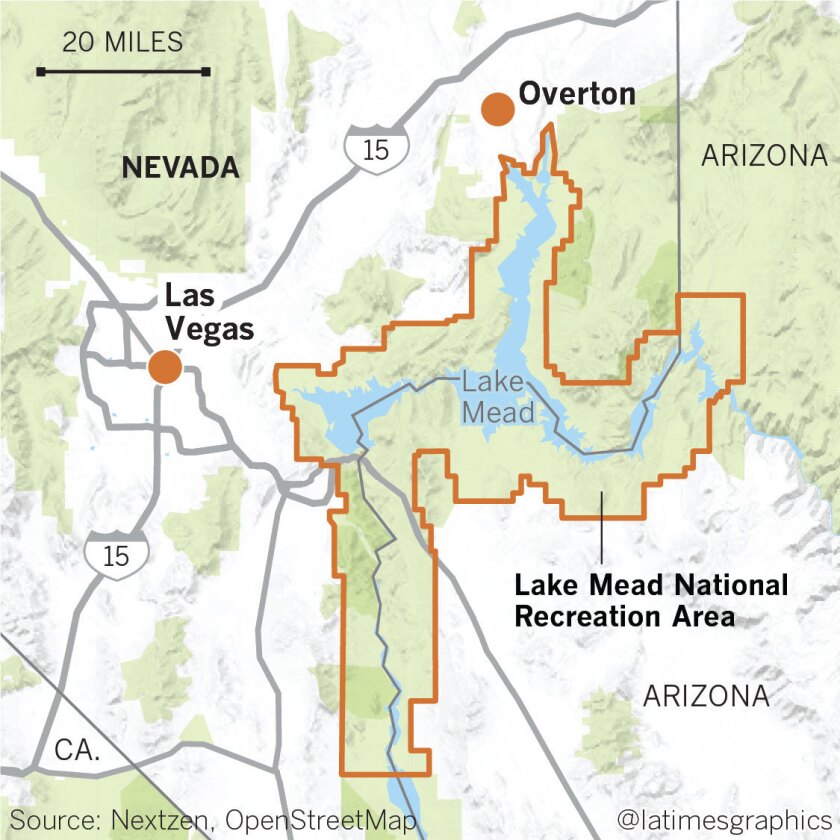 THE BED
The North Shore Inn at Lake Mead isn't fancy, but it's well-kept and comfortable, not to mention your only choice for hotel-style lodging in tiny Overton, the closest town to St. Thomas. My king room was decorated in whites and beiges, and the wall art depicted the adobe dwellings of ancestral Pueblo Indians who inhabited these parts long ago. Bring your swimsuit to enjoy the hot tub under a starry desert sky.
THE FOOD
La Fonda, across from the North Shore Inn, serves Mexican fare in a casual setting. A husband-and-wife team from Baja California is at the helm, specializing in seafood and hand-cut fresh meats. Try the pineapple-and-pork tacos al pastor or the deep-fried shrimp wrapped in crispy bacon and topped with salsa. To fuel up for the St. Thomas Trail, head to Sugar's Home Plate for a stack of pancakes or chicken-fried steak and eggs, amid an amusing clutter of sports memorabilia.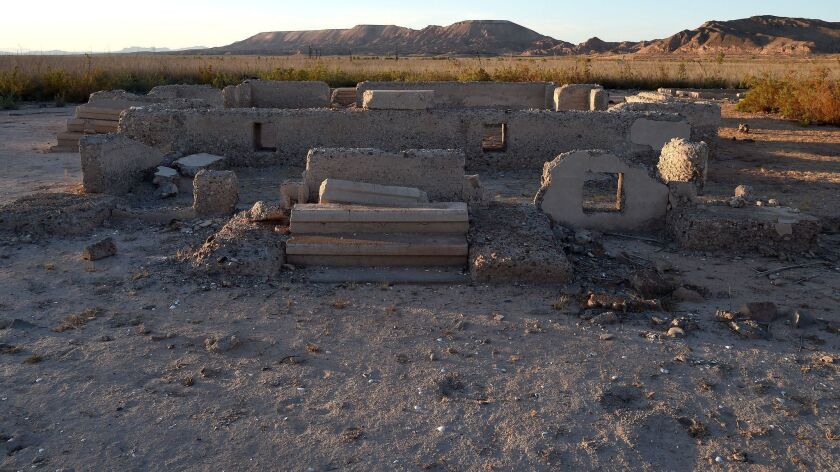 THE FIND
Lost City Museum, part of the Nevada Division of Museums and History, is a little gem. It has an impressive collection of ancestral Pueblo artifacts — arrow points, stone disks, baskets, ceramic bowls and more — rescued from nearby archaeological sites before the damming of the Colorado River relegated everything to a watery grave.
THE LESSON LEARNED
Take it slow as you drive in on the 3¼-mile washboard road to the St. Thomas Trail. The trail itself is easy, except for a steep descent at the outset. Wear long pants and hiking shoes because of invasive tamarisk. Download the National Park Service visual field guide to St. Thomas.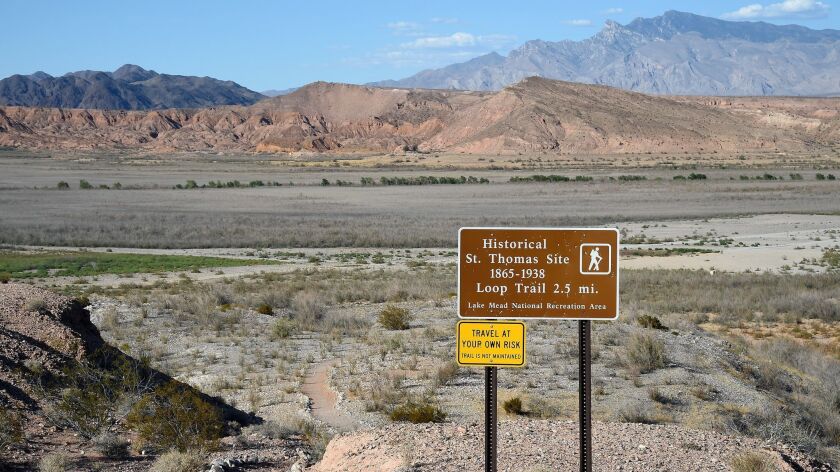 North Shore Inn at Lake Mead, 520 N. Moapa Valley Blvd., Overton, Nev.; (702) 397-6000. Two rooms with mobility accessible features.
La Fonda, 461 N. Moapa Valley Blvd., Overton, Nev.; (702) 397-8400. Wheelchair accessible. lat.ms/lafondaoverton
Sugar's Home Plate, 309 S. Moapa Valley Blvd., Overton, Nev.; (702) 397-8084. Wheelchair accessible.
Lost City Museum, 721 S. Moapa Valley Blvd., Overton, Nev.; (702) 397-2193. Open daily. $5 for adults.
---
Get inspired to get away.
Explore California, the West and beyond with the weekly Escapes newsletter.
You may occasionally receive promotional content from the Los Angeles Times.