Newsletter: Escapes: The unparalleled pleasure of finding the aloha spirit in Hawaii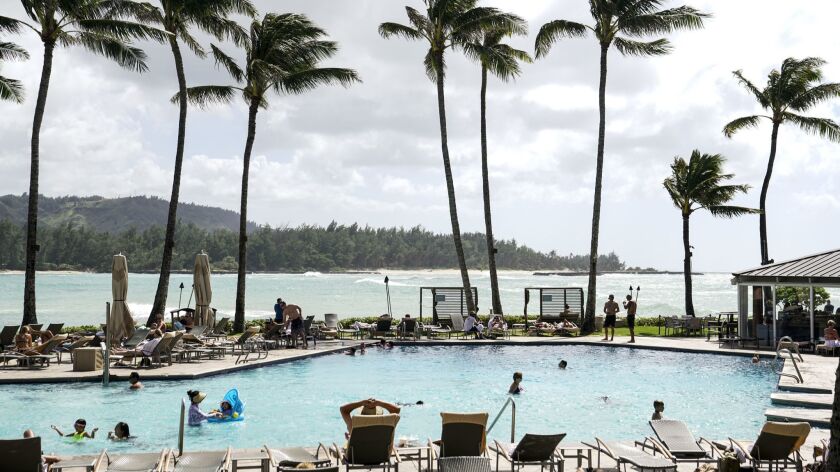 We're filled with the aloha spirit this week with the second of two issues we do each year that are devoted to the islands.
My name is Catharine Hamm, and I'm the travel editor for the Los Angeles Times. We know readers enjoy Hawaii, so for that alone, creating this issue was a joy. But I also will confess that I've had a love affair with Hawaii since my parents, my sisters and I moved there when I was a child.
I was heartbroken when my father was transferred from Honolulu, but I knew I would be back, and I have been. I was married on Oahu. And I have returned frequently, pulled by some unseen force.
Last year, I felt the tug again, this time to return to the beach near my childhood home to leave some ashes from my husband and some from my mother. I carefully placed bits of each under different ironwood trees yards apart, because they didn't like each other and probably were annoyed they ended up in the same place, even though the views on that beach are breathtaking.
No matter. I was there to wish them aloha in a deeper sense of the word. "Alo" means presence, and "ha" is divine breath. It is a sharing of your breath, your spirit, yourself. It is the most tender of farewells and the most sincere of welcomes. That is what I always find here.
What you will find here — here, as in this newsletter — are four terrific stories from three of the islands. And if Hawaii is not your thing, fear not. We have a piece about whether your comfort on an airplane is also a safety issue, a story about up-and-coming Tasmania, an update on Hurricane Willa's impact on Mexico, ideas about where to travel in 2019, a piece of art that teaches us about trash in the Bay Area and an announcement from two superstars who are leaving Las Vegas.
To them and all readers, I wish you much aloha.
Dining for mere dollars on Oahu
Prices in Hawaii generally are higher than you pay on the mainland, not because the merchants are trying to gouge you, but because almost everything has to be shipped to the islands. Indeed, the cost of living in Honolulu is about 11% more than in L.A., according to Expatistan.com.
The last thing you want to do is blow your vacation budget on chow or spend your time consuming fast food to keep your costs down. We've updated our popular 20 meals for $20 on Oahu from more than a decade ago. We've discovered new places and offer some returning favorites that not only baby your wallet but also give you an authentic taste of Hawaii. Rosemary McClure rounds up a score of spots. Enjoy!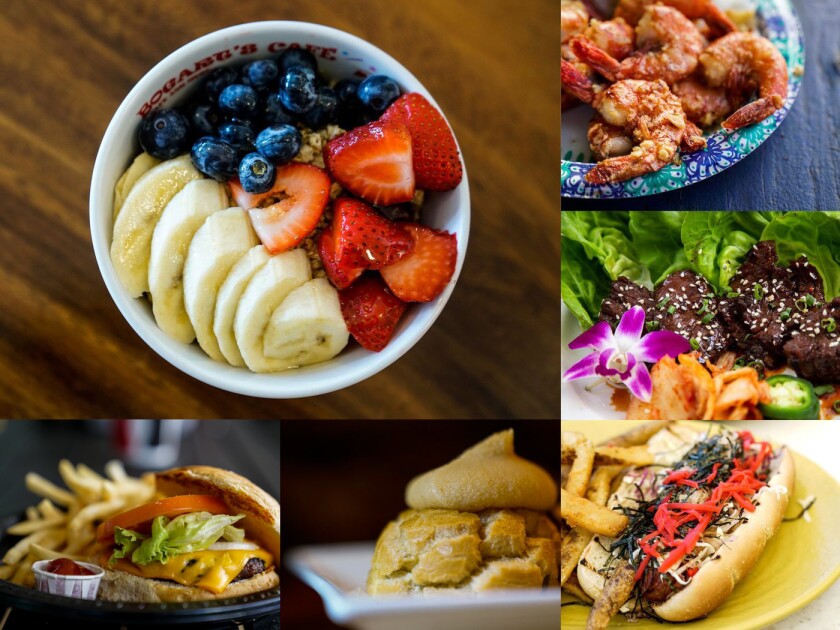 A star is born on Maui
If you'd like to turn heads and get admiring glances — and who wouldn't? — we have just the ticket: a 1975 Volkswagen camper van that John Nelson and his wife, Leslie, rented for their Maui vacation. The VW was a little temperamental, but people were drawn to it in a way that, say, a Toyota Corolla just can't replicate. Plus, the article talks about how sleeping in the van meant that the vacationers often got to experience parks and places without the crowds. But there were some downsides, too, as Nelson explains in his sweet piece.
This is swell news
In All Systems Go, our travel mobility column, introduced in June, writer Yomi S. Wrong explains how surfers who have a physical or cognitive disability can experience the thrill of catching a wave. On Oahu, AccessSurf works with those who want to get a taste of the endless summer, using a supportive approach that takes comfort levels into account. Surf's up!
Finding peace and being present at a Hawaii Island inn
The Inn at Kulaniapia Falls is an unusual place in its own right. This resort on the Hilo side of Hawaii Island is built around a 120-foot waterfall that was hidden for years. What happened after the overgrowth was cut away set in motion a series of events that lets guests revel in the power of nature and helps military veterans begin to come to terms with the horror of war. I am still staggered at the energy of this place, and I am lucky to have been there to learn its story.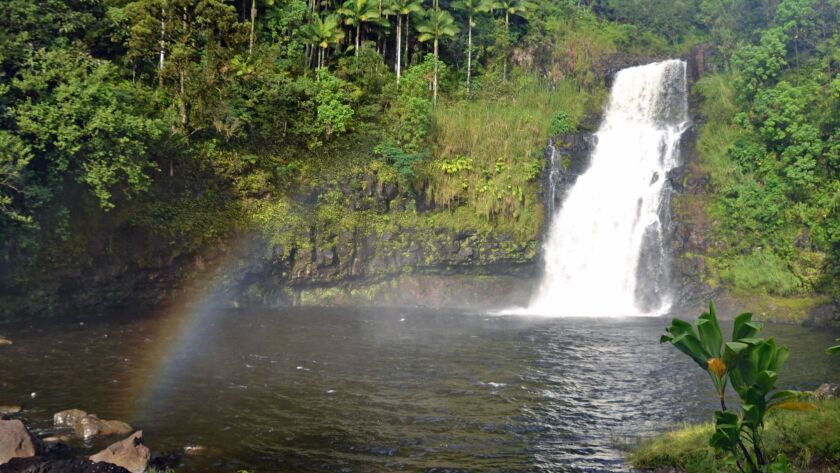 Where to go in 2019
Lonely Planet has many ideas for your travels next year — places you've heard of and maybe some you have not. How about Shenzhen, a.k.a. the Silicon Valley of China? Or maybe Dakar, Senegal, or Meknes, Morocco? If you're looking to drill deep in a country, why not Germany or Kryrgzstan? To read about where you could be headed, check Mary Forgione's story on Lonely Planet's picks.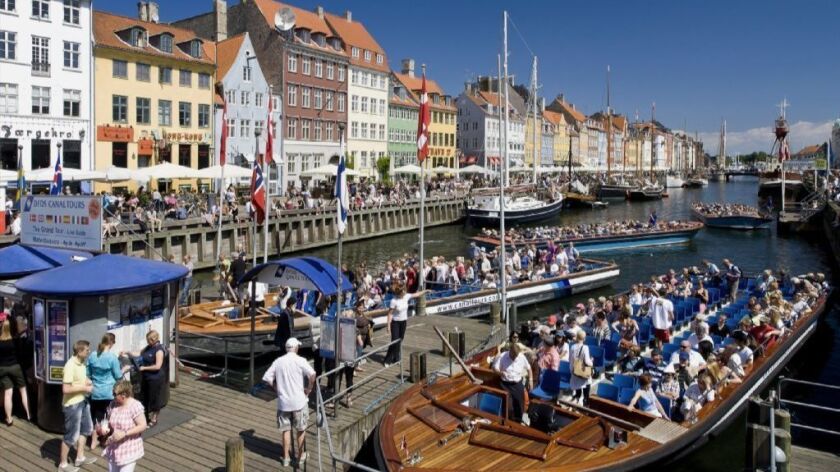 What's up with Hurricane Willa?
The storm slammed into Mexico's coast Tuesday evening southeast of Mazatlán, and damage is still being assessed. Smaller coastal villages were still cut off from communication Wednesday, making relief efforts difficult. Airlines have been waiving change fees, and some cruise lines have been forced to reroute. Read about those things that may affect your vacation.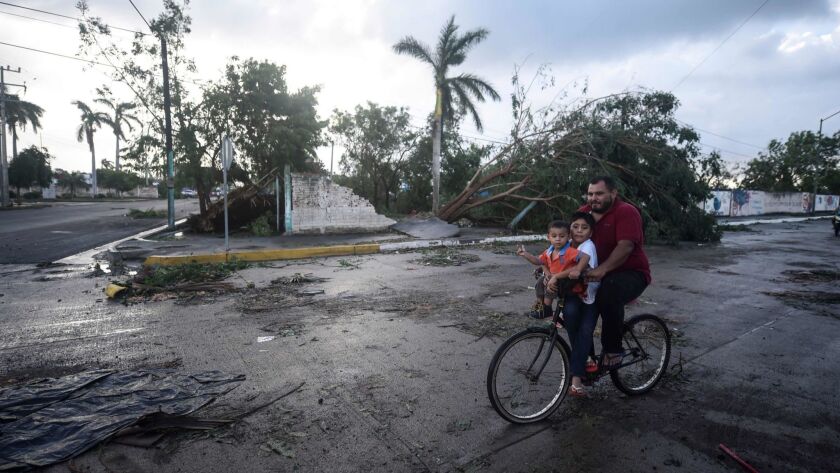 Trash talk in San Francisco
An 82-foot-long sea creature has now beached itself on Crissy Field in Golden Gate National Recreation Area, and it's there to teach you a lesson — about trash.
It's an art installation made up of plastic garbage, and it carries a powerful message: That plastic stuff you throw away has a direct effect on our seas and how the garbage endangers not only marine life but also the health of our oceans. Worth seeing, worth thinking about.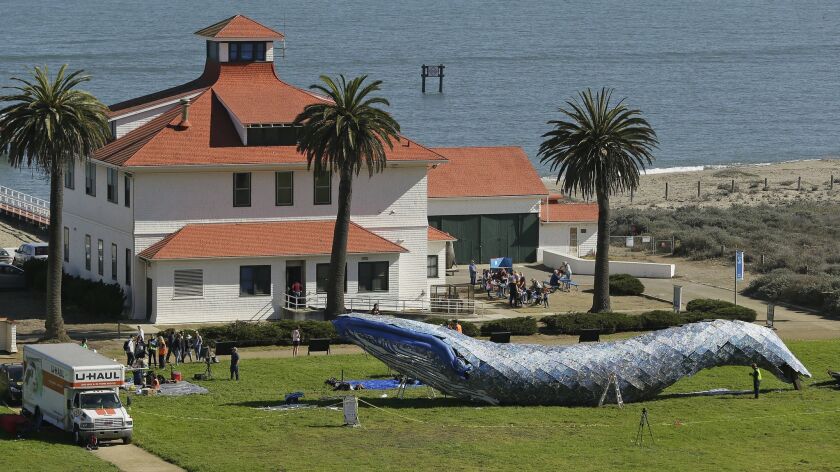 An uncomfortable truth about airline seats
Were you excited that a federal agency may now be interested in how cramped and crowded we feel on the aircraft? Don't be. There has been much discussion, excitement even, about whether the Federal Aviation Administration will insist on more space in order to ensure that the plane is evacuated quickly. Read what the FAA has to say about that and you'll know what your chances of comfort might be.
This is the way they feel
First, Celine Dion announces she's leaving Vegas. Now … Donny and Marie. What is the world coming to?
We're not sure about the world, but their show is coming to an end in November 2019 after what will be more than 11 years of performing in Vegas, Jay Jones writes. Their website says, "Superstar siblings Donny and Marie Osmond just can't get enough of Las Vegas." Apparently, they can.
Tasmania's popular? The devil you say
Tasmania, about 150 miles south of Victoria, used to be popular … as a dumping place for prisoners, James Bartlett writes.
Today, cruise ship passengers and others are discovering the island state, thanks to the Museum of Old and New Art, impressive enough to lure visitors to its home. Underground. In a bunker.
What we're reading
When you work as a travel journalist, when you go home you want to read … more travel. I'm not the only one. Mary Forgione, a Travel staffer, shared the last two suggestions here.
Attention, foamers: Afar magazine writes about the Coastal Pacific Train in New Zealand. It's reopening after a 7.8-magnitude earthquake wrecked its tracks. It travels from Christchurch on the South Island to Picton, about 61 miles and will run Dec. 1 through most of April.
How would you spend your time on a 19-hour flight from Newark, N.J., to Singapore? Nina Ruggiero of Travel + Leisure explores her options on the world's longest flight. She packs a lot into this story, and then there's this: "If you only do one thing for yourself, prepare a flight plan." With a consult from a doctor, Ruggiero lays out what to do to make any long journey go easy.
Everyone does dumb things when they travel; few broadcast them, which makes Harrison Jacobs an exception. The Business Insider reporter writes about the "dumbest mistakes I made" during travel to more than 30 countries. Let's start with not buying advance tickets for the world's largest art museum, the Hermitage, in St. Petersburg, Russia, where he showed up to find ticket lines three hours long. There are 26 total goofs that will make you cringe — and learn. Jacobs' "dumb things" become good travel tips.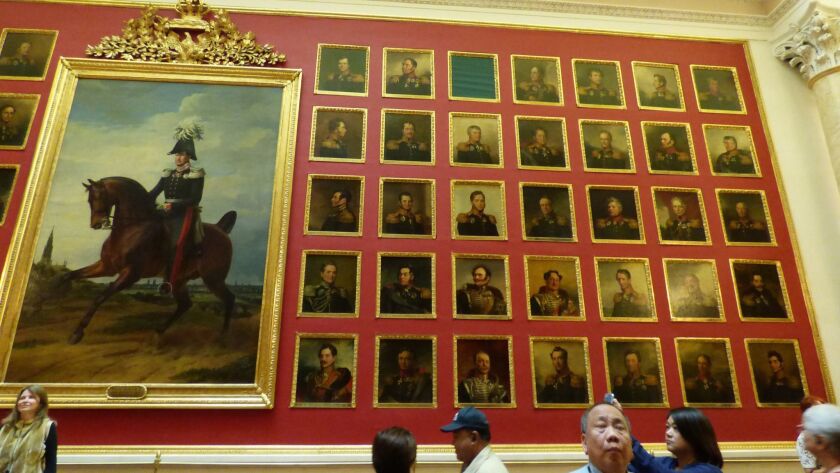 End paper
To subscribe to this newsletter, which comes out weekly, or its monthly Vegas cousin (which also comes out today) or dozens of other L.A. Times packaged-just-for-you mini-tomes, go to the Los Angeles Times Newsletter page.
Send us your thoughts, your concerns and, of course, compliments about this newsletter, along with your recommendations for great travel experiences, the recipe for your favorite Hawaiian cocktail and whether you think the Dodgers have a prayer of winning this World Series to travel@latimes.com. (Lack of a baseball team is one of Hawaii's few shortcomings, but if the Dodgers lose again, it may be a plus.)
Until next week, travel smartly and safely. We'll be here to welcome you home.
---
Get inspired to get away.
Explore California, the West and beyond with the weekly Escapes newsletter.
You may occasionally receive promotional content from the Los Angeles Times.