Newsletter: Escapes: For some holiday cheer, they'll leave the lights on for you
Ring the bells that still can ring
Forget your perfect offering.
There is a crack in everything.
That's how light gets in.
— Leonard Cohen's "Anthem"
You may just be emerging from a food coma as you read this. The feast was plentiful, the dinner divine, the company exceptional. Then you remember: Ahead lies the forced march of holiday merriment. We are supposed to be happy, no matter where we are or what our life obstacles may be.
Humbug. You don't have to be merry. You don't have to be bright. You just have to consider that these states of being may be possible.
My name is Catharine Hamm, and I'm the travel editor for the Los Angeles Times (and today, the founder of my own holiday feast). This newsletter is going to suggest some cracks of light: places you may want to go, strategies for travel you may want to embrace.
We offer a Southern California festival of lights and a beach-side Baja town, both destinations that may help you find spirit. We give you a road map to sustenance that will fuel you for your flight from LAX, information on how to get to the city using public transportation from 34 airports; travel mistake avoidance skills, including how to find a parking space at LAX; and we suggest ways to make your kids happier when you travel.
We bring news as well of the Disneyland of food emporiums opening in Las Vegas and the reopening of a much-loved memorial in Honolulu.
Enjoy the family. Enjoy the friends. Maybe enjoy the frenzy. And anticipate with an open mind what lies ahead and hope that the heart will follow.
Happy Thanksgiving.
It's all light now
Put aside, for the moment, the symbolic nature of light at the holidays and concentrate instead on the here and now at the Mission Inn in Riverside. Writer Dorothy O'Donnell writes about her family's experience at the venerable hotel, where 5 million lights illuminate a holiday scene and fireworks provide the punctuation. The festival runs for six weeks.
Could you use a little laid-back?
San Felipe is the Baja town that overdevelopment forgot. Situated on the Gulf of California (about two hours south of Mexicali, six from L.A.), it is a beach town that won't break your budget. Plus, four blocks of shops and great fish tacos equals one quick and inexpensive getaway, Rosemary McClure writes.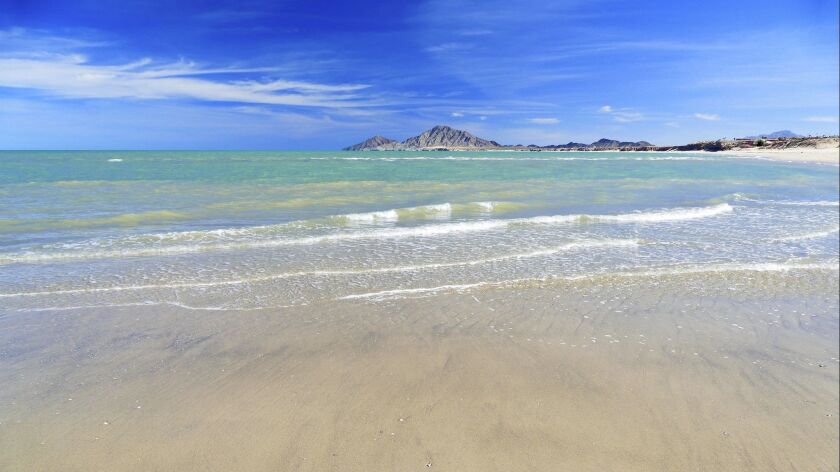 Eat your heart out?
Remember the days when a tuna sandwich of questionable provenance was about your only choice at LAX? Besides all the other improvements at our enormous airport, the food options have improved immeasurably, writes Mary Forgione. Champagne and caviar? Check. Healthful food? Check again. Pizza and burgers? But of course. The story tells you how to terminal hop to find your favorite fare.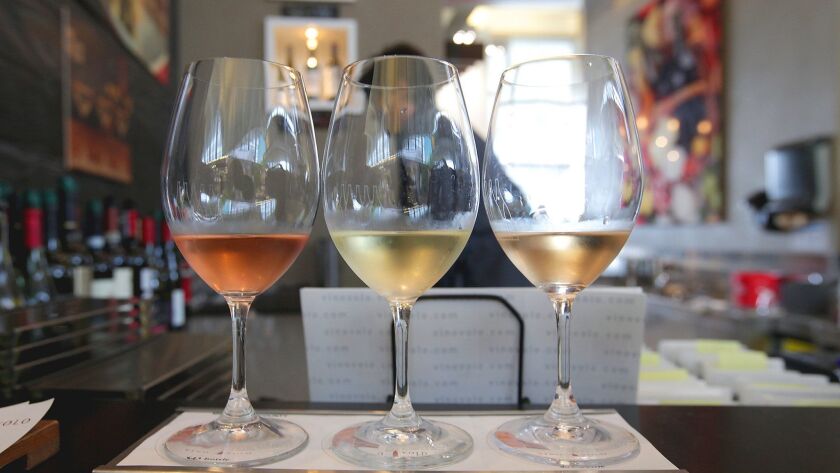 Going to town
You land at an airport. You're in a blur. You can't figure out how to use public transportation. Fear not. Writer Sara Cagle has a guide to public transport into the city from some of the most popular airports in the U.S. and abroad. This is one you're going to want to save for a long time.
You're in a spot when you have no spot
If you're driving and parking at LAX, well, best of luck if you're doing so this weekend. But if you are looking ahead to Christmas and other busy holidays, take a look at Mary Forgione's article on how to secure a spot, even at the busiest times of year.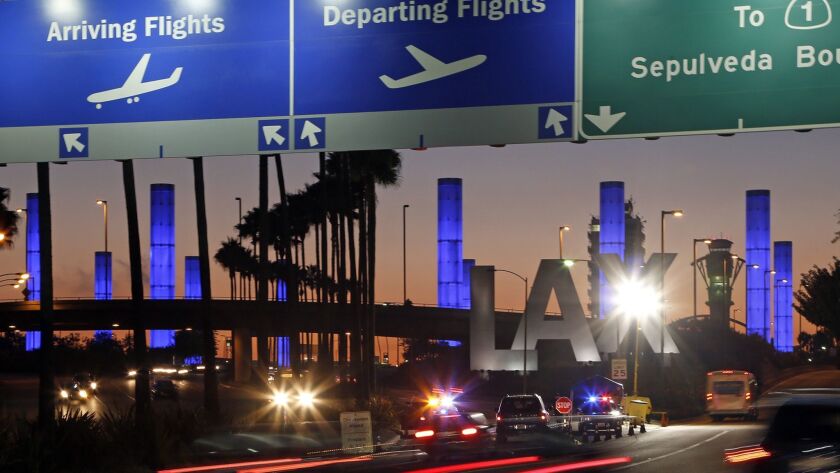 Kid tips for holiday travel — or really any time of year
If you're off to visit the grandparents with the kids in tow, Shelly Rivoli, veteran mom, has some suggestions on how to make travel with kids easier not just at the holidays but any time. Consider the train for more "moving around room" than a plane or a car. Engage your kids by making them junior navigators. Or turn the tables on who the traveler is.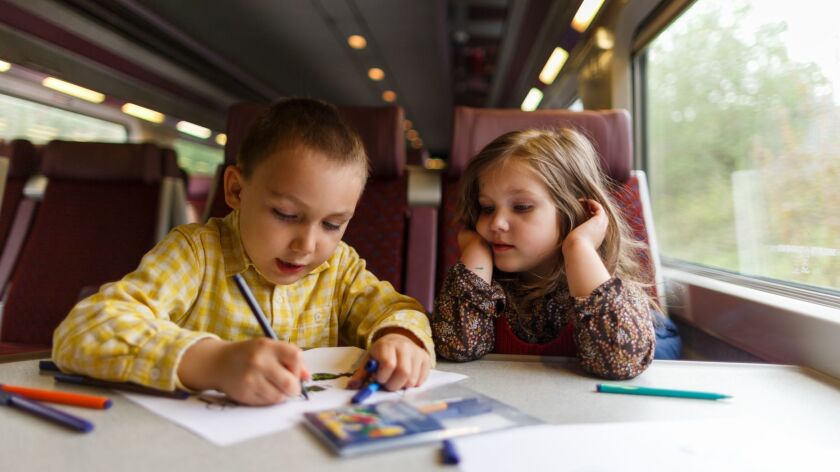 What you don't know can hurt you (or waste your time)
I am constantly amazed at how much I think I know about my car and don't. I thought you could eyeball radial tires and see whether they're low. You can't. I never realized a tire gauge could be out of calibration. It can. And then there's airline travel. I just assumed when my stepdaughter told me their flight would land at 8:30 that this meant 8:30. It didn't. And I didn't bother to check. Reap the benefit of my dumbness and learn how to avoid the worst holiday travel mistakes.
The festival that is Eataly
It was just a matter of time until Eataly, a veritable amusement park of food and shopping for all things Italian, reached Las Vegas. L.A. has its own version in Century City, and it's said to be the largest in the world. How could a Vegas version top that? By staying open 24 hours a day, seven days a week. That's the plan for the behemoth, which is scheduled to open in late December, Mary Forgione writes.
Tours to the USS Arizona will return in March
The beloved USS Arizona, which sank during the attack on Pearl Harbor on Dec. 7, 1941, will be reopened to visitors in March. The monument was closed in May because of damage to a loading dock, which has taken longer to repair than originally thought. Find out what you can see in the meantime at this part of the World War II Valor in the Pacific National Monument.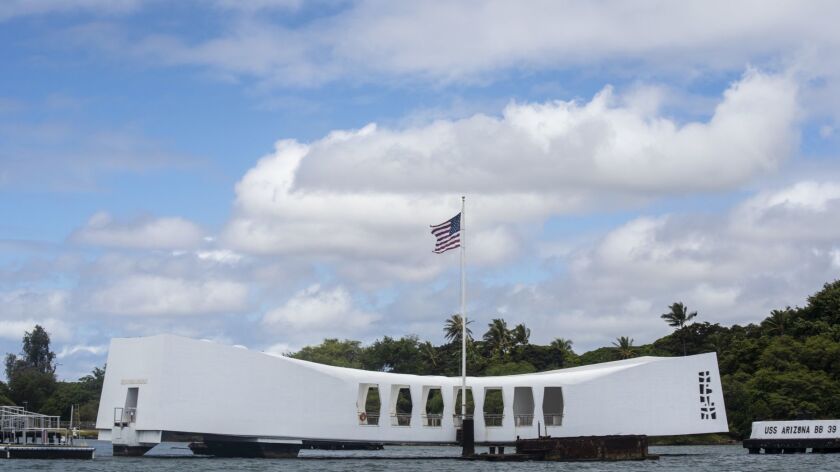 North to Alaska
Love cruising to the 49th state's Inside Passage but not the flight to the port of embarkation? Princess Cruises has just the ticket beginning in 2020, when it will launch cruises from the San Pedro port. You'll be aboard the 2,600-passenger Grand Princess.
What we're reading
Talk about shooting oneself in the foot. CNN reported about 200 incidents of air marshal missteps, including one incident in which a marshal shot himself in the foot with his own weapon. Other incidents included a marshal who accidentally discharged his weapon in a hotel and ended up shooting a TV in the next room.
Here's a beach that puts California's to shame: It's Cox's Bazar Beach, Atlas Obscura reports, and it stretches for 75 miles. At low tide, it's 1,300 feet wide (and you have to be careful of quicksand). If you want to enjoy its splendors, you'll need to hop on a plane to Bangladesh.
Take a delightful scroll through 10 U.S. Road Signs to See Before You Die on the Chicago Tribune's Travel website. You'll recognize at least two and wonder why you've never been on the Extra Terrestrial Highway.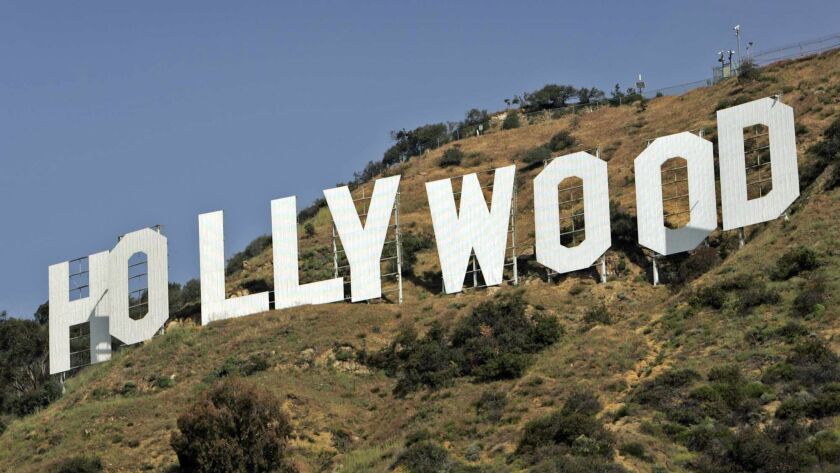 How to reach us
To subscribe to this newsletter, which comes out weekly, or its monthly Vegas cousin (which also comes out today) or dozens of other L.A. Times packaged-just-for-you mini-tomes, go to the Los Angeles Times Newsletter page
Send us your thoughts, your concerns and, of course, compliments about this newsletter, along with your recommendations for great travel experiences, the best travel tip for the holidays and whether you're dreaming of a white Christmas and if so, where to travel@latimes.com.
End paper
As I walked into the grocery store Saturday to do my major Thanksgiving shopping, I was stopped in my tracks by the smell of cinnamon, nutmeg and cloves, and for a moment, I was transported to Northern Virginia on a snowy Thanksgiving morning when I was just a girl. That same heavenly smell was coming from what came to be known as the "Kitchen of Greatness." The house provided the kitchen, and my mom provided the greatness.
She taught me to cook, although I have yet to graduate beyond apprentice, but she also taught me something else: At my table there will be only family, even though only one of the guests is related to me by blood.
We will talk about our traditions from Kansas, California and Connecticut, South Carolina and South Korea, from Indonesia and Indiana and Ireland and Italy as we recall our traditions and our roots. And we will remember that a Thanksgiving table like this brings the same kind of joy we find when we travel: Our differences — which lie at the heart of our journeys — are not a cause for alarm but an opportunity for appreciation and celebration.
That is my greatest Thanksgiving blessing.
Wherever you are today, I wish the same for you.
Please travel safely and well, and as always we'll be here to welcome you home.
---
Get inspired to get away.
Explore California, the West and beyond with the weekly Escapes newsletter.
You may occasionally receive promotional content from the Los Angeles Times.