Newsletter: Escapes: Exploring a cool culture in Canada's Arctic
Margo Pfeiff has ice in her veins.
Pfeiff wrote about an adventure in the Canadian Arctic for the Dec. 23 Los Angeles Times Travel section that made me shiver with delight and with transferred temperature syndrome, a term I just made up.
My name is Catharine Hamm, and I'm The Times' travel editor. Having worked with Pfeiff for nearly 20 years, I was surprised at her fervor for the deep freeze. I knew she was a native of Vancouver, Canada, which is more like Seattle in climate. So how did she become so enamored of places that are so unforgivingly harsh? For that matter, why abandon Vancouver to live in Montreal, which isn't exactly a climatological picnic either?
"One of the main reasons I moved from rainy — I hate rain — Vancouver was Montreal's winter, being able to cross-country ski downtown through birch forests under blue skies and sunshine," she said in an email. "Cold, like heat, is something you get used to, and I enjoy the fresh air and chilly smack in my face when I step outside.
"I think cold gets a bad rap. and I suffer terribly in extreme heat. Amanda Jones [another longtime L.A. Times Travel contributor] used to call me the Ice Princess."
You can read more about the self-professed Arctic Junkie (the name of her blog) at Toque & Canoe.
Meanwhile, have a look at her article about the trip led by a man who reclaimed his culture. Just make sure you put on a sweater when you do so.
Some of our other pieces will warm your heart: an article about musty old books that spawned a lifetime of travel; a flight of Monet exhibitions across the U.S.; a peek inside a museum about the Good Book that's not without controversy; and a Weekend Escape full of "quietude" that's about 115 miles north of San Francisco.
We bring you the smorgasbord that is Las Vegas for New Year's Eve and a calendar of closer-to-home events, some news about a low-cost-carrier that is calling it quits in L.A., and a special-year end "On the Spot" column that promises to idiot-proof your travels.
Great destinations. Great inspiration. We go to great lengths to bring you both the fun and the foibles of travel.
Join in the reindeer games
Spend part of your new year at the top of the world. Writer Margo Pfeiff details what she calls "one-of-a-kind experiences," which included sleeping in an igloo (and watching the construction of them) and chowing down on moose, beluga jerky and whale blubber. It's part of an immersion experience run by Tundra North Tours that helps you learn about the culture that has shaped this unique part of Canada. And, oh, she ate reindeer soup, for which we hope Rudolph and friends will forgive her.
What are you doing New Year's Eve?
We offer you close-to-home options with our calendar tailored for Southern Californians. Among the events: marching bands in Pasadena, a celebration on the Long Beach waterfront and a glittery dinner, dance and more at the L.A. Zoo.
NYE, Part 2
A little farther from home, some of the big events in Las Vegas are sold out, but there's still plenty to do in Southern California's Nevada playground. Read what's on tap for the city that never even takes a small nap.
A museum of biblical proportions
Washington, D.C., swims in museums. There are the numerous Smithsonians, including the National Museum of African American History and Culture and the United States Holocaust Memorial Museum (both free but requiring tickets) and some that charge (the Spy Museum and the Newseum). One of the newer additions is the Museum of the Bible, which writer Dean Owen, describes as having opened to "equal parts fanfare and controversy," the latter having to do with illegally smuggled artifacts. Find out what you'll see in its 430,000 square feet (a little more than a third the size of LAX's Tom Bradley International Terminal) and why it just might be worth a visit.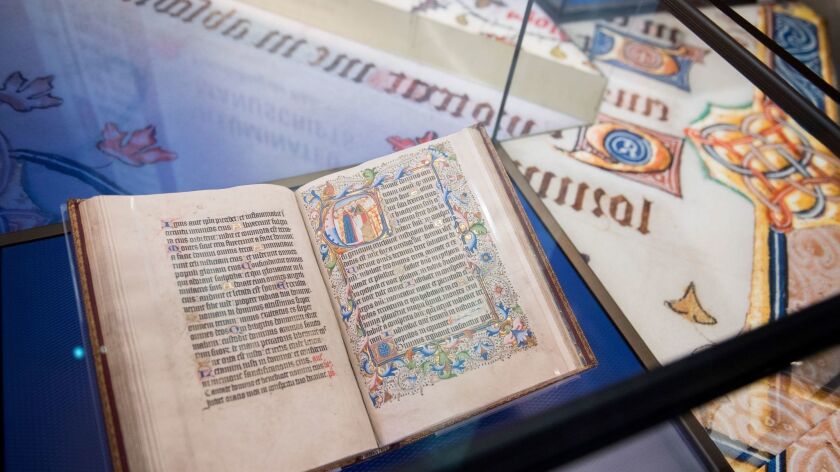 Seeking peace and quietude?
Part of the fun of travel is, of course, the excitement of finding something so unexpected that you can't believe your good fortune. That's what Sharon Boorstin found on a trip north to Ukiah, where she took the waters at Vichy Springs ("water swirling around me like warm Perrier") but came across the largest Buddhist monastery, university and meditation center in the U.S.
A voice from the past determined her future
Some names fade into the mists of time, including John L. Stoddard's. But not for Lori Erickson, whose Departure Points article details her fascination with his writings and how a musty set of his books helped her find her true calling.
Avoid wearing the dunce cap in 2019
All of us make mistakes when we travel, including me. Maybe especially me. My journeys were not quite as far-ranging in 2018, thanks to a slight impediment to pain-free locomotion, but I still got out enough to know that, in some cases, I shouldn't be left on my own. Read the "On the Spot" that confesses failings and offers some solutions for the coming year (although overpacking is not something I really want to encourage).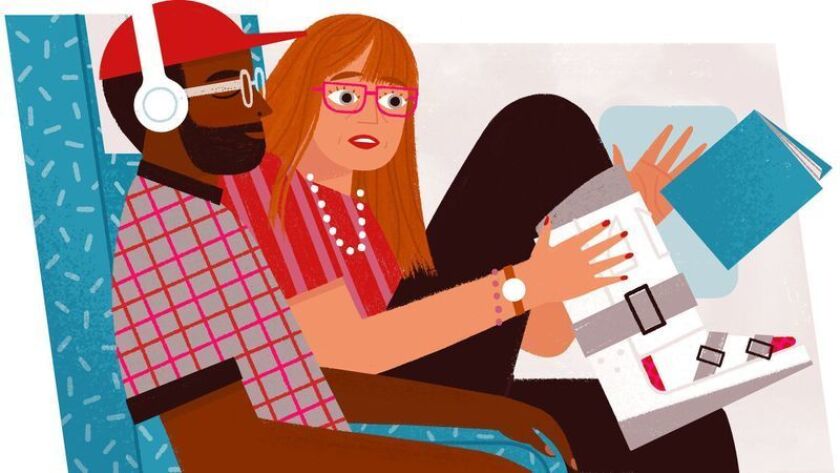 That's a Wow
If you're planning to capitalize on the low-cost European airlines for your trip to the Continent in 2019, you may have one less airline to depend on. Wow Air will pull out of the L.A. market in 2019.
This will make an impression
At least five exhibitions in the U.S. are or will be featuring French Impressionist Claude Monet, Mary Forgione writes. You don't need to make an excuse for traveling to, say, Nashville or Denver, but if you need one and you love this master of light and nature, here are some trips to put on your art-loving radar.
Are you eagle eyed?
If you have a pair of binoculars, some sort of time-keeping device, are willing to dress for winter weather and like to volunteer for the betterment of this earth, you'll have three opportunities to help count migrating bald eagles in the San Bernardino Mountains. The magnificent creature, which became our national bird in 1782, was hunted and killed and poisoned by pesticides until the original 100,000 or so nesting pairs dwindled to a few more than 400 in the 1960s. Thanks to efforts, the eagle population has begun to recover. Celebrate a win and be a part of forward motion.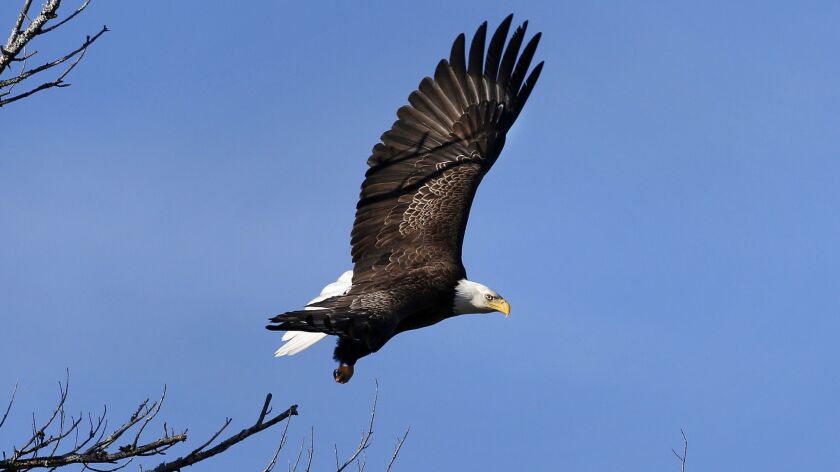 What we're reading
Pickle pie may not sound like something you'd want to dive into or drive out of your way to eat, but if you're in Capitol Reef National Park, this motel eatery in Bicknell, Utah, is just 13 miles away. And once you read about Atlas Obscura's description, it becomes a little more intriguing, never mind learning that the restaurant also has avocado lime, pinto bean and, of course, the pies we all know and love. If you try it, let us know (travel@latimes.com).
Oh, those crazy kids. Wanting to get more face time with K-pop stars, fans have been buying full-fare refundable first-class tickets that give them access to the first-class lounge — and their idols, Breaking Travel News reports. Read how Korean Air is thwarting this ingenious (but wrong, we hasten to add) scheme.
And, speaking of kids, Chrissy Teigen talks in a Conde Nast Traveler article about traveling with her kids. "I do feel for people when they get on their plane with kids," she's quoted as saying in the piece by Jordi Lippe-McGraw. "Everyone gives them that look." Check out the tweet about how much she loves hearing other kids cry. (Not kidding about this.)
The end paper and the beginning
If you have questions, complaints, compliments or a recipe for reindeer soup, please write to travel@latimes.com. If you'd like to subscribe to this or any other newsletter, go to membership.latimes.com/newsletters.
As the year draws to an end, we want to thank you for subscribing and reading. We started this newsletter in a new format a few months ago to give you what we hope is a better experience that is more tailored to your reading habits. Let us know where we can improve and what you would like to see by writing to travel@latimes.com. I welcome your feedback, and no, I do not have my fingers crossed as I type this.
The coming year looms like a beautiful travel journal whose pages are just waiting to be written upon. We'll look at some of your favorite destinations — California and the West, of course, but from new perspectives, we hope. We'll also visit some places that may not be as familiar, especially in Asia, which is so rich with historic destinations that the generally low airfares to get there are merely the icing.
And we'll hop on the road again for some new suggestions on car trips that will reward you and the family. Again, your suggestions are welcome (travel@latimes.com). We can't promise we'll jump on every idea right away, but we will keep them in our idea ledger for the future.
Next week, we'll tell you our top picks for destinations and some of the events that may inspire you to travel in 2019. (I'm jazzed about a new museum in New York that has a strong L.A. connection and a South American destination, and there's this thing about a molasses disaster, but you'll have to wait until Dec. 30 for the fuller stories in print or the Jan. 3 newsletter.)
Wherever you are, travel safely and well. We'll be here to welcome you home as together we begin a new year and a new chapter.
---
Get inspired to get away.
Explore California, the West and beyond with the weekly Escapes newsletter.
You may occasionally receive promotional content from the Los Angeles Times.