Newsletter: Escapes: Why Mexico isn't on our Top 10 destinations list — this time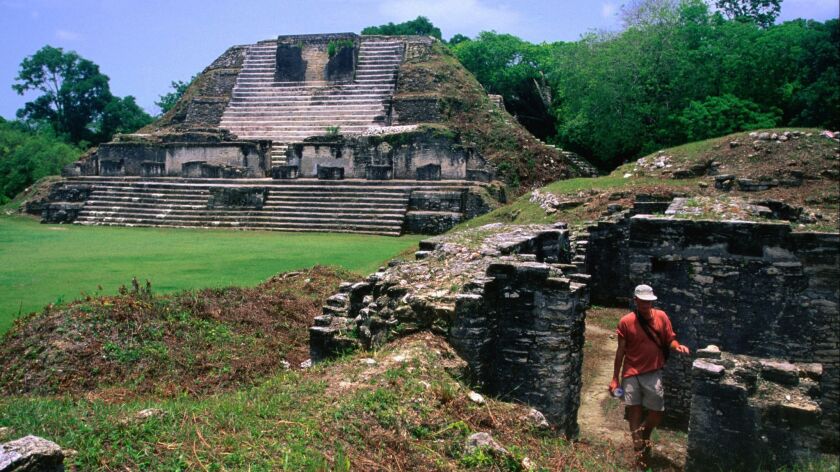 A few days before the calendar flipped to the new year, reporter Christopher Reynolds and I were talking about the list of places we recommend to our readers — not the one that ran in print and online Dec. 30, but the one we're planning for the end of 2019.
It is never too early to start, because we know from having wrestled with this task for some years that it looks easy and never is.
"It's always a little bit scary, writing about where to go in the year ahead," Reynolds said in an email, "because instead of writing about somewhere I've just been (my usual m.o.), I often wind up including a few places I've never seen but have been hearing about and would love to see." It takes dozens of interviews and phone calls to find the details that give it flavor.
For her list, Mary Forgione grapples with trying to assess how milestone events can motivate us to travel to a place. "I look for things we shouldn't forget," she said in an email, explaining her inclusion of anniversaries involving Jackie Robinson and Sir Edmund Hillary, among others.
For me, the task is equally reporting-intensive and anxiety-inducing. This year, a little year-end economic and governmental drama shaped, then reshaped, my choices.
Mexico was on Reynolds' early list for 2019, but not in the final article. It wasn't histrionics that changed his collection.
He explained the absence this way: "Mexico's Nayarit coast, north of Puerto Vallarta, has been booming. But when I found that several soon-to-open resorts won't actually start up until 2020 or later, I decided to wait.
"San Miguel de Allende, Mexico, continues to be a magnet for Americans who like colonial buildings and upscale restaurants in a city that's not too big — but it made the list last year, so I threw it out this time."
Forgione also looks for an event that's unknown and if not pivotal in history, astounding that it has been lost to the mists of time. And I try to read the tea leaves to tell you about what hasn't happened yet but may.
My name is Catharine Hamm, and besides writing about consumer travel issues, I'm the Travel editor for the Los Angeles Times and your newsletter host. I'm looking forward to the start of 2019, not just because we get to shake the dust and the disillusionment of the last year from our shoes, but also because it means we have 360 days from this day until our next "look-ahead" issue.
Whew. Time is another perk of a new year.
Besides that issue, the holidays, usually quiet, weren't this season. We've seen the opening of a giant Italian market in our favorite playground, and a partial government shutdown that has changed the way we interact with some of our favorite destinations. If you didn't have a chance to get away, we've compiled a list of our favorite quick escapes. There's much, much more, and I hope you'll choose from this buffet and think about your travel choices ahead.
A new year is like an empty travel journal just waiting to be inscribed. Get out your pens and pencils, travelers. Time's a-wasting.
Getting lost in a daydream: Our Top 10
Think of this Top 10 list as a chat with your best friend who loves to travel. Christopher Reynolds has assembled a list that's hard to turn away from. I hear my mind's ear saying, "Oooh, I want to do that!" Once you tear your gaze away from one item, you'll also hear yourself saying, "That one too!" and "Oh, yeah, that one!" Something to ponder as you begin whittling down your choices — and what delicious agony doing so.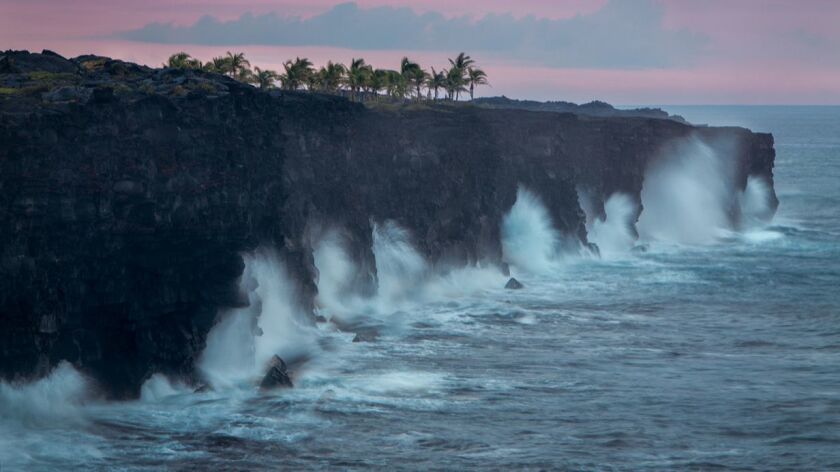 What's going on here?
Plenty. The new year promises some amazing anniversary celebrations (the Grand Canyon marks 100 years as a national park, although the canyon itself is 60,000 times older, and Pebble Beach Resorts is celebrating its centennial too), including honors for the Reno Rodeo and Jackie Robinson. The milestones also reveal some history, some of it known (a refresher is in order, perhaps, for World War I history) and some of it long forgotten (a disaster in Boston). It's a fun read by Mary Forgione and reminds us that it's never a bad time to pause, pay homage and remember.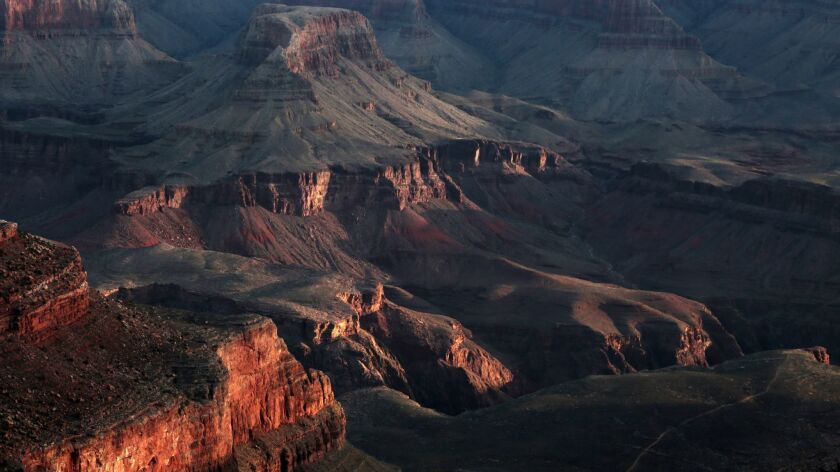 Well, what do you know?
You're savvy travelers, so the answer is: "Plenty. "And there's plenty more to know as the year begins, including some of the new ways you might be booking a trip (think dulcet tones) and how quickly the luxury market is growing, which means a flood of new, swank hotels. And about those airfares — will they go up or down? (Answer: Anybody's guess, including mine.) There is so much more to tell but for now, here are 10 things to keep tucked away.
Time for a quick getaway
Maybe you didn't leave town during the holidays (too much to do, too much hassle to get away with the masses), but now you feel as though you want at least a weekend away. Our editors chose some of our favorite Weekend Escapes in California and the West, and we're pretty sure there's one that will strike your fancy.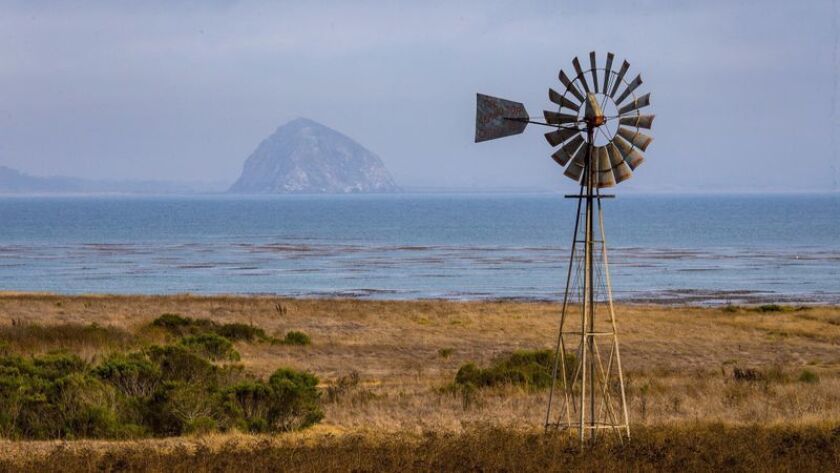 The heat is on
There's a chill in the air of late, so these will warm you up: a fire pit, whether it's on the beach or on the roof, gives you a place to snuggle down. Mary Forgione writes about six great places to that will warm your toes and your soul.
Resolve to be better with money
The smarter you are with a dollar, the better or longer or both your travels can be, writes Terry Gardner in a Money Matters column. It explains how a direct flight (stop, no change of planes) or a connecting flight (change of planes) could end up costing you in the long run and why a bus ride just might be the answer to your transportation needs.
Benvenuto, Eataly
It's not as though we don't have our own Eataly in the Southland (10250 Santa Monica Blvd., L.A.). But let's say you're in Vegas and you have an emergency need for Batticuori cookies or eucalyptus honey (or wine, cheese, pizza and so on). Now there's an Eataly in Las Vegas, ready to indulge your every taste or whim. The newest outpost for this wildly popular megamarket/restaurant/food hall is in the Park MGM. It's said to be open 24 hours a day, although for now, service is limited.
Goodbye to another bookstore
Distant Lands wasn't just another bookstore. The Pasadena shop has the most obscure (but also popular) travel books and also hosted many a speaker. Now it has closed. Read about what's next.
What the shutdown means to you
On Thursday, Congress returns to try to resolve the issue of the partial government shutdown. Meanwhile, we've covered the travel-related aspects, which will continue unless the matter is resolved. Mary Forgione writes that Recreation.gov, which handles reservations for campgrounds, is suggesting you not make any reservations while the government is closed.
Christopher Reynolds, meanwhile, writes about the closure of the Smithsonian museums and galleries and the National Zoo. (Animals will be fed.)
And Mary Forgione and Javier Panzer write about the public health hazard that's been created by leaving at least two national parks open but without restroom facilities.
What we're reading
Antarctica doesn't generate a lot of news, but two pieces caught our eye: A Portland, Ore., man hiked 930 miles across the continent by himself in 54 days. We also have to wonder whether he heard any of the weird sounds Quartz reported as coming from there. Gizmodo writes on the "acoustic oddities collected on the frozen continent."
Atlas Obscura's 10 Unique Animal places to visit in 2018 by Nikki Vargas includes places that are "memorable and ethical, the way all animal tourism should be." Vargas writes about the wild horses of the Salt River, near Mesa, Ariz., that live in the Tonto National Forest; the RAPS (Regional Animal Protection Services Cat Sanctuary) in Richmond, Canada, which the writer calls a "Club Med" for felines; the Nairobi Animal Orphanage in Nairobi National park in Kenya that takes care of critters that have been injured or abandoned; the Technicolor squirrels of Bhimashankar, India; and much more.
In other animal news, pointy-eared dogs are out of favor; floppy-eared dogs are in for Transportation Security Administration work. TSA thinks the pointies are intimidating, The L.A. Times' Hugo Martin writes based on a Washington Examiner report. Apparently perceived as threatening: the German shepherd and the Belgian Malinois. Currently used by TSA: sporting breeds including Labrador retrievers, German short-haired pointers, wirehaired pointers, Vizslas and golden retrievers.
End paper
This newsletter and others covering a plethora of topics are free and can be delivered to your inbox. To subscribe to this newsletter, which comes out weekly, or its monthly Vegas cousin or dozens of other packaged-just-for-you mini-tomes, go to the Los Angeles Times Newsletter page .
And remember, the Escapes newsletter is not created by artificial intelligence; if it were, it would be a lot smarter. But for most humans, life is a learning lab. Take this little vignette from my older sister.
"Something so lucky happened to me yesterday morning," she told me on New Year's Day. "My car battery died in a parking lot."
Um, yeah, that sounds lucky, I said.
It was, she said. She and her daughter had driven the nearly 1,000 miles from Florida to Maryland for Christmas in the rain and the nearly 1,000 miles home in rain and fog. "It could have happened then — at night, in an unfamiliar place," she said. "How lucky are we?"
Although my idea of a Christmas gift to myself isn't a new car battery, I had to admit she had a point.
So it is with travel. The flight was late, the room was rotten, the food was uninspired. In Sister World, you got there, you had shelter, and you didn't go hungry. Is that a low bar or is that the kind of perspective that gets you through the rough times?
It's both, and I think the idea is that the bar can be and should be adjusted depending on the situation. As my Aunt Gertrude used to say, "Sometimes you count the good days by what doesn't happen."
Whatever happens to you this year, remember to travel safely and well and change your perspective if need be. We'll be here to welcome you home.
---
Get inspired to get away.
Explore California, the West and beyond with the weekly Escapes newsletter.
You may occasionally receive promotional content from the Los Angeles Times.