Newsletter: Escapes: What does $1 billion buy in a cruise ship?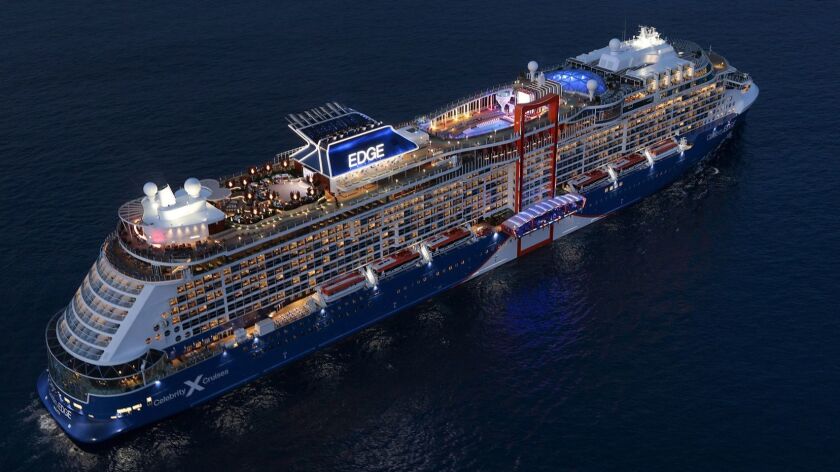 Ready to splash around a little? Slather on the sunblock and jump aboard a couple of dazzling new ships. This week, we also cruise the family-friendly Mediterranean, renowned for the pop it puts into popular destinations.
Oh, bartender!
I'm Chris Erskine, subbing for Catharine Hamm, who happens to be off on a cruise herself just as we're discussing that mode of travel.
Rosemary McClure pens our lead cruise story on the Celebrity Edge, the game-changing, $1-billion new ship that does away with balconies in favor of floor-to-ceiling windows and roomier cabins.
McClure notes that the Celebrity Edge is aimed at people who don't like to cruise: no formal nights; no fussy dining rooms where you have to sit at the same table every night.
"When I sailed on it recently, most people said they loved it," she told me about the Edge. "It's innovative, with design changes that increase space in cabins, two-story loft rooms for big spenders and sexy bars with unusual entertainment.
"Will non-cruisers love it? It's too soon to tell. But for the moment, it's a trend-setter. And that's very cool," McClure says.
Cruises just seem to grow and grow. As McClure reported, the coming year will bring a host of new ships to challenge the Edge. Most will have dazzling features, but they have their work cut out for them if they want to top the Edge.
Also this week, we're test-riding the Nieuw Statendam, Holland America's bid to have the best live music at sea. We also have a roundup of some of the trends in the booming cruise industry, including fresh tech and girlfriend getaways.
And, as you may know, some of the world's toniest spas are now located on cruise ships, so McClure checks out the many options on the Edge.
Hey, somebody's got to do it, right?
Also in this week's report: Hamm's "On the Spot" column offers some tips on how to learn a language, and we look at four places to see whales on Maui.
Living on the Edge
For more than a year, the hype over the $1-billion Celebrity Edge has been nonstop. Our reporter believes that its revolutionary features will have travelers — and the cruise industry itself — chattering about the futuristic new ship for a long time.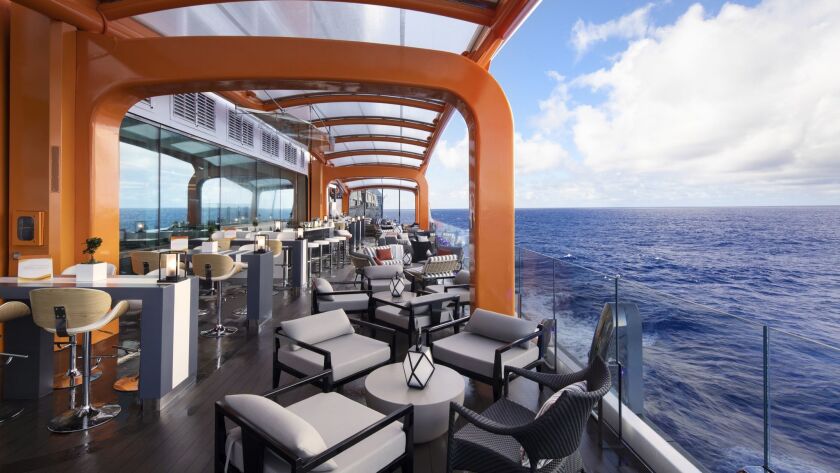 Spa treatments to the 10th power
Every major cruise line offers spas, answering the demand for such treatments. But, as with everything else on the Celebrity Edge, you might not have seen anything like this.
Music for all
A fan of the blues? Or maybe Lincoln Center performances are more your style? The just-launched Nieuw Statendam prides itself on the live music options. Meanwhile, the food is good to great — and sophisticated.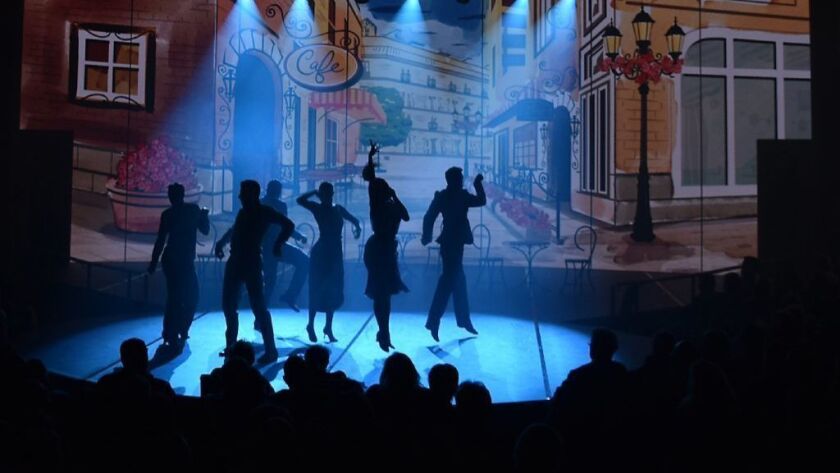 Ten days, five kids
Cruising the Mediterranean, which touches so many popular destinations, has long been a way for families to explore Europe. Thinking of going? Here's what you need to know.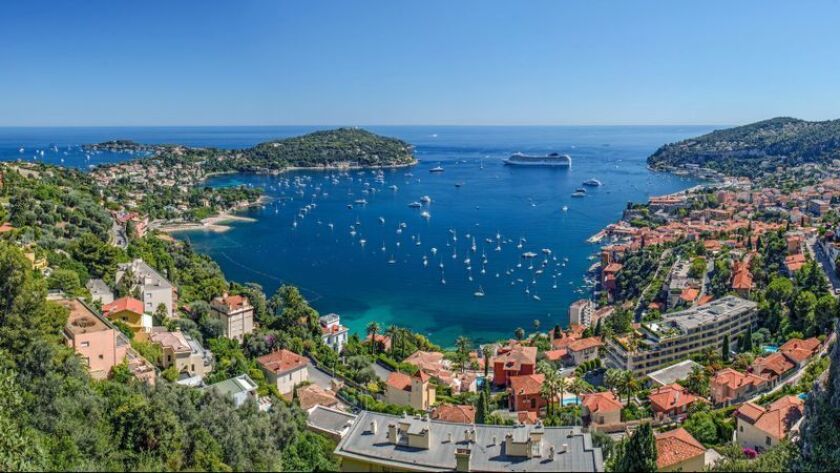 Cruise trends
As cruising has grown in popularity, the industry has answered demand by looking for new ways to attract passengers. Culinary travel is one way. Girlfriend getaways are another.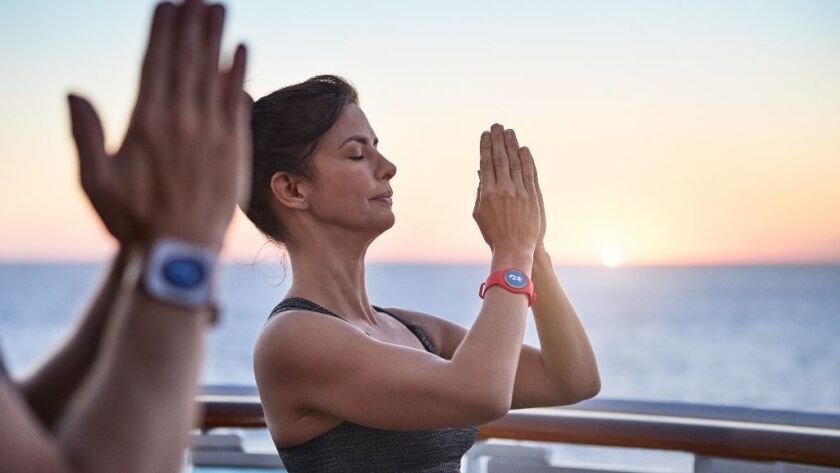 Learning another language?
Before you plunge into learning a second language, be sure to have a passion for it. And allow plenty of time to study and hang out with native speakers, advises our On the Spot columnist.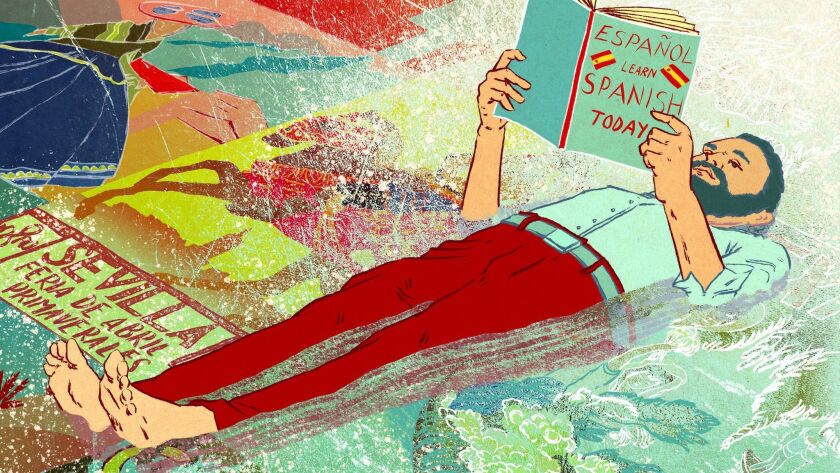 It's hump day
Humpback whales congregate off Maui from December to March, with sightings peaking soon. Many were born there, and are returning to birth their calves. We have four places to see them at play.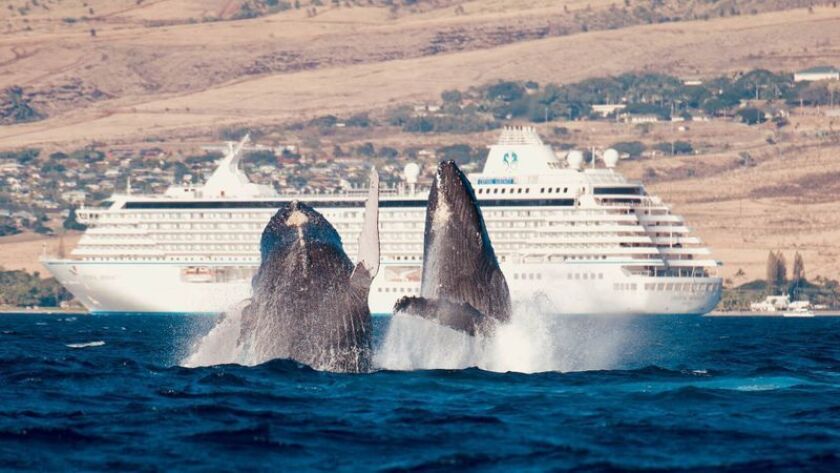 Parking tip at Ontario
A little prep work can be the key to a less stressful trip. Mary Forgione alerts us to a new parking reservation program at Ontario International Airport. Travelers can now go online to book a space and pay in advance.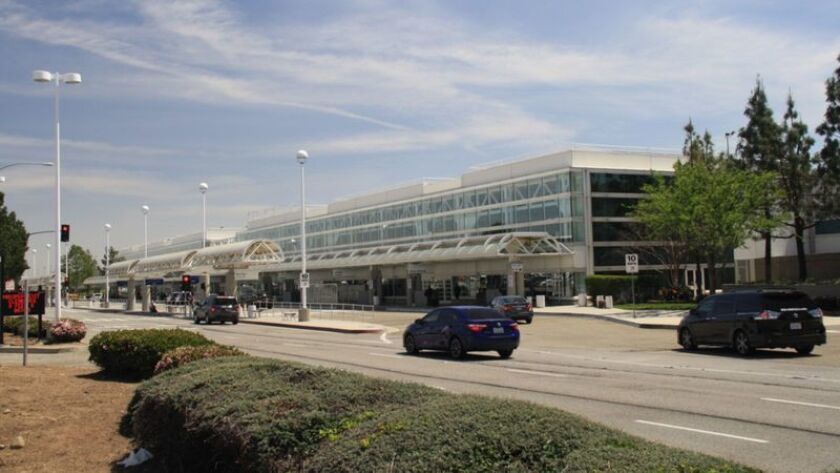 What we're reading
Le Méridien hotels said a good cuppa Joe is "better than sex," USA Today reported. And yet, the little coffee makers typical of hotel rooms don't turn out great stuff. Christopher Elliott talks about why hotel brews make us blue.
The World Economic Forum in Davos, Switzerland, has brought into sharper focus the disparity between coach and more comfortable airline accommodations. Quartz Obsession takes a look at what awaits the crème de la crème of passengers. Did you know, for instance, that a first-class suite (yes, there are suites) between New York and Abu Dhabi will run you about $38,000?
For that, you could almost buy a Super Bowl ticket.
To subscribe
To subscribe to this and other L.A. Times newsletters, go to membership.latimes.com/newsletters. If you have questions, comments or complaints — about this newsletter, not about life — please send them to travel@latimes.com.
Our next Sunday issue
With spring training quickly approaching, we look at some nifty new options in Arizona's Valley of the Sun, specifically the Scottsdale/Paradise Valley area of greater Phoenix, where some dazzling resort renovations await.
End paper
Our starting QB, Catharine Hamm, returns from her Caribbean cruise next week — at least that's the plan. Before she left, she mentioned bail money, and I know no one around here was reaching for wallets.
But we wish her safe travels, grand adventures and lots of memories, as she returns to take over the newsletter again Feb. 7.
Certainly, no long vacations go exactly according to plan, and that's where the best stories show up. So look here for lessons learned from her trip, which celebrated her sister's birthday — and good pals in general.
As Tim Cahill once noted: "A journey is measured in friends rather than miles."
---
Get inspired to get away.
Explore California, the West and beyond with the weekly Escapes newsletter.
You may occasionally receive promotional content from the Los Angeles Times.