Newsletter: Escapes: In Arizona's Valley of the Sun, Scottsdale is hot, hot, hot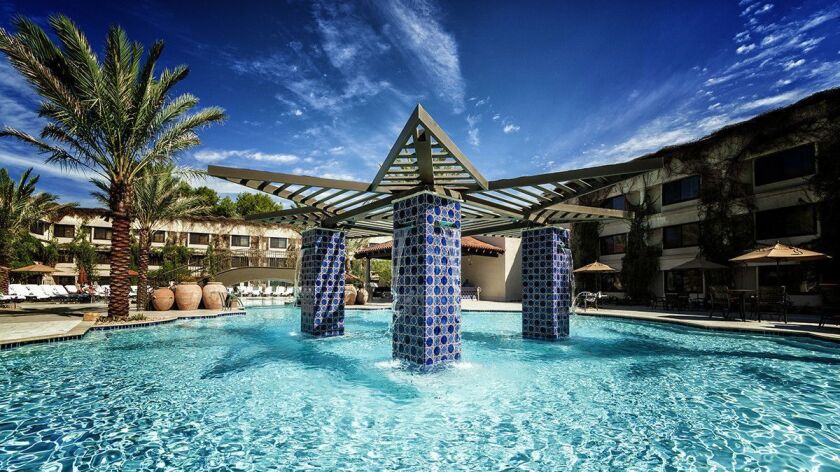 Having swallowed the bitterness of the Rams' Super Bowl defeat, we turn our attention to the other team for which a championship also seems elusive. The good news for Dodger fans: Pitchers and catchers will start working out at Camelback Ranch in Glendale, Ariz., on Wednesday. That's a sure sign of spring.
A surer sign: The first preseason game is Feb. 23 against the White Sox at Camelback, about 10 miles northwest of Phoenix.
This isn't Houston Mitchell's Dodgers Dugout newsletter, so why am I going on and on about the fellows in blue?
Because spring training is a great excuse for a midwinter getaway for those tired of rain (OK, it's not raining as I write) and cold (52 outside my El Segundo window, and yes, I realize it's nothing compared with the recent polar vortex) and eager for the return of baseball.
And we just happen to have a knockout set of stories on Scottsdale, Ariz., about 13 miles northeast of Phoenix. With all sorts of changes, Scottsdale is a sweet space to roost if you happen to be headed east for a first glimpse at a team for which the third time has to be the charm. Not a baseball fan? Still well worth a visit.
My name is Catharine Hamm and besides being a weather wimp and a baseball fan, I am the travel editor for the Los Angeles Times. I was enthusiastic about Scottsdale before, but even more so now because of renovations and remodeling of many of the properties. Irene Lechowitzky rounded out her report with some looks at new eating spots as well, and I now have an urge to check myself into Rehab Burger Therapy, one of her picks.
If you blow hot and cold on life, may I also recommend our articles on Harbin, China, and its ice festival, our Weekend Escape to St. Thomas, Nev., and AAA's newest Southern California additions to its list of four-star hotels near us.
You'll find updates on credit cards that will win you awards points good for travel; a primer on solving a hotel dilemma; a Vegas wedding chapel tailor-made for Instagrammers; hotels that offer such perks as forest bathing; and why "I Heard It Through the Grapevine" proved to be my musical Waterloo.
Play ball!
Scottsdale may just light up your life
Irene Lechowitzky hadn't been to Arizona's Valley of the Sun in a while. She was taken with the changes she began to see, and one discovery led to another and a story was born.
"I was most taken with how much Old Town and the surrounding area had changed," she said in an email, "particularly the arts district's booming gallery scene and the development along the riverfront, The whole area was far hipper than it used to be, and there was a lot more to do and see." So go for the baseball, but stay for the other stuff.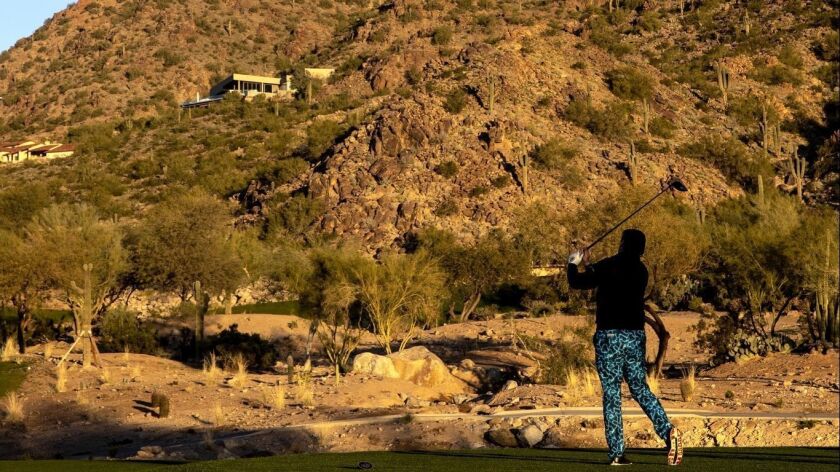 Stay frosty, my friends
Harbin, China, has an amazing ice festival each year. It's not just a couple of sculptures and a mug of hot chocolate and you're done; these are works of ice art. Not only did Beth Szymkowski go, but she also took her boys with her for this illuminating experience.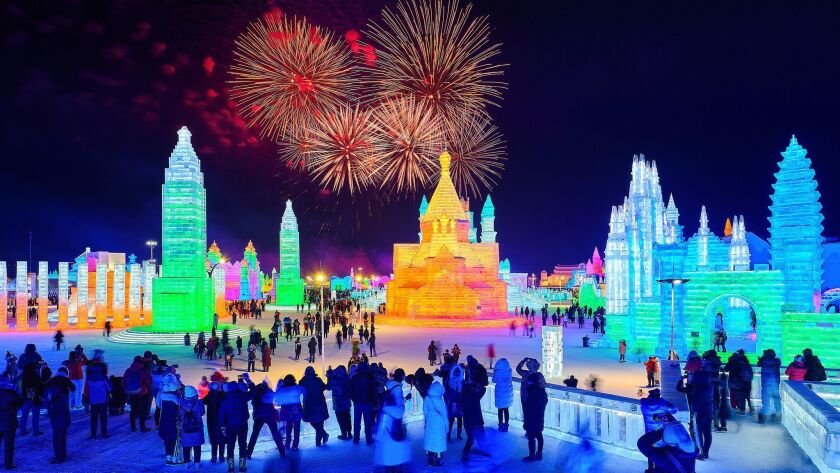 Fair is fair in a hotel debacle. Isn't it?
Not always. Christopher Reynolds recounts an issue that inconvenienced his family so much, he asked for some compensation. Later he learned that squeakier wheels got more grease. Here's how he worked out the inequity.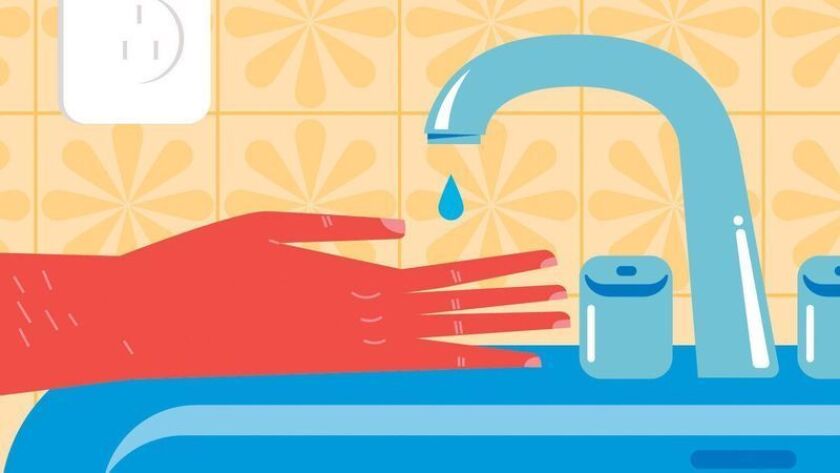 Nevada history, uncovered
Ghost towns can be intriguing but tend to be a little tricked-out for effect (which then destroys the intended effect). Not so St. Thomas, Nev., near the Lake Mead Recreation Area, which is all bleached bones and crumbling structures. A fascinating tale from Anne Burke that covers some new territory.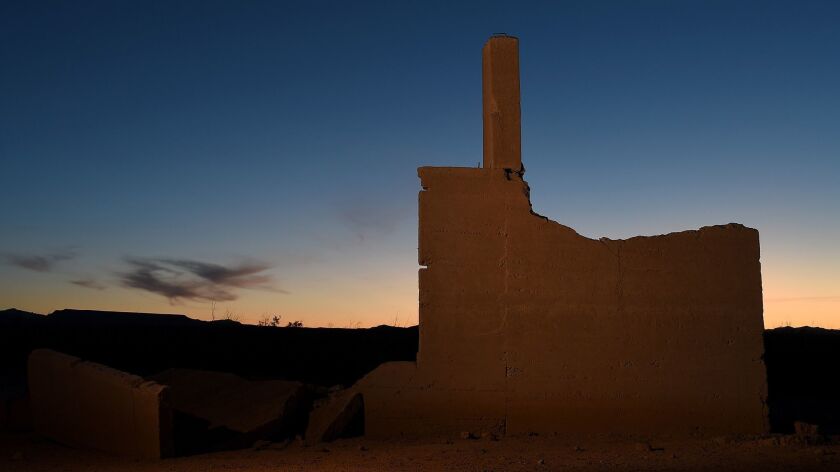 Is free travel in the cards?
There's some good news and some bad news for those who use their credit cards to make the most of their travel dollars. Read Lucas Kwan Peterson's update on the changes to points and miles awards that may — or may not — float your travel boat.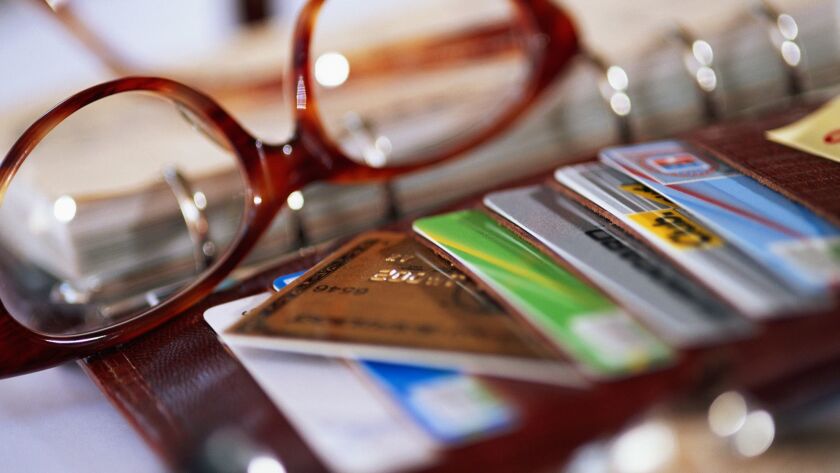 Social media stars, this one's for you
Are you going to the chapel and you're gonna get married and you want to post on Instagram? The Palms Casino resort has just the place. Its immersive "Til Death Do Us Part" chapel is a work of art to create picture-perfect photos ideal for social-media-savvy couples.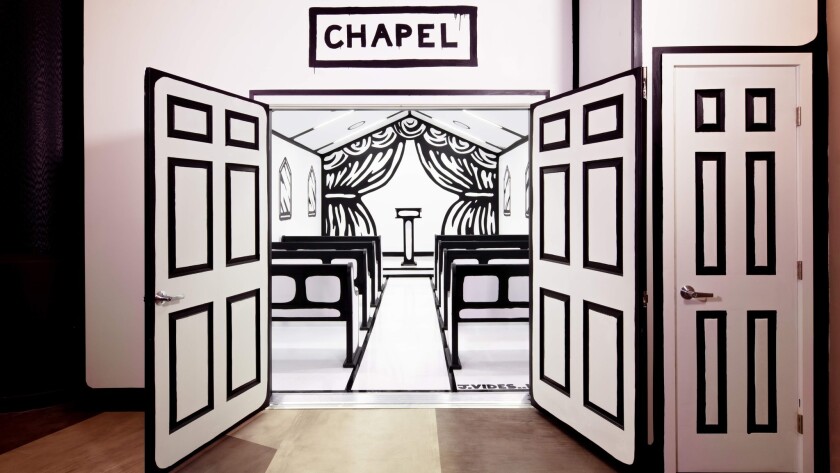 Diamonds, a traveler's pretty darn good friend
AAA awards honor hotels that meet certain standards, and they provide a good guide to lodgings. But they're also fun to read, especially this list of 10 hotels that earned four-diamond ratings this year, Mary Forgione reports. This one especially captivated me because it included some I had never heard of and now want to check out.
A guitar to play and a forest to bathe in
Remember the days when dropping a quarter in the Magic Fingers Vibrating Bed device was the coolest perk ever? If so, you're in for a lovely surprise, never mind an update. Elycia Rubin outlines some of the newer hotel perks, including loaner guitars and forest bathing. (Why is that latter a thing these days? Why is it called bathing? Why don't they just call it sitting around in the woods?)
What we're reading
I love Afar magazine, which does some exceptional destination reporting. It also does good consumer reporting too, including a piece on what the SSSS means on your boarding pass. If you see it, it may be time to worry, Matt Villano writes.
Thanks to Quartz for commending the next two to my attention.
Here's a new one for my bucket list (since I was just in the southernmost U.S. town): NPR's Ravenna Koenig reports on Utqiaġvik, Alaska, where the sun doesn't show its face from November until January. There's a word that one resident associates with this phenom: quvianaqsiniaqtuq. It portends good things.
Gray squirrels apparently are a scourge in Britain. Helena Horton writing for the Telegraph reports how the little rodents are becoming part of a culinary trend that also helps the less prevalent red squirrel. Gray squirrel croquette, anyone?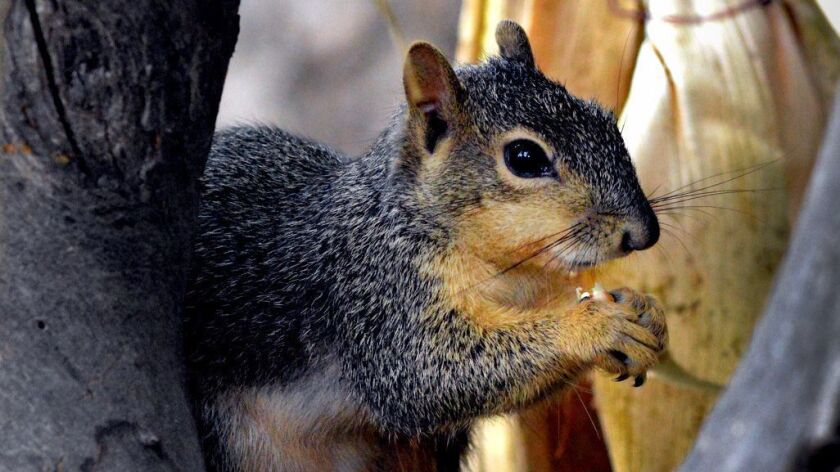 A tip o' the hat for the tip o' the week
I love it when readers volunteer information that can help make travel easier. A tip of the hat this week goes to Dr. Mark Dressner, who wrote to comment on a recent On the Spot column about learning a new language and added this note:
"Did you know that Bank of America has a service where you can purchase foreign money online without a service charge and they send it to your local bank for you to pick up? This is so efficient, cost-effective, and convenient. We did this on a recent trip to Central Europe and Israel. It sure made life easier having cash on hand. To order go to bit.ly/easyforeigncash
If you have any tips, please share them with us at travel@latimes.com. Or if you have complaints, concerns or other comments, please use the same address.
To subscribe
To subscribe to this and other L.A. Times newsletters (including the aforementioned Dodgers Dugout by Houston Mitchell, who also writes The Sports Report), go to membership.latimes.com/newsletters. If you have questions, comments or complaints — about this newsletter, not about life — please send them to travel@latimes.com.
End paper
Thanks to Chris Erskine for filling in for me last week as I took time away to celebrate many things with some of my family (there are lots and lots of us) on a Caribbean cruise. It was my first time in Cuba and Key West, Fla. I want to go back to both.
It was also my first time singing in front of a crowd of about 4,000 people. OK, it may have been more like 400. Maybe it was 40. I don't know. Here's what I do know: I don't sing in front of anyone. Ever. In a choir, perhaps, but not solo.
Yet I did. On the ship. For a "complete-the-lyrics" contest. Apparently I had an out-of-body experience and found myself on stage with seven other people.
Four people blew it; three of us remained. I couldn't remember the lyrics to complete Marvin Gaye's classic song (if, in fact, I ever really knew them) after "I bet you're wonderin' how I knew, 'bout your plans to make me blue, With some other guys you knew before…." I tried "And now it's time for me to walk out the door" and but my fake-out didn't fool the emcee. (Real lyric: "Between the two of us guys, you know I loved you more.")
Usually when I blow it in such a public way, my face turns the color of Flamin' Hot Cheetos. Not this time. I felt as though I was the big winner; for the rest of the week, people would walk up and say to me, "You're the singer!" And we would chat, connecting in a way I hadn't expected.
My cruise-line-branded key chain consolation prize is in my travel purse, a reminder that putting yourself out there and making connections is a key to richer travel. You live in a comfort zone. You probably shouldn't travel in one.
And you should always try to keep a song in your heart (lyrics, too, if you're in it to win it), no matter where you go, while remembering to travel safely but well and knowing that we'll be here to welcome you home.
---
Get inspired to get away.
Explore California, the West and beyond with the weekly Escapes newsletter.
You may occasionally receive promotional content from the Los Angeles Times.