Newsletter: Escapes: Battle the blues with a break in Belize, an antidote to soggy SoCal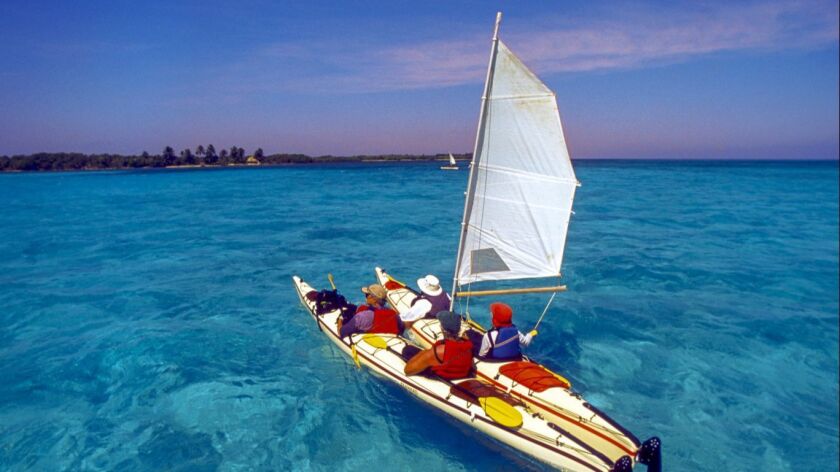 We are way above average. You are nodding and smiling and saying, "Who didn't know that?"
In this instance, the average is rain. L.A.'s total before this most recent storm: about 17 inches since Oct. 1. Last year at this same time: less than 2½ inches. As I write this, it looks like the apocalypse outside.
My name is Catharine Hamm, and I'm the travel editor for the Los Angeles Times. Maybe these gloomy skies have led to a deficiency of vitamin D, known as the Sunshine Vitamin.
"In the winter, it's virtually impossible to produce Vitamin D from the sun if you live 37 degrees above the Equator (or north of Atlanta), because the sun never gets high enough in the sky for its ultraviolet B rays to penetrate the atmosphere," Lisa Esposito and Deborah Kotz write in U.S. News & World Report, quoting Harvard Women's Health Watch. A deficiency may lead to depression and insomnia, they write.
Vitamin D also is important in the fight against heart disease, cancer and asthma, among other ills, WebMD says.
Consider taking a supplement, drinking milk, eating fish and beef liver and going to Belize.
That last isn't a medical opinion, but how can you look at the photos and not want to be there? (Being in the sun helps, although you will, of course, practice safe sun.) Especially when we're writing about a kind of "summer camp" for kids and adults.
Other things to lift your spirits: the wildflower bloom in California; an Arizona cave tour that's both giggly fun and geologically interesting; a weekend-away suggestion for a Northern California town where the stunning setting is just the beginning; news about an update to an iconic California hotel; and more.
Come on in. The water's fine.
Being a kid (or a kid again) in Belize
Katie Quirk has traveled all her life. "When I was a kid, my parents took three months off from work, pulled me and my brother from school, and traveled with us around Spain, France, England and Ireland," she said in an email. "I was 12 and had some basic French, so my parents assigned me to find housing each evening…. That experience made language and exploring other cultures real to me."
She wanted the same for her children, who often list "travel" among their favorite hobbies. "My children occasionally comment that they wish our family were a little more 'normal,' " Quirk said. "In particular, they wish they could go to Disneyland or Disney World at least once in their childhood. There are times when our style of travel certainly challenges them," which she has documented in articles for the L.A. Times on family trips to Nicaragua and Guatemala
Her most recent article focuses on an idyll Belize that should be just what the weatherman ordered for soggy Southern Californians.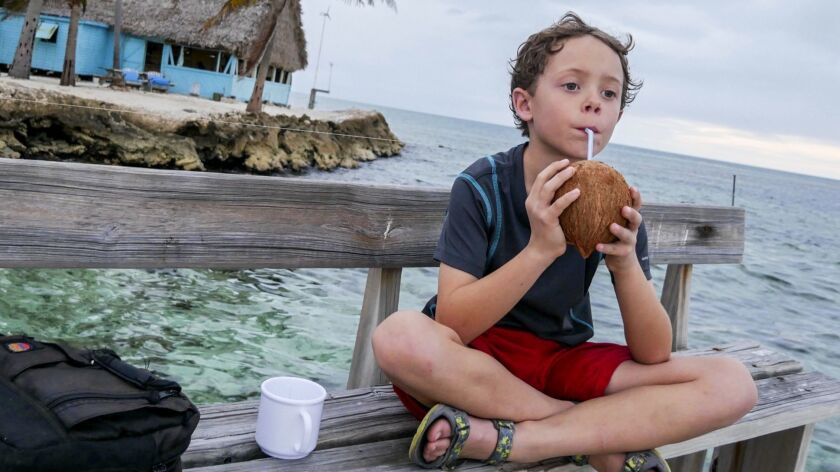 We're just wild about wildflowers
"Superbloom" may not be a scientific term, Mary Forgione writes, but it's definitely a phenomenon that creates super excitement. Wildflower watchers have their fingers crossed that carpets of poppies, yellow hillside daises, forget-me-nots and more will color the California landscape. Lake Elsinore has taken off, causing traffic jams. "It's on," a chamber official said.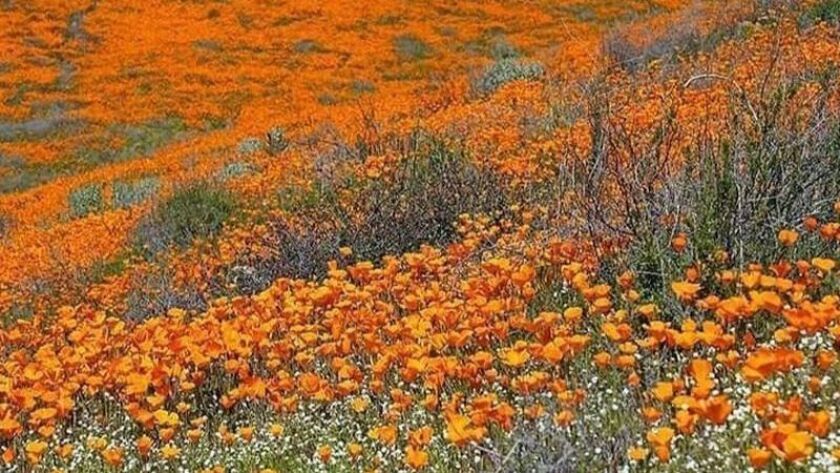 Delayed Half Dome permit lottery is on too
A change in vendors handling the permit lottery for Yosemite's Half Dome led to a delay, but park officials announced it would now open on March 13, Mary Forgione writes. Here's what you need to know about getting the much sought-after permits.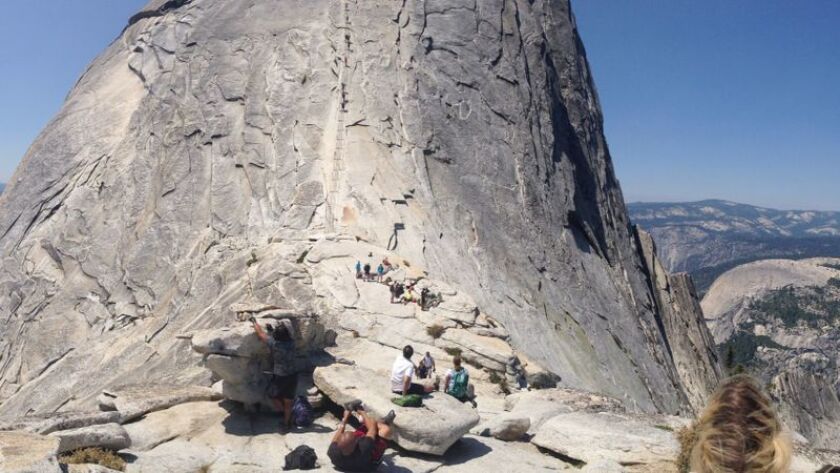 The delight beneath your feet in Arizona
Meanwhile, no permit is needed to visit Colossal Cave in Arizona, just a tolerance for enclosed spaces and, yes, some corny jokes, Bill Fink writes. And if you have a taste for a prickly pear margarita cocktail, so much the better.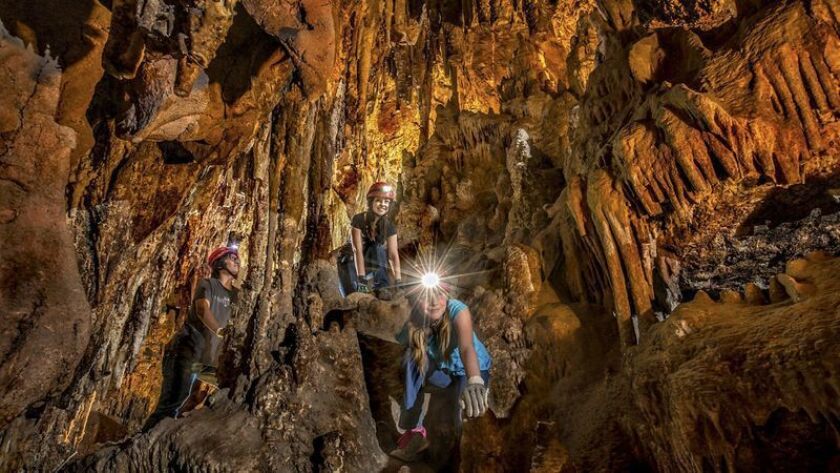 From the world down under to the otherworldly
"You don't have to have any video game experience to enjoy shooting zombies," said 24-year-old Austin Wiley. Wiley works for Level Up gaming lounge at the MGM Grand in Las Vegas. It's one of two virtual reality experiences that will get your heart racing, Michael Hiller writes.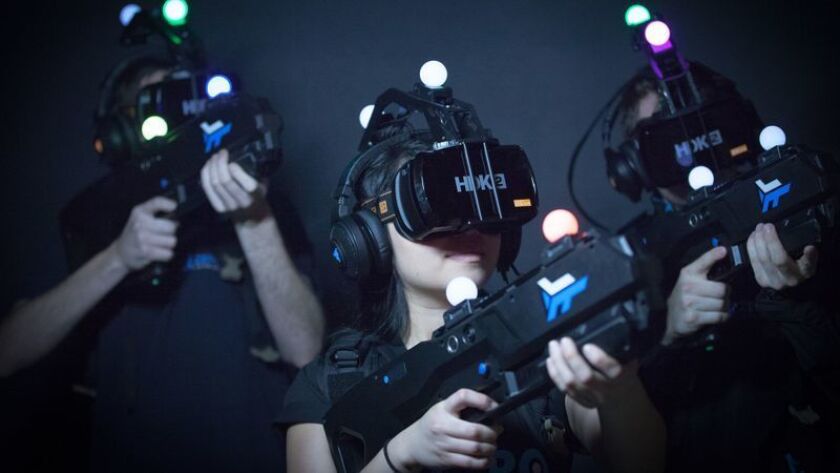 What's up with the Hotel Del?
Can you improve on a good thing? Hotel del Coronado thinks you can. That's why the iconic hotel is adding 142 rooms plus new features outdoors. It's part of a $200-million redo for the 130-year-old hotel, Mary Forgione writes.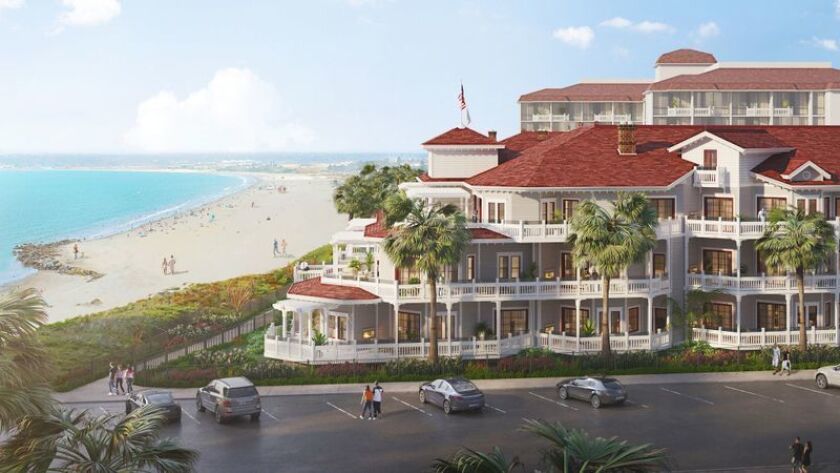 This will fuel some discussion about rental car returns
Let's say you rent a car with a full tank and you're told to bring it back with a full tank. Not unusual. But what if your car has, say, five-eighths of a tank of gas and you're told to bring it back with five-eighths of a tank? This means three things: You better be good at fractions, you probably rented off-airport and your struggles with hitting the mark may be over one day soon, thanks to telematics, you'll read in my most recent On the Spot column.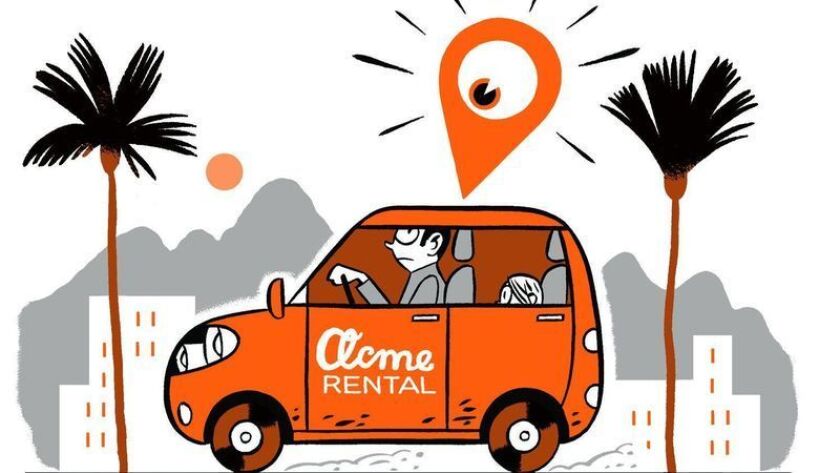 Sometimes, it's the simple pleasures
Hike, bike, shop, sightsee — these are among the pleasures of a visit to Tiburon in the Bay Area, Dorothy O'Donnell writes. Take the ferry and learn about Tiburon's railroad history (who knew?) at the Railroad & Ferry Depot Museum.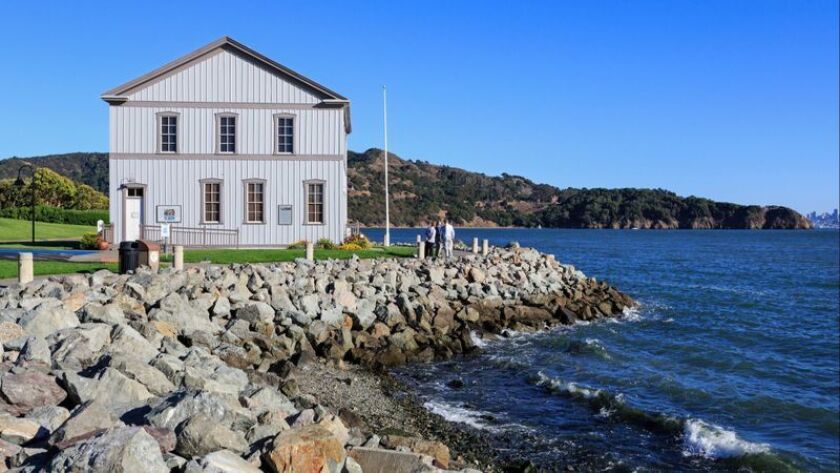 Protecting yourself while traveling abroad
In an article about why we often come home from vacation with some kind of head or stomach problem, I quoted Dr. Robert Winters, an infectious disease specialist and founder of Westside Travel Medicine and Immunizations in Santa Monica. He mentioned a patient had returned recently from Southeast Asia and was hospitalized with typhoid fever, and I told him I had forgotten to get that shot last time I was in Asia a couple of years ago. Here was his response, which he gave me permission to share:
"I always recommend the oral typhoid fever vaccine for those travelers with extended plans for international travel to the more exotic parts of the world, including Africa, Southeast Asia, South and Central America," he said in an email. "The oral vaccine is good for five years and only requires you to take one capsule every other day times four doses.
"This is a live vaccine, which means anyone with known immune system weakness should avoid this product; otherwise, it is well-tolerated and quite effective. The alternative injectable vaccine has to be repeated every two years."
What we're reading
Carnival in Rio de Janeiro is supposed to be a celebration that's a sort of last hurrah before Lent. Rio's is said to be the largest in the world, attended by about 2 million people. That in itself is pretty scary, but here's something even scarier, Lucy Bryson reports in Atlas Obscura: Bate-bola, which is described as "Rio's Seductive, Scary Alternative Carnival." In the regular universe of Carnival, there are floats and scantily clad women. In this alternate universe, there are clowns that will give you coulrophobia, a fear of clowns, because these aren't designed to make you laugh. For good measure, there are devils and witches, like a Halloween gone bad. But it is a thing, and a growing one at that.
In its tastemakers issue, Condé Nast Traveler's "The Neighborhood Redux" focuses on Chinatowns in Bangkok, Thailand; Honolulu; and Vancouver, Canada. It looks at pudding parlors, souvenir shops, chicken joints and more and offers its perspective on old school and new guard. "The fried chicken wings at Cambodian-Vietnamese Phnom Penh are worthy of the hour plus wait," Chris Schalkx writes of the old guard chicken joint, bumping it up against Juke Fried chicken, "a cool Southern-inspired spot on Keefer Street" in Vancouver.
A New York Times article by Tariro Mzezewa on Capt. Kate McCue, who soon will be captain of the new Celebrity Edge, led me to a more detailed article in Britain's Telegraph by Emma Featherstone. Both talk about her career path to being at the helm of a billion-dollar ship, but the Telegraph contains details about how she makes her life work. Fascinating stuff, especially the part about how she travels with her elf sphynx cat.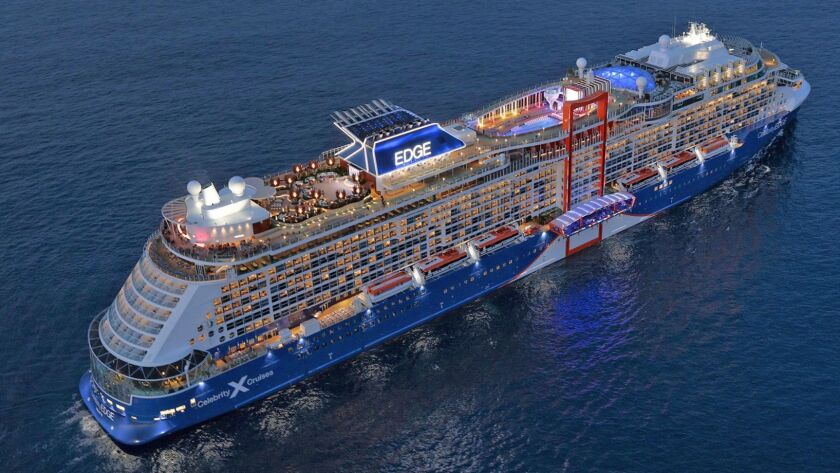 How to reach us, how to read us
If you have comments or suggestions on this newsletter, send them to travel@latimes.com. Tell us what you like and what you don't — broccoli, the "What We're Reading Section," the fact that New Orleans' Mardi Gras contained a reference to the bad call in the Saints/Rams playoff game, according to Pete Grathoff writing for the Kansas City Star. Or anything else.
If you would like to subscribe to this newsletter or many others from the Los Angeles Times for your specific interest, go to membership.latimes.com/newsletters. As far as I know, there are none yet about hairless cats, but who knows?
End paper
Katie Quirk and I share something: parents who believe that travel is the best learning lab for their children. I smiled when I read her line about her kids longing to be "normal," wanting to go to one of the Disney theme parks, maybe just to see, maybe so they'll have shared experiences to talk about when they're around friends.
When we are young, fitting in with friends is important, but as you age, fitting in with the world is even more so. Quirk's parents had her use her rudimentary French to secure lodging while they were traveling. "Since then, I've lived in parts of Europe, Asia, Central America and Africa and have learned to speak a number of language (to varying degrees): Spanish, French, Swahili and Tamil."
Language is one way to open the door to the kingdom of travel, but it is the confidence to find shared principles and values with strangers you encounter that swings the door wide. Those commonalities are your ticket to a travel life that is anything but common.
Wherever you are, travel safely and well and know that we will be here to welcome you home.
---
Get inspired to get away.
Explore California, the West and beyond with the weekly Escapes newsletter.
You may occasionally receive promotional content from the Los Angeles Times.