Newsletter: Escapes: The super bloom puts on a super show as wildflowers flourish in SoCal
Maybe it's because we were closed in all winter by unexpectedly heavy rains. Or maybe we're just starved for some sign of hope in these often dreary times. Whatever the reason, we are just wild about wildflowers.
So is Mary Forgione, assistant Travel editor, staff writer and outdoors lover, who jumped in the car on a quest to bring you the best of the blooms, super blooms and otherwise. She drove more than 700 miles in 2½ days to find those places that offer you a visual feast.
I'm Catharine Hamm, the Travel editor for the Los Angeles Times, and excited about guiding you to the best of the bunch right now. Just remember: Don't walk on them, don't pick them, and don't pretend you didn't know this and do it anyway.
But we also bring you a bouquet of another sort. It's the tale of two cities in Morocco by staff writers August Brown and Bob Drogin, who provide their own portals to Marrakech and Fez, respectively. Plus, we have information on your least/most favorite topic — the ongoing conundrum of California's Real ID — a guide to March Madness cities (we're talking basketball madness, not wildflower insanity) across the country and the opening of pool season in Las Vegas. And the end paper that closes this fiesta suggests how broadening our views lends a richness to our lives.
There's a little something for everybody, a sort of a travel buffet. Let's dig in.
California's a blooming miracle
Even before we hit the first day of spring (welcomed on Wednesday, and we salute you, spring), flowers started putting on a show, and Californians were ready to go, so much so that Walker Canyon off Interstate 15 was temporarily shut down for crowd control. Knowing that there's plenty to see and plenty of space to see it, Mary Forgione scouted out some of the region's top bloom stops. It's all part of Spring 2019, the greatest show on earth. Join us on our wildflower journey.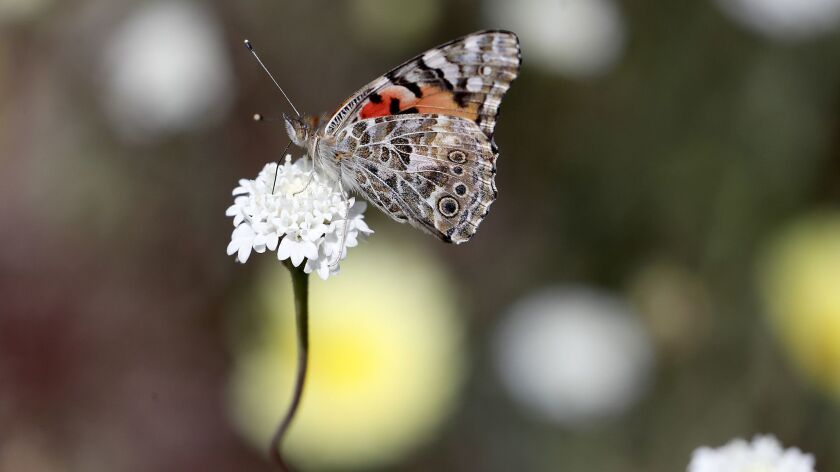 Morocco and music are a great duo
Speaking of great shows, August Brown attended the 2018 Oasis Festival in Marrakech and wrote about this as a Travel story and as an event. "I find that music can be a helpful organizing principle for a trip (I wrote about the launch of a similar festival in Cuba a few years ago), and it's such an easy way to meet all sorts of inquisitive, freewheeling people who can come back into your life in ways you'll never anticipate," he told me in an email. "At sunrise after the festival was finally over, we were making cocktails from the leftover backstage booze and throwing each other in the pool — Moroccans, Americans, Brits, Italians, Russians, French — and it really did feel like a place where all these different paths joined up, and may yet reconvene."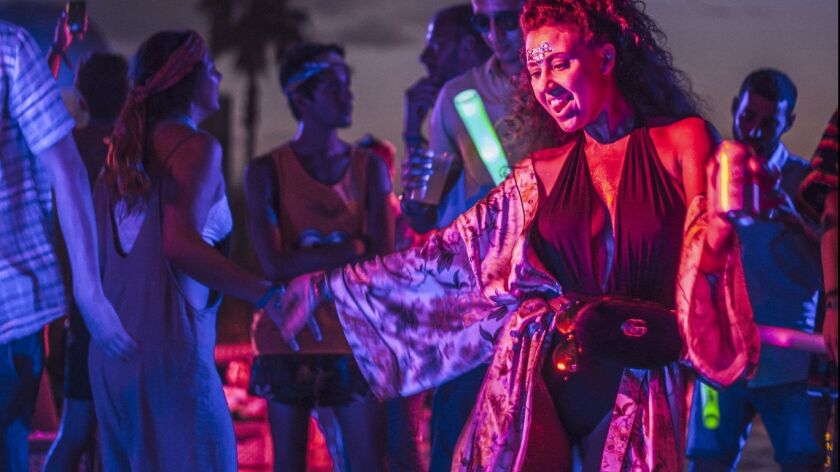 In Fez, peace amid the chaos
Listen to how reporter Bob Drogin describes the path to the guesthouse where he and his wife were staying in Fez: "A man had grabbed our bags from the taxi and led us at a half-run through the first gate, then another, over a small foot bridge and deep into the labyrinth of 9,600 narrow lanes inside the ancient walled city…. Our guesthouse turned out to be three blind turns down a dark passage called Lane of Seven Twists." That was life in the medina, where the restored guesthouse soon became the refuge from the bedlam emblematic of Fez.
Taking the madness out of March Madness travel
You know how you get to an unfamiliar city for a sporting event and you just want to have a drink or a bite or enjoy something that's uniquely local? If you're traveling for the NCAA men's basketball tournament, we have the guide for you. April Orcutt details the scenes in 14 cities.
Everybody out of the pool
Pool season is just starting to heat up in Las Vegas, but the real action is not on water but on land. NoMad pool has a little touch of Morocco in its design, which you can see when it opens April 4. At the Palms, it's KAOS, the new dayclub/nightclub. Jay Jones writes about the splashiest scenes in town.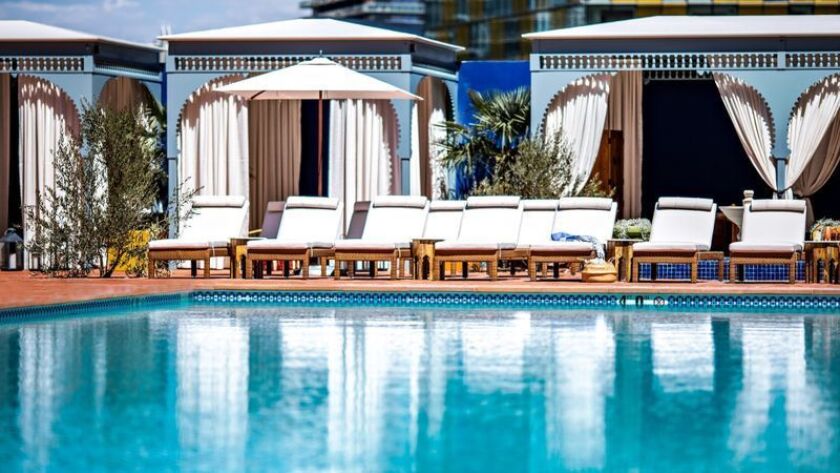 A lot of thanks, LAX
The good news: LAX is opening a bigger, low-cost parking lot. The better news: It will have 2,700 spaces ultimately. The best news: Parking will still be only $12 a day. So what's the downside? (You know there is one.) The trek to the airport may be longer, Chris Erskine writes. You can get details (and a map) in his piece.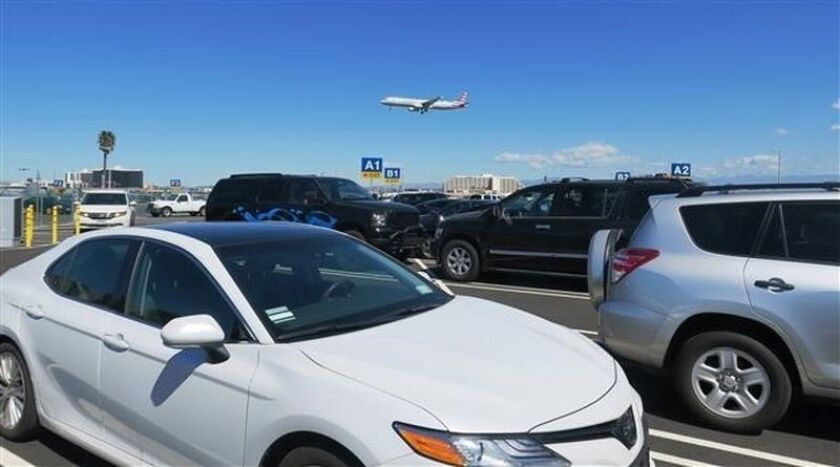 A Real ID Q&A
Change is coming Oct. 1, 2020. That's the date that you'll need to carry either a Real ID-compliant California driver's license or another form of accepted identification if you want to board a domestic flight. But there have been some problems along the way. This is my most recent Q&A on Real ID, the California driver's license that has raised many questions.
One other note: Reader Frank Weinstein of Roseville, Calif., alerted me to this form you can fill out online before you get to the DMV and confirmed it's correct. It will save some time so you might as well do it in advance: edl.dmv.ca.gov, You do have to create an account.
There's a tiger in this tale
Dorothy's great revelation in "The Wizard of Oz" is this: "If I ever go looking for my heart's desire again, I won't look any further than my own backyard." The canyons of Orange County are a little farther than my backyard, but not much and not enough to deter me from finding lots of native trees and, my heart's desire — animals. This is where I met Lily the tiger and a host of other critters on my weekend escape.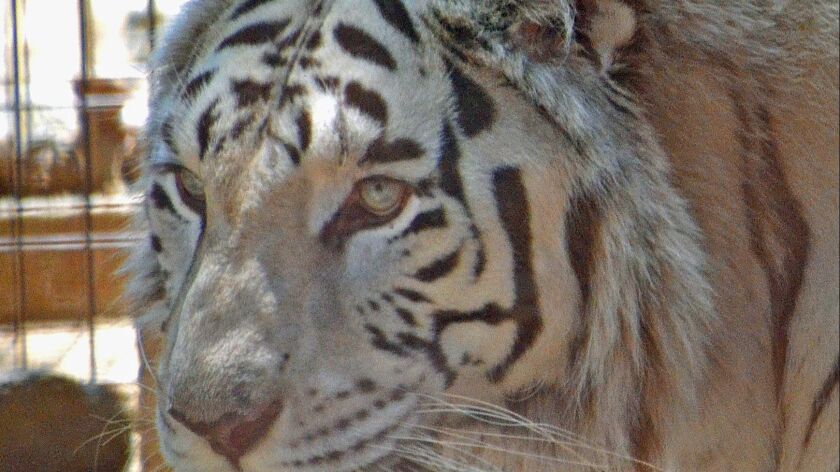 More fallout from the snow at Yosemite
There's been so much snow up in the Sierra that it will take Yosemite National Park a little longer than usual to dig its way out and repair damage, Chris Erskine reports. As such, you can expect a delay in the resumption of the Mariposa Grove shuttle, and the reopening of Glacier Point and Tioga roads is not expected before Memorial Day.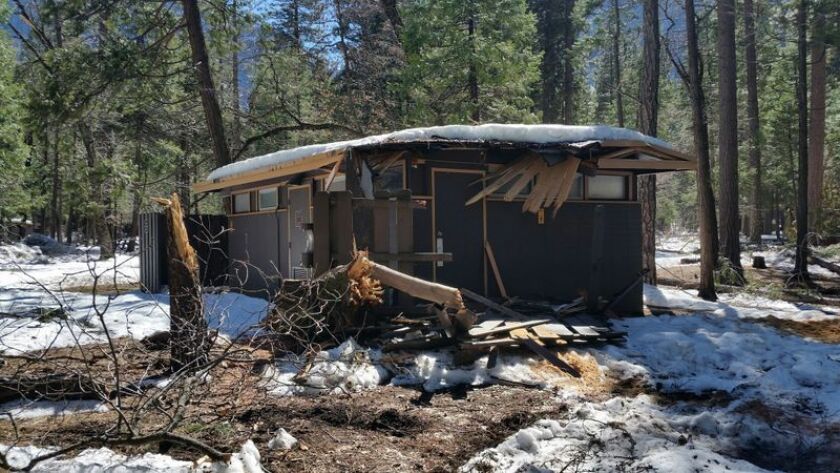 Getting a different view of your destination
Sometimes, you just need a change of perspective, and sometimes that change of perspective is from a cruise ship, Rosemary McClure writes. It may be that you just need to step back, and look or it could be that you don't quite understand, say, the Panama Canal until you've gone through it.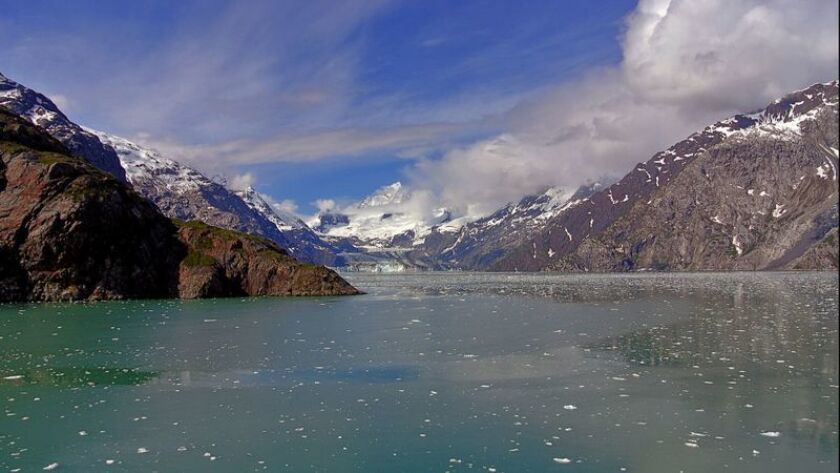 How to reach us, how to read us
If you have comments or suggestions on this newsletter, send them to travel@latimes.com. Tell us what you like and what you don't like — cheap wine, tight shoes, unrelenting rain — along with anything that pertains to what you're reading.
If you would like to subscribe to this newsletter or many others from the Los Angeles Times for your specific interest, go to membership.latimes.com/newsletters. We thank you for your readership and hope you will find these handy compilations of news and features rewarding. If you do not, let us know that too by writing to travel@latimes.com.
What we're reading
Is your seatback entertainment system watching you? Two U.S. senators want to know, writes Francesca Street for CNN. Sen. Jeff Merkley (D-Ore.) and Sen. John Kennedy (R-La.) are asking several airlines. The issue arose when a malware researcher saw what he thought was a camera in his entertainment system on Singapore. The airline didn't deny it was a camera but said it was not using the devices to keep an eye on passengers. The senators are asking major U.S. airlines to respond to their inquiries within 30 days. Airlines contacted by CNN said the cameras are not being used.
Don't know where to go for vacation? Alexa can help, Alina Bradford writes for CNet. To get you started, the Amazon device has a Where to Vacation "skill" (think of it as a voice app) that lets you whittle down your choices, and that's just the start of it. What might be most helpful: its packing list skill shared with you.
From profane to profound: Two issues arose immediately when President Trump last year reportedly called Haiti, El Salvador and Africa suboptimal countries. First, Africa is a continent with 54 countries, not a country; second, he didn't use the word "suboptimal" but a profanity that started with the letter S. Make some time to read this piece, which runs more than 9,000 words. Bill Donahue writing for the Washington Post magazine describes his visits to Haiti, looking at cuisine, El Salvador, looking at art, and Liberia (which he chose as a "reliable stand-in as Trump's target") for music.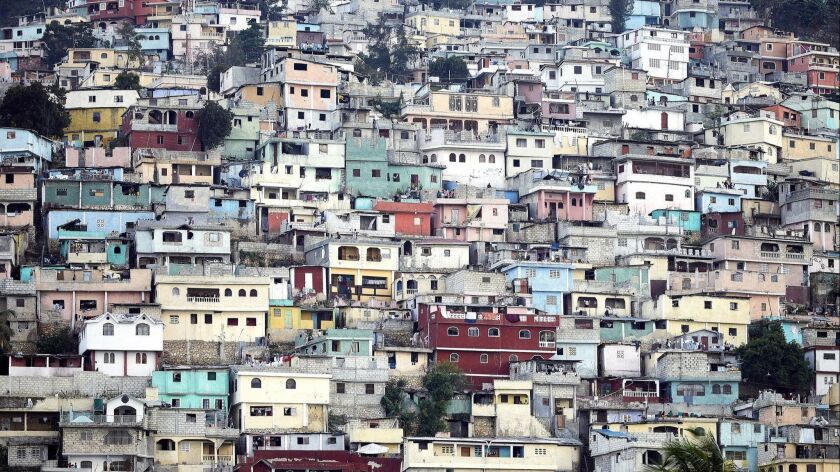 End paper
At the end of the Washington Post piece mentioned above, Bill Donahue poses this question: "Even if we never step outside the United States, aren't we obliged to stay open to possibilities offered us by all peoples, all cultures?"
Are we?
We are not — if we want to stay in the same lane of life forever. Although it may be true that we feel comfortable with people who are like us, it's also true that we compound our beliefs if our views are never broadened. And what if they are misguided or, worse, wrong?
Let's be honest: Travel in some places in some countries is difficult, although everyone's scale of "difficult" depends on the person and his or her experience. In his piece on staying in a guesthouse in a medina in Fez, Morocco, Bob Drogin writes, "To me, the medina seemed pure chaos, an assault on the senses." But the man who, with his wife, restored the guesthouse, Drogin writes, "urged me to see it through his eyes." And he did.
Thousands of miles and light-years from Morocco, I was lucky to have had a professor at the University of Kansas who encouraged her organizational behavior students to walk around the table, figuratively speaking, and look at the other side of an issue. Renate Mai-Dalton would give us a scenario and ask us to come up with possible reasons for it. Usually we immediately landed on what we thought were the right answers. Usually, they were the easiest answers, and usually those answers were completely wrong.
Travel does this for us over and over again. First, it makes fools of us, pointing out that what we thought we knew was a complete mess of half-baked ideas and erroneous assumptions. Then, humbled, we arrived on wisdom's doorstep. We have the key. It is up to us to open the door and enter.
That is its gift.
Remember, no matter where you are, travel safely and smart (but allow yourself to explore and discover), and we'll be here to welcome you home.
---
Get inspired to get away.
Explore California, the West and beyond with the weekly Escapes newsletter.
You may occasionally receive promotional content from the Los Angeles Times.