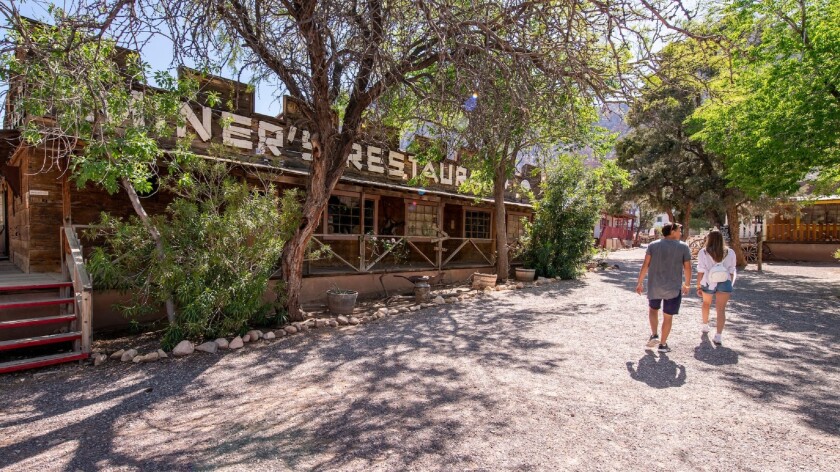 Bonnie Springs Ranch, a longtime Wild West attraction near Las Vegas, will close in a few weeks. The 1843 wagon train stop for folks heading to California will be demolished and replaced by an inn, restaurant and luxury homes.
The ranch — complete with a restaurant, modest motel, shops and roaming cowboys — has been a favorite of locals since former owner Bonnie McGaugh developed it during the 1950s and '60s. She died at age 94 in 2016.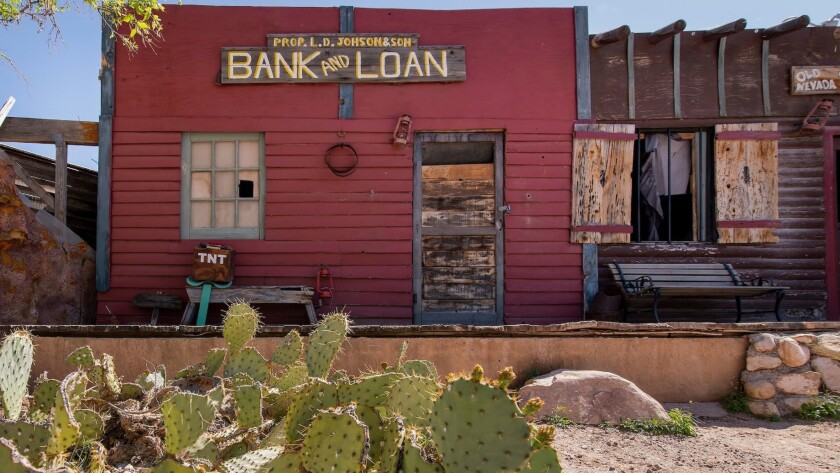 Last month's news that the 64-acre attraction had been sold came with word that the new owners would raze the place to make way for a new inn and restaurant plus 20 luxury houses. Placed on two- to three-acre lots, homes will have priceless views of the nearby Spring Mountains and the Red Rock National Conservation Area.
Along with an aging motel and restaurant, the resort appealed to families who came to visit the petting zoo, take a train ride (weekends only) and knock around Old Town, with its 19th-century storefronts and old mining town vibe.
When contacted by phone, employees said only that the closing would happen in "mid-March."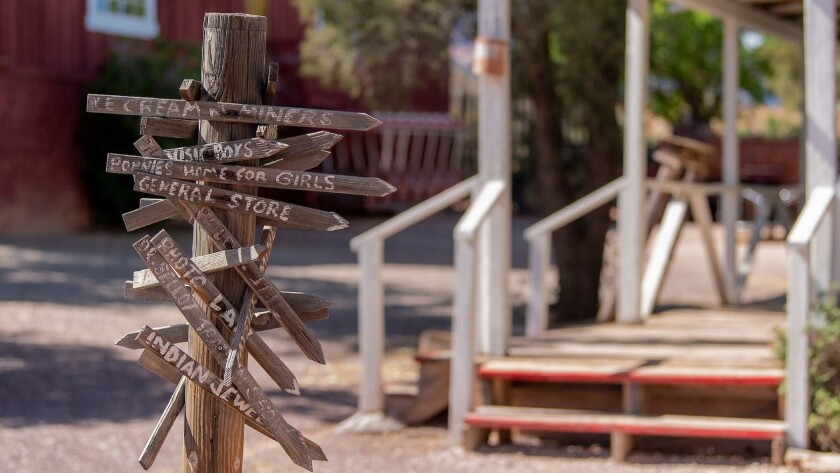 Until then, the attraction will remain open 10:30 a.m. to 5 p.m. daily. Admission is $10 for adults and $7 for children ages 11 and younger. Pony rides cost $7.50 per child, and hour-long guided trail rides cost $60.
The restaurant continues to offer hearty meals, such as country fried steak ($13.99) served with biscuit, sausage gravy and country potatoes for breakfast. Later in the day, elk burgers ($16.99) and bison burgers ($17.99) are served, with fries or coleslaw.
The motel is accepting online reservations through the end of February. Rooms start at $85 on weekdays and $100 on weekends.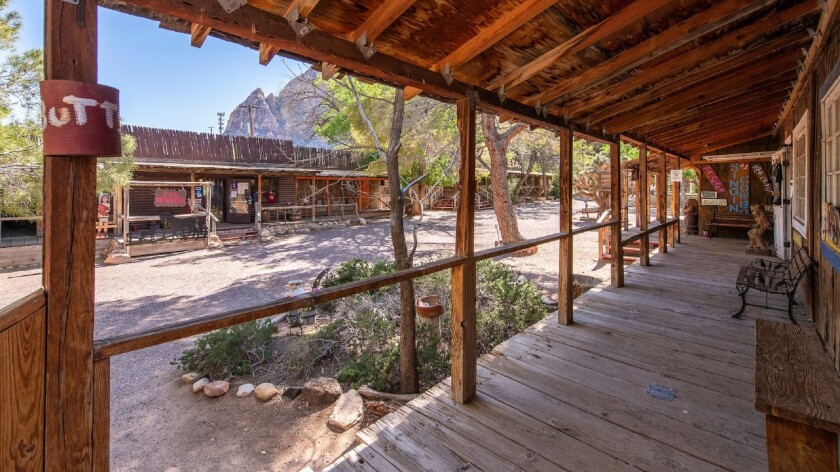 The ranch is located at 16395 Bonnie Springs Road in Blue Diamond, about 25 miles west of the resorts along the Las Vegas Strip.
Info: Bonnie Springs Ranch, (702) 875-4191
---