Readers respond: Hotel trouble and new cruise ships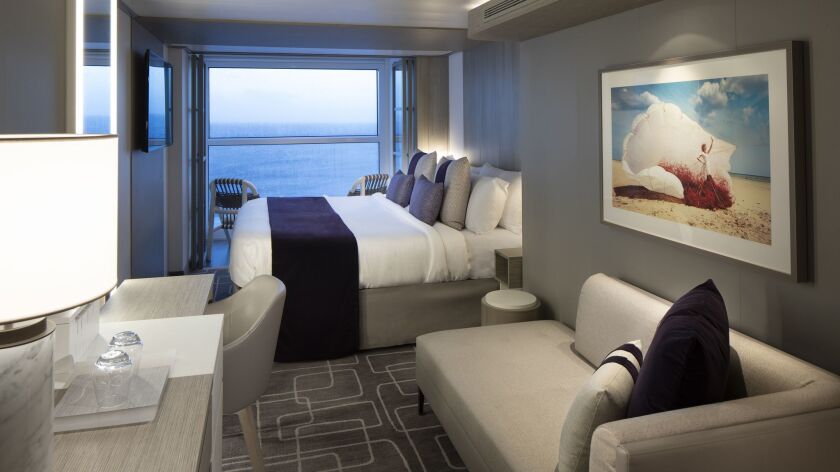 Regarding "How I Got a Hotel Refund," On the Spot, by Christopher Reynolds, Feb. 3: My wife and I learned the fine art of complaining about accommodations while in Chicago.
The first room we were in was small and next to the ice machine, but the mattress was the awful part. It was well worn and robbed us of any sleep. We went to the desk the next morning to ask for a new mattress. The desk clerk curtly informed us that wasn't possible: "We don't keep spare mattresses," he said. The clerk said he would change our room.
Of course, we wound up in a smaller room next to the elevator and had to move ourselves. When we returned to the hotel after supper, the evening desk clerk asked us cheerfully how we were enjoying our stay. As my wife told the clerk our encounters, the clerk's jaw dropped lower and lower. "I'm so sorry," she said. "Let me make it up to you."
She had us moved to the penthouse (at the room rate), where we enjoyed the rest of the week with a spectacular view of downtown Chicago.
As you say, don't let the hotel decide what to offer to make things right. Ask for the moon; you just might get it.
Dave Middleton
Rancho Mirage
Rosemary McClure's article on the new Celebrity Edge was fascinating ["Celebrity Aims to Be Cutting Edge," Jan. 27] because of the ship's new features such as no standard-room balconies.
Older cruisers probably would not opt for a cabin without access to a balcony. With more billion-dollar cruise ships in the works, it will be interesting to see whether cruisers will determine if Celebrity Cruises will sink or swim in the business of cruising and setting trends.
Bill Spitalnick
Newport Beach
---
Get inspired to get away.
Explore California, the West and beyond with the weekly Escapes newsletter.
You may occasionally receive promotional content from the Los Angeles Times.