Newsletter: Escapes: Finding a little bit of heaven out of summer's grasp
Are these the dog days of summer? Not sure. When I hear that phrase, I think of my late, great Dalmatian, who used to lie with her head on the kitchen floor, tongue flopping from her mouth, looking as pained as an animal can look. Turns out our best friends are not the genesis of this expression, which stems from the position of the star Sirius, a National Geographic article explains.
My name is Catharine Hamm, I'm the travel editor for the Los Angeles Times, and I'm thinking about lying on the kitchen floor, tongue flopping from my mouth, thanks to another stretch of weather that's an air conditioner killer.
A more dignified posture might be lounging in a comfortable chair and reading the story on rounding up sheep in Iceland, a country name that gives me instant mental relief.
Or you might pour yourself your favorite adult beverage and learn about the growth of the wine industry in Colorado, whose capital of Denver lies at 5,280 feet, just high enough to keep temps tamped down.
Although I didn't used to think of Las Vegas as a place to chill, our Weekend Escape on Mt. Charleston, about 30 minutes from the Strip, has me reconsidering.
If there is a place that could use relief, it's Yosemite National Park, which is near the Ferguson fire. We update you on how it's affecting our favorite park.
Just thinking about the blue waters of the Pacific helps me feel cooler, and our "four great places to snorkel" Tipsheet did just that. But that was offset a bit by the On the Spot column, which got my blood boiling.
All of this and more in this week's newsletter, which we thank you for reading. We hope you'll send us thoughts and suggestions for improvements to travel@latimes.com.
And now, let's chill.
— Catharine Hamm, travel editor
Iceland's sheep thrills
From this story by Karen Carmichael, I learned what a rett is and so much more. The bringing in of the sheep from their summer of grazing on sweet grass and berries is hard work, but it's also a time of celebration. This is what I love about travel: You learn about the threads that make up the fabric of a destination, and the best stories are those that offer the kind of insight that leads to the inspiration to travel.
Cheers, Colorado
Likewise, Kristin Braswell's story on Colorado's burgeoning wine industry has me eager to return to sample wines from the Rocky Mountain State, where craft beer is big, craft spirits are available and recreational use of cannabis was legalized and made its debut in early 2014. Who knew you could grow good grapes on the slopes of the Rockies?
When you do this, you earn our contempt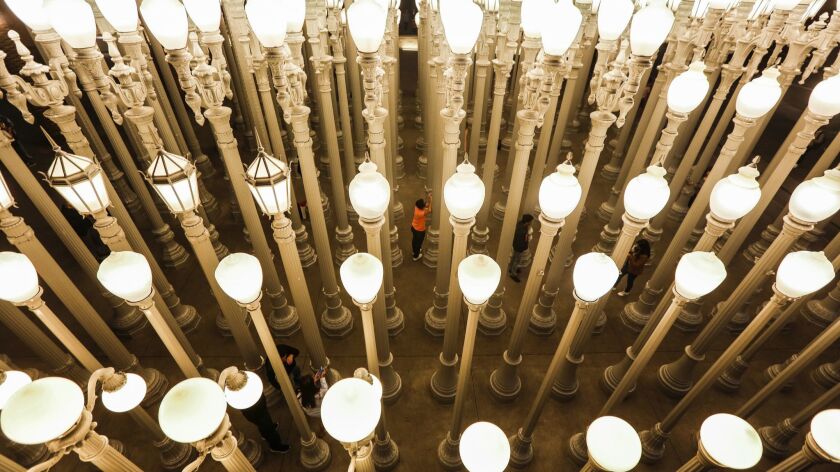 Travelers are a sensitive lot, apparently. You can pretty easily put yourself on the "don't-come-near-me-you-idiot" list if you engage in some fairly common behaviors, Mary Forgione writes. How to stay off the jerk list? Check out the results of this survey in her story.
Doing the Charleston
The Vegas Strip is smokin' hot any time of the year, but in summer, that's especially true. Anne Burke writes about escaping to Mt. Charleston, close enough that "locals drive up after work to walk the dog." And it has Cold War history. Now that's cool.
Parts of Yosemite still closed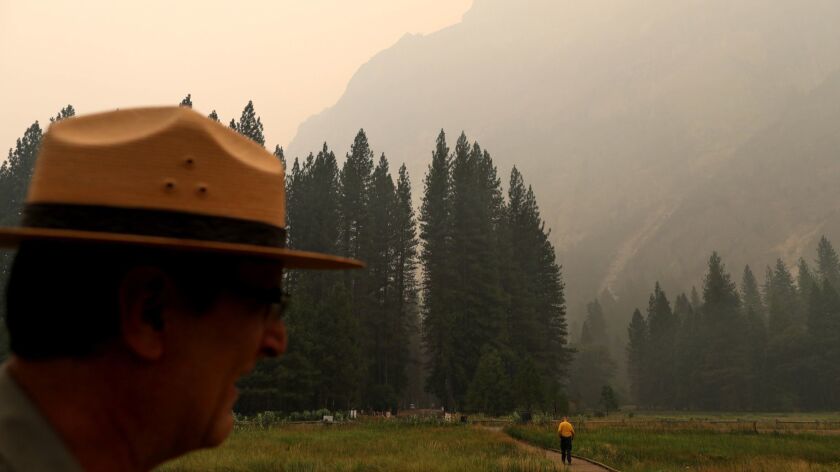 Smoke and staging areas for fighting the Ferguson fire have shut down parts of Yosemite National Park indefinitely. What if you have a reservation for lodgings? Chris Erskine's article tells you how to navigate this hurdle.
Go, fish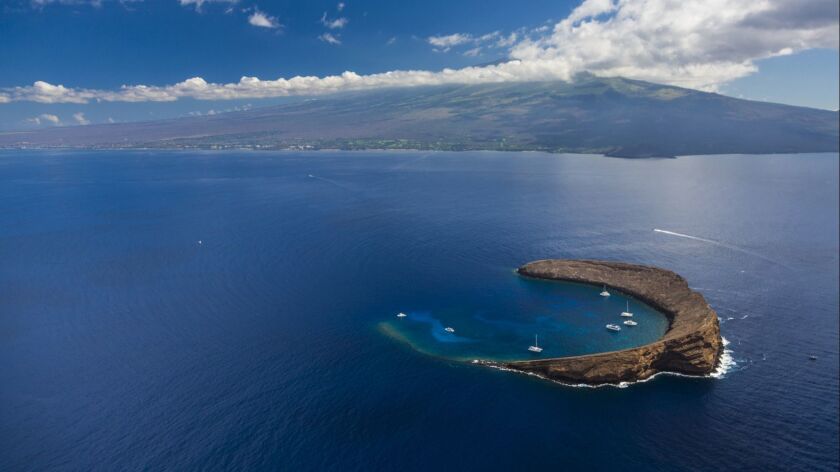 Snorkeling's not hard. If you can breathe, you can snorkel. That makes snorkeling nearly a must if you're visiting Hawaii. Read Sara Cagle's recommendations for where to snorkel in the islands. Remember, look but don't touch — and know that seeing a sea turtle is considered good luck.
Caught in customer service hell
Loretta Gromo called me one day to tell me her story of a cruise booking gone bad. A cascading series of mistakes, none of them hers, undid all her work to book the reservation, get the cabin she wanted and snag the appropriate discounts. And then it all went wrong. Find out how this Claremont resident became her own best advocate. Share your thoughts on getting good customer service at travel@latimes.com.
Hit the beach
Readers have told us they like reading about gear, and Judi Dash writes about innovations for toting all those chairs and coolers at the beach, keeping the dog safe and baby's hands clean and keeping your electronics charged.
What we're reading
My heart sank when I saw this Washington Post headline: "Vacation seems like it frees us from work. That's what work wants us to think." The conclusion by Brian O'Connor, a professor at University College in Dublin, Ireland: "Vacation actually supports the world of work." Your absence forces someone else to do your job and thus creates better-trained employees.
Want to save a buck or two in Barcelona or Buenos Aires? The New York Times offers tips on saving in 10 cities, including Chicago, Hong Kong and London.
Everyone seems to love Austin, Texas, the Boston Globe says. In fact, writer Megan Lisagor Stoessell liked it so much she spent time looking a real estate. "Compared with hipster hubs like Brooklyn and San Francisco," she writes, "Austin seems affordable — and enjoyable with its evolving restaurant scene, green spaces and live music, including the South by Southwest festival."
And finally
You can subscribe for free to this or other L.A. Times newsletters on our newsletter website. You may also want to consider our monthly Vegas Escapes newsletter. The next one is Aug. 23. Send us your thoughts, your concerns about this newsletter, along with your escape routes from customer service hell, your tips on selfie self-restraint and ideas on where you go to beat the heat to travel@latimes.com.
Until next week, travel smartly and safely. We'll be here to welcome you home.
---
Get inspired to get away.
Explore California, the West and beyond with the weekly Escapes newsletter.
You may occasionally receive promotional content from the Los Angeles Times.