Newsletter: Escapes: The road to Big Sur is back, waiting to thrill you with its twists and turns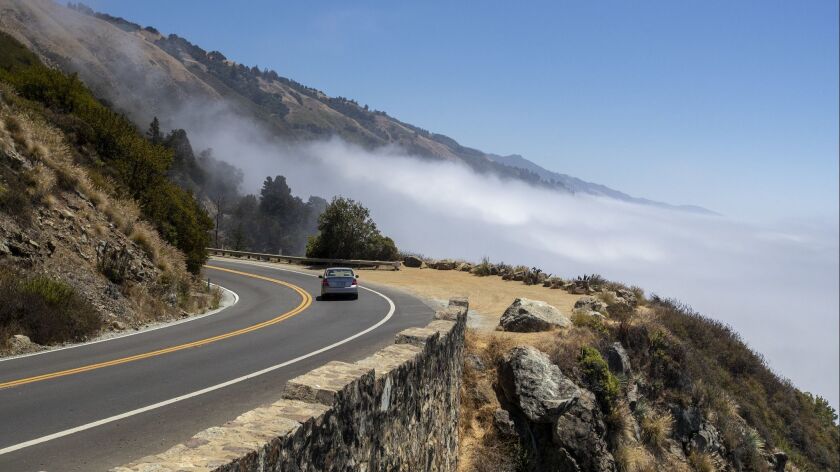 Summer is already over (although not officially) for thousands of students who have returned to school. For them (and their parents), the open road taunts; for the rest of us, it beckons.
For all of us, whether going now or later, Highway 1 is the gold standard in California road trips, and the recent reopening of all its parts shows they still thrill as they twist and turn through Big Sur. The road is quintessential California, the path you take when you're not suffering under the tyranny of time.
And time is a tyrant. If it weren't, there would be no deadline to submit photos for our annual summer vacation photo issue.
My name is Catharine Hamm, and I'm the travel editor for the Los Angeles Times. I'd like you to picture the perfect shot in the pages of our Sept. 16 Travel section and its online sibling, latimes.com/travel.
As you gaze at your shots, you may think they are just not quite good enough, and that's where a photo tour will come in handy. We'll explain the ins and outs of how to submit your photos for that issue and/or how to find a photo tour that ups your game. Even the most expert photogs need a little refresh.
Everybody needs a little renewal now and again, as do hotels. (By the way, after our article on Santa Barbara hotels, two readers shared their favorite places to stay, which we detail below.) We also look at the redo and relaunch of two downtown L.A. hotels whose roots date to the Roaring '20s. Those were the days.
And these are the days you can take advantage of a little breath of fresh air just off U.S. 395 in Big Pine. It's a classic case of marital compromise that worked out quite well.
We also have a story in which things didn't work out so well for one couple trying to get Global Entry, which lets you get through Customs faster. They ran into a problem when the agent who was interviewing (part of the process) discovered a travel transgression that may have tripped them up.
All of this and the return of Penn & Teller and one of the last cheap (which doesn't mean icky) buffets in Las Vegas, 21 places to get married for mere dollars and the latest on Hurricane Lane and Hawaii.
— Catharine Hamm
Taking wing again
Highway 1 is back, all 650 miles of it between L.A. and San Francisco. The road could take only so much between fire and floods, or so it was thought. But then there was the landslide that brought through traffic to a screeching halt. Writer Rosemary McClure traveled the iconic road and found not only an easier path to great scenery but also an energy restored after the road was restored.
Picture perfect
Big Sur is as pretty as a picture, but what if your photos are not? Kari Kozak Dahlstrom can you help you find a photo tour that serves your needs. Start, she says, with a tour that goes to a place you want to be, and try to be sure to choose a group whose goals line up with yours. These and other tips will lead you to the photographic promised land.
Or maybe you're already there
If so, we'd like to encourage you to submit photos for our annual summer vacation photo issue. This isn't a contest; the only reward is bragging rights. But it is a chance to show off your skills and see how others capture memorable moments. Some photos will run in print and many more will run online, but all capture a moment and a memory that should bring a smile to your face. You'll find details at our photo issue submission page. Perhaps the most important: the deadline is 11:59 p.m. Sept. 5.
A moment in time
The Hotel Figueroa and the Mayfair hotel both opened in 1926 during the Jazz Age, when life seemed, for many, one endless party. Christopher Reynolds looks at two iconic accommodations.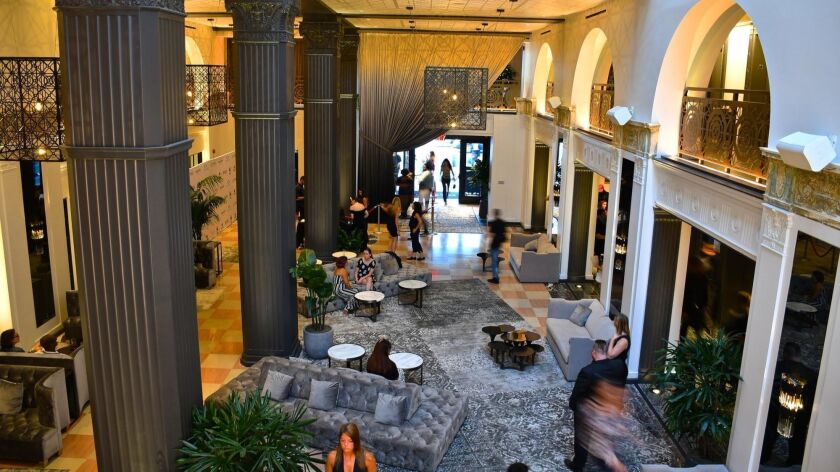 Readers recommend
Speaking of hotels, readers shared some of their ideas after our recent article on Santa Barbara accommodations. Their recommendations sparked an idea for this newsletter. First, their suggestions:
Herbert Klein of Oxnard wrote about a "reasonable alternative to Santa Barbara": "You should have considered Oxnard as an alternative, particularly the Embassy Suites by Hilton, which sits right on the beach in Oxnard and is much more reasonably priced than the Santa Barbara hotels."
Bill Knopf of Indianapolis said in an email, "I've traveled a fair amount in my 30-year business career…. By a wide margin, the best hotel experience I have ever had was five days in the lovely Hotel Covell in Los Feliz in May 2017 with my wife on one of our frequent visits in L.A.
"After all those nights in convention hotels … it is so refreshing to relax and recharge in small boutique properties. And Hotel Covell is the best one we've found…." He loves the location and is charmed by the Covell, he said.
Thanks for your recommendations. And here's an idea. We used to run a column in the Times Travel section called Readers Recommend. The submissions dwindled as online sites grew. Those sites provide good, directional info, but we miss the personal touch of those Travel section recommendations, which always felt to us like something your Cousin Louise might share.
Because you are part of a large family that travels, your suggestions carry more weight than, say, "RickyRacoon420" who's posting on a site. (No offense if there really is a RickyRaccoon420.)
If you have favorite travel experiences, whether that's a hotel, a tour guide, a great restaurant or an amazing attraction, please share them with us by sending an email to travel@latimes.com with "Readers Recommend" in the subject line. Please include your name and city of residence.
Big Pine, big hit
Sara Lessley gives a big thumbs up to Big Pine as a Weekend Escape destination. She and her husband, Paul, don't always have the same goals when they're looking for a getaway spot, but their universes aligned on a jaunt that included a trip to the Ancient Bristlecone Pine Forest. And how could any trip be bad that involves barbecue?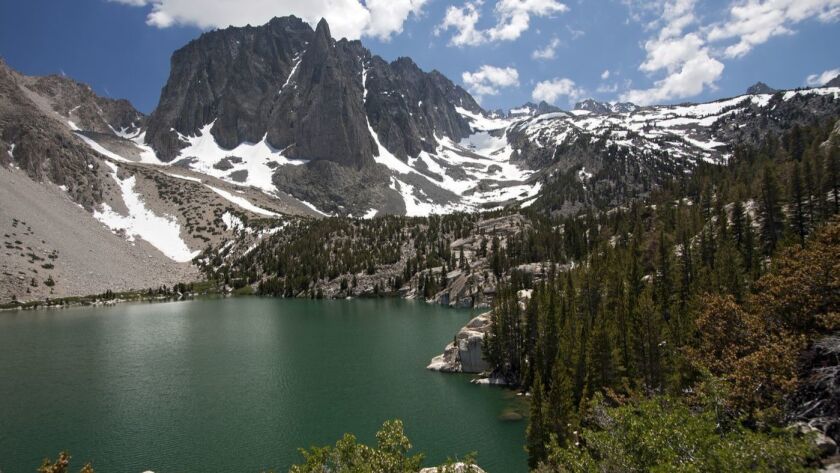 Fibbing to the feds? Um, maybe not
A couple went to Cuba in 2014 without getting the license that the Treasury Department required. They recently applied for Global Entry, which gives you expedited passage through airport security. The approval process requires an in-person interview. Read what happened when things took an unexpected turn.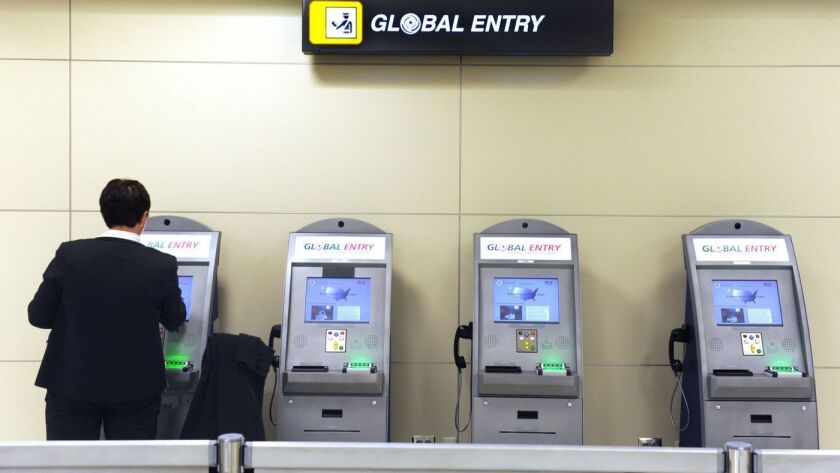 His back, they're back
Penn & Teller, the magicians who are comedians (or is it the other way around?) took a hiatus while Teller, 70, recovered from back surgery. They made an announcement upon their return to the stage at their Rio All Suite Hotel & Casino home that may surprise you.
Meanwhile, that cheap all-you-can-eat Las Vegas buffet that disappeared from most Vegas spots years ago isn't completely gone. You can still find a heckuva meal for $10.99 for breakfast, $12.99 for lunch and $17.99 for dinner just about a mile from the Strip. Here's where to find that bargain.
Hurricane Lane stalks Hawaii
Hurricane Lane is making its way toward the Hawaiian islands, Jay Jones reports. Here's what airlines are doing to help those were planning a visit and some of the attractions that are closing, just in case.
What we're reading
The flyover states are often dismissed out of hand because some people think they are dull. Those people are wrong, especially when it comes to Kansas, for which I have an enormous affection (college there, family there, heart there). Read the L.A. Times story about Etzanoa, a lost city that has been found near Arkansas City, Kan., about an hour southeast of Wichita. David Kelly, a frequent contributor to the Travel section, details the discovery that should send your inner Indiana Jones into overdrive.
Lori Rackl writes in the Chicago Tribune about Marshall, Mich., on the banks of the Kalamazoo River. You might know it as New Zebedee, that name given to it by John Bellairs, whose children's book series "The House With a Clock in Its Walls" made its debut in 1973. It's been turned into a film starring Jack Black and Cate Blanchett that is to be released in September.
Marriage on your mind? Sunset magazine has a guide to 21 national parks where you can get married. The even better news about these parks in the West, Hawaii and Alaska: You won't pay an arm and a leg for these venues. Death Valley, anyone?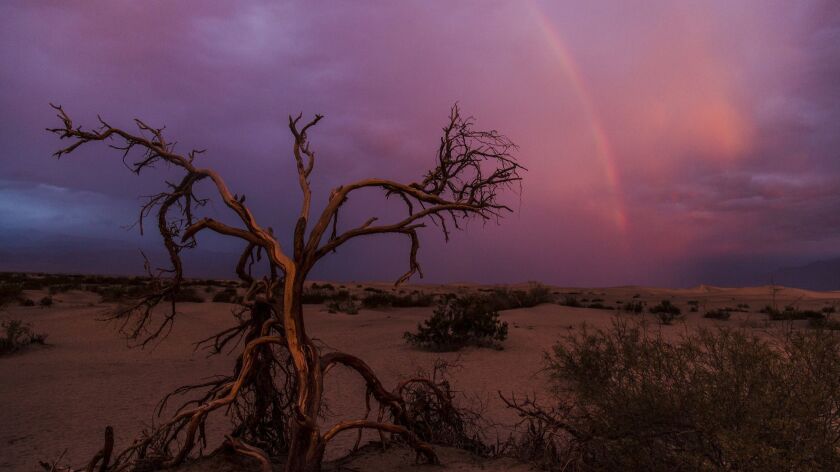 End paper
Send us your thoughts, your concerns and, of course, compliments about this newsletter, along with your recommendations for great travel experiences, your opinion on whether Penn & Teller are magicians or comedians and whether you'd get married at Death Valley to travel@latimes.com. To sign up for this newsletter and others, go to our site, which promises "the stories that matter the most. Delivered free to your email inbox." Until next week, travel smartly and safely. We'll be here to welcome you home.
---
Get inspired to get away.
Explore California, the West and beyond with the weekly Escapes newsletter.
You may occasionally receive promotional content from the Los Angeles Times.