Will they or won't they? Swallows due Tuesday at Mission San Juan Capistrano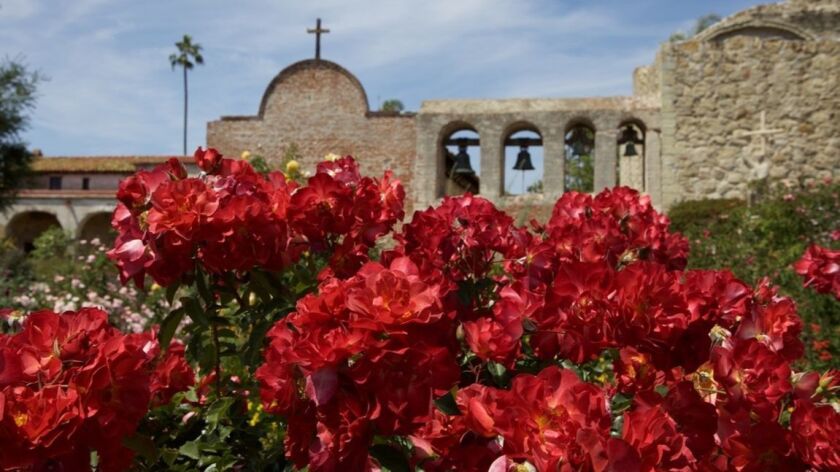 Will they or won't they? According to legend, the swallows are due at historic Mission San Juan Capistrano on St. Joseph's Day, which is Tuesday. But whether they appear or not, the birds will be celebrated during a day of festivities.
The annual St. Joseph's Day and Return of the Swallows Celebration will be from 9 a.m. to 3 p.m. and includes dancing, mariachi music and ringing of the recently restored church bells.
A guide to the San Diego sites that make it unlike any other »
"The swallows are here in Capistrano now," said Mechelle Lawrence Adams, the mission's executive director. "They arrived a couple of weeks ago. I'm just hoping they swing by tomorrow."
The celebration of the swallows, specifically cliff swallows, which have deep blue on their back, wings and crown, was begun nearly a century ago by Father John O'Sullivan, who cared for the mission from 1910 until his death in 1933. He apparently started the Return of the Swallows tradition to coincide with St. Joseph's Day, which also was his birthday, according to an L.A. Times story.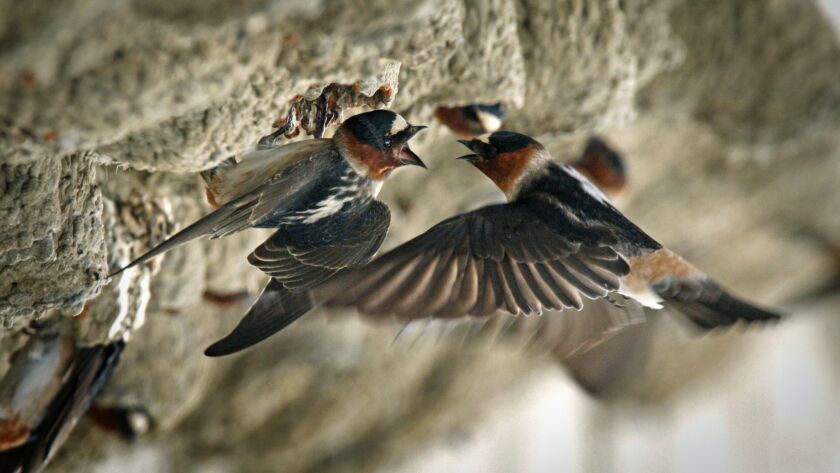 Journalists spread the word, and the birds' return became national news. The Ink Spots recorded Leon Rene's "When the Swallows Come Back to Capistrano" in 1940, a popular song covered several times.
More than a decade ago, development in the area caused the birds to decline in number, pushing them out from their spring haven. In 2017, mission staff members worked to woo them back, with some success. They even have a Swallows Cam trained on nests at the mission.
Among activities scheduled Tuesday, a new art exhibit will open that features plein air mission works from 1990 to 2016, Charles Brown will give a presentation on cliff swallows, and the mission will celebrate the 100th anniversary of the original gate house.
San Juan Capistrano was founded more than 200 years ago, the seventh of 21 mission in California. The chapel where Junípero Serra once celebrated Mass still stands.
Info: Mission San Juan Capistrano, 26801 Ortega Highway, San Juan Capistrano; (949) 234-1317. Admission free to Mission Preservation Society Members, non-members, $12 adults, $11 seniors, $8 children (ages 4-11), children 3 and younger admitted free. Discounted admission rates on event day for veterans and military with ID, $8 for adults and seniors.
---
Get inspired to get away.
Explore California, the West and beyond with the weekly Escapes newsletter.
You may occasionally receive promotional content from the Los Angeles Times.