Geek out with your grad at these high-minded museums and events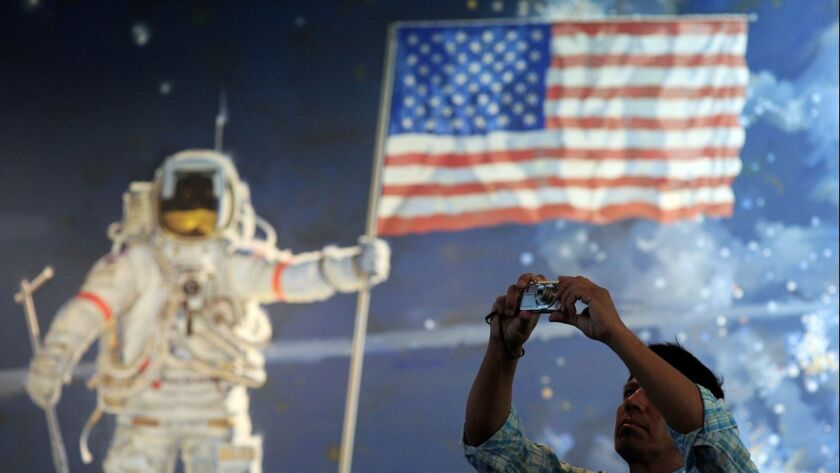 Looking to humble your know-it-all college graduate? Or just reward him or her with an interesting trip? Here are five memorable places to play mind games with your kids, no matter the occasion:
Smithsonian National Air and Space Museum
For the record:
12:00 p.m. May 30, 2018Deleted item on TED talks deemed too expensive for most readers
Looking for something a bit more accessible? This free Washington museum, in the heart of the Smithsonian complex, will have your space nerd over the moon. The museum tracks all manner of human flight and features a vast collection of related artifacts. Exhibits include the Apollo 11 Command Module Columbia and a lunar rock you're allowed to touch. The museum also houses the Albert Einstein Planetarium and an observatory with telescopes open to the public to gaze out across the cosmos.
Info: Air and Space Museum
Take your Doogie Howser on a trip into medicine's fascinating past. The museum's permanent exhibition "On the Trace of Life" covers 300 years of medical procedures. The tour includes dissection rooms and specimen collections. Body images and models help tour participants understand diagnostic procedures. They'll also learn how criminologists and pathologists inspect and navigate a crime scene.
Info: Berlin Museum of Medical History
"Come in. Geek out," the website urges. If you can't do that here, you're probably not geek material. The Seattle museum, often referred to as LCM+L, specializes in computers and technology. Visitors can use the vintage computers. Newer technologies explore direct-touch, virtual reality, even self-driving cars.
Info: Living Computers: Museum + Labs
No group can mess with your mind like Mensa. Each year, members and guests gather to judge the year's new board games in a 40-hour marathon. At stake? The Mensa Seal, which means one of the world's most-exclusive clubs has deemed it worthy of your time. Next year's event will be in April in Wadsworth, Ohio, about 37 miles southwest of Cleveland.
Info: Mensa Mind Games
---
Get inspired to get away.
Explore California, the West and beyond with the weekly Escapes newsletter.
You may occasionally receive promotional content from the Los Angeles Times.