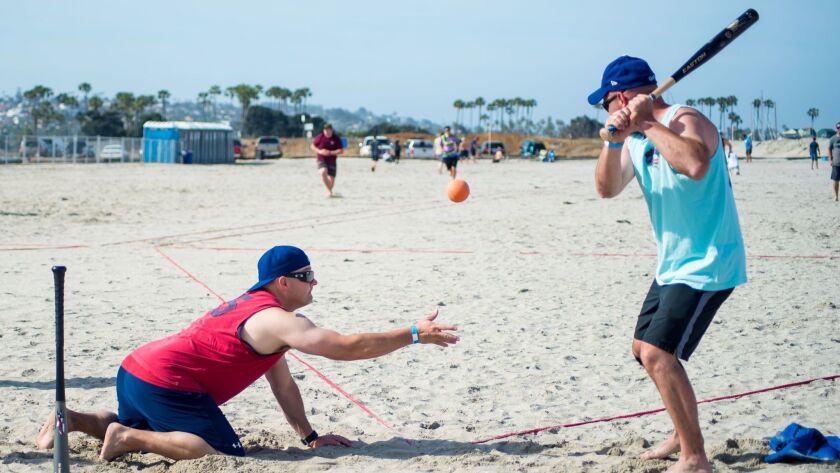 Spend your weekend outdoors exploring plants, cleaning up the beach and rooting for athletes at these close-to-home events.
Los Angeles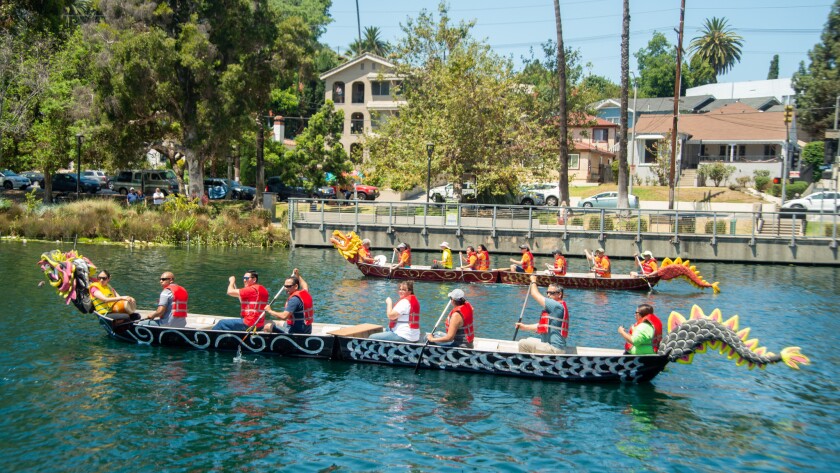 Have a picnic, sip a garden-infused cocktail and get lost among 600 types of plants during the Natural History Museum's Summer Nights in the Garden series. Musicians and dancers will entertain; the Rock Observatory will offer peeks at the night sky through a telescope; and Discardosaurus, a prehistoric creature made of discarded materials, will be on display. You can also check out the museum's Nature Lab and mountain lion exhibit free of charge.
When: 5 p.m. July 12
Cost, info: Free. Family friendly. Only service dogs. (213) 763-3466, bit.ly/summernightsmuseum
Costa Mesa
Headed to the opening weekend of the OC Fair? Make a pit stop at the Brew Hee Haw beer festival on the fairgrounds at the Hangar; tickets include admission to the fair. Choose from 80 regional craft beers while new-wave and '80s bands play, then get an extra kick out of the fair's carnival games, rides and fried food. A portion of the proceeds benefits the Big Brothers and Sisters of Orange County and the Inland Empire's youth mentoring programs.
When: Three-hour tastings at 8 p.m. July 12 and at 1:30 p.m. and 7:30 p.m. July 13.
Cost, info: $55 (includes entry to OC Fair). 21 and older. No dogs. ocbrewheehaw.com
San Diego
More than 1,000 teams will sport on the sand at the 66th World Championship Over-the-Line — the bat-and-ball sport similar to baseball — at Fiesta Island. Spectators are invited to cheer, snack and sip from sunrise until sunset. More than a dozen breweries will provide beachside beers during Saturday's Beerfest.
When: 7:30 a.m. July 13 and 14 and 20 and 21
Cost, info: Free. Recommended for those 18 and older due to rowdy crowds. No dogs. (619) 236-8397, ombac.org/over-the-line
Los Angeles
Echo Park Lake will be abuzz with dragon boat racers by day and aglow with water lanterns by night at the 39th Lotus Festival, a weekend celebrating the people and cultures of Asia and the Pacific Islands. Sample dishes from countries such as Thailand and Japan while watching cultural performances and taking origami classes. Kids can let loose on rock walls and jumpers.
When: Noon July 13 and 14
Cost, info: Free. Family friendly. Not recommended for dogs. (213) 485-1310, laparks.org/lotusfestival
Malibu
Help beautify Surfrider Beach during the summer-long KROQ Beach Clean-up and Concert Series. Your efforts will earn you a beer and admission to an after-party with two local bands at Aviator Nation Malibu. All proceeds benefit the Surfrider Foundation's efforts to protect oceans and beaches worldwide.
When: 4 p.m. July 14
Cost, info: $20. All ages permitted at the cleanup, but after-party is for ages 21 and older only. No dogs. (213) 622-1261, Ext. 221, bit.ly/angelcitycleanup
---