Heading to Yosemite? Consider a weekend escape to historic Groveland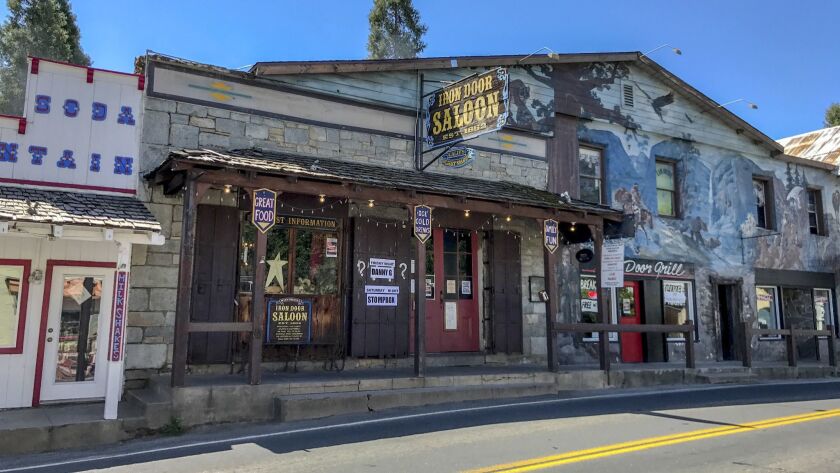 Groveland, a historic Gold Rush town about 25 miles outside Yosemite National Park's westernmost entrance, is an ideal layover when visiting the park. The town's Main Street is lined with places to eat, drink, sleep and shop. Groveland also can be a base for exploring the California 120 corridor, including Hetch Hetchy Reservoir and lesser-known areas of Yosemite. The tab: Rooms at the Groveland Hotel this summer cost $199 to $325 per night; breakfast for a family of four at Priest Station Cafe costs $52.
THE BED
The Groveland Hotel (originally known as the Garrote Hotel) was built in 1849 and later housed workers building the dam at Hetch Hetchy. Today, the hotel, listed on the National Register of Historic Places, caters to those visiting Yosemite. It has 18 guest rooms, wrap-around porches and outdoor patios. New owners took charge of the hotel in 2017 and remodeled it last year, changing its Victorian motif to sophisticated ranch decor. One room that kept its traditional style, however, is Lyle's Room, named after an old miner who died here in 1927 and is thought to haunt it.
THE MEAL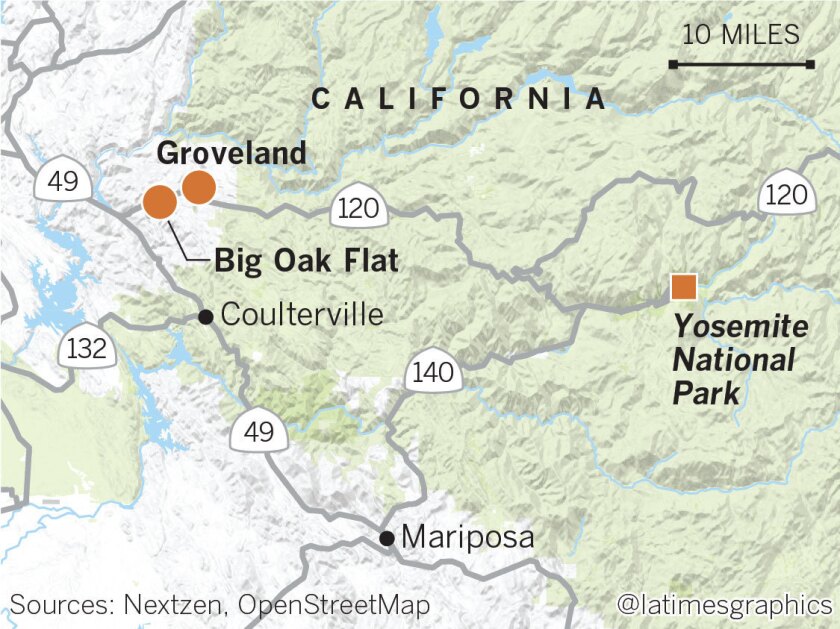 The Groveland Hotel offers small bites in its downstairs bar, including a cheese panini ($9) and fermented veggies ($8). Next door is the Iron Door Saloon, whose sign proclaims it's the "oldest liquor-serving establishment in the state of California." Dining options in downtown Groveland includes Mexican food, hot dogs, pizza and an old-fashioned meat market and delicatessen. The Priest Station Cafe, three miles west in Big Oak Flat, offers sweeping views of the surrounding foothills. My wife and I ate hearty breakfast burritos with spinach and mushrooms while our kids enjoyed French toast, bacon and hash browns. Before driving into Yosemite, pick up a drink at Mountain Sage, a rustic coffeehouse that showcases stunning photography of the park.
THE FIND
Yosemite Valley isn't the only place in the park where waterfalls plummet over granite cliffs. Hetch Hetchy Reservoir, hidden in Yosemite's northwest corner, is the starting point for day hikes, including the 5-mile round-trip trek to Wapama Falls, and overnight backpacking trips. After parking and walking across O'Shaughnessy Dam, continue through a dimly lighted tunnel to the trailhead. You'll see far fewer crowds in this part of the park. In March, 1,119 vehicles passed through Yosemite's Hetch Hetchy entrance. In contrast, the park's southern entrance on California 41 tallied 21,700 vehicles during the same period, according to the National Park Service.
THE LESSON LEARNED
Just because it's not in Yosemite doesn't mean it's not worth checking out. Visit Rainbow Pool, a picnic spot you can drive to between Groveland and Yosemite. Carlon Falls, off Evergreen Road, is on the way to Hetch Hetchy. The trail begins outside the park, but the waterfall is in Yosemite. This means you end up walking — not driving — into Yosemite.
Groveland Hotel, 18767 Main St., Groveland; (209) 962-4000, groveland.com. Wheelchair accessible.
Priest Station Cafe, 16756 Old Priest Grade, Big Oak Flat; (209) 962-1888, prieststation.com. Wheelchair accessible.
Mountain Sage, 18653 Main St., Groveland; (209) 962-4686, bit.ly/mountainsageCA
Yosemite National Park; (209) 372-0200, nps.gov/yose
---
Get inspired to get away.
Explore California, the West and beyond with the weekly Escapes newsletter.
You may occasionally receive promotional content from the Los Angeles Times.