Newsletter: Escapes: Chongqing, China, is all about food, glorious food
We see a city and its magnificent sites. We hear a city and pay attention to its urban melody.
But Lynn Yu smells and tastes a city if the city is Chongqing, or CQ for short, a sometimes overlooked and underappreciated city of 30 million in southwest China.
"The smell of the city, and the smell of the spices in the air, is incredibly distinct and unique to Chongqing," she said in an email.
Yu used all of her senses to report a story on a place that's not as well known as, say, Chengdu, which has pandas and food as its siren songs.
Her grandmother and grandfather live in CQ, and her affection for them and their home is clear, even as she gently chides the residents for being brusque.
"There's a common understanding that CQ's food is very much reflective of its people — it's hot, it's spicy, it's communal," she said. "The people are firebrand personalities, prone to breaking out into argument at any moment but just as likely to make up in the next second. They love gathering to eat, and they do not suffer fools, especially the women."
My name is Catharine Hamm, and I'm the travel editor for the Los Angeles Times. If it's variety you want, it's variety we bring you.
To cool you off from that spicy food, we also offer you a chance to go wild … on the West's rivers, swollen because of the huge snowpack. We have a family-friendly escape in Oregon, tips for women who travel alone, advice on how to avoid losing your Global Entry privileges, new information on parking hither and yon, an update on one of Hawaii's most popular attractions. And for dessert, the end paper, which ruminates on the lessons of being stupid.
That is but part of the feast that is this week's newsletter.
Goose intestines? Really? Why, yes
Chongqing's food has some unusual ingredients, such as goose intestines. Um … But, says Lynn Yu, who wrote this great take on a city whose food speaks for it, they only enhance the dishes. "Despite their comfort with chicharron [fried pork belly], a lot of my American friends find the soft, chewy texture of pig intestines really off-putting and can't do more than a few bites" she said. "I don't blame them. Although I will say, if you're doing CQ hot pot and you don't order echang (goose intestines), you really are missing out." We suggest you not miss out on this story.
Get ready to rumble!
Down a river, we mean. The generous amount of moisture (thank you, Mother Nature) means California and the West are going to have a giant river-rafting season. Brian E. Clark checks in on conditions on the wet and wild that awaits in the West.
A whale of a time for wee ones and their parents
Depoe Bay is known as the whale-watching capital of Oregon, and its collection of gentle pursuits — searching for "treasures" on the beach, going to a pirate-themed restaurant — plus its gorgeous setting are just the right combination of activities to make it a great escape, Mike Morris writes.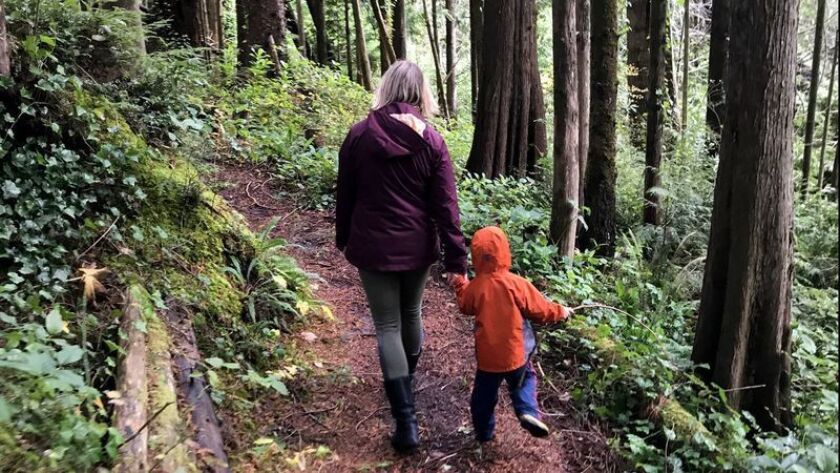 Strong women, strong ideas on safety
I want to ask you to do something when you click through the link on this On the Spot column on women and travel safety: Please share it with your wife, your partner, your mother, your sisters, your friends. And your sons, your brothers, your fathers, your husbands. Women are subjected to physical and sexual assaults, but men are more often murdered, according to FBI statistics. This column came together thanks to contributions by many strong women who have traveled the world. The accumulated wisdom of their experience is worth sharing with those you love and those who care about travel. Thank you.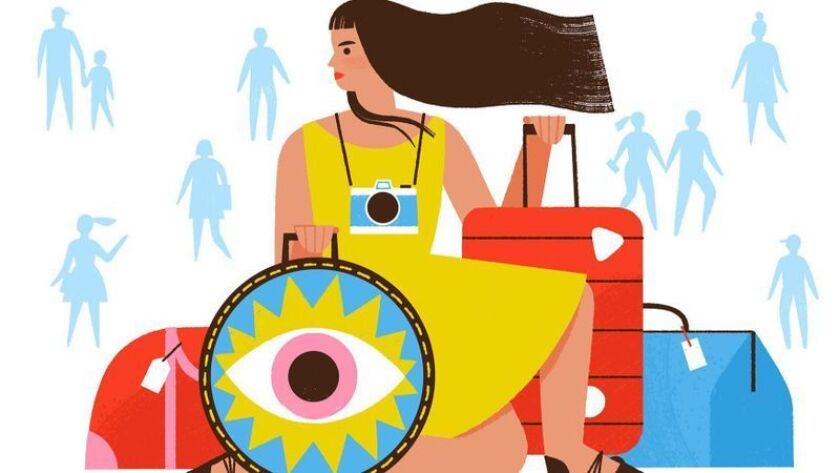 I forgot to renew my Global Entry!
Suddenly you find you're standing with hoi polloi in airport security. Whaaat? What happened to TSA PreCheck, which comes with the fast-through-security Global Entry privileges? Um, you let it lapse. Writer Terry Gardner did just that and on her quest to re-up her privilege, she learned about the other ways you can lose Global and where you can turn for help.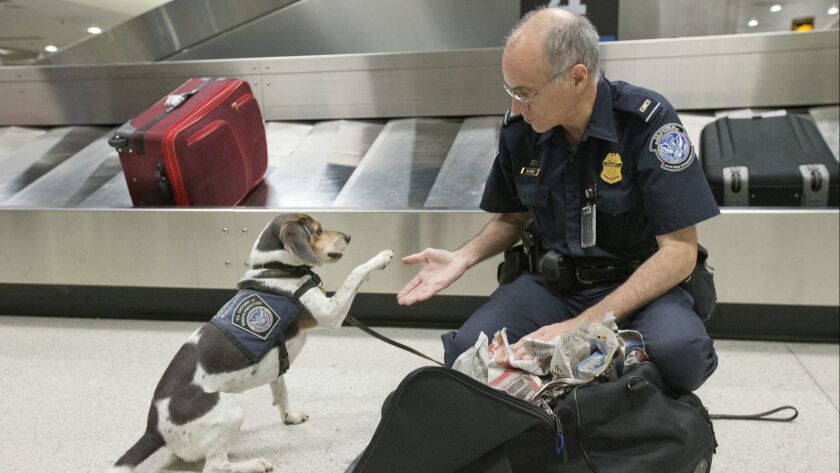 Good news about parking in Las Vegas
Those who love Las Vegas weren't happy when hotels started to charge for parking. Now comes good news: Wynn and Encore will let you park for free now. The big question is whether other resorts will follow suit, Jay Jones writes.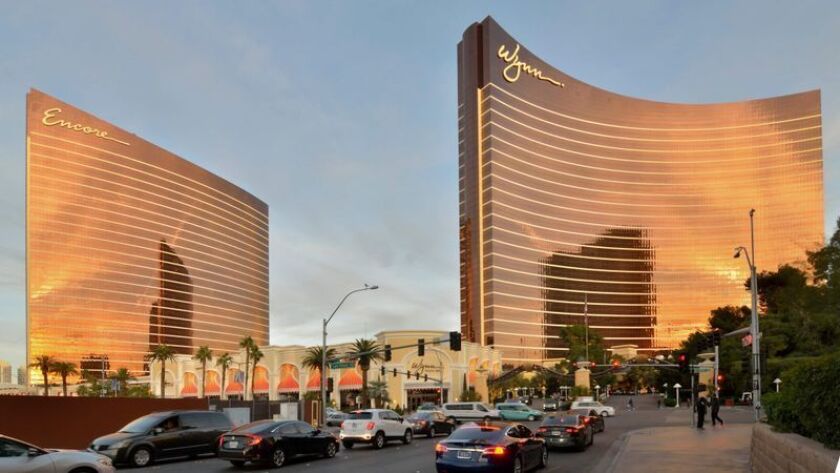 Even in the desert Southwest, parking's problematic
That beautiful, iconic view of Horseshoe Bend, where the Colorado River twists and turns, now comes with a price: $10. In other words, they really did pave paradise and put up a parking lot. Along with a paved place to leave your wheels, you'll also find new safeguards against accidental falls, Christopher Reynolds writes.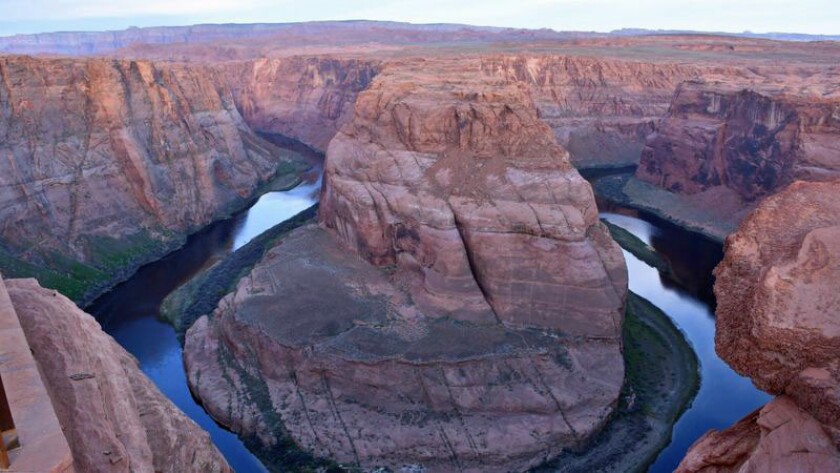 USS Arizona will miss a second Memorial Day
The memorial at Pearl Harbor that honors the hundreds of people killed — and many still entombed — during the air raid that sank the battleship Arizona will remain off limits to visitors until later this year. In May 2018, the Arizona was closed for repairs. Jay Jones explains the reasons for the delay and looks ahead to the chances it will be reopen for Dec. 7 observances.
What we're reading
Attention, divers. Here's a scuba destination that might not be on your radar: Utah. Jennifer Nalewicki, writing for Smithsonian, suggests the just-salty-enough Bonneville Seabase. The visibility may not be as great as, say, the Caribbean, but the three spring-fed pools are stocked with an array of tropical fish, enough to lure divers from around the world.
"What did you do on your vacation?" you may be asked. And you may reply, "Went to the library." Sound dull? It's not, at least not if you take a look at these 14 places that Eric Grundhauser writes about for Atlas Obscura. You'll find the 1717 Biblioteca Joanina in Coimbra, Portugal, the flashy (by comparison) library in the Biltmore House in Asheville, N.C., and the stark (also by comparison) Marin County Civic Center Library in San Rafael, Calif.
Susanne Masters cycles around the flower fields of the Netherlands for the New York Times, and the floral fantasy she describes will light a fire in those who have not seen it or act as a bellows on that fire in those who have. Throw in a fox sharing a man's sandwich and she has described my idea of perfection.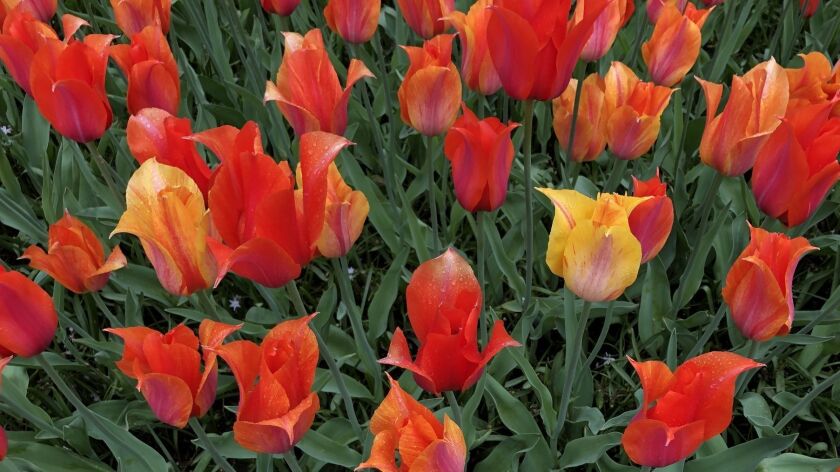 How to reach us, how to read us
We'll start with the easy part first: You can share with us your thoughts, ideas, compliments and complaints about this newsletter by emailing us at travel@latimes.com. Tell us what you like — for instance, when the Dodgers wallop the Giants 10-3 on Tuesday — and what you don't like — for instance, when the Dodgers are leading the Giants by a couple of runs and suddenly they lose 3-2 on Monday — and what you'd like to see more of.
If you are looking at this online, please know you also can subscribe to the newsletter and others from the Los Angeles Times for free. "I don't need one more thing cluttering up my inbox," you are now saying. I know you are saying that because I just said that this morning. But I often subscribe and never unsubscribe from travel stuff because I need a brain vacation every once in a while. Finally, you might consider subscribing to The Times because it costs a lot less than your cable bill and gives you a lot more. Lucas Kwan Peterson gives you several reasons to subscribe in this video, and I second them.
Plus if you're not a regular reader, how would you ever know about the dynamic duo of Peterson and Chris Erskine sampling the foods from 30 ballparks? I'm not saying that just because Erskine sits across from me and Peterson to my left and slightly behind me. It's because they're funny and smart, and we all need some culinary/comic relief.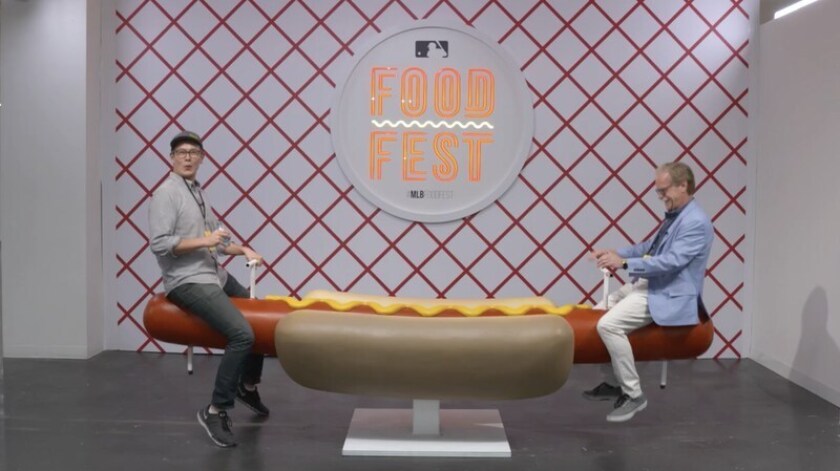 End paper
I write the On the Spot Travel advice column four out of every five weeks, and I often urge people to be more cautious and, figuratively speaking, to hang their "clothes on a hickory stick and don't go near the water," as my mother used to tell us.
I wonder whether I'm more cautious because I have more days behind me than ahead of me, or because I realize how utterly stupid I was, or some combination of the two.
The New York Times story on the flowers of the Netherlands mentioned above reminds me of my first trip there, when I thought renting a motorbike and touring the countryside, including the flower auction in Aalsmeer, would be a good way to round out a story about the glories of spring. I didn't yet have a motorcycle license — that would come years later — so I really had no business on a motorbike. In an unfamiliar country. On unfamiliar roads. Without a helmet. Or a poncho.
If you are me, you know (or should know) two things are going to happen: You're going to get lost, and it's going to rain. I did and it did, a piercing, horrible rain. I never found the tulip auction, although I saw loads of fields of beautiful blooming bulbs.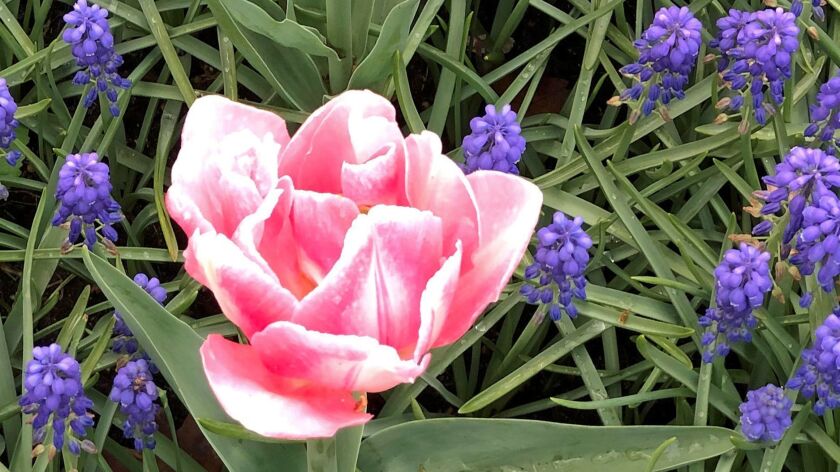 By some miracle, I found my way back to Amsterdam, went straight up to my hotel room, stripped off my soggy clothes and ran a lukewarm bath. (At least I knew enough not to make it hot.) My thighs were fiery red, and I believe I was colder than I'd ever been in my life, which includes five years in Syracuse, N.Y.
When my teeth stopped chattering, I got out, dried off, put on every article of clothing I had and buried myself under a down comforter.
What doesn't kill you makes you … realize what a fool you are. Yet I wouldn't trade this experience or memory for all the tulips in Holland.
Failure makes you smarter, and stupid makes you stronger if you live to tell the tale. They are the best/worst kind of education. If you're a traveler, you need smarter and stronger in your suitcase for the rest of your traveling days, no matter how many are behind you or ahead of you.
Wherever you are, travel safely and well and remember, we'll be here to welcome you home.
---
Get inspired to get away.
Explore California, the West and beyond with the weekly Escapes newsletter.
You may occasionally receive promotional content from the Los Angeles Times.