Newsletter: Escapes: In search of solitude in eastern Oregon
Who travels to the wilds of eastern Oregon looking for great cuisine? Not Kathleen Squires, whose previous articles for the L.A. Times Travel section include James Beard's Oregon and visiting New Mexico's chile hubs.
What she was really seeking was solitude. She found that, plus amazing food. "I did not expect Minam River Lodge to have such fine cuisine and such a skilled chef," she said of Carl Krause. In a bit of serendipity, Krause ended up as a guest chef at a culinary farm lodge in Puerto Rico. (Squires and her husband, Ronnie, stayed there during the New Year's holiday and mentioned Krause to the owner.)
My name is Catharine Hamm, and I'm the travel editor for the Los Angeles Times Travel section. I believe the best travel has little bits of serendipity woven through its fabric. Some of the best experiences are not planned; they just happen.
Take staff writer Cindy Carcamo's trip to Guatemala with Cora, her daughter. Carcamo's family fretted about safety, but as it turned out, Cora, then 3, had the time of her life, thanks to friends who were willing to care for Cora and the fact that life in this Central American country "revolves around children."
Along with these two terrific stories, we also have 15 suggestions on what to do this summer in L.A., an artist who transformed a meadow in Paso Robles, more snow business in Mammoth, a Weekend Escape in a historic town near Yosemite, finding bargain rooms in Las Vegas and a trip down Honolulu's memory lane on Matson Lines, plus an End paper that reminds us what really matters in travel. Come on in; the water's fine.
The wild, wild east
You have to want to visit Minam River Lodge; to get there, you fly from Portland, Ore., to Walla Walla, Wash., rent a car, then take a 20-minute small plane flight, then a tractor to the main house. Worth it for the views, the outdoors, the meals. And that was just Part 1 of a trip that took Kathleen Squires and husband, Ronnie, to a 42-acre farm and its B&B, a historic town and Hell (not that hell). A lot of work to get where they were going, but big payoffs awaited.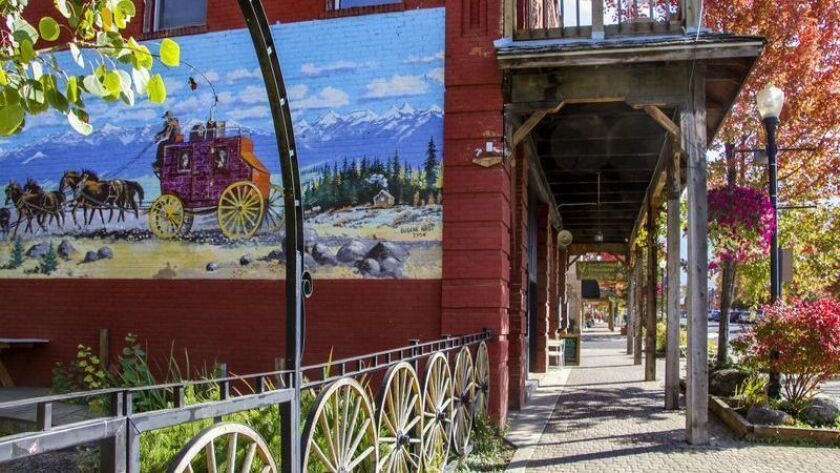 Through a child's eyes
Cindy Carcamo was fine with taking her little girl with her on a reporting assignment to Guatemala. After all, Carcamo had visited her parents' home country many times when she was growing up, including during turbulent times. But now her parents were questioning her decision and creating doubts for Carcamo. She needn't have worried. Her daughter, Cora, had a great time and offered a reminder that a familiar place seen through a child's eyes becomes more wondrous.
Come into the light
Bruce Munro, who paints with light, has a new installation in Paso Robles. His solar-powered fiber-optic lights cover about 15 acres in beautiful, superbloom-like beauty. Definitely worth seeing.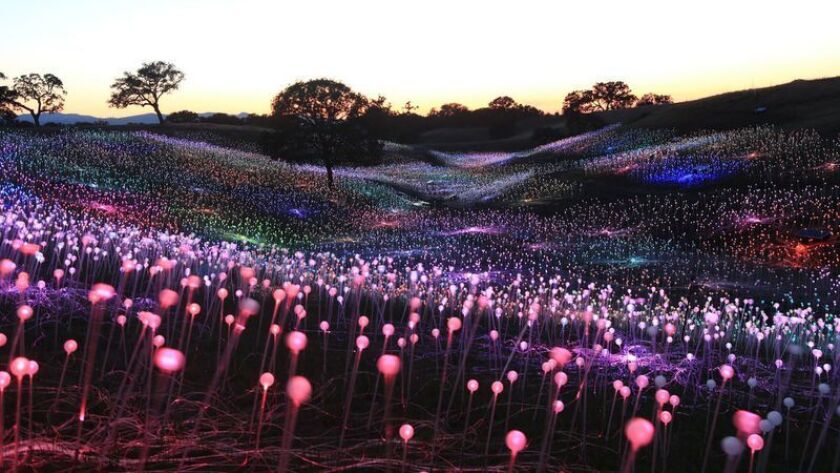 A little history, a little Hetch Hetchy
Groveland is just outside the western entrance to Yosemite National Park, so you can combine history and nature, Mike Morris writes. A bonus: This part of the park generally tends to be less crowded.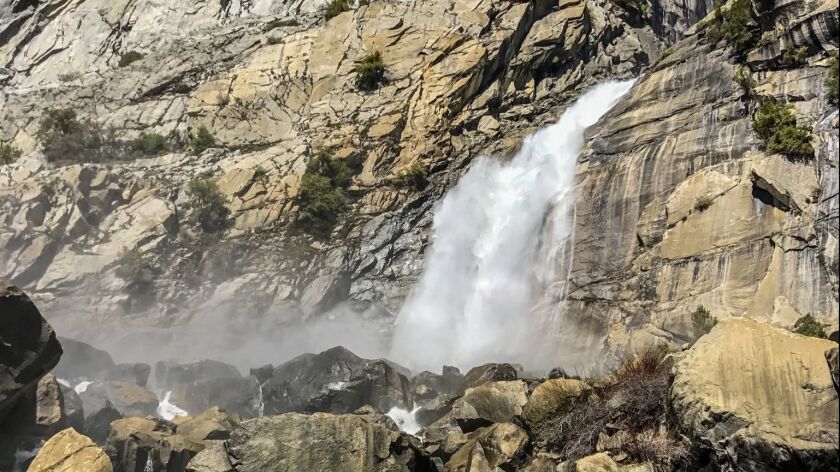 It's beginning to look a lot like August
Mammoth Mountain has had a breathtaking snow year and was planning to stay open until the Fourth of July. After recent storms left more than 2 feet of new snow, it's looking more like August, Mary Forgione writes.
Vegas room for half a C-note? You bet
Yes, you can find a room for $50 a night in Las Vegas, if your heart isn't set on staying on the Strip, Jay Jones writes. One hotel with deals is the recently redone Downtowner, which is close to the Fremont Street Experience, also getting an upgrade. And on the Strip? You'll pay a little more, but there are bargains to be found.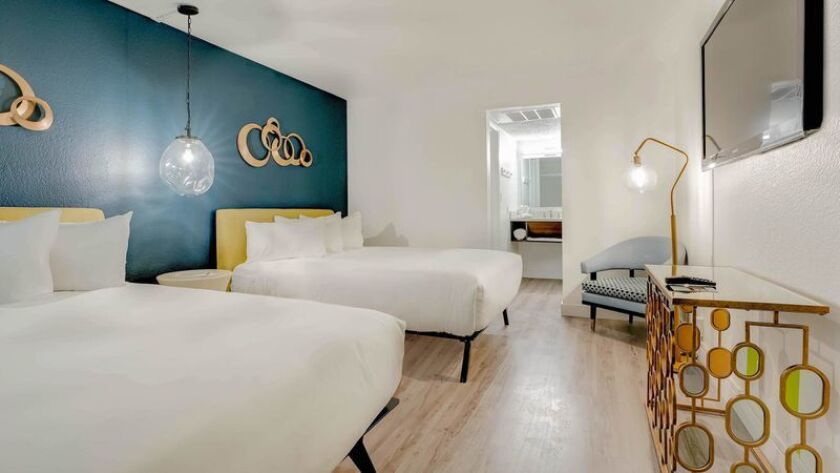 Where to play in L.A. this summer
Kayak the L.A. River. Build a beach bonfire (where legal). Go rollerskating at an outdoor rink. Picnic in the Santa Monica Mountains. Our friends in the Saturday section created this cool list of stuff to do this summer that's close to home. It also makes a great resource list for friends who are coming to visit.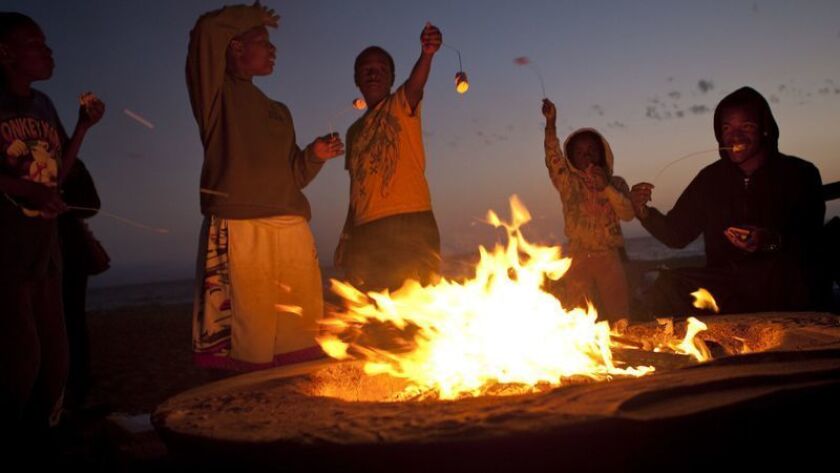 Oh, those glorious days of yesteryear
I'm an alum of Matson Lines, which provided ship passenger service to Honolulu from the West Coast back in the day (and the day ended in the 1970s). So although that glory is in the past, there's a new exhibit at the Royal Hawaiian's Coronet Lounge that reflects the elegance of those times. (It was a little easier to dress, multiple times a day, because you were allowed 350 pounds of luggage.)
What we're reading
Should you drive or should you fly? It's not always an easy decision, especially when kids are involved, but Charlie Leocha of Travelers United, which does a lot of work with travelers rights, can help you work through that question, taking into account convenience, safety and time. Well worth looking at.
I don't usually think of a tech publication as veering off into travel, but CNet has with Katie Conner's piece "9 Best Glamping Tips for People Who Utterly Hate Glamping." Perhaps it spoke to my belief that many problems can be solved with gadgetry, which this article endorses. (Heck, yeah, a portable shower is a must!)
And finally, from the world of weird sports: If you're into toes or pillows and like to travel for sporting events, here are a couple of competitions that may not yet be on your radar:
— In Wetton, England, Alan Nash won the title of world toe wrestling championship for men, and Lisa Shenton took the women's title. This competition dates to 1976. Thanks to EuroNews with Reuters and Associated Press for this tidbit.
— In Ito, Japan, the All-Japan Pillow Fighting Championships have just concluded. It's been a thing since 2013 and is described in Jack Tarrant and Yoko Kono's article as a cross between chess and dodgeball that involves pillows and duvets. The victorious Blanc White team gets to return next year and also receives produce.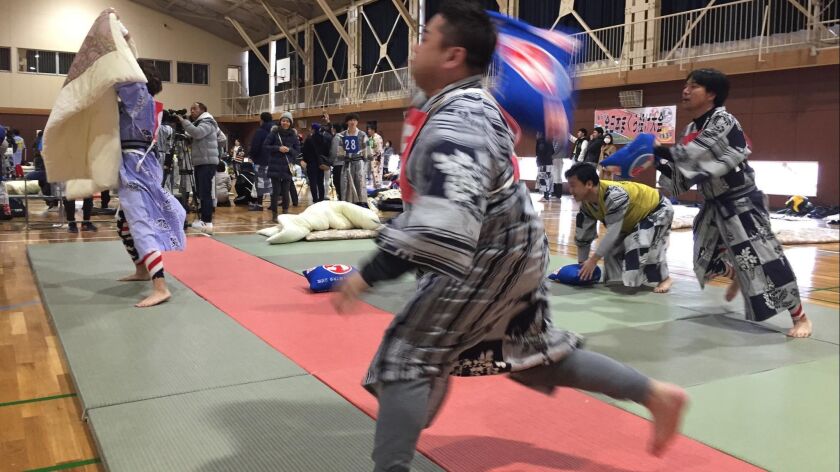 Reach us, read us, subscribe to us
If you have thoughts about this newsletter, write to travel@latimes.com.
If you are stunned at how much you've learned or are excited by the content — and who wouldn't be? — you can subscribe to this and others like it at membership.latimes.com/newsletters
Finally, I promised last week I would never use heart-tugging photos of puppies in peril to get you to subscribe. That would be wrong. Tempting but wrong. So I hope to tempt you with this: What other industry makes something brand-new for you every single day? Fresh every morning, ready to consume as you wish to consume. Try a digital or print subscription or both. Let's keep this party going. And thank you.
End paper
Cindy Carcamo's story on taking her daughter to Guatemala and 15 things to do in L.A. before summer's end have something in common: a reminder that sometimes, with kids in tow, simpler is better. Not everything on the 15 things list is kid-appropriate, but many of them are and have teachable moments. (For instance, if you're doing the picnic in the Santa Monica Mountains, have the kids help make lunch and explain while you're creating your meal why you're not using mayo.)
In the end, it's not always where you are or what you're doing but who you're with that makes the longest-lasting impression.
My dad was pretty good at creating adventures for my sister and me when we were in elementary school. An early riser, he loved to get us up before sunrise on a Saturday, load us into the car and hustle us off to Kailua Beach on windward Oahu.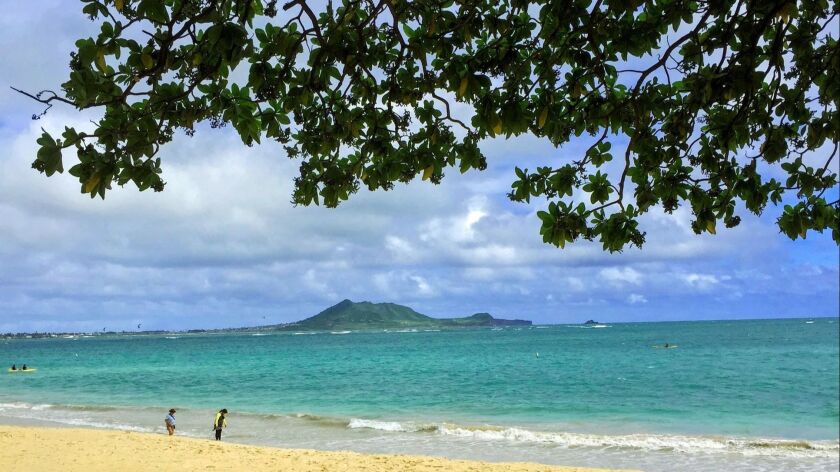 It was a pretty ingenious way of letting my mom have a kid-free morning. To make it a little more intriguing, he introduced a quest: Walk the beach and see whether we could find glass floats that had escaped from fishermen's nets. They sometimes wash up on the shore, he said.
We would walk for what seemed like hours, looking for those floats. We never did find one — this may have been a tale he created just to keep us occupied (but if not, let me know) — but it didn't really matter. We got to have doughnuts (breakfast or bribe?) and watch the sun come up. And most of all, we got to spend time with our dad, who worked too hard because that's all he knew to do.
As you plan your summer, keep in mind that time spent with your children or grandchildren pays off in myriad ways, even and maybe especially decades later. Not every outing has to be Disneyland. Sometimes, it is the most unadorned adventure that creates the richest memories.
Remember, wherever you go, travel safely and well and we'll be here to welcome you — and your new storehouse of memories — home.
---
Get inspired to get away.
Explore California, the West and beyond with the weekly Escapes newsletter.
You may occasionally receive promotional content from the Los Angeles Times.