See humpback whales year-round at new Maui digital exhibit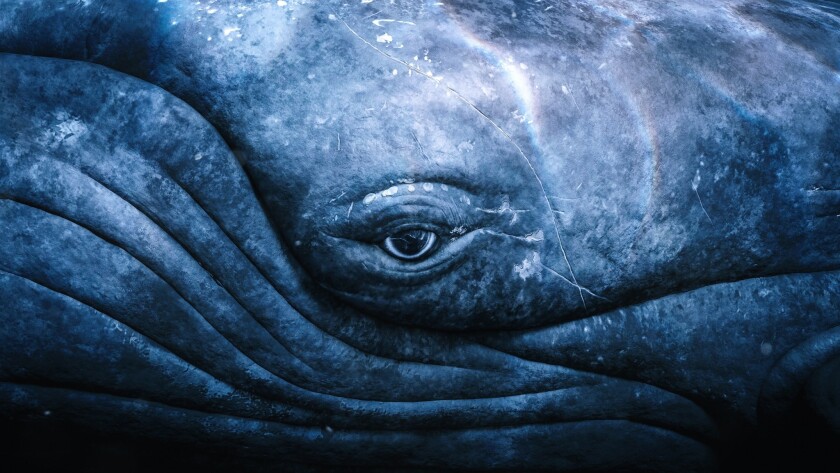 Humpback whales that migrate annually to the waters off the island of Maui to have their babies have already left to return to their Alaska home waters. But they're not completely gone. The mammals now reside year-round on Maui, thanks to a new digital display at the island's aquarium.
The Humpbacks of Hawaii Exhibit and Sphere at the Maui Ocean Center in Wailuku includes a 13-minute film that captures the giant mammals' migrating habits in 3-D.
Using 4K laser imagery, the documentary allows visitors to immerse themselves in the underwater world, witnessing the whales' signals, songs and social bonding. At 58 feet in diameter, the Sphere's screen is slightly larger than a mature humpback, allowing for the creatures to be viewed in their true size.
Other parts of the exhibit shows how humpbacks winter off Hawaii and deliver their young before completing a 6,000-mile round-trip back to where they started in the waters of the North Pacific off Alaska.
The film was shot over two winters in the waters off Maui by Ocean Mind, working in cooperation with the National Oceanic and Atmospheric Administration.
Visitors can also view a wide variety of marine animals that are native to Hawaii. People can walk through an acrylic tunnel surrounded by the 750,000-gallon Open Ocean exhibit.
However, no whales or dolphins are exhibited at the aquarium. Such displays are prohibited by a 2002 Maui County ordinance. It describes cetaceans as "highly intelligent — and highly sensitive — marine mammals" that should not be kept in captivity.
The attraction is open 9 a.m. to 5 p.m. daily, with the first Sphere screening at 10 a.m. Tickets cost $34.95 for ages 13 to 64, $31.95 for seniors 65 and older, and $24.95 for children ages 4-12.
Info: Maui Ocean Center, (808) 270-7000
---
Get inspired to get away.
Explore California, the West and beyond with the weekly Escapes newsletter.
You may occasionally receive promotional content from the Los Angeles Times.