Time is your best defense against airport congestion this summer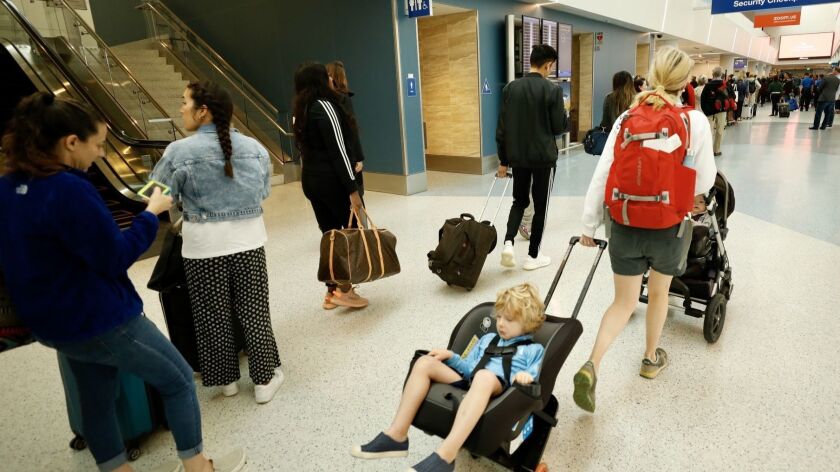 Regarding "Fliers Should Pack Patience" (On the Spot, by Catharine Hamm, June 16). Giving yourself plenty of time for airport check-in and security is really high on my list, especially if you are checking bags.
Plane seating variations, aisle size, pricing (bare-bones fares to economy plus) should all be factors in choosing what's right for you. One thing that has become an issue for me is lavatory size. In the 737 and A319/320 most models, even I, a fairly average-size man, have trouble turning around.
Airlines squeezing in another row and making these facilities harder to use is shameless. Guess the bottom line is the only thing executives think of.
Paul Brown
Santa Ana
---
Get inspired to get away.
Explore California, the West and beyond with the weekly Escapes newsletter.
You may occasionally receive promotional content from the Los Angeles Times.