Best bargain in Vegas right now? Golden Knights' free public practices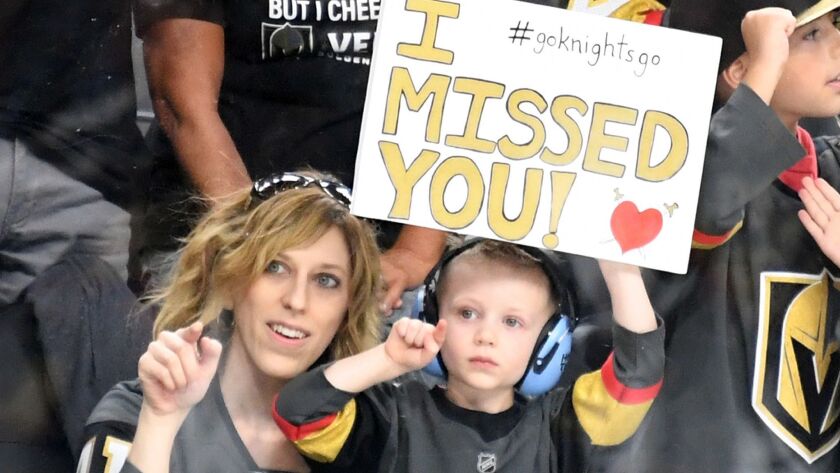 Las Vegas became a passionate hockey town very quickly, thanks to the Golden Knights' Stanley Cup run in their inaugural season. Although they fell to the Washington Capitals in the finals, their quick success seemed almost a magician's trick and took the league by surprise.
After a short off-season, here they go again, the preseason already underway with a 7-2 win over Arizona Monday night. Expectations for a league title are building with the addition of Max Pacioretty, a speedy goal-scorer from Montreal, who brings even more flash to a splashy franchise.
Besides exciting hockey, the expansion team became known for elaborate pregame introductions, featuring medieval knights and fireworks.
It is Vegas, after all.
Now is the time to get a taste of the town's hottest new ticket. Practices are free and open to the public, which quickly takes the edge off a piping hot Las Vegas day.
Preseason games also are a relative bargain, with prices starting at $38.
But the best deal in Vegas are the Knights' preseason practices at City National Arena in Summerlin, 11 miles from the Strip.
The practices are free and open to the public on a first-come basis.
The Knights play their home games at T-Mobile Arena, a "hockey-first facility" that has garnered strong reviews. It is next door to the MGM Grand, on the airport end of the Strip, where rooms and dining options are plentiful.
The final three preseason games will be played at home. Kings fans can circle Friday, Sept. 28, when the two teams square off to start a sports-filled weekend.
Tickets are available at AXS or on the secondary markets.
Golden Knights' preseason home games
Monday, Sept. 24, 7 p.m. vs. Colorado
Friday, Sept. 28, 7 p.m. vs. Los Angeles
Sunday, Sept. 30, 5 p.m. vs. San Jose
---
Get inspired to get away.
Explore California, the West and beyond with the weekly Escapes newsletter.
You may occasionally receive promotional content from the Los Angeles Times.