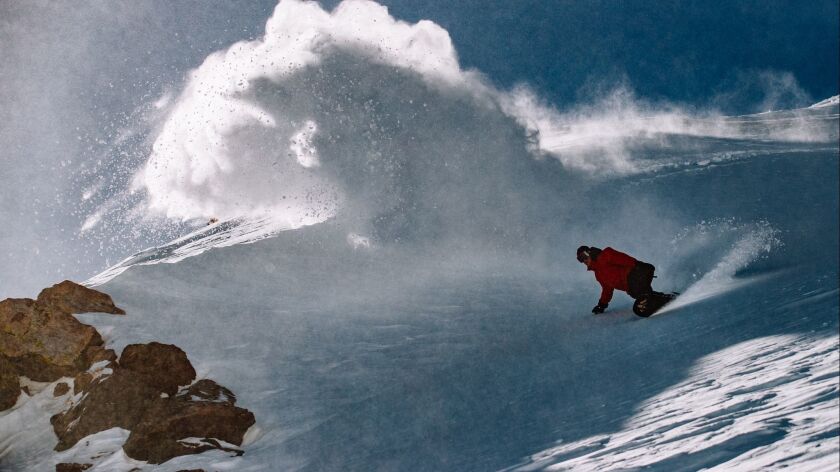 Several Southern California snow resorts, wallowing in a surfeit of snow this season, closed Thursday because of a monster atmospheric river walloping the region.
Big Bear Mountain Resort, with its Snow Summit and Bear Mountain destinations, said its operations were "on hold" Thursday "due to wind and adverse weather conditions" and said it planned to reopen Friday. Snow was predicted at the resort Thursday evening and possibly continuing into the busy three-day weekend.
Mammoth Mountain in the Eastern Sierras said this week it would remain open until July 4, thanks to about 26 feet of snow. Mammoth received about 6 inches of wet snow in this warmer-than-usual storm. Temperatures were expected to be in the teens and bring more powder Friday, Saturday and Sunday. "Very strong winds are in the forecast and lift operations will be impacted," Mammoth Mountain's website said.
Northstar, June Mountain and Squaw Valley also were closed Thursday, or their lift operations were on hold. Squaw Valley cited lightning in its on-hold decision.
In the Southland, Mt. Baldy and Mountain High resorts cited high winds for their closures Thursday. Snow Valley threw in road conditions along with weather to its reasons for closure Thursday, and said it would reopen at 9 a.m. Friday. Snow Valley had snow with highs in the 30s, dropping to the low 30s Thursday afternoon.
---