Don't you dare light up at Las Vegas' new cannabis museum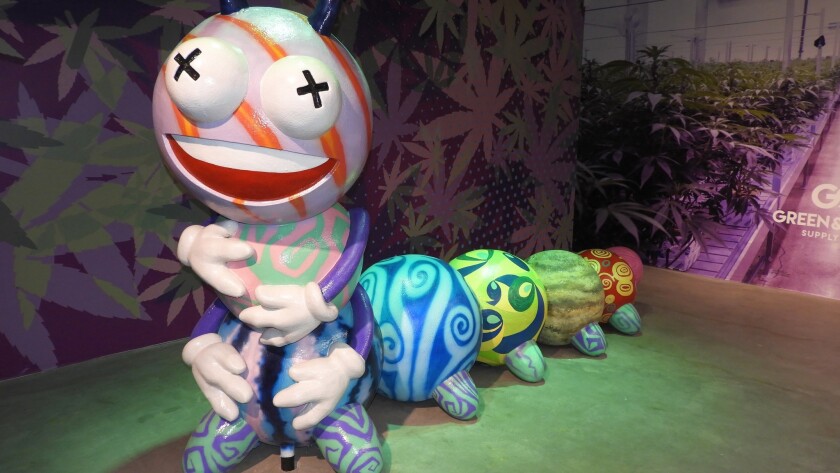 Inhale — we mean through your nose — in the new marijuana museum in Las Vegas. You won't smell a thing, even though recreational pot is legal in Nevada.
Signs in the elevators at Neonopolis, the downtown entertainment, dining and retail center that's home to the "immersive" Cannabition museum, make it clear that consumption in public is still against the law.
Just steps away, a colorful mural covering the museum's exterior depicts the changing attitudes toward marijuana, from the scare tactics of the 1930s to strict law enforcement in the '80s to growing tolerance today. That history is depicted in greater detail once you're inside.
"Vegas is the tourism capital of the world," said J.J. Walker, the founder of the museum, "You get people from all over the world and we want to educate and entertain….We thought this would be a good fit as a new kind of attraction."
Walker, who said he has a "huge passion for legal cannabis," despite using it only occasionally, created a museum full of interactive exhibits and what he called "Instagrammable moments" that beg for posting on social media. A giant, colorful caterpillar, for instance, explains the growth of marijuana plants and highlights how insects pose serious challenges to indoor cultivation.
Nearby, oversize replicas of marijuana buds, the plant part containing the most potent concentration of THC, are ideal for guests seeking another selfie opportunity.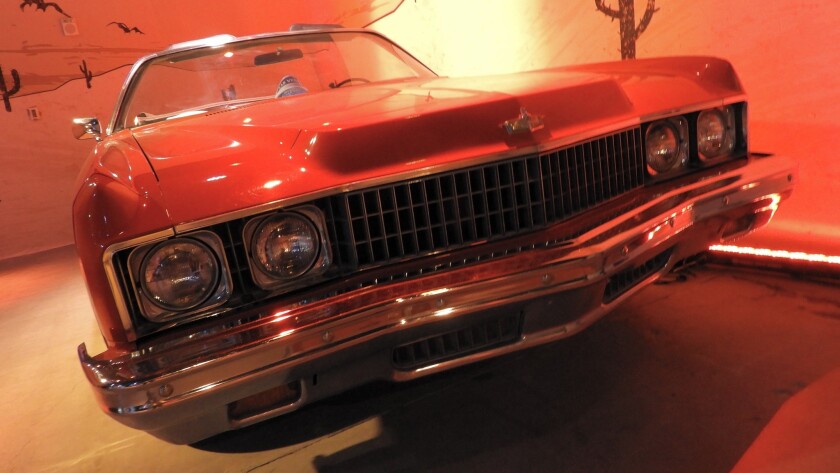 The cell phones come out again around a corner, where writer Hunter S. Thompson's 1973 Chevy Caprice is parked. The convertible is nicknamed the "Red Shark" after the car he referenced in his "Fear and Loathing in Las Vegas." The car also appeared in the movie of the same name.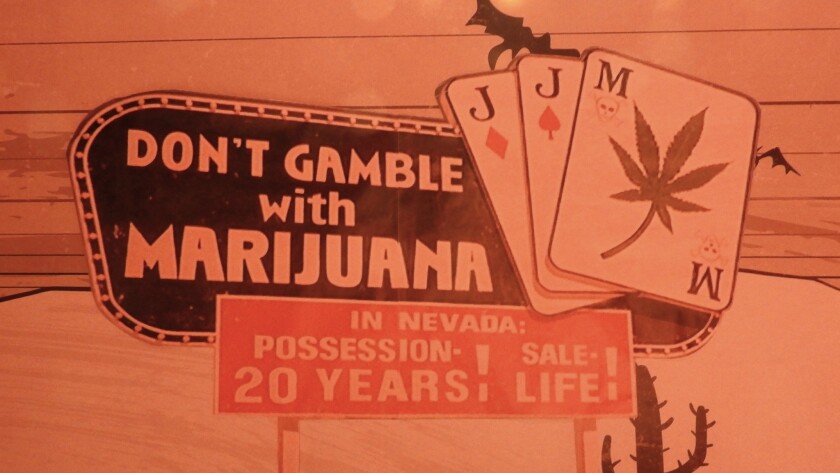 That era's negative attitude toward marijuana is made clear by a billboard that once stood at the California-Nevada state line: "Don't gamble with marijuana," it reads.
It outlines the then-stiff penalties in Nevada: 20 years imprisonment for pot possession and life for selling it.
The world's largest bong, which soars 24 feet toward the ceiling, is a testament to Walker's hopes that people someday will be able to legally take a hit from the fully functional attraction.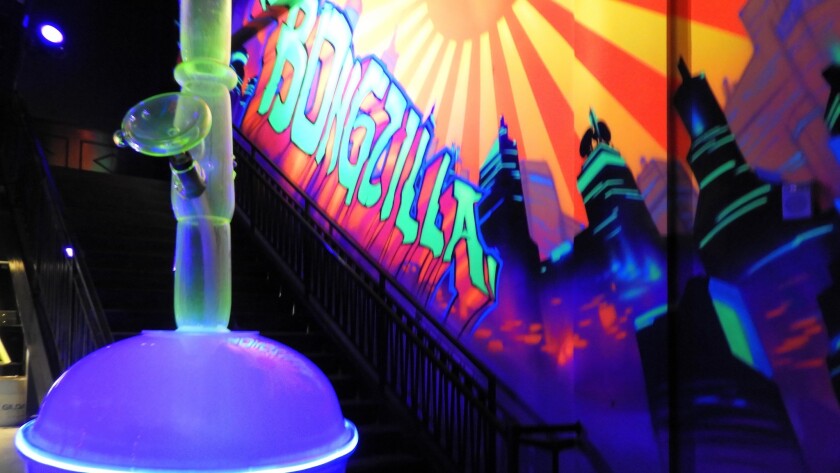 First, though, Walker said he and others need to campaign to get what he called "social consumption" legalized, as it is in his home state of Colorado, where he operated marijuana-themed bus tours.
"We're set up in a way we can be a really good test case," he said of the new museum.
"It's not exclusively for users," he added. "It's part of the mainstreaming of the cannabis industry."
Info: The museum is open 4:20 p.m.-midnight daily. Tickets cost $24.20, or $14.20 with Nevada ID. Guests must be at least 21.
---
Get inspired to get away.
Explore California, the West and beyond with the weekly Escapes newsletter.
You may occasionally receive promotional content from the Los Angeles Times.