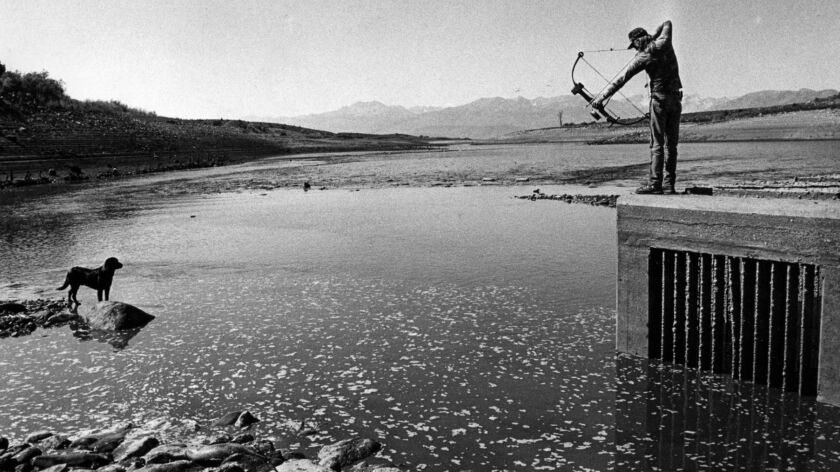 During a 1988 drought, the Bridgeport Reservoir was completely drained. Some of the fish, found in shallow water, were caught with archery equipment.
In the Sept. 3, 1988, Los Angeles Times, writer Pete Thomas reported that, "Because of the lingering drought, the Walker River Irrigation District has been rapidly depleting the Bridgeport Reservoir of its water for agricultural use in Nevada, and Thursday it drained the last of it. The fast-flowing water tore up the stream bed and carried silt from the bottom of the reservoir into the river, leaving the shores of the lake and the East Walker River littered with dead fish."
Thomas reported that Department of Fish and Game personnel and about 30 volunteers rescued "as many fish as possible." But thousands of fish perished.
"It's disgusting," Dick Dahlgren, an area manager for California Trout, said after returning from the drained reservoir. "There are literally thousands of dead fish all over the place. You can see fish gulping air. ... People are out there shooting them with bows and arrows."
This photo by staff photographer Thomas Kelsey appeared in the Sept. 3, 1988, Los Angeles Times.
Bridgeport Reservoir was also drained during the 1976-77 drought.
This post was originally published on April 14, 2014.
---