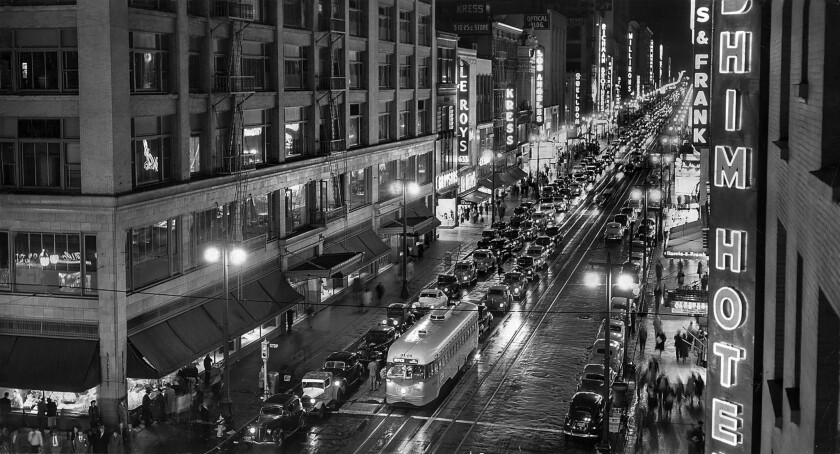 Following a rain shower, staff photographer Jack Carrick took this image of Broadway in downtown Los Angeles. In the next morning's Los Angeles Times, the photo's accompanying headline and caption reported:
A Little Drizzle Puts a Quick Shine on Los Angeles' Broadway
CLEAN AS A WHISTLE – Sparking lights against clean, dark surfaces make a radiant picture of nighttime Los Angeles. This is Broadway, looking north from 7th St.
This post was originally published on Jan. 16, 2015.
---