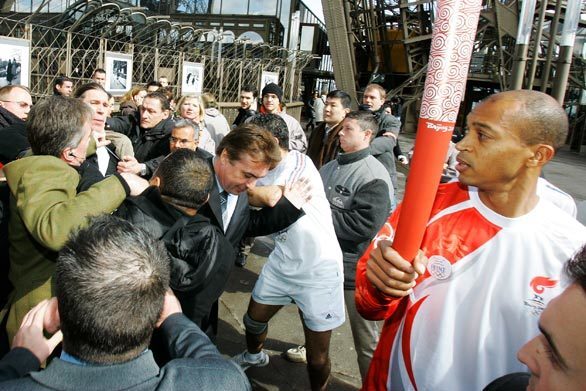 7 Images
Olympic torch protests in Paris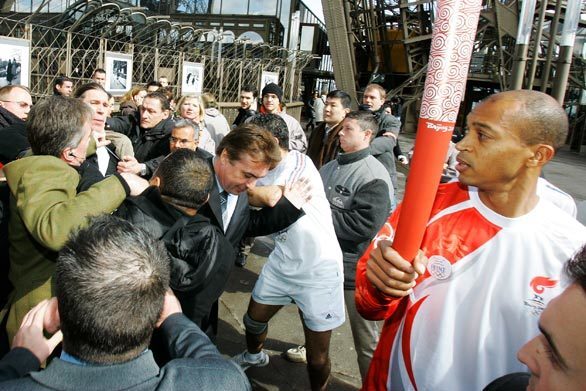 Security officers grab Green Party activist Sylvain Garel, third left at rear, as he tries to approach Olympic torchbearer Stephane Diagana, right, the 1997 400-meter world champion. Because of heavy protests during the Paris torch relay, security officials had to extinguish the torch and carry it aboard a bus at various points.
(Christophe Ena / Associated Press)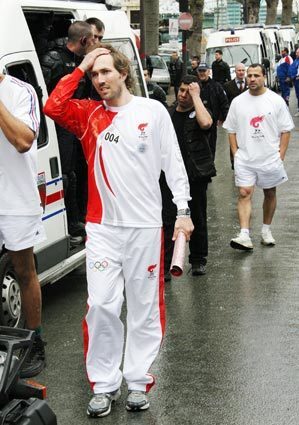 French tennis player Arnaud Di Pasquale, one of about 80 athletes scheduled to participate in the relay, grasps the extinguished Olympic torch before continuing the 17.4-mile route that started at the Eiffel Tower.
(Patrick Kovarik / Associated Press)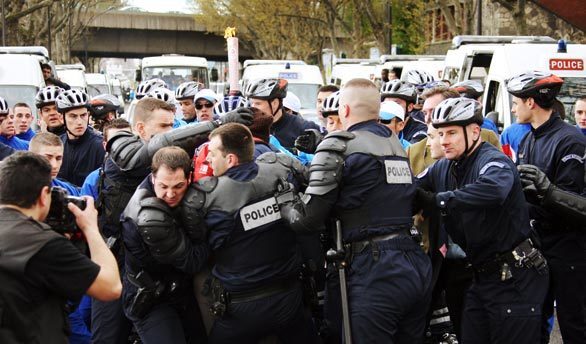 Police tackle a protester during the relay. About 3,000 officers were deployed on motorcycles, in jogging gear and with inline roller skates.
(Patrick Kovarik / Associated Press)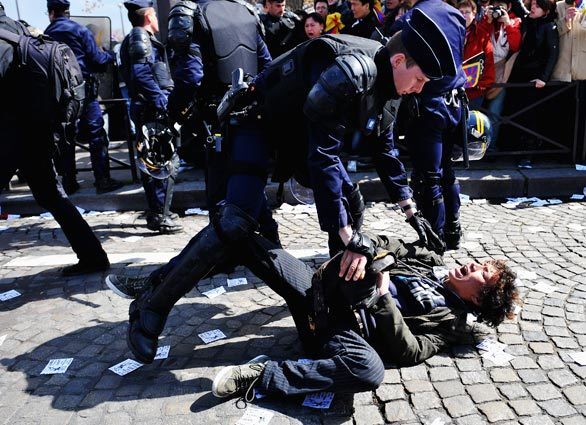 A French officer arrests a Pro-Tibet demonstrator in front of the Eiffel Tower. At least 28 protesters have been taken into custody, according to one report.
(Pascal Le Segretain / Getty Images)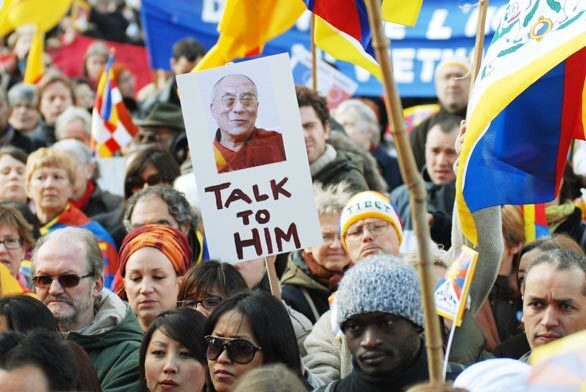 A portrait of the
Dalai Lama
is held aloft at a demonstration at the Trocadero site opposite the Eiffel Tower.
(Bertrand Langlois / AFP / Getty Images)
Thousands of pro-Tibet demonstrators from across Europe gathered at some of Paris' most storied sights and ultimately prompted the cancellation of the final run of the Olympic relay.
(Lucas Dolega / EPA)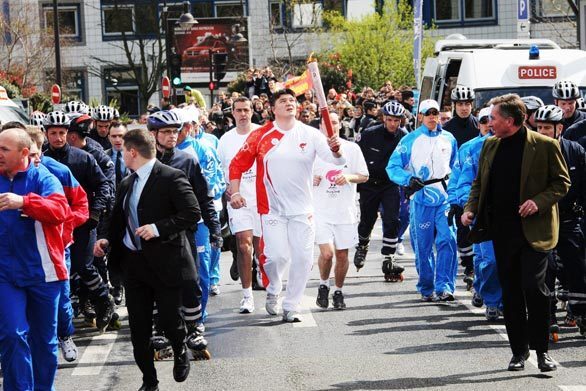 Two-time French judo gold medalist David Douillet carries the Olympic torch amid heavy protests. Though torchbearers were encircled by several hundred officers and boats patrolled the Seine River while a helicopter flew overhead, the wave of demonstrators ultimately proved overwhelming.
(Patrick Kovarik / Associated Press)