International criticism of Venezuela's election plans mount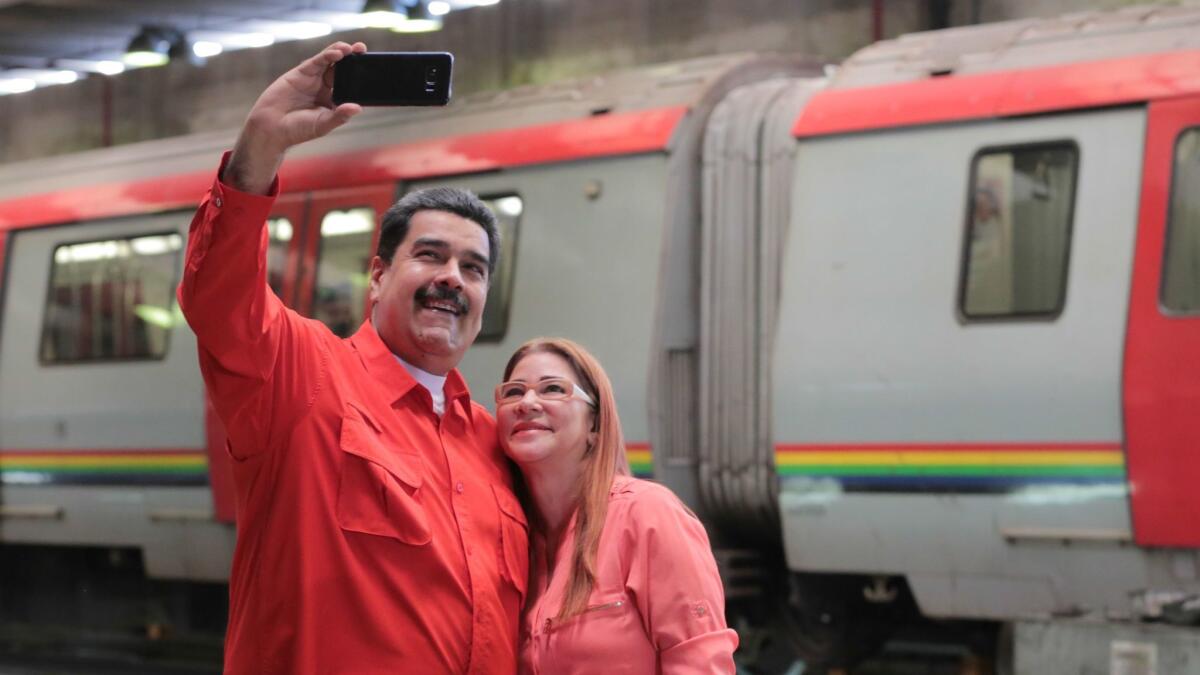 Reporting from Caracas, venezuela —
International pressure has been mounting on Venezuela over the government's decision to push up presidential elections under conditions that opponents say overwhelmingly favor President Nicolas Maduro, who is so far the only candidate.
Spain, a major trading partner with deep roots in Venezuela, became the latest government to break diplomatic ties on Friday, while French President Emmanuel Macron said that he's open to additional European Union sanctions against what he called an "unacceptable authoritarian shift" by Maduro.
The pro-government national constituent assembly this week called for an election to be held by the end of April but set no date.
Maduro immediately announced that he wants to run as the ruling socialist party candidate, pressing for the vote to happen at the earliest possible opportunity. Typically elections are held toward the end of the year to avoid a long transition when the new six-year presidential term begins in January 2019.
Foreign governments were quick to condemn the move, saying it undercuts foundering negotiations between the government and opposition that have yet to strike an accord. A major demand by the opposition in the talks is that the elections have international observers to ensure there is no cheating.
Further stoking concerns that the vote will be rigged, the government-stacked Supreme Court on Thursday night barred the main opposition alliance from being on the ticket, meaning whichever candidate runs against Maduro will have to do so under a less-recognized party banner.
Although polls say Venezuelans overwhelmingly blame Maduro for widespread food shortages and triple-digit inflation that has obliterated wages, the opposition has been rudderless since several prominent politicians were barred from office or forced into exile following a protest movement last year seeking the president's removal led to deadly violence.
U.S. State Department spokeswoman Heather Nauert said this week that the United States won't recognize the results of Venezuela's "snap" presidential election if it is held, saying the vote would be "neither free nor fair."
Argentina, Brazil and Mexico were among a coalition of 14 mostly conservative Latin American governments that also issued a harshly worded statement saying the early vote violates democratic principles and international standards.
"If the elections are carried out without these guarantees, Colombia will not recognize them," Colombian President Juan Manuel Santos said from Davos, Switzerland.
The chorus of condemnation doesn't appear to be worrying Maduro, who showed up dancing on stage at a rally Friday to support his candidacy. Government supporters say the opposition doesn't have enough popular support to defeat Maduro at the ballot box, leaving its only option to be rallying international allies to force him from office.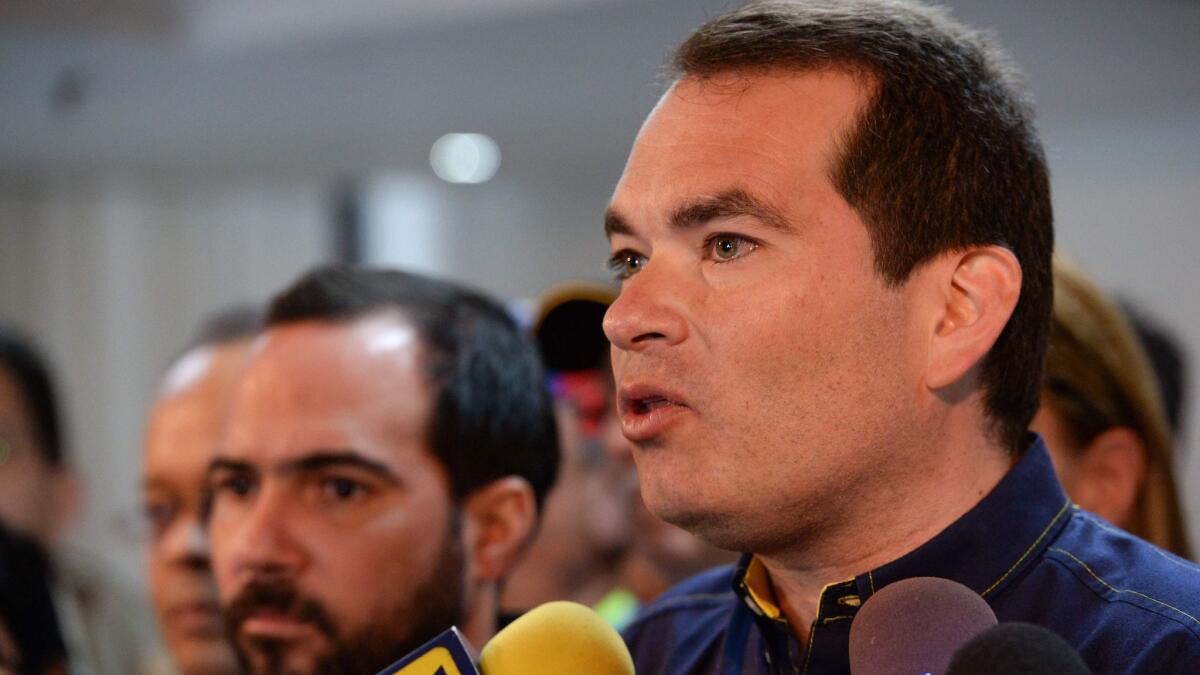 It was the EU's move on Monday imposing economic and travel sanctions on seven senior Venezuelan officials that sparked the tit-for-tat flare-up with the Spanish government.
The EU accused seven Venezuelan officials of human rights abuses or breaching the rule of law, and it adopted sanctions "as the political, social and economic situation in Venezuela continues to deteriorate."
Maduro singled out Spain, one of the 28 EU nations levying sanctions, recalling Venezuela's ambassador to Spain in protest and accusing the former colonial power of being a tool for the U.S. imperialists trying to meddle in its affairs. The Spanish government retaliated Friday by expelling Venezuela's ambassador.
In Paris, Macron expressed solidarity with Spain and promised more action to punish Maduro.
"I hope that other countries which share our values and our attachment to human rights, and obviously have much closer economic links, can also introduce effective sanctions," he said while standing alongside Argentine President Mauricio Macri.
Venezuela's government reacted Saturday by calling Macron's statement "a hostile and unfriendly act by the leader of a nation with which Venezuela has cultivated historic and fraternal ties" and accused Macron of trying to become "a faithful copy" of the U.S. government.
Venezuela one month ago also expelled top diplomats from Canada and Brazil on similar grounds.
It remains unclear whether negotiations will resume, potentially quelling Venezuela internal political and economic crisis marked by hyperinflation and shortages of food and medicine. President Danilo Medina of the Dominican Republic, which has hosted the talks, announced they would resume on Sunday.
But one of the negotiators, leading opposition lawmaker Luis Florido, said he won't attend for now.
"President Medina, we sincerely value all your efforts, but if the government is not willing to move forward and does not send signals of wanting to give electoral guarantees ... it will not be possible to go to your country."
Sign up for Essential California for news, features and recommendations from the L.A. Times and beyond in your inbox six days a week.
You may occasionally receive promotional content from the Los Angeles Times.