Central Park Five film sparks call to boycott ex-prosecutor Linda Fairstein's books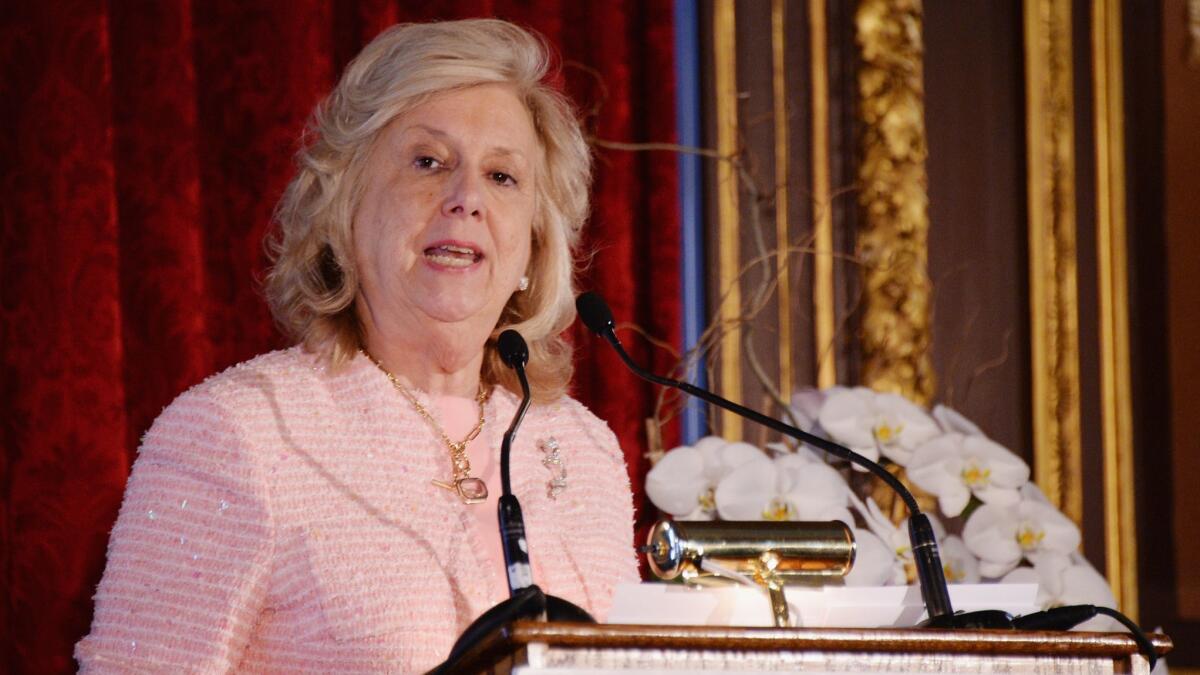 Critics of former New York City prosecutor Linda Fairstein are calling for a boycott of the attorney's mystery novels after a new Netflix drama series reignited controversy about her prosecution of the Central Park Five in 1990.
CNN reports that a petition to urge booksellers and Fairstein's publishers to drop her books has gained traction on the website Change.org.
"Linda Fairstein led a witch hunt against five teenage boys even though the physical evidence didn't support her theory she raged on with one goal in mind & that was to get a conviction at any expense even the lives of teenage boys," reads the petition, written by Ryan Swink. "I am starting a petition to ask ALL retailers & book publishers to stop selling Linda Fairstein books or any product that has ties to her."
Fairstein was the head of the sex crimes unit of the Manhattan district attorney's office, and led the prosecution of five New York teenagers who were charged with the brutal rape and beating of Trisha Meili, a woman who was attacked while jogging in Central Park. Four of the arrested teens were African American and one was Latino.
Four of the five youths confessed to the crime, but retracted their confessions shortly thereafter, saying they were coerced. All five were found guilty but their convictions were vacated in 2002 after an imprisoned rapist and murderer admitted he was the one who attacked Meili.
Writer Linda Fairstein's past as a prosecutor overseeing the Central Park Five case causes award controversy »
The case has always been controversial, but it returned to the headlines recently after the debut of "When They See Us," a miniseries based on the trial written and directed by Ava DuVernay and featuring actress Felicity Huffman as Fairstein.
After the trial, Fairstein became a novelist, writing over 20 crime novels, most of which feature the character Alexandra Cooper, a New York prosecutor.
While "When They See Us" has returned the case to the national spotlight, Fairstein has been criticized for years by supporters of the Central Park Five who maintain that the prosecutor ignored the lack of any physical evidence tying the teenagers to the assault, and relied on false and coerced confessions to prosecute the youths.
In November, the Mystery Writers of America announced it was withdrawing its planned Grand Master award for Fairstein, following criticism from authors like Attica Locke, the mystery novelist, who objected to the honor on Twitter.
"I am begging you to reconsider having Linda Fairstein serve as a Grand Master in next year's awards ceremony. She is almost singlehandedly responsible for the wrongful incarceration of the Central Park Five," Locke wrote. "Just because she has a flourishing publishing career does not mean we should ignore her past — or her continued unwillingness to accept responsibility for ruining five innocent men's lives."
Supporters of the boycott of Fairstein's books took to Twitter to voice their opinions of the ex-prosecutor, using the hashtag #CancelLindaFairstein:
Get the latest news, events and more from the Los Angeles Times Book Club, and help us get L.A. reading and talking.
You may occasionally receive promotional content from the Los Angeles Times.