Rock Hall nominee Tupac Shakur popularized a sound — and became a myth
The Rock and Roll Hall of Fame has announced its nominees for 2017.
When it was announced Tuesday that rapper Tupac Shakur was among the 19 acts nominated for induction into the Rock and Roll Hall of Fame, there was little argument among rap fans that the voting committee had made the right choice.
Shakur, who was killed two decades ago in a drive-by shooting on the Las Vegas Strip, is still regarded as one of the most influential and prolific rappers in hip-hop history.
A study in contradictions, Shakur helped popularize a raw form of hip-hop known as gangsta rap while adding poetic insight and sensitivity to a new sub-genre that often lacked such depth.
His lore among millennials was never more apparent than at the 2012 Coachella Valley Music and Arts Festival, when a projected image of the late rapper appeared onstage with Dr. Dre and Snoop Dogg. The audience cheered in reverence.
The death of rapper-actor Tupac Shakur, shown in 1995, is still considered a mystery and a tragic milestone in music.
(Perry C. Riddle / Los Angeles Times)
Tupac Shakur, August 1993, photo by Danny Clinch (American, born 1964) Courtesy of Danny Clinch
(Danny Clinch / Annenberg Space for Photography)
Tupac Shakur in 1994.
(Ron Galella / WireImage)
Snoop Dogg and Tupac Shakur at the 1996 MTV Music Awards.
(Manny Hernandez / Getty Images)
Tupac Shakur arrives at New York's Radio City Music Hall for the 13th MTV Video Music Awards on Sept. 4, 1996, just days before his death.
(Todd Plitt / Associated Press)
Rapper Tupac Shakur, left, and Death Row Records' Marion "Suge" Knight attend a voter registration event in South Central Los Angeles in August 1996.
(Frank Wiese / Associated Press)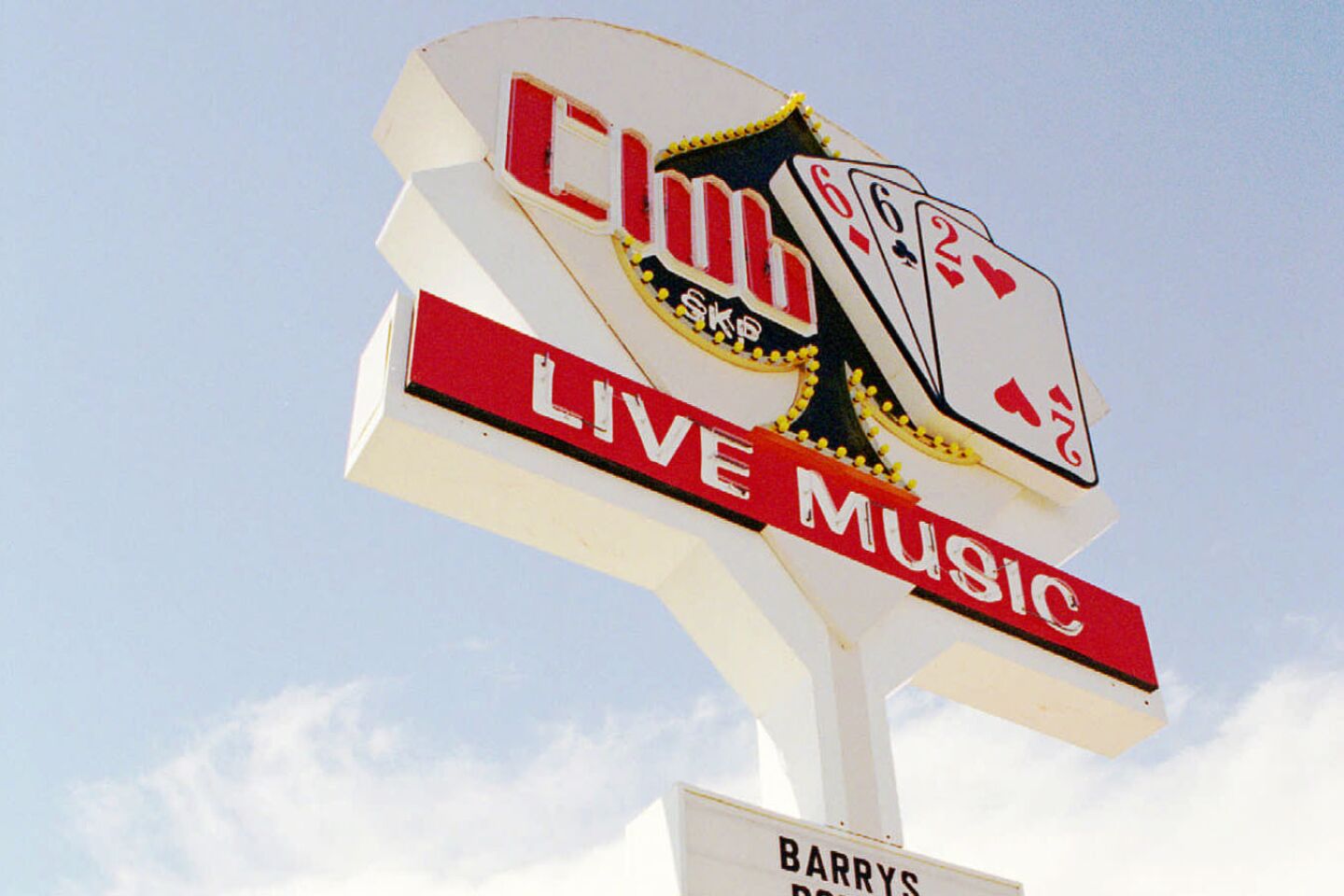 Club 662, a nightclub located in Las Vegas, is reportedly where Tupac Shakur and Death Row Records Chairman Marion "Suge" Knight were heading when Shakur was shot Sept. 7, 1996.
(Lennox McLendon / Associated Press)
Snoop Dogg performs with a projection of Tupac near the end of his set with Dr. Dre, closing the third and final day of Week 2 of the 2012 Coachella Valley Music and Arts Festival.
(Jay L. Clendenin / Los Angeles Times)
His place in the Rock Hall is ultimately up to a voting body of 700-plus music professionals. The outcome of that vote will be announced in December, and the induction ceremony will take place in April. Other nominees include L.A.'s own Jane's Addiction, as well as Pearl Jam, Journey, Depeche Mode, Joan Baez and Janet Jackson.
Few, if any, have developed a myth on par with that of Shakur.
Shakur became symbolic of an era in rap when East Coast and West Coast weren't descriptors of where you were from but proclamations of who you were, what you stood for and where your alliances — no matter how deadly — were rooted.
The announcement by the Rock and Roll Hall of Fame turns the focus squarely back on Shakur's music. It also comes at a moment when West Coast rap is getting its due after years of being obscured by the East Coast in conversations about the artistic evolution of hip-hop.
This year, Compton gangsta rap pioneers N.W.A were inducted into the Hall of Fame, making them the first West Coast rap act to achieve such status. It came on the heels of a critically acclaimed biopic, "Straight Outta Compton," and the rise of a new generation of Los Angeles artists, led by Kendrick Lamar, who considers N.W.A and Shakur a critical piece of his musical linage.
But before N.W.A joined the Hall of Fame, it was the hip-hop luminaries from New York — Run-D.M.C., Grandmaster Flash and the Furious Five, Public Enemy, the Beastie Boys — that made it into an institution dominated by rock greats such as the Beatles, the Rolling Stones, Bruce Springsteen and the Beach Boys.
Shakur, arguably, is now rap's equivalent to those giants.
Though just 25 at the time of his 1996 death, Shakur had already released four albums. His last nonposthumous release, "All Eyez on Me," still ranks as one of the highest-selling rap albums of all time.
Shakur stood out from the pack: He was prolific, charismatic and able to deftly walk the line between gangster braggadocios and thoughtful, perceptive lyricism.
His dramatic and machismo tales of multiple women and gun-toting violence were often offset by social commentary on racism, poverty and street life, and a deep sentimental streak attached to his childhood, his mother and even the hip-hop artists that came before him.
Shakur rose to fame in the first half of the '90s, ushering in a golden era of hip-hop alongside contemporaries Biggie Smalls and Sean "Puff Daddy" Combs, and slightly more established artists like Dr. Dre (who came from N.W.A) and Snoop Dogg.
But it was also an era that ushered in a bi-coastal rivalry. Artists on both coasts taunted one another in their music, harmless posturing that eventually evolved into personal beefs, then threats and finally, deaths.
And like the artists, record labels were part of that senseless war. Death Row was the West Coast label run by Marion "Suge" Knight (now in jail awaiting trial on charges stemming from a fatal hit-and-run near the set of the N.W.A biopic "Straight Outta Compton"). Bad Boy Records was the New York label run by Combs.
Bad Boy rapper Biggie Smalls (a.k.a. Christopher Wallace) was killed in a drive-by shooting in Los Angeles less than a year after Shakur's similar slaying, and the still-unsolved homicide was widely thought to be part of the East Coast-West Coast feud.
Tupac Shakur.
(Sharon M. Beard / Associated Press)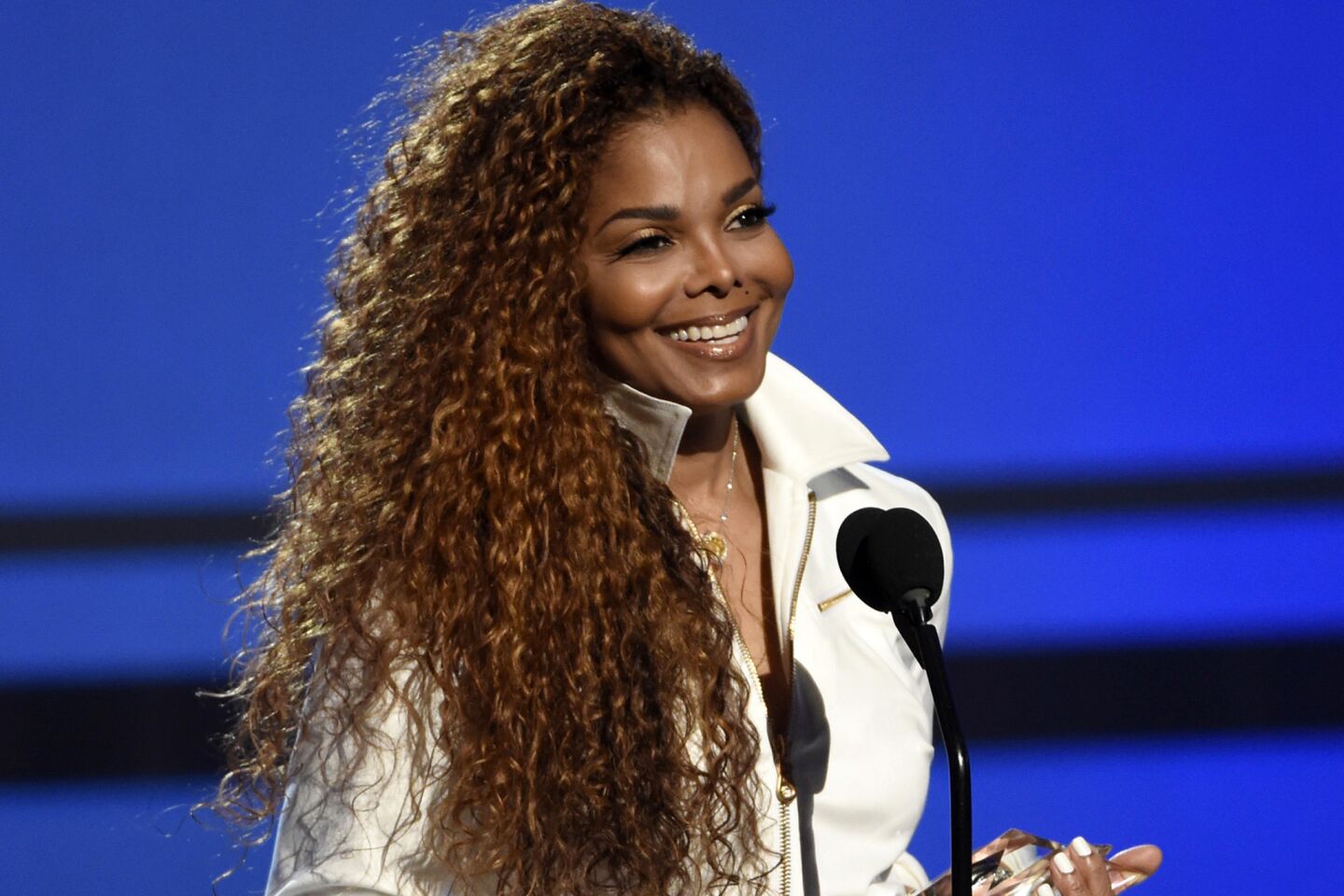 Janet Jackson.
(Chris Pizzello / Associated Press)
Eddie Vedder of Pearl Jam.
(Greg Allen/Invision/Associated Press)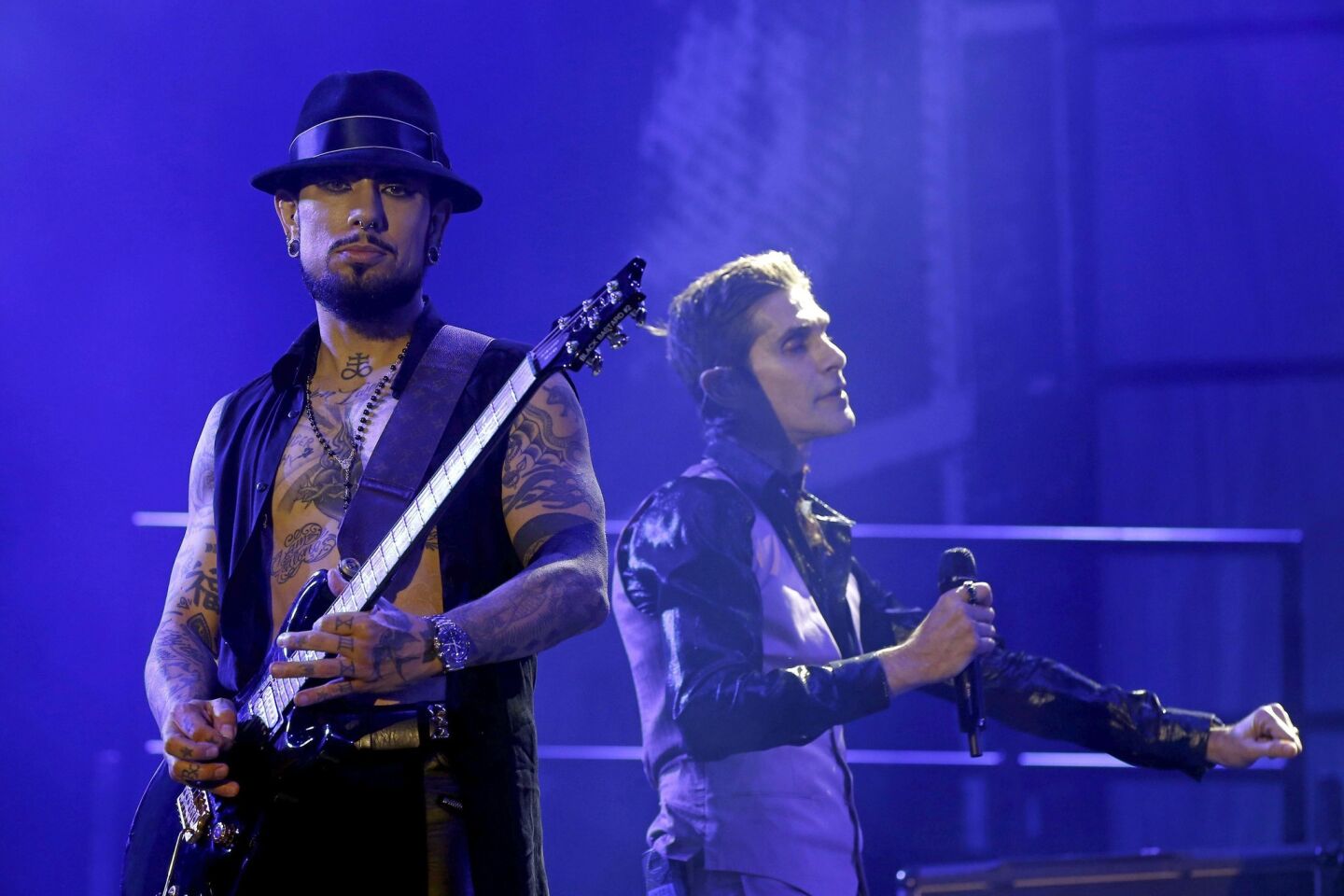 Dave Navarro, left, and Perry Farrell of Jane's Addiction.
(Kiko Huesca / EPA)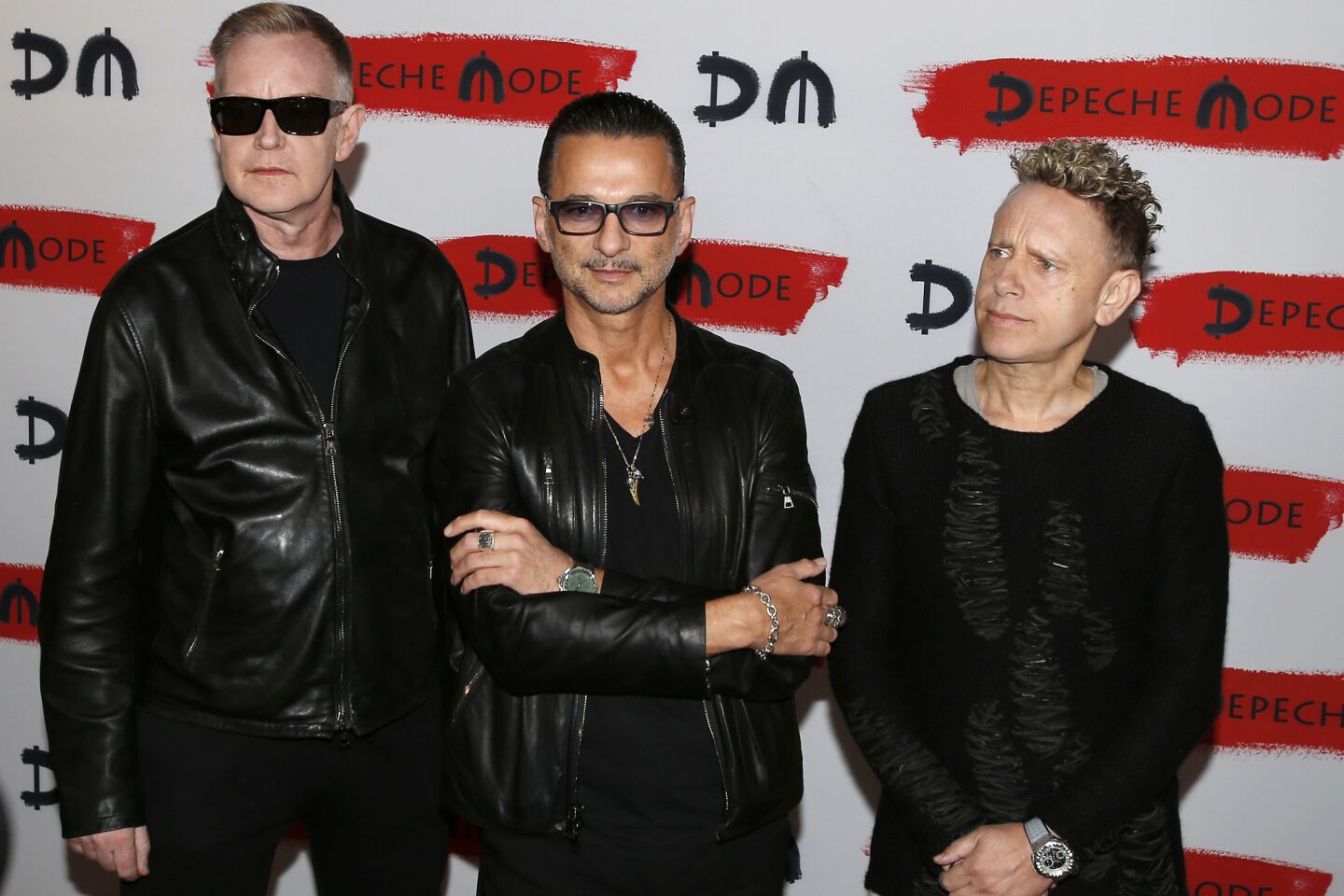 Andrew Fletcher, left, Dave Gahan and Martin Gore of Depeche Mode.
(Antonio Calanni / Associated Press)
J. Geils Band.
(Michael Ochs Archives / Getty Images)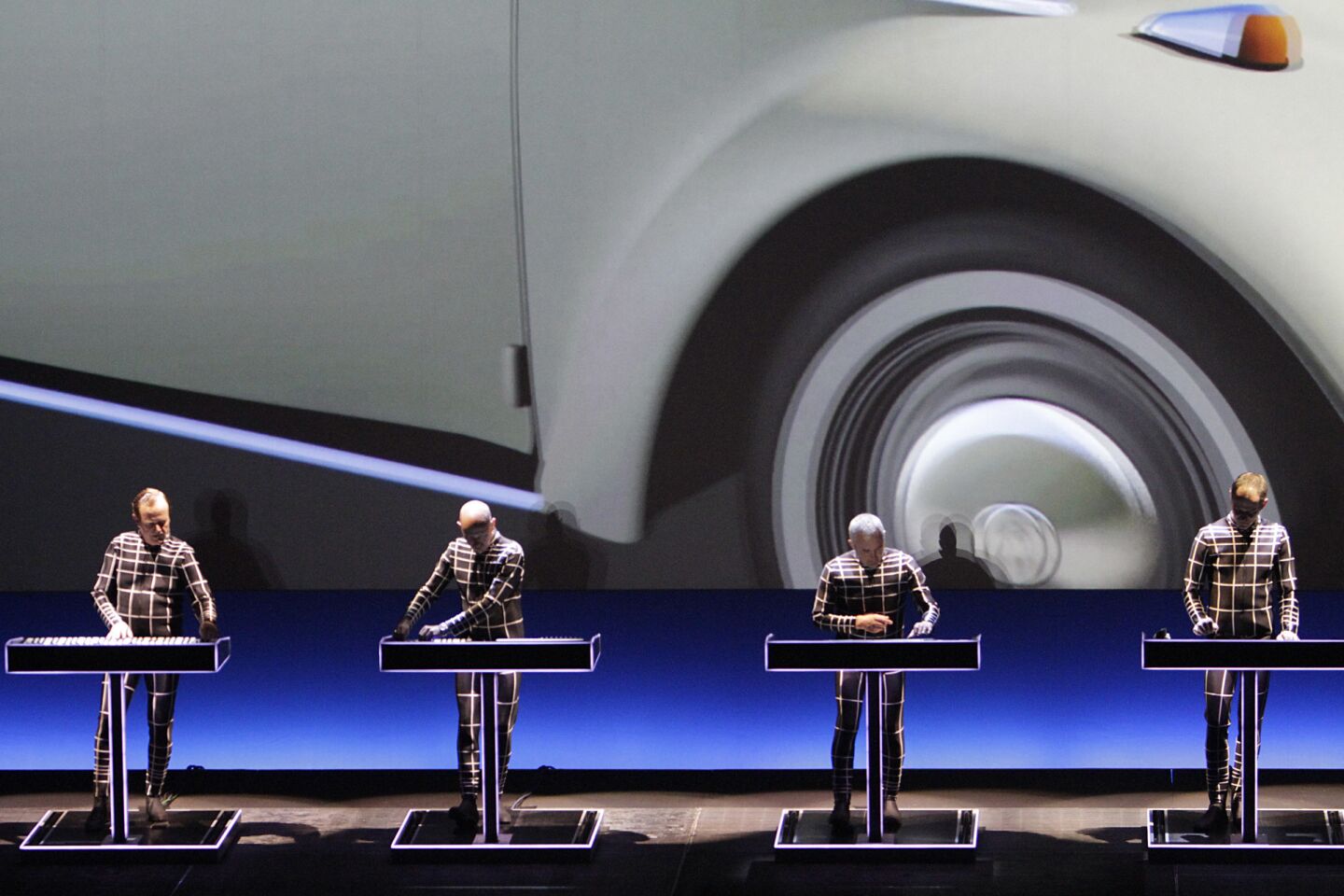 Kraftwerk.
(Lawrence K. Ho / Los Angeles Times)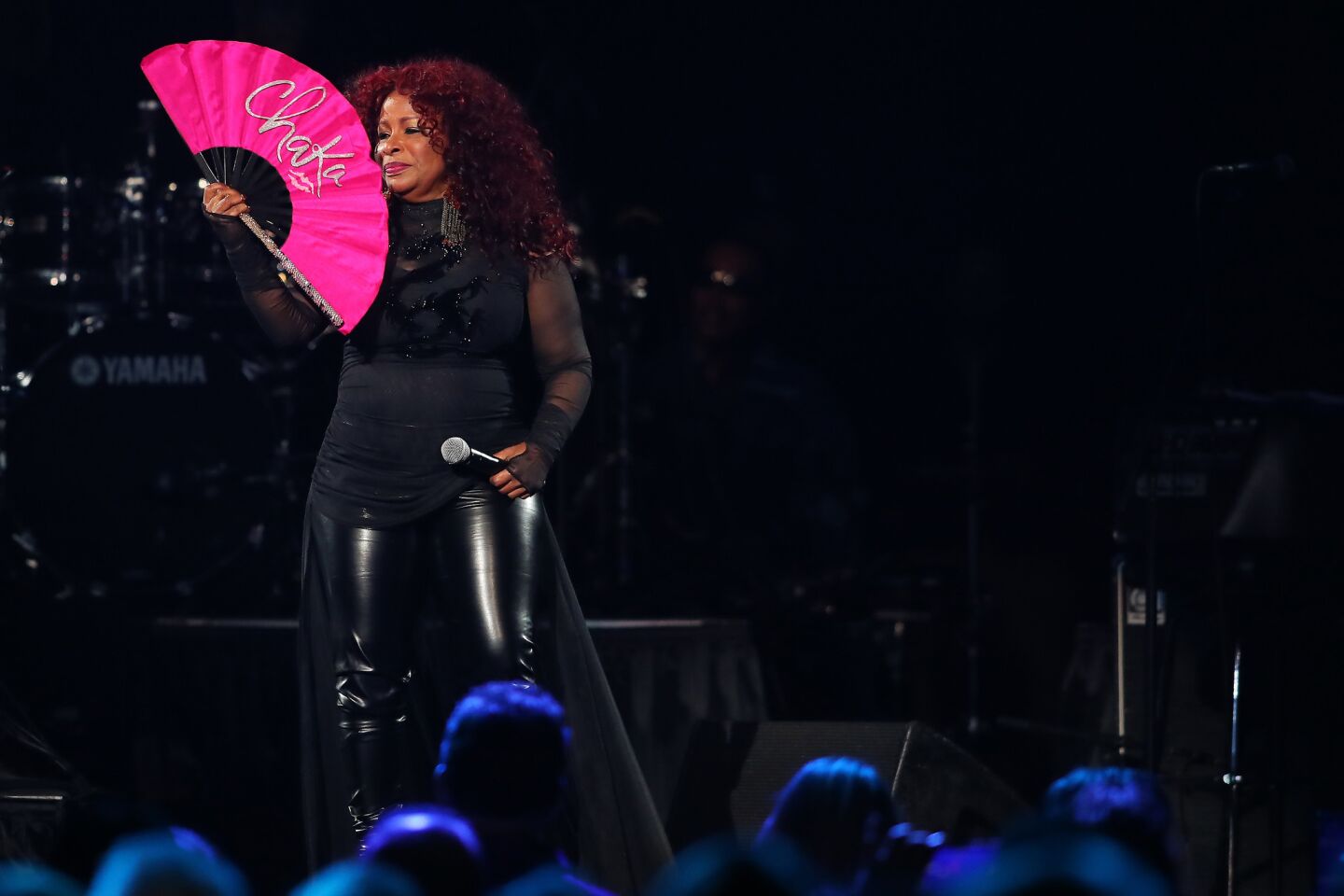 Chaka Khan.
(Adam Bettcher / Getty Images)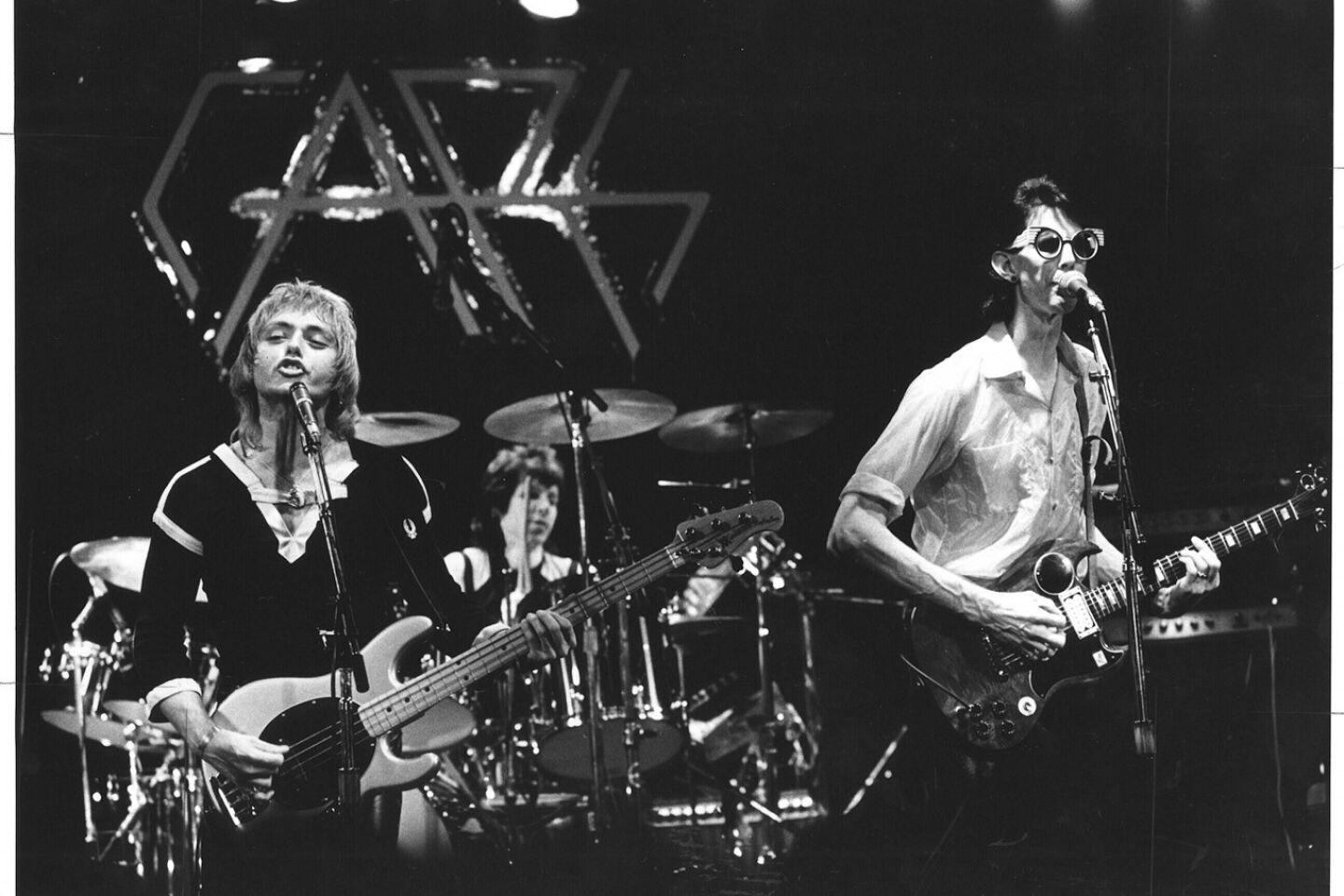 The Cars, in 1978.
(Tony Barnard / Los Angeles Times)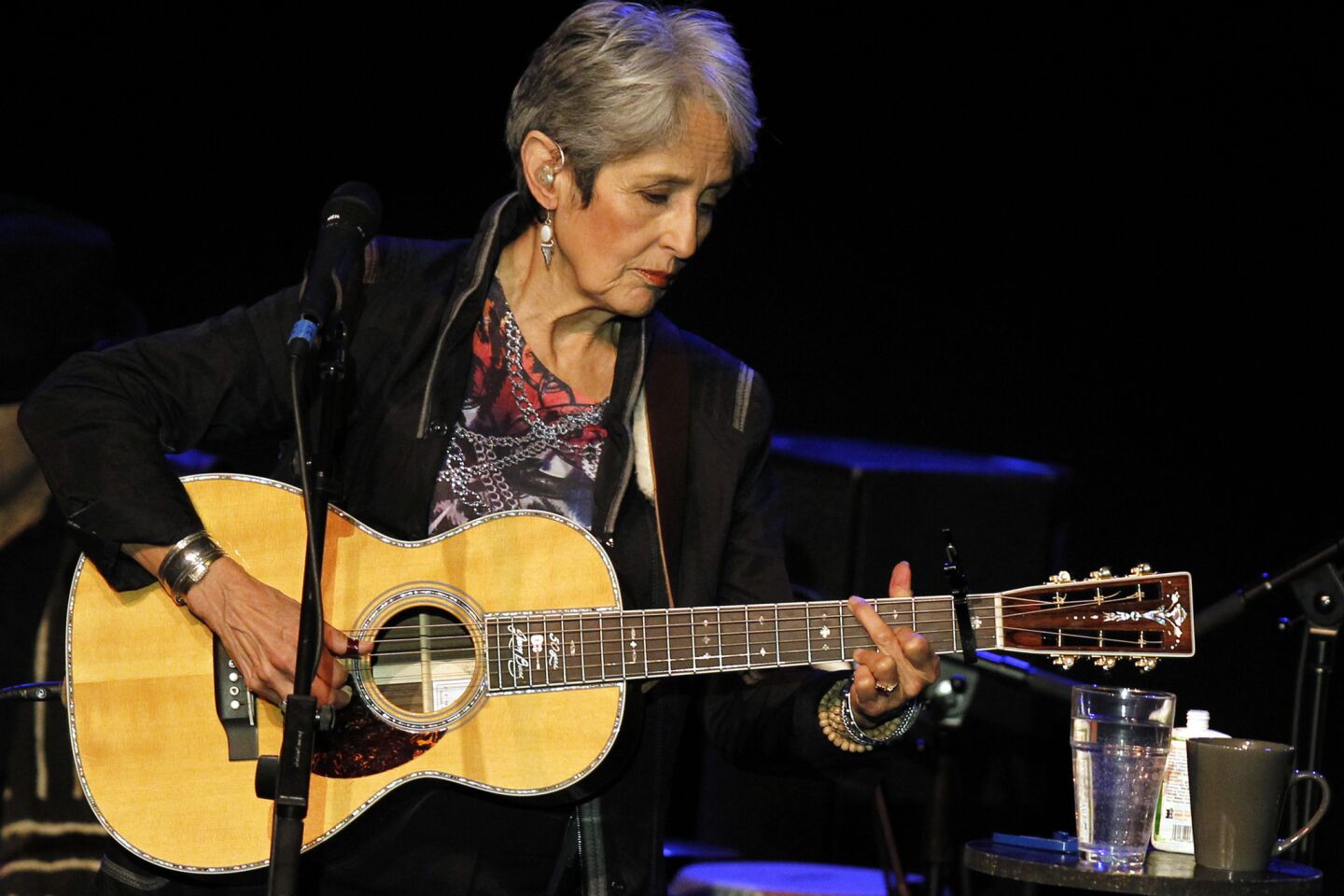 Joan Baez.
(I. Lopez / Associated Press)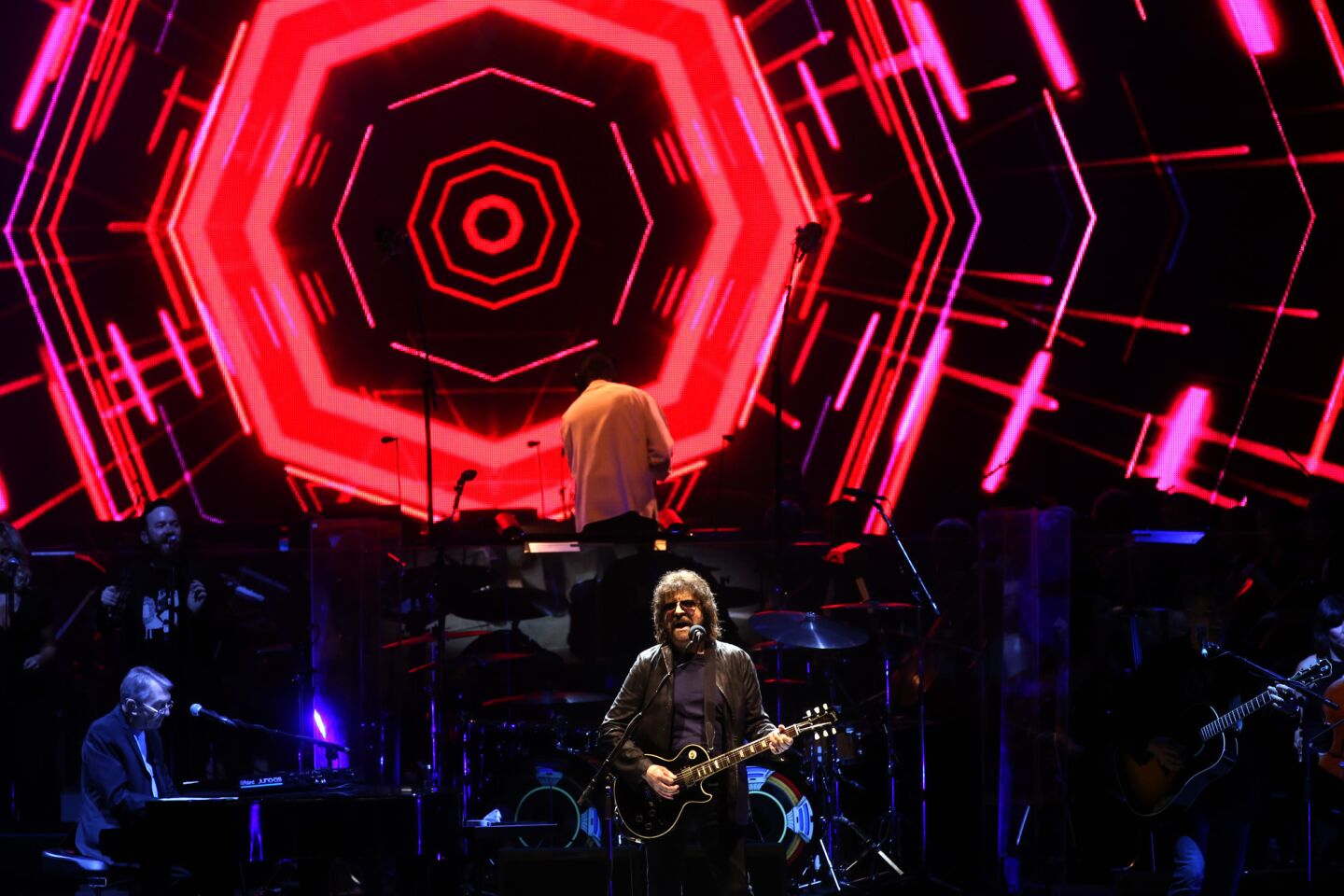 Electric Light Orchestra.
(Genaro Molina / Los Angeles Times)
Shakur was born in Harlem, N.Y., and was drawn early to the arts — he acted at a young age — before relocating to the Oakland area. It was there he linked with Digital Underground and began making inroads into hip-hop.
Shakur's 1991 debut album, "2Pacalypse Now," was not a commercial success, but those in the rap world recognized raw talent, and it marked the beginning of Shakur's unparalleled trajectory. By the time of his death, he was the country's most recognizable, and perhaps successful, rapper.
He was also rap's greatest paradox.Though he rapped about his love and respect for his mother and the plight of kids growing up in the ghetto, he was convicted in a sexual abuse case (for which he served time in prison) and had a history of violence, some of it while partnered up with Knight's Death Row label.
But gangsta or not, his mere association with hip-hop will surely ignite the perennial argument — does rap belong in Rock and Roll Hall of Fame?
Earlier this year, inductee Gene Simmons of KISS complained to Rolling Stone that rap had no place in the Hall of Fame. He was reacting to the nomination of N.W.A.
N.W.A's Ice Cube addressed Simmons from the stage of the induction ceremony: "You … right we rock and roll," he said. "… Rock and roll is not conforming to the people who came before you, but creating your own path in music and in life."
Shakur may have an easier road simply because of his wider appeal than N.W.A. While they pioneered the genre of gangsta rap, he popularized it.
MORE:
Kevin Durant shows off his new Tupac tattoo
Here come the robots: It's still fun to compute with Kraftwerk in its Hollywood Bowl debut
Chuck Berry, 90, will release his first new album in four decades, 'Chuck'
Get our L.A. Goes Out newsletter, with the week's best events, to help you explore and experience our city.
You may occasionally receive promotional content from the Los Angeles Times.