Q&A: Laverne Cox takes a starring role in Beyoncé's new Ivy Park campaign
Laverne Cox, the trailblazing transgender rights activist and Daytime Creative Arts Emmy Award winner (she's also a 2017 Primetime Emmy nominee for guest actress in a drama series for her role on "Orange Is the New Black"), settled into a sofa in a suite at the Sunset Marquis Hotel in West Hollywood last month to talk about her latest project, which involves Beyoncé.
Cox is one of four faces of the fall campaign for Beyoncé's Ivy Park line of activewear, shoes, accessories and outerwear, along with 64-year-old L.A.-based dancer Karen McDonald, 22-year-old model Ralph Souffrant and 27-year-old model Grace Bol. A new 150-piece collection, ranging from $14 to $410, drops at Nordstrom, Topshop and other retailers on Wednesday.
"You can go a little 'incog-Negro' with this hoodie," said Cox, laughing as she pulled up the oversized hood on a gray Ivy Park logo sweatshirt. "It's so chic and cozy. I would live in this. Today for the [photo] shoot, we're styling the looks up, so people understand that you can do a high-low thing. It's not just for the gym."
Here's an excerpt from our conversation.
---
How would you describe your style aesthetic?
I'd like to think I'm chic, smart and sexy. And sometimes I add a little bit of edge to push the envelope. The reality about this business is that I do think about how I look. I remind myself that part of why I'm here probably has to do with how I look, but I'd like to believe that it's also about my talent and my intelligence. And those are the things, God willing, that won't fade with age or weight. Brené Brown is a shame researcher whose work I really live for, and she says the No. 1 shame trigger in women and girls is appearance and body image. She says, 'No, we haven't come a long way, baby.' The message women get is, 'Do it all, do it better and look smokin' hot while you do it.' And that message is 'Oooo!' Certainly there are women who are doing that, but there are a lot of days I can't keep up. It takes a team.
The campaign is diverse in terms of age. But do you feel ageism pressure in Hollywood?
Yes. All that's really real for me, being an actress, with my career just getting going. I don't confirm or deny an age. There are about three different ages listed for me on the Internet. I'm just happy that I'm alive and that I've made it this far because it's certainly not guaranteed. And I think I look OK, relatively speaking. But we live in an ageist culture. Women in my business are often sort of aged out. I was rewatching the FX series "Feud: Bette and Joan" with Jessica Lange and Susan Sarandon, and I'm so inspired by actresses of that caliber who are at the top of their game. I worked with Lily Tomlin a few years ago. I've met Jane Fonda, and Cicely Tyson is 92 years old and nominated for an Emmy in the same category I'm nominated in. These women are incredible and, luckily, there are parts for them where they're shining at every age.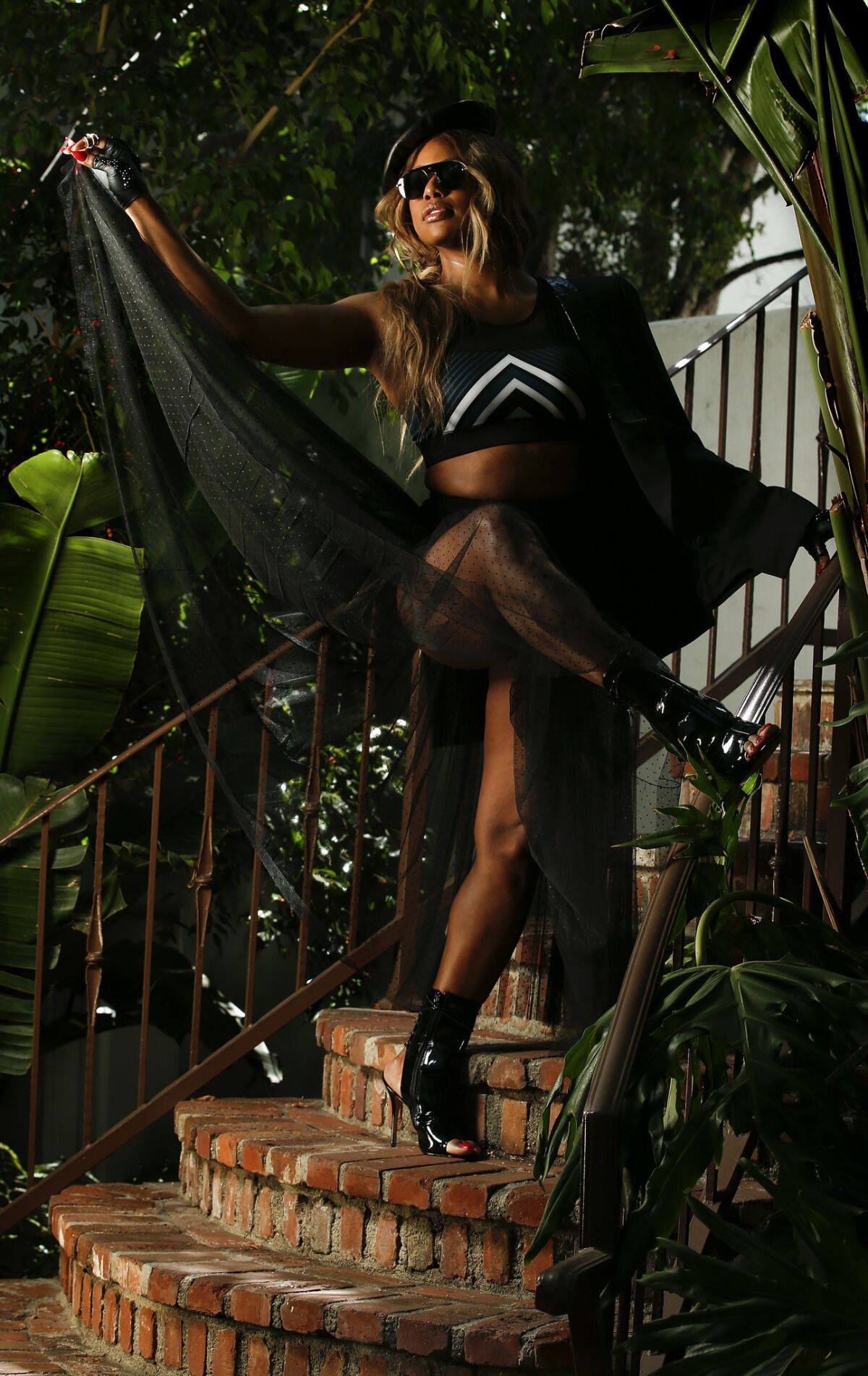 How did you connect with Ivy Park?
They reached out to me. I don't know whose idea it was, but I'm assuming that everything comes from Beyoncé. She sent me beautiful orchids last year after my "Lip Sync Battle" performance of "Lose My Breath" by Destiny's Child. And I've spoken at length about how we met at the Grammys [in February]. It was magical. She said, 'You're really beautiful.' Beyoncé is one of the most beautiful women in the world, so to have her tell you that is … . Well, I'm just happy to be part of this campaign that celebrates how our strength and beauty is really found in our uniqueness and our individuality. My life changed when I stopped thinking about the things that made me different as something that would hold me back and started thinking of them as the things that would be my salvation.
Beyoncé talks about the "park" in Ivy Park referencing park runs with her dad and also it being a state of mind to overcome life's challenges. Where do you find your "park"?
The park for me, lately, has been me as the little girl who danced around everywhere and was made fun of. I always had music in my head. During PE free play, I'd be off in the corner dancing. I had dreams and I wanted to do exactly what I'm doing now. So I think about that little girl who just wanted to dance, no matter what, and who wanted to be free. It's hard. And there's pressure. But my little girl wants to dance and perform. I choreographed a dance number and taught it to the dancers at the Laverne Cox Gala at the Just for Laughs festival in Montreal a few weeks ago. And I went to a krump cardio class recently that was so much fun.
Do you want to talk about how the brand tagline, "Strong Beyond Measure," resonates in terms of what's going on in the country lately?
I try to be loving and diplomatic and empathetic and see the other side, but I can't do any of that right now. I'm done. It's not about being divisive. I think an impeachment needs to happen and the whole administration needs to go, to be honest. That's where I am. But since our Congress doesn't have the political will to do what needs to be done, based on the evidence that keeps coming in, it's a fight every day. I try to draw strength from my black ancestors, my LGBT ancestors, my women ancestors, who lived in real oppression. We had 100 years of Jim Crow and over 400 years of slavery in this country. So black folks created blues music, which is the foundation of rock 'n' roll and comes from a spiritual [place] … . They found ways to resist and have culture and love each other, even in trauma. So looking at that history, I think we're going to be OK. It's been worse than it is now. I have an active gratitude practice, which is really crucial for me.
How did you rise above the childhood bullying?
It is very much about that park. What is that thing that gets you out of bed? It's about the dream in action. Woo, that was good! I just came up with that. But I truly believe it. There's so much evidence in my life that the truth is in connecting to your purpose. The universe conspires … . I really believe that, for whatever reason, God has chosen me for something. [Crying.] There are so many good things in my life now. I mean, I'm working with Beyoncé!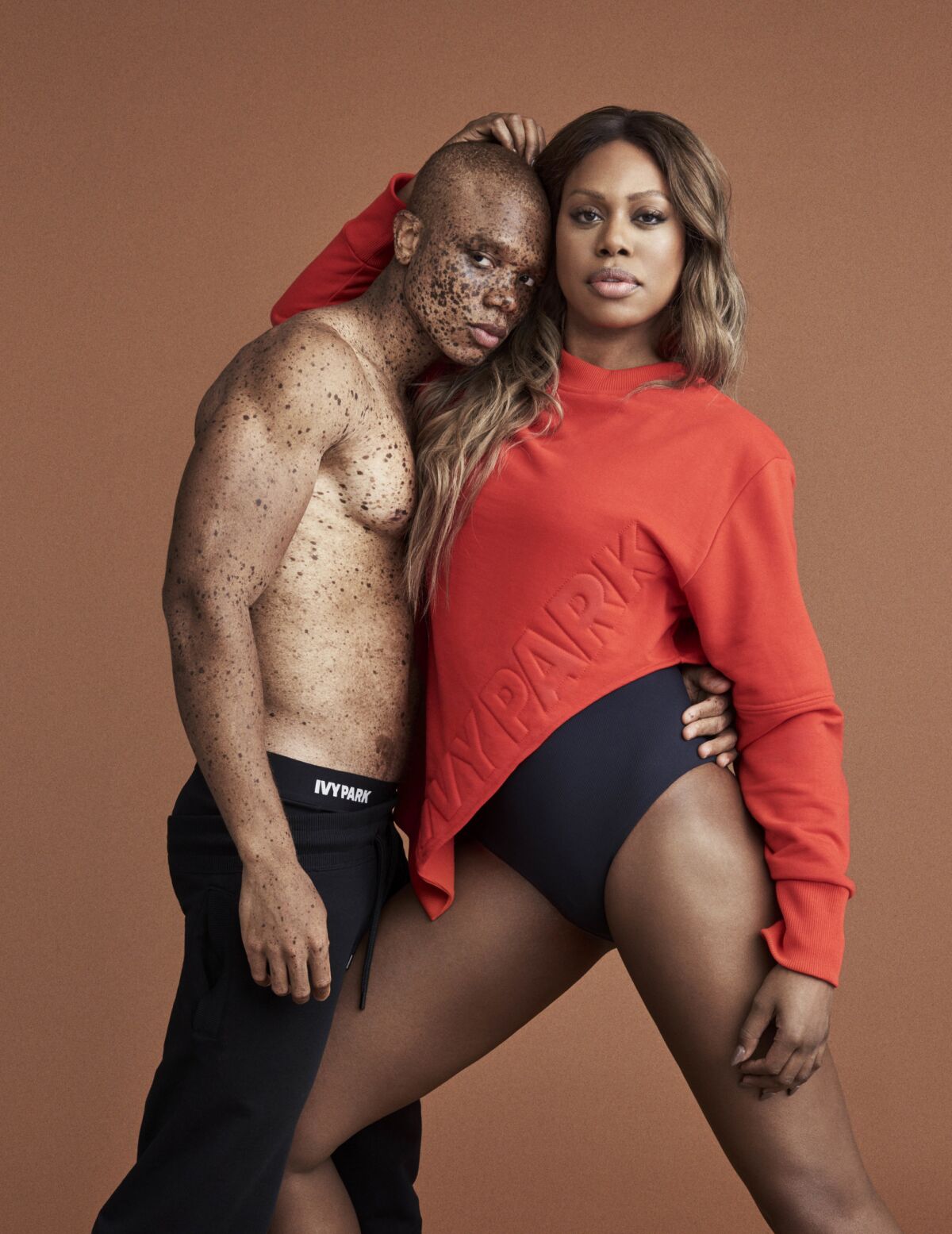 Fashion Videos
For fashion news, follow us at @latimesimage on Twitter.
ALSO
Get in 'Formation' for Beyoncé's new Ivy Park clothing line
Beyoncé releases fall 2016 campaign for her activewear line Ivy Park
These new fitness fashion looks work at the gym -- and on Instagram
---