Using yoga to heal after the devastating loss of a child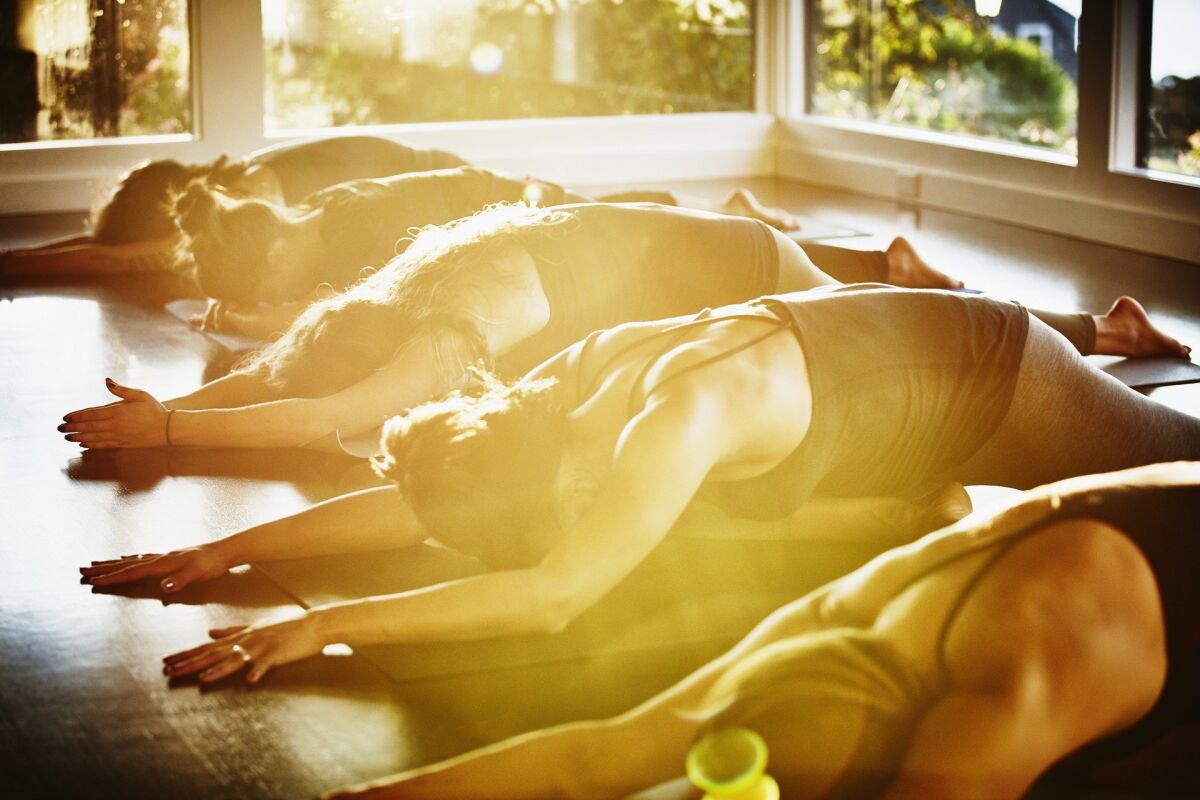 Ten years ago, Pasadena resident Kiley Hanish and her husband, Sean, were expectant parents, excitedly planning a future as a family.
When their son Norbert was stillborn, the couple found themselves adrift with few resources to manage their grief.
Kiley Hanish, an occupational therapist, and her husband, a film and commercial director, created a 2014 Emmy-nominated TV movie, "Return to Zero," which starred Minnie Driver and Paul Adelstein as a couple grappling with their loss. Her Return to Zero Center for Healing website has become a resource for outreach, education, research and retreats. The Hanish family now includes Roxie, 9, and Cannon, 3.
What voids did you discover in the support system for bereaved parents?
When I went through my own loss 10 years ago, I found a lack of education among healthcare providers. There are lots of things you can do in the hospital, in terms of memory-making rituals, that help to mitigate against mental health trauma. The other thing I found is the lack of support groups and therapists who deal with this type of loss specifically.
Your Return to Zero site and the film have become helpful tools for other families dealing with postpartum loss. What other supports have you developed? My colleague [clinical psychologist] Ivy Margulies and I started a pregnancy loss and infant death directory early this year, PregnancyLossDirectory.com. Under the 'find help' tab, we've listed by state the psychologists, therapists, social workers and others who specialize in maternal mental health. Through our Return to Zero center, we offer a monthly 'yoga after loss' class at Still Yoga in Silver Lake.
How is yoga helpful for dealing with loss and trauma?
Yoga can help you find that sense of connection to yourself. In trauma, that connection is lost. There is the old self and new self, and the event is the dividing line between the two. In trauma, you lose your sense of safety and relaxation and you live in a state of hyper-arousal. In yoga, focusing and meditating really helps you to be in the present and not be afraid of those scary feelings. Those feelings are not you and are not controlling you.
You have a women's healing retreat coming up in Asheville, N.C., in early June. What happens on a retreat?
The retreat itself is very holistic, which comes from the fact that I am an occupational therapist and I look at the whole person -- the mind, the body and the spirit. During the retreat, we offer daily yoga and meditation, small therapeutic groups, and arts and crafts for art therapy. We also explore the city. I also make sure there is some unplanned or alone time so people have a chance to integrate everything that is going on and bond with the other women.
Part of the issue surrounding pregnancy loss remains how to define and talk about it -- whether it's a miscarriage or a stillbirth. How can others sensitively offer support to those who have had a loss?
I think the most important thing is to acknowledge that there was a loss and not ignore it, which can make a person feel isolated. You can say something just as simple as, 'I'm so sorry for your loss.' You can ask, 'Did you get to spend time with the baby?' You can refer to them as parents because they are but their child isn't alive anymore. Don't try to rationalize or make sense of the loss because you'll say things that end up hurting the people -- like, 'At least you're young and you can have more babies.' You could arrange to deliver groceries or meals to a family because they are probably not cooking. You could offer to take care of the family's other children so the parents have time to grieve, sleep or whatever they need to do.
health @latimes.com
---