EVENTS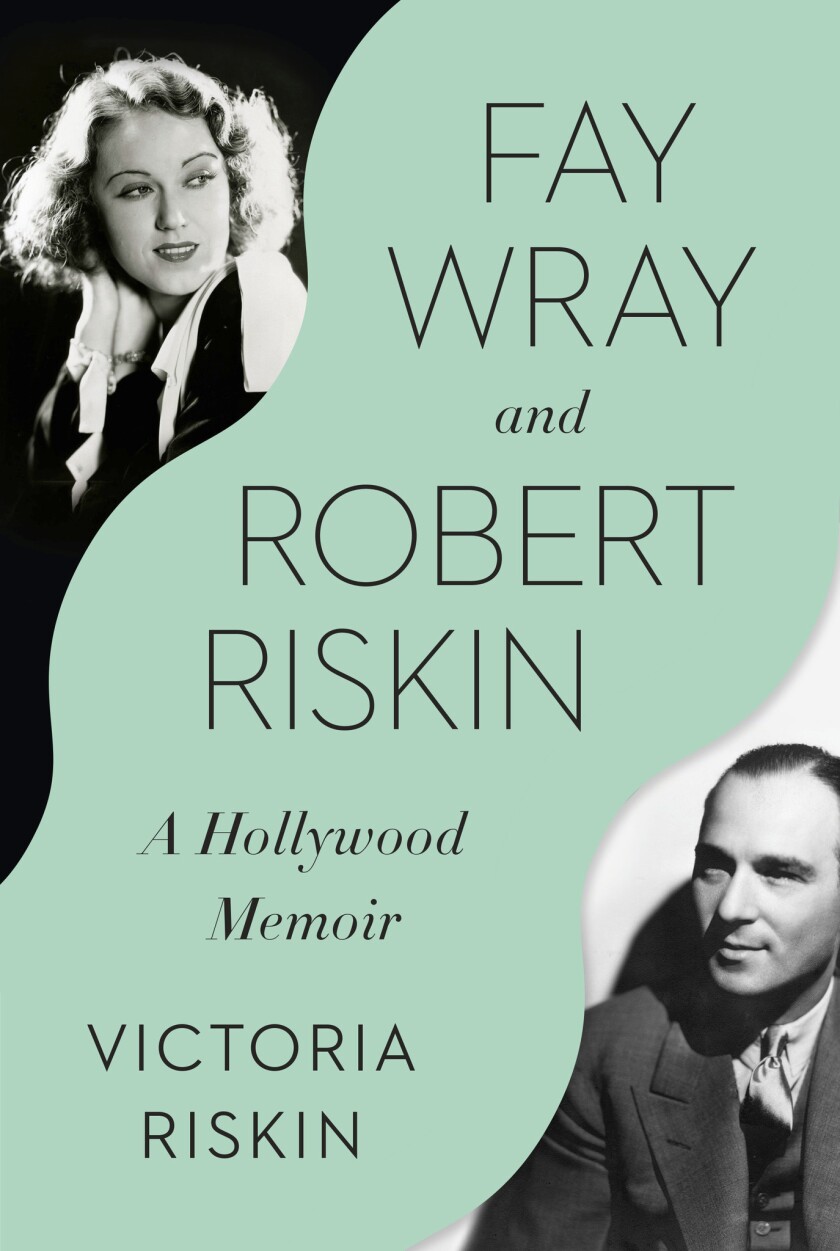 16th annual La Cañada Flintridge One City/One Book program — Sunday, Nov. 17, 3 p.m. Screenwriter Victoria Riskin, author of "Fay Wray and Robert Riskin: A Hollywood Memoir," will talk about Hollywood's Golden Age of great movies during this free event at the La Cañada Flintridge Public Library, 4545 Oakwood Ave., La Cañada. A book signing will follow her talk.
Family Free Day at Lanterman House — Sunday, Nov. 17, 1 to 4 p.m. Lanterman Historical Museum Foundation hosts this event that will include a variety of fun, family-friendly activities. Visitors will be able to help decorate the Lanterman House Christmas tree by creating custom gingerbread-inspired ornaments in a craft led by Girl Scout Troop 9471. Paula Scott of Jane's Cakes, which is sponsoring the free day, will offer a demonstration of gingerbread house decorating techniques while she creates a custom gingerbread house that will be on display in the museum over the holidays. "We hope the community will join us to help decorate our tree for the holiday season and perhaps create an ornament for their own home," says Laura Verlaque, executive director for the foundation. The Family Free Day and its related activities are a prelude to the Holiday Open House, set for Dec. 15, that will feature the museum's first annual Gingerbread House Contest. To learn more about the museum itself or the contest , visit lantermanhouse.org. Lanterman House is located at 4420 Encinas Drive, La Cañada.
La Cañada Presbyterian Church to host blood drive — Sunday, Nov. 17, 8 a.m. to 2 p.m. The blood drive will be held in the Family Life Center rooms 304 and 305 at the church, 626 Foothill Blvd., La Cañada. The donation sign-up table can be found on the church patio between services on the Sundays in November before the event or in the church office during the week, Appointments may also be made by online at redcrossblood.org (use sponsor code is lacanadapreschurch .) Walk-ins are also welcome. You must have a photo ID with you on the day of the event in order to give blood. For more information contact LCPC Blood Drive volunteer, Sheri Morton at (818) 790-7612, Kathleen Ritter at kathy.ritter@redcross.org or call the church office at (818) 790-6708.
La Cañada Junior Women's Club Fall Shop Night — Wednesday, Nov. 20, 5 to 8:30 p.m. Participating stores along the 1300-1500 blocks of Foothill Boulevard in La Cañada will welcome shoppers and donate 20% of their business that evening to the La Cañada Junior Women's Club to benefit Mending Kids, an organization that provides surgical care for sick and underprivileged children worldwide.
La Cañada Flintridge Chamber of Commerce mixer hosted by Stephanie's Art Gallery & Custom Frames — Thursday, Nov. 21, 6 to 8 p.m. Enjoy a pre-holiday art show and refreshments provided by Sprouts during this month's mixer at Stephanie's, 466 Foothill Blvd., La Cañada. Cost: $10 for LCF Chamber members; $20 for nonmembers. For more details call the Chamber office at (818) 790-4289.
Thanksgiving Day 5K Run/Walk & Food Drive — Thursday, Nov. 28, 8:30 a.m. This longtime local tradition organized by the Community Center of La Cañada Flintridge begins and ends at Memorial Park, 1301 Foothill Blvd., La Cañada. It is professionally timed. For children 12 and under there is a Kids' Mile Run, a family fun event where parents are encouraged to run alongside their children (the kids must be registered, but the parents can accompany them at no extra charge). This run begins at 9:30 a.m., also at Memorial Park. The food drive is the largest one organized each year in the Foothills. Canned and nonperishable food is collected at the race and throughout the month of November at various locations throughout the city and distributed during the holidays by Crescenta Valley Sheriff's Station personnel to more than 100 area families in need. To register for the race visit cclcf.org. Registration prior to the event is $40; at the park on the day of the event, $45.
FILM DOCUMENTARY
"The Pathfinders" — Saturday, Nov. 16, 7 p.m. The first in a series of four documentaries about JPL-led missions to Mars. Produced, written and directed by JPL Fellow and Emmy Award-winner Blaine Baggett. The film screening will be preceded by a short panel discussion moderated by Preston Dyches that includes Baggett, Mars mission team members. Caltech's Beckman Auditorium, 332 S. Michigan Ave., Pasadena. For more information go to https://www.jpl.nasa.gov/events/special-events.php.
PERFORMANCE
"2+Latin" — Sunday, Nov. 17, 5 p.m. Performances a la Carte continues its Fall 2019 Jazz 'n Paz concert series at Neighborhood UU Church with an evening of Latin sounds featuring renowned band leader Louie Cruz Beltran, vibraphonist Nick Mancini and vocalist Jamie Perez, with Carlos Vivas on the piano and Abelardo Bolaño on the drums. The church is located at 301 N. Orange Grove Blvd., Pasadena. Tickets are $28 in advance; $30 at the door and $20 for students with ID. For more information, or to buy tickets, visit jazznpaz.com, call (626) 296-9843 or email jazznpaz@performancesalacarte.com.
Four Hands at One Piano —Saturday, Nov. 16, 4 p.m. First United Methodist Church, 500 E. Colorado Blvd., Pasadena, will present a program of music for two pianists performing at one piano in the church's sanctuary. Pianist Stephen Pierce will join Junko Ueno Garrett in presenting music by Schubert, Poulenc, Mozart and Barber. Admission is free.
"Pasión Española," featuring students of the Amaral Studio—Saturday, Nov. 23, 8 p.m. Roberto Amaral presents this showcase of Flamenco and uniquely stylized Spanish dance at Lanterman Auditorium, 4491 Cornishon Ave., La Cañada. Featuring 20 dancers, musicians and singers and special guest artists Antonio Triana, Ben Woods and Misuda Cohen. Suitable for ages 7 and up. Tickets are $25 to $35 and available at brownpapertickets.com/event/4365804. For more information, call the Amaral Studio at (805) 813 7212 or visit amaralstudio.com.
SUPPORT GROUP
Fibromyalgia/Arthritis Support Group — Wednesday, Nov. 20, 1 to 2:15 p.m. The group meets in the library at La Cañada Presbyterian Church, 626 Foothill Blvd., La Cañada. Meetings are usually held the fourth Wednesday of every month, but due to the holiday season, the meeting dates for November and December have been shifted (the December meeting is set for Dec. 11). The time and place will remain the same. There is no fee or sign-up for this program and all are welcome. For more information email Katie at Katie@lacanadapc.org or Dianne diannefibro@gmail.com.
CLASSES
Meditation Class — Fridays, noon to 1 p.m. This weekly meditation class, led by the Kadampa Meditation Center, is held in Room 4 at the Crescenta-Cañada Family YMCA, 1930 Foothill Blvd., La Cañada. No meditation experience is necessary and all are welcome. The hour begins with guided meditation, followed by a teaching and then another meditation. Cost: free for YMCA of the Foothills members; $5 for nonmembers.
International Folk Dancing — Thursdays, 7:30 p.m. All are welcome to learn and do fun and beautiful dances from around the world every Thursday evening at the Community Center of La Cañada Flintridge, 4469 Chevy Chase Drive, La Cañada. Teaching level is adjusted to each evening's participants. The large dance room has a new floor and the ample parking is free. Each dancer's $5 pays for the class use of the facility. For more details, visit Foothill.Dance or contact JanRayman@charter.net or (818) 790-8523.
SENIORS
Pioneer Club/New Beginnings Club — Mondays at 11 a.m. Seniors who would like to lunch with others and perhaps enjoy a game of bingo or go on outings are invited to check out the Pioneer Club that meets the first and third Monday each month at Holy Redeemer Church, 2411 Montrose Ave., Montrose, or the New Beginnings Club that convenes at St. James the Less, 4625 Dunsmore Ave., La Crescenta each second and fourth Monday. For more information about the Pioneer Club, call Mary Mancuso at (818) 249-8454. To learn more about the New Beginnings Club call Gloria Pauly at (818) 248-2944.
---