The Supreme Court upheld a Trump administration regulation that frees employers from providing contraceptives to their employees if the company's owners have a religious or moral objection, potentially leaving more than 120,000 women with no coverage.
A lawsuit by Breonna Taylor's family says police originally called off a search of her apartment after a drug suspect was located elsewhere.

Worried about the spread of the coronavirus, a Canoga Park woman asked her apartment neighbors to wear masks. Then, racist scrawls appeared in the elevator.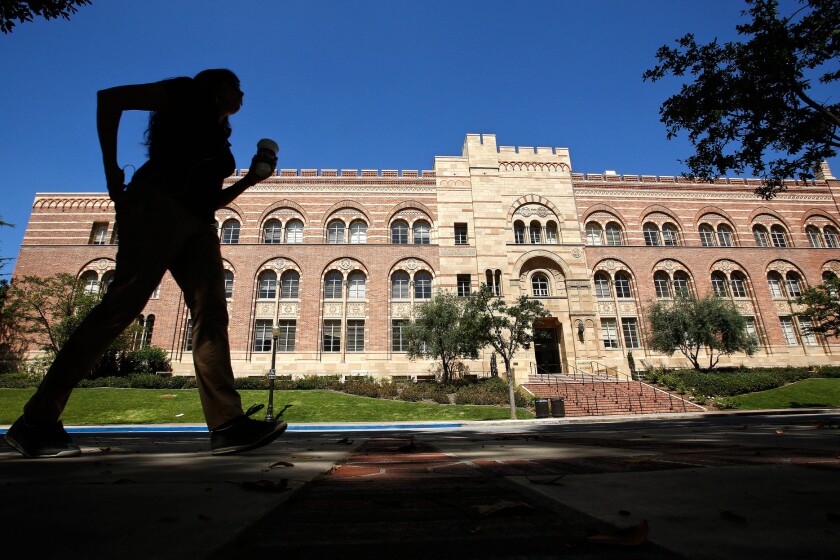 A day after international students attending classes online were told they would not be allowed in the U.S., students expressed disbelief and fear.
Our special-edition newsletter breaks down the latest coronavirus news, including whether we'll see an increase in deaths as cases and hospitalizations soar.
Taking the names of racists off campus buildings is long overdue, but it means very little if universities retain the racist policies that guide them.

It's a mistake to dismiss the Paycheck Protection Program based on the big names who benefited. Still, the program isn't reaching everyone it should.
Must Reads
The Fourth of July is one of the busiest nights of the year for L.A. animal shelters.
The L.A. Surge Hospital treated a small number of coronavirus patients during the 39 days it was open. But doctors say it saved 'many, many lives,' while restoring their faith in medicine.
The Pandemic in Photos
For the past 16 years, Mauro Rios Parra has sold fruit bars and ice cream on the streets of Pico-Union, one of L.A.'s densest cities and among the hardest hit by the coronavirus.
This Houston hospital tried to prepare for the second wave of COVID-19, but was already 80% full this week as a nurse and doctor fell ill.
Play ball?
Watching the Dodgers and Angels must be done from outside stadiums in 2020, but here are nine ways MLB and TV networks could boost the experience.
A medio año de la pandemia, es difícil imaginar que alguien, en cualquier lugar, no haya oído hablar del coronavirus.
The late television astrologer who turned the act of delivering daily horoscopes into a combination of high camp and high performance — not to mention a nightly broadcast event — lived a life ripe for documentary.
"High Fidelity" and "Dolemite Is My Name" star Da'Vine Joy Randolph discusses Black women in Hollywood and the prospects for racial justice in the industry.
Jean Smart is awed by 'Watchmen's' prophetic storytelling and relished the retelling of the 'Designing Women' pilot episode
Our classical music series How to Listen continues with Guillaume de Machaut's "Messe de Notre Dame," a mysterious beauty we can't get out of our heads.
Whiteman has engaged in conversations on race with people around her for the first time, becoming more than the successful CEO of the Dodgers Foundation.
Pitchers Tony Gonsolin and Scott Alexander and catcher Keibert Ruiz join four other Dodgers who have not participated in training camp without an explanation.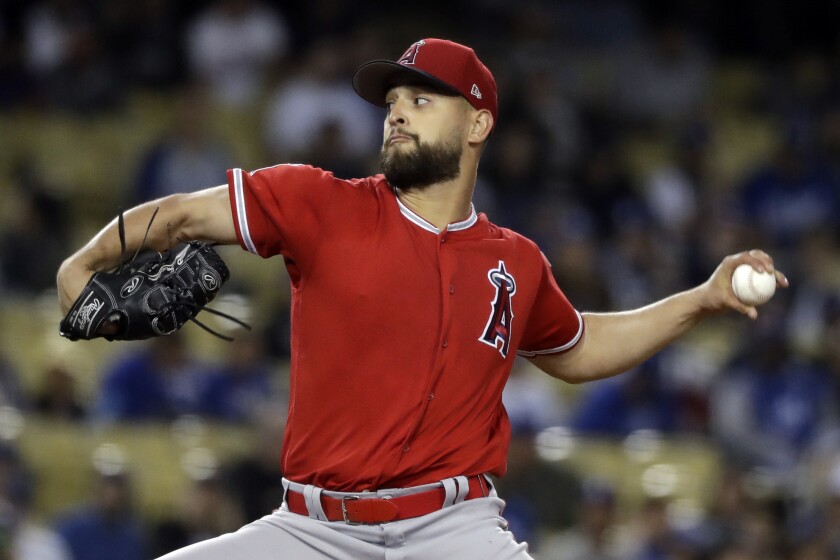 It is unknown whether the absent Angels players tested positive for COVID-19. Teams may not reveal that information without permission from players.
Atlanta Dream co-owner Kelly Loeffler, who is also a Republican U.S. senator, sent a letter to the commissioner objecting to the WNBA's Black Lives Matter initiatives.
Mary Kay Letourneau married her former sixth-grade student after she was convicted for raping him.
Doctors at the Vatican's pediatric hospital said they have successfully separated conjoined twins whose skulls were fused back to back.
Brazilian President Jair Bolsonaro, who has long downplayed the coronavirus, says he has COVID-19. More than 65,000 Brazilians have died from the disease.
Australia's prime minister says a shutdown of the nation's second-largest city is necessary and promised continuing financial support for businesses.
Gregorio Leon drove to the outskirts of Lexington, S.C., the night of Feb. 14, 2016, with a gun by his side and rage in his heart.

COVID cooking continues with more comfort food but with an emphasis on fresh, light seasonal dishes and easy summer desserts.
The Lakers and Clippers travel to Florida this to resume their championship quest; the Legends of Sports podcast explores who — and what — stand in their way

"Asian Enough" is a podcast about being Asian American — with guests like John Cho, Lulu Wang, Mina Kimes, Margaret Cho and Padma Lakshmi.
The essential weekly guide to enjoying the outdoors in Southern California. Insider tips on the best of our beaches, trails, parks, deserts, forests and mountains.
You may occasionally receive promotional content from the Los Angeles Times.
A day after international students attending classes online were told they would not be allowed in the U.S., students expressed disbelief and fear.

To healthcare workers on the front lines of the coronavirus crisis, encountering people who indignantly refuse face coverings can feel like a slap in the face.