Michael V. Drake, a national champion of access and equity, is expected to be named president of the University of California, the first Black leader in the system's 152-year history.
In East L.A., a group is made up of 15 moms have lost their sons to law enforcement killings in the past few years.

Mark Zuckerberg and Sheryl Sandberg met with civil rights groups to discuss how Facebook can better remove hate speech and disinformation.
LAPD officials are investigating whether a spike in officers calling in sick over the July 4 weekend was the result of an orchestrated protest.
Our special-edition newsletter breaks down the latest coronavirus news, including that the share of young people getting infected is on the rise.
Mexico's Andrés Manuel López Obrador and Donald Trump, who meet face to face for the first time Wednesday, have parallel — and dismal — records on human rights.
Must Reads
After calling for the relocation of a Confederate statue at the University of Mississippi, students are now demanding administrators halt the project.
The L.A. Surge Hospital treated a small number of coronavirus patients during the 39 days it was open. But doctors say it saved 'many, many lives,' while restoring their faith in medicine.
The Pandemic in Photos
For the past 16 years, Mauro Rios Parra has sold fruit bars and ice cream on the streets of Pico-Union, one of L.A.'s densest cities and among the hardest hit by the coronavirus.
This Houston hospital tried to prepare for the second wave of COVID-19, but was already 80% full this week as a nurse and doctor fell ill.
Food at home or takeout
For nearly three years, a mural of Jonathan Park's face adorned a white wall outside Catalina Liquor in Koreatown, his home and the neighborhood he's become inseparably tied to as the rapper Dumbfoundead.
A medio año de la pandemia, es difícil imaginar que alguien, en cualquier lugar, no haya oído hablar del coronavirus.
'Late Late Show' host James Corden talks Jimmy Fallon, Jimmy Kimmel, David Letterman and how his own hosting style has evolved amid the novel coronavirus crisis.
In addition to the iconic sci-fi blockbusters, "Airplane!," "Independence Day" and "Midsommar" join the fray in this week's LA Times Ultimate Summer Movie Showdown.
CNN anchor Don Lemon invited Terry Crews to discuss the actor's recent Black Lives Matter tweets, leading to a heated debate about the movement's merits.
The cast of 'Noah's Arc,' the trailblazing Logo series that centered on gay Black men in L.A., reunited Sunday with fresh takes on unprecedented times.
Mookie Betts wouldn't consider opting out like Dodgers teammate David Price because he'd lose the service time that will make him a free agent.
The Philadelphia Eagles 'will take appropriate action' after receiver DeSean Jackson posted anti-Semitic passages attributed to Hitler on Instagram.
Atlanta Dream co-owner Kelly Loeffler, who is also a Republican U.S. senator, sent a letter to the commissioner objecting to the WNBA's Black Lives Matter initiatives.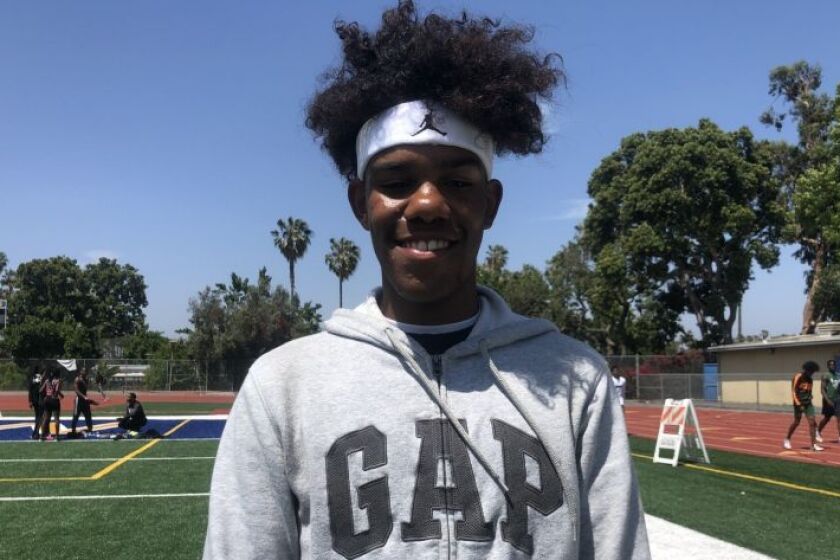 Dorsey graduate Christian Rodriguez picks up a late scholarship from San Jose State to compete in the 800 meters.
Brazilian President Jair Bolsonaro, who has long downplayed the coronavirus, says he has COVID-19. More than 65,000 Brazilians have died from the disease.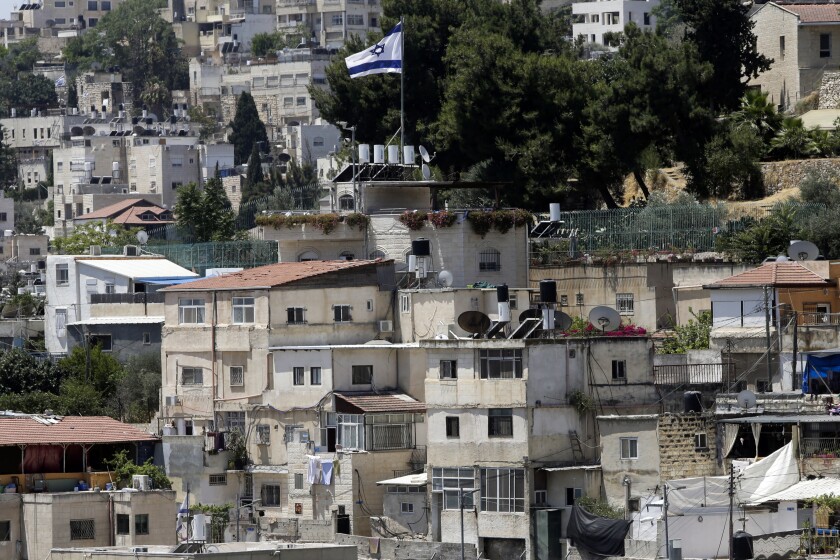 Rights groups say that in some ways, Palestinians in East Jerusalem have fewer legal protections than those in the West Bank.
A Brazilian man infected with HIV has shown no sign of it for more than a year since he stopped HIV medicines after an experimental drug therapy.
Mexican President Andres Manuel Lopez Obrador's first foreign trip stirs controversy on both sides of the border.
Gregorio Leon drove to the outskirts of Lexington, S.C., the night of Feb. 14, 2016, with a gun by his side and rage in his heart.

COVID cooking continues with more comfort food but with an emphasis on fresh, light seasonal dishes and easy summer desserts.
The Lakers and Clippers travel to Florida this to resume their championship quest; the Legends of Sports podcast explores who — and what — stand in their way

"Asian Enough" is a podcast about being Asian American — with guests like John Cho, Lulu Wang, Mina Kimes, Margaret Cho and Padma Lakshmi.
The essential weekly guide to enjoying the outdoors in Southern California. Insider tips on the best of our beaches, trails, parks, deserts, forests and mountains.
You may occasionally receive promotional content from the Los Angeles Times.
MLS, despite having one team expelled and 13 players test positive inside its quarantine bubble in Orlando, Fla., is returning to play Wednesday.

The company that operates the posh Peninsula Beverly Hills Hotel, jelly bean maker Jelly Belly and Kanye West's company Yeezy are all among those who received multimillion dollar loans.
Now, public health officials are bracing for the grimmest phase of the cycle: a spike in COVID-19 fatalities.

The results of a survey by the USC Dornsife Center for Economic and Social Research were revealed Monday amid a major increase in new coronavirus cases and hospitalizations.