Following hours of protests on the streets of downtown L.A. in which demonstrators clashed with police, closed the 110 Freeway and vandalized cars, the LAPD declared an unlawful assembly order for the city center.
Restaurants in L.A. County get the green light, but most will stick with takeout for now due to safety concerns.
The summer of staying home
What to do this summer locally and at home
Court documents in the George Esparza case allege that a billionaire Chinese real estate developer played a crucial role in helping L.A. Councilman Jose Huizar settle a sexual harassment lawsuit as he was seeking re-election.
California's future high-speed rail line from Burbank to Los Angeles would follow an existing 14-mile rail corridor but run through dozens of businesses, a draft environmental study found.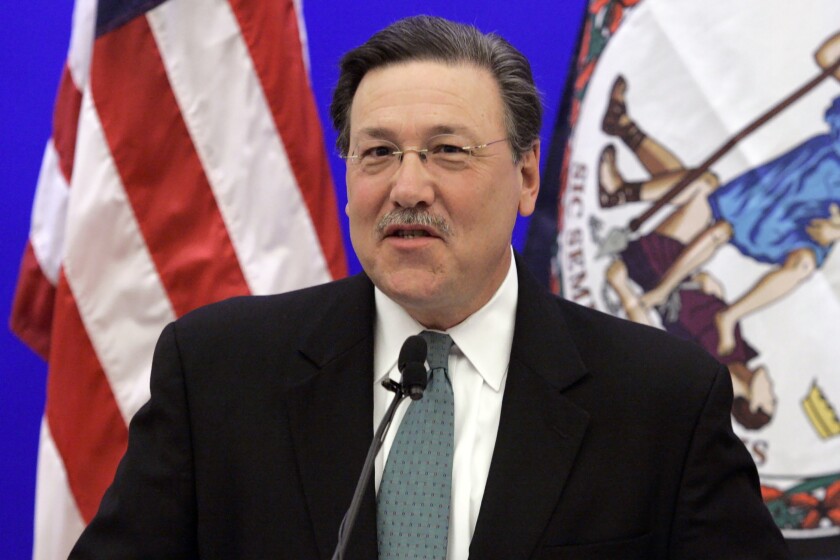 Investigators say a senior Trump administration official misused his office to help get his son-in-law hired at the Environmental Protection Agency.
Sen. Amy Klobuchar, a top contender to be Joe Biden's running mate, has faced skepticism from black activists over her criminal justice record. The recent killing of an African American man in her home state by a Minneapolis police officer has sharpened concerns.
The death rate in Los Angeles County is far greater for Native Hawaiian/Pacific Islander, black and Latino residents than for white people, data show.
Kevin Harrington may be the happiest man in quarantine
COVID-19 has Thom Mayne, Michael Maltzan, Barbara Bestor, Rachel Allen and more Los Angeles architects rethinking design, from balconies to doorknobs.
Smithfield, one of the nation's largest pork plants in Sioux Falls, S.D., shut down after nearly a quarter of its workers were infected with the coronavirus. As it reopens, refugees who work the factory floor and hog farmers wonder if the risks are worth it.

From the first deaths in February, the U.S. has lost more than 100,000 lives in the COVID-19 pandemic.
Netflix has finalized its purchase of the Egyptian Theatre more than a year after the deal was first announced. Now the hard part begins.
Madonna is getting heat on Twitter for posting a video of one of her children dancing to Michael Jackson "to honor and pay tribute" to George Floyd, who was killed Monday.
On Friday, pop star Britney Spears released 'Mood Ring,' a track that was formerly unavailable to most fans from her 2016 album 'Glory.'
Director Ridley Scott joined Times film critic Justin Chang for a conversation about "Alien," the Week 4 winner of the Ultimate Summer Movie Showdown, He recalled casting Sigourney Weaver and the influence of "Star Wars."
A special Friday newsletter edition to equip you for the weekend and get you up to date on what's happening, from L.A. County's progress toward reopening restaurants to how a would-be deal with the state exposed the Wild West of the mask trade.
Desde peluquerías hasta centros comerciales y restaurantes, muchos negocios cerrados durante meses comenzaron a volver a la vida esta semana, ya que los funcionarios del gobierno levantaron rápidamente las órdenes de quedarse en casa que ayudaron a frenar la propagación del coronavirus.

Los trabajadores de Amazon dicen que necesitan saber cuántos casos de coronavirus han llegado a los almacenes y a las tiendas Whole Foods. Como los totales han subido, la compañía se ha vuelto reticente.
Jordan Lorenz and his groundskeeping crew have kept the field at Dodger Stadium in immaculate shape, just in the case the season starts soon.
Power Five college conference commissioners want Congress to enact a name, image and likeness policy before the NCAA or states make decisions.
Former Chargers running back Melvin Gordon says he's ready to play in empty stadiums amid the coronavirus outbreak because the Chargers didn't have many fans.
Kings defenseman Matt Roy said the team voted for the NHL plan to resume play even though it ended their season because it was best for the league.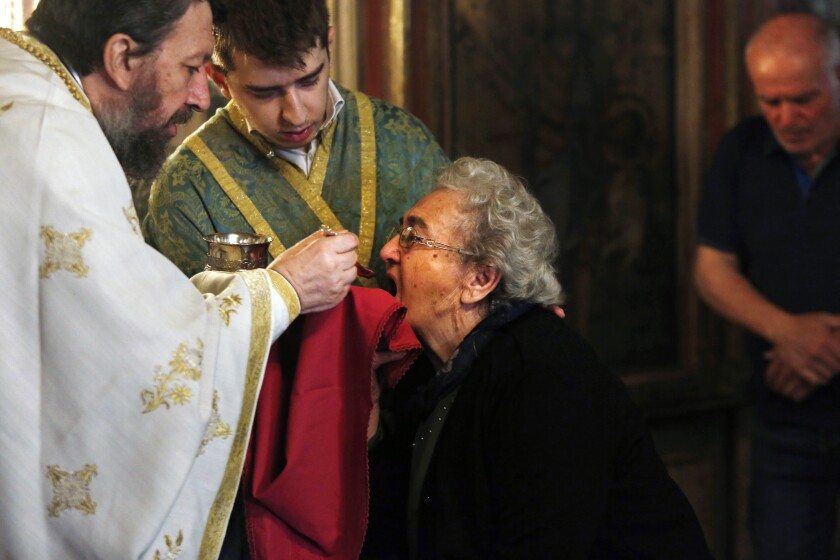 The Greek Orthodox Church insists no disease, including the coronavirus, can be transmitted through Holy Communion, and keeps using a communal spoon.
Amid national unrest over the death of George Floyd, hundreds march in Louisville urging justice for Taylor, a black woman killed in her home.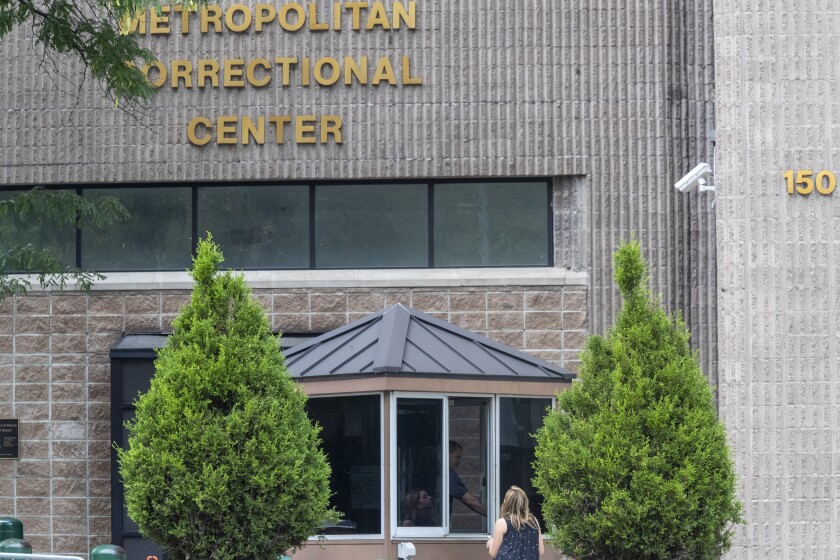 A doctor who performed a court-authorized inspection of the federal detention center in Manhattan where financier Jeffrey Epstein died last summer says symptoms indicating an outbreak of COVID-19 at the facility were neglected and ignored.
As China's outbreak eases, migrants are bearing the brunt of the lockdown's economic cost.
Quarantine baking means lots of banana bread. This whole-wheat banana muffin recipe with buttered pecans on top is another way to use overripe bananas.
Toward a more sustainable California
Get Boiling Point, our new newsletter exploring climate change, energy and the environment, and become part of the conversation — and the solution.
You may occasionally receive promotional content from the Los Angeles Times.
Hollywood wants to get back to work but with the threat of COVID-19 unabated, producers are turning to virtual filmmaking to complete shoots

Amazon workers say they need to know how many cases of coronavirus have hit warehouses and Whole Foods stores. As totals have climbed, the company has grown reticent.