Do you understand the causes and effects of climate change? Here is what you can do to help.
Developed nations emit the most greenhouse gases, while poor countries suffer the worst consequences of the greenhouse effect. We must help them.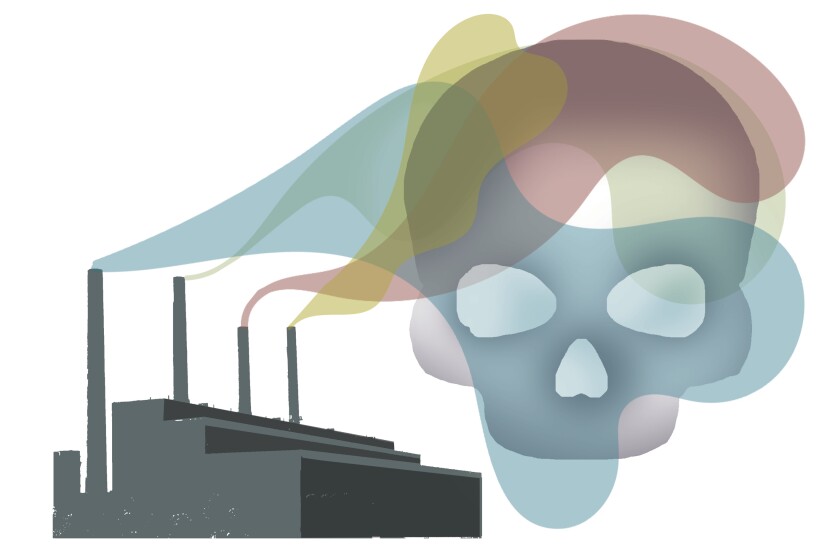 Technological advances could one day claw back some of the carbon and other greenhouse gases we've already emitted. But it would be foolhardy to count on them.
The Los Angeles Times editorial board has written about climate change for years. Here's why we thought this was the right moment for a bigger, broader series of editorials on the subject.
There's been an uptick in swearing among candidates for president. If it's a strategy to attract younger and less religious voters, it may backfire partly because the profanity the candidates use may not have much impact.

A group of idealists in Germany showed that even small efforts grounded in everyday virtues could make a difference.
USC coach Clay Helton defended his offensive coordinator's performance, while reiterating that Graham Harrell "is making all the calls."

Rams running back Todd Gurley isn't seeing the same workload this season. Are the Rams just being careful or is something else going on?
"Hustlers" opens huge for STX and Jennifer Lopez, while "It Chapter Two" holds onto the top spot and "The Goldfinch" lands with a thud.
Phyllis Newman, who won the 1962 Tony for best supporting actress in the musical "Subways Are for Sleeping," later went on to lead causes fighting diseases and issues relating to women's health.
With Plácido Domingo absent for the season opener, L.A. Opera kicks off a Barrie Kosky take on Puccini that's pointed toward a new generation.
The fall film festivals are over, leaving us with many great films but few clear front-runners in an awards season still in flux.
Delicious bites, drinks, chef demos, music and more are in store at this weekend-long food festival.

See, hear and interact with world-class authors, celebrities, chefs and newsmakers as they discuss their books and tell their stories.
Dr. Stanley Biber's pioneering work in gender confirmation surgery brought thousands to this small town. Why does he remain such an unknown figure?

When he started the gender-confirmation surgeries in Trinidad, Colo., Dr. Stanley Biber had some explaining to do — to the nuns who worked as patient advocates.
Aguilar and his family are Mexican American entertainment royalty — and a metaphor for modern-day Los Angeles, mixing English and Spanish, mariachi and Guns N' Roses.

Almost 15 years later, Nathaniel Ayres lives in a locked mental rehab facility, and the rest of us live at the center of an epic collapse of care and a failure of leadership.