Coronavirus
COVID-19 cases in the state are closing in on 10,000 after L.A. and Orange County reported massive rises in the number of daily infections and increased death tolls.
• Infections and deaths
• Detailed maps of the cases
• The spread of the virus
• Latest testing efforts
• Closures for your county
Our special edition newsletter breaks down the latest coronavirus news, including how expecting parents are dealing with new hospital orders.

The Los Angeles Times will provide around-the-clock updates on COVID-19 from across Southern California and around the world.Read our coverage from last week hereTracking the coronavirus in California: latest numbers | Support our journalism with a subscriptionHave a question about coronavirus? Send us your questions here. | You also can sign up for our newsletterSee latest photo gallery
Old-fashioned horse trading helped bring AT&T and Charter to resolve long-standing differences that blacked out Dodgers games in most parts of L.A.
This city in central Africa has few doctors or ventilators. But it may be better prepared than many other places for coronavirus.

An autopsy is pending, but two tests indicate that New Orleans social worker Natasha Ott, originally from Claremont, did not have the coronavirus.
Vendors at 7th Street Produce Market have been hit hard as retailers cut orders due to the coronavirus shutdown
Breading and shallow-frying chicken cutlets is a quick way to bring restaurant-style cooking to your kitchen.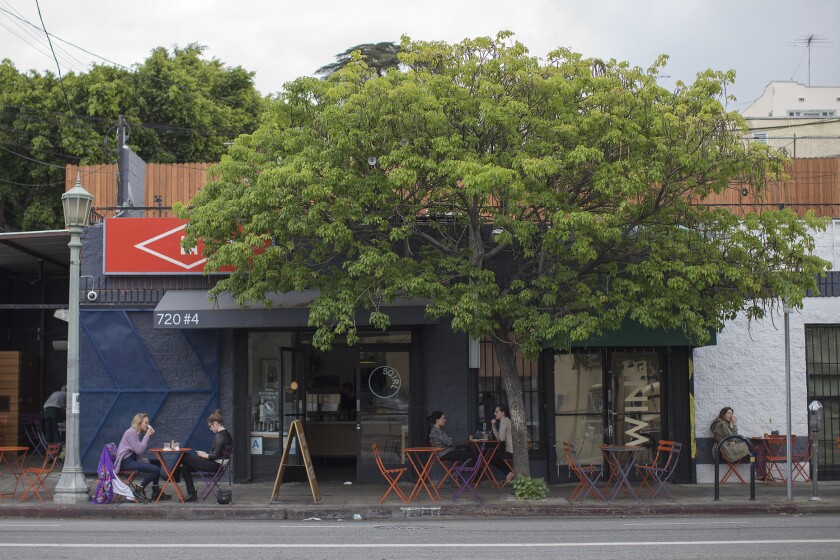 Managers say they're adding more social distancing measures to ensure safe shopping amid coronavirus outbreak.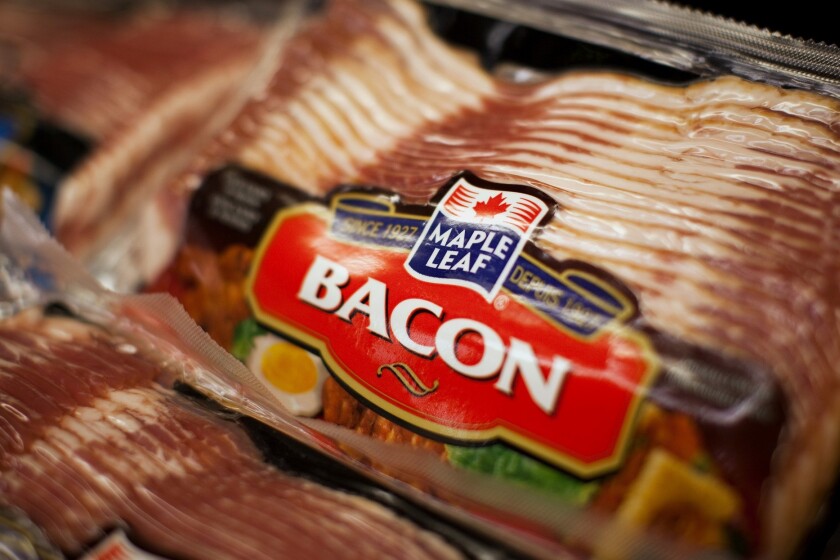 As restaurants around the U.S. close, prices for the cut of pork used to make bacon have plunged to lows not seen since Bill Clinton was president.
Sign up for the latest news, best stories and what they mean for you, plus answers to your questions.
You may occasionally receive promotional content from the Los Angeles Times.
Asian Americans have to fear both the coronavirus and being scapegoated and attacked for the disease.

Yes, that's right. Mitch McConnell just blamed the coronavirus pandemic on Democrats fulfilling their moral obligation to impeach President Trump.
Asian Enough Podcast
"Asian Enough" is a podcast about being Asian American — with guests like John Cho, Lulu Wang, Mina Kimes, Margaret Cho and Padma Lakshmi.
California's 420,000 farmworkers are working through the crisis. But language barriers and a lack of communication on the coronavirus put many at risk.

As Californians are ordered to stay at home to decrease coronavirus spread, some are making pacts with small groups of friends.