L.A. County Coroner Jonathan Lucas said the remains at the crash site where Kobe Bryant and eight others died will be removed as quickly as possible.
Bolton's claims put pressure on Republicans to allow witnesses at President Trump's impeachment trial.
Sens. Bernie Sanders, Elizabeth Warren and Amy Klobuchar campaign hard in Iowa during a break in the Trump impeachment trial, days before the first contest in the Democratic presidential race.
Republican senators claim they are shocked, shocked to hear that Trump will put the "head on a pike" of anyone who votes against him. Seriously?
Young star Billie Eilish shines at the 2020 Grammy Awards, but the death of Lakers star Kobe Bryant still sets the tone.

From Lizzo's fiery opener to Demi Lovato's tearful moment of triumph, here are the the moments that made the 62nd Grammy Awards memorable.
Trump's impeachment defense team would almost certainly raise objections to Bolton's testimony based on executive privilege.

I'm sure John Bolton is disgruntled, and of course he wants to sell books. But, despite what President Trump says, he's no liar.
As baseball tries to learn from the Houston Astros' cheating scandal, a conundrum exists: How can technology be banned in one area and embraced in every other?

Secretary of State Michael R. Pompeo bars an NPR reporter from his plane after confrontation with network over his profanity-laced attack on its interviewer.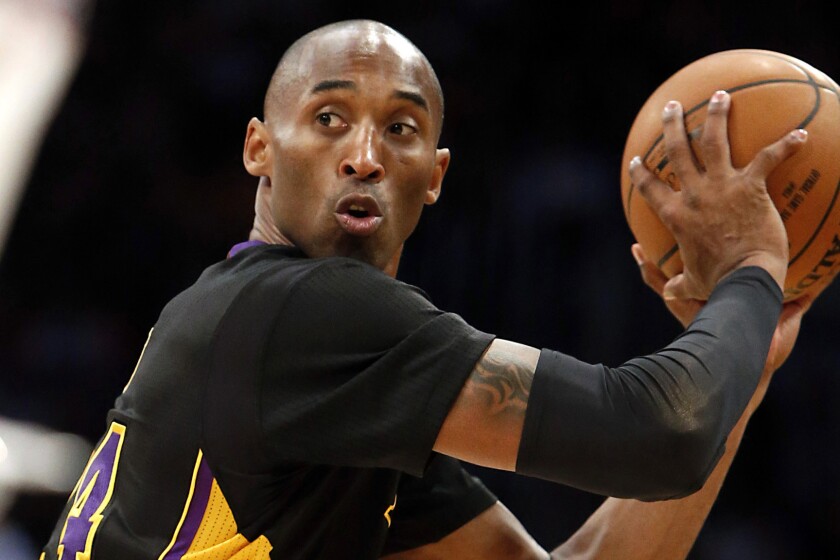 An emotional Doc Rivers says he is devastated about Kobe Bryant's death before the team's win over the Orlando Magic.
A little over 14 minutes into the first half against Oregon, UCLA had 14 points to go with its 14 turnovers.
New Dodgers reliever Blake Treinen was a teammate of Mike Fiers the last two seasons. He defends Fiers for blowing the whistle on the Astros' sign-stealing.
Safety C.J. Pollard announced on Monday he is leaving USC and entering the NCAA transfer portal.
Get all the Lakers news you need in Tania Ganguli's weekly newsletter.
You may occasionally receive promotional content from the Los Angeles Times.
Trump hosts Israel's two top political figures to share a U.S. proposal to bring Mideast peace -- one that is likely to fail given the lack of Palestinian involvement.

The blaze was reported shortly after midnight as people living in the boats were sleeping, and consumed the wooden dock and an aluminum roof.
"Big Little Lies," "The Act," "Marriage Story," "Little Women" — so many award nominees, one common denominator: Laura Dern
Greta Gerwig reveals her favorite 'Little Women' scene and tells The Envelope what's special about it.
The answer to pushing the academy to make better choices isn't more Oscar categories. It's fewer.
Japanese-style hot pot makes for a warming chicken soup recipe, which is simmered with kabocha squash and greens and served with ponzu sauce, grated daikon and ginger.
These four Los Angeles shops specialize in Japanese kitchenware, including nabe, beautiful and functional cooking vessels that come as ceramic donabe or cast iron tetsunabe.
In this week's Tasting Notes newsletter, Bill Addison talks Nashville hot chicken at L.A.'s new Hotville
Lakers legend Kobe Bryant died when the helicopter he was traveling in crashed into a hillside in Calabasas shortly before 10 a.m.

This L.A. business pressed discs immortalizing Black Flag, 2Pac and N.W.A. - and ordinary people too.