The California Supreme Court froze a death penalty trial that was set to start this month as it decides whether it will consider whether the defendant would get a fair trial given Gov. Gavin Newsom's moratorium on executions in the state.
The son, an Army veteran, was hired by the department in June despite a record that department watchdogs said would generate scrutiny.
CBS' retransmission agreement with AT&T expired Friday at 11 p.m. PT. Without a deal, AT&T no longer was authorized to broadcast signals of TV stations owned by CBS.
Iran had vowed retaliation against Britain, which seized an Iranian tanker earlier this month
There's no guarantee you'll get TSA PreCheck, which speeds you through the airport security. Here are some of the reasons it may not be happening for you.
Southern California living
Talk about star power. Mt. Wilson has an amazing history. Up here, astronomers first measured the Milky Way and discovered the universe was expanding. Go see the distant stars for yourself and expand your universe as well.
In the Hollywood Hills, a newly remodeled home brings together Japanese and traditional design details. Asking price: $7.9 million.
Tito's Tacos has become a staple for many in Los Angeles and serves multiple generations of loyal customers.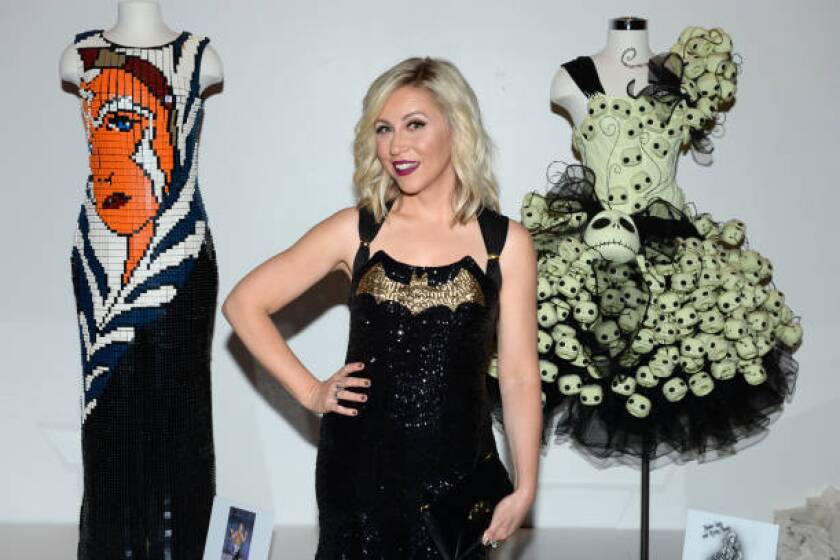 Ashley Eckstein, known for her voice acting role in "Star Wars: The Clone Wars," is the founder of fashion brand Her Universe for female sci-fi fans.
The cast and crew of HBO's "Game of Thrones" assembled for a post-mortem at the series' panel in Comic-Con's Hall H.
By making its viewers feel seen, NBC's diverse, thoughtful sitcom about life working for a big-box store has developed one of TV's most engaged fanbases.
Donald Trump's victory in 2016 has emboldened all sorts of improbable candidates to think they have a chance to win in 2020. This is not healthy.

There's a good argument for treating repeat criminals differently than first-timers. But tacking on more time in multiple ways, all at the same time, was overkill.
Todos los fines de semana, cientos de personas acuden en masa -en camiones, camionetas, autobuses, y a pie- para celebrar un festín en las afueras del centro de la ciudad como ningún otro lugar en Los Ángeles.

Mientras crecía, hubo cosas de mi mamá que nunca cambiaron, como la forma en que nos llevaba de compras al centro de la ciudad en el viejo Toyota Corolla, y tomaba una vuelta equivocada, dejándonos terriblemente perdidos.
Every weekend one of the most colorful markets sets up on the sidewalk of the Piñata District. It's street food theater that overwhelms the senses.

As the 50th anniversary of the first moon landing approaches, the women who helped America's early space efforts reflect on their often unheralded roles — and the indignities they endured.