Officials expect months more of some social distancing policies and warn that lifting the strict rules too early could worsen the health crisis.
Sanders ends his insurgent campaign that changed the course of Democratic politics and mobilized masses of new voters.
L.A. County's public health department will expand coronavirus testing for South L.A. residents among other steps to help diverse communities.
• Infections and deaths
• Detailed maps of the cases
• The spread of the virus
• Latest testing efforts
• Closures for your county
Netflix's "Unorthodox" recreates the customs of the Hasidic Jewish community in painstaking detail. We went behind the scenes to find out how they did it.
Former Times staffer Robert Hilburn opines that John Prine, who recently passed away, was one of the greatest songwriters America has ever produced.
If you love opera or "Star Trek," have we got a show for you.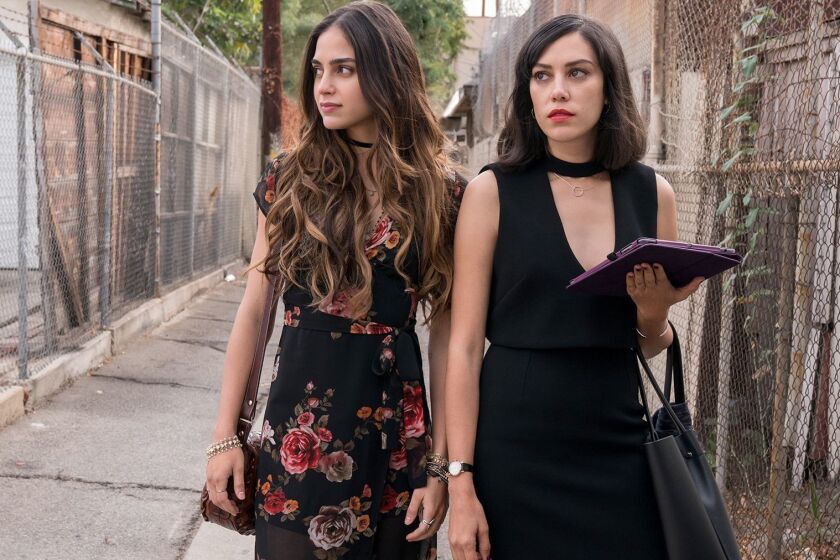 Starting this week, Latino stars from TV shows like "Vida," "Gentefied" and "One Day at a Time" will live stream readings of student scripts.
Ross Thomas delivered 25 novels populated by colorful, chameleonic characters. Among them: "Briarpatch," now a USA Network series.
Sign up for the latest news, best stories and what they mean for you, plus answers to your questions.
You may occasionally receive promotional content from the Los Angeles Times.
Coronavirus podcast
The daily 15-minute podcast hosted by reporter Gustavo Arellano kicks off on Wednesday.
How does the Los Angeles Times coronavirus tracker work? The people who built and maintain it explain.

With the coronavirus spreading, mental health experts are advising people to pay attention to any feelings of anxiety or depression.
As COVID-19 spreads across the United States, only a few areas are breaking down the numbers of infections and deaths by racial and ethnic groups.
Asian Enough Podcast
"Asian Enough" is a podcast about being Asian American — with guests like John Cho, Lulu Wang, Mina Kimes, Margaret Cho and Padma Lakshmi.
Need some uplifting news? Meet these three seniors who are remaining upbeat despite the coronavirus pandemic

Hotels are housing the sick and first responders, but cruise ships are less suitable because of tight quarters and shared ventilation, experts say.