The most significant witness yet in the House impeachment inquiry offered a first-hand account that shattered several key White House denials.
The Democratic debate in Atlanta ended with clashes over issues of race and political leadership, and Pete Buttigieg and Joe Biden found themselves in the hot seat.
Pete Buttigieg, mayor of South Bend, Ind., faced several barbed attacks in the Democratic debate.
A new poll from the Public Policy Institute of California shows 55% of likely voters said their main interest was ousting President Trump. Only 36% preferred a nominee who they mostly agreed with on issues.
Police at UC Berkeley make arrests at a large protest against conservative commentator Ann Coulter at UC Berkeley.
Six players on the undefeated team will be suspended for Friday's Division 3 semifinal game against undefeated West Valley.
Lightning strikes in Santa Monica and Seal Beach prompt closure of the beaches and piers. Other areas see rain, hail and, in higher elevations, snow.

In Paradise Clay, a waterfront enclave north of San Francisco, the estate of late comedian and actor Robin Williams is for sale at $7.25 million.
No NBA subject is too taboo for Stephen Jackson and Matt Barnes on the video podcast "All the Smoke," including Jackson's role in "Malice at the Palace."
It's been a long road, but the Clippers finally got both their stars in Kawhi Leonard and Paul George together on the court in a scrappy victory over the Celtics in overtime.
The Paradise High football team's title aspirations are in jeopardy after players are suspended by the CIF for running onto the field during a scuffle.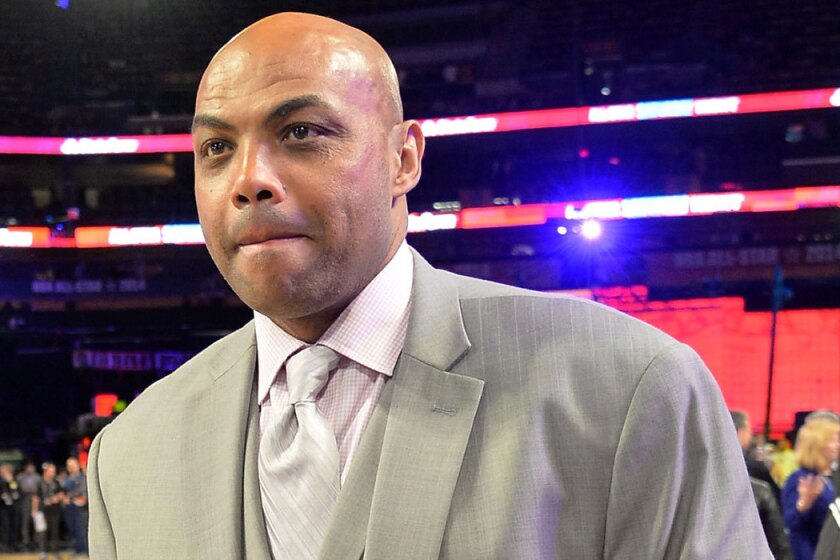 "It was an attempted joke that wasn't funny at all," Charles Barkley stated. "There's no excuse for it and I apologize."
Author Susan Choi and debut memoirist Sarah M. Broom took home the top honors — fiction and nonfiction, respectively — at the 2019 National Book Awards in New York City.

Lizzo led the field with eight nominations; Billie Eilish and Lil Nas X each received six. Lizzo and Eilish were both nominated in all four major categories.
The Democratic debate in Atlanta has tough competition for the nation's attention. But winnowing the candidate field is vitally important.
When a woman's body was found at a trash-sorting plant, Det. Julissa Trapp promises the victim's mother she would find the killer. The investigation would consume her for years.
Welcome to the Los Angeles Times' 2019 holiday gift guide, where our editors and writers are sharing their favorite gifts to give — and receive!
Jumping into freezing water may not seem like a great idea, but in many cases, your discomfort brings great comfort.
Graphic shows how to get around LAX, Hollywood Burbank Airport, John Wayne, Long Beach and Ontario airports.
The post-holiday sale might be the best time to plan your next national park trip
The studio T-Series has overcome powerful rivals, legal challenges, gangsters and tragedy on its way to dominating the world's biggest video-sharing site.

My job is to write about the wonders and challenges of our coast and oceans, but I'll admit: Before this story, I had no idea what an abalone looked like.
Lizzo led the field with eight nominations; Billie Eilish and Lil Nas X each received six. Lizzo and Eilish were both nominated in all four major categories.