Sheriff's deputy admits he was never shot at in parking lot of Lancaster station, authorities said
Most of LACMA's permanent collection is gone but the entrance price and parking still cost the same, a sad situation for museum-goers and tourists.
Thousands may have been exposed to measles by an infected New Zealand teen who visited Disneyland, LAX and other locations, local health officials say.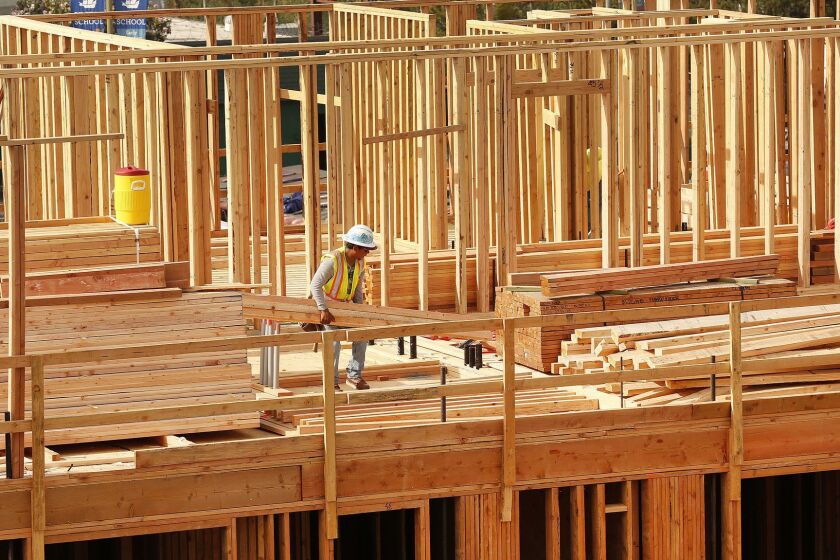 Building housing for homeless people is getting slower and costlier every year. But six developers who answered a challenge from L.A. Mayor Eric Garcetti may get to show they can do better, using a $120-million grant from the city.
After mass killings in Gilroy and Las Vegas, more than two dozen California legislators have asked their Nevada counterparts to meet this fall to discuss legislative steps Nevada might take to reduce the dangers from firearms in both states.

The proposal could have far-reaching effects across the housing industry, which is fraught with a long history of segregation and discrimination that continues to this day, often in insidious ways.
The last Sunday of each month, the community turns out to celebrate black music, art, community and food at the Leimert Park Art Walk.
Indianapolis Colts quarterback Andrew Luck says an unrelenting cycle of injuries spurred his decision to retire from football at age 29.
Serena Williams remains one of the best players in tennis, but she's running out of time when it comes to breaking Margaret Court's Grand Slam record.
Delicious bites, drinks, chef demos, music and more are in store at this weekend-long food festival.

See, hear and interact with world-class authors, celebrities, chefs and newsmakers as they discuss their books and tell their stories.
For 'American Ninja Warriors,' the course is a common enemy, drawing them together and compelling them to train year round.

In a small town, it can be hard to be any kind of different. But sometimes a person can be so much a part of the fabric of life that he sets his own rules.
Los Angeles scooter riders received 643 tickets from the LAPD in the first seven months of 2019, mostly for riding on the sidewalk and for riding without a helmet, city data shows.

Can the Dodgers continue their winning ways without utilizing closer Kenley Jansen and his recent struggles?