The Dodgers struggled at the plate against Blake Snell, but took the lead after the Rays pulled the pitcher in the sixth inning and L.A. captured its first championship in 32 years.
More news
Biden supporters have grown more confident the election will be fair, Trump backers less so. But on both sides, many voters fear disruptions.
Together, the Silverado and Blue Ridge fires have consumed more than 27,000 acres, but destruction to property has been relatively light.
The South Coast Air Quality Management District issued smoke and windblown dust advisories across Southern California due to wildfires.
Two families' struggle for justice reveals the dark truth of Saudi Arabia's labor system.
In his closing argument, Trump not only pretends that COVID-19 is ending when hospitalizations are getting worse, but he touts his help for Wall Street, although almost half of Americans don't own stocks.
Voting Resources
The general election is approaching fast, with presidential, congressional, state legislative and local races on the Nov. 3 ballot. Here's everything you need to know to make sure your vote is counted.


How voting works in: English, Spanish, Chinese (Mandarin), Korean, Farsi, Armenian, Chinese (Cantonese), Tagalog, Vietnamese, Hindi, Japanese, Thai, Russian and Khmer.
Tracking the Coronavirus
The healthcare workers on the pandemic's front lines all face risks, but a new study shows that they don't bear them equally.
Very little is known about the impact of COVID-19 on women and the babies they carry.
Of the 3,600 new coronavirus infections reported in L.A. County on Thursday, officials said roughly 2,000 were from a backlog of tests.
Visual storytelling
Los Angeles Dodgers fans from around the country swarmed Arlington, Texas and witnessed the team win their first World Series in 32 years. And, of course, they celebrated.
The Democrat goes to Warm Springs, Ga., to evoke the spirit of Franklin D. Roosevelt, while President Trump keeps up a frenetic pace in the Midwest.

In the three years before COVID-19, the U.S. economy under Trump performed about the same as it did during the last three years of Obama's presidency.
A senator mangled vice presidential nominee Kamala Harris' name at a Trump rally. It wasn't new for her, or for many more who've been made to feel "other."

A reporter who covered an Ebola outbreak in West Africa discovers troubling parallels in the U.S. over the coronavirus, including conspiracy theories and denial.
Jeanise Jones, a grandmother who played Borat's babysitter in the new "Borat" sequel, wasn't in on the joke and was paid $3,600 for her role.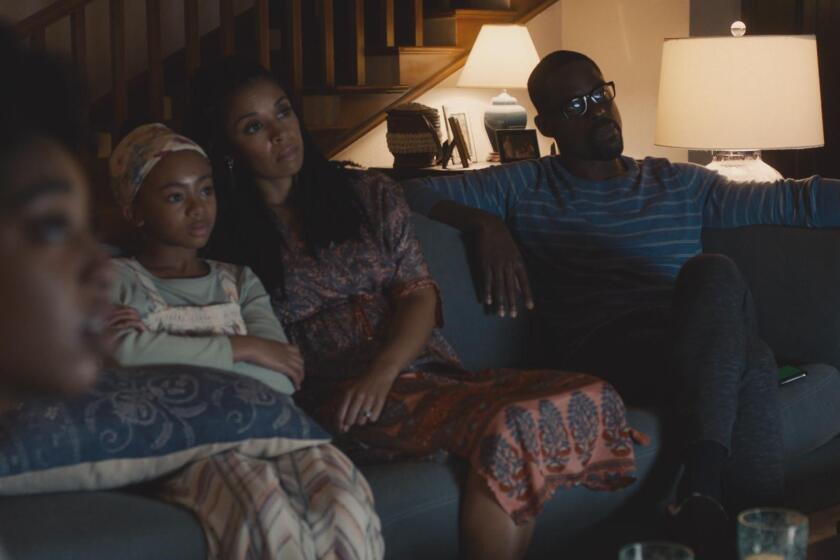 "This Is Us" adapted on the fly to COVID-19 and protests against racial injustice: "It almost felt irresponsible to not take on the moment," says its creator.
Mario Lopez, Elizabeth Berkley Lauren, Tiffani Thiessen and Mark-Paul Gosselaar are back in a new trailer for Peacock's "Saved by the Bell" reboot.
Samuel L. Jackson, Kumail Nanjiani, Brie Larson, George Lopez and other celebs reacted to Amy Coney Barrett's Supreme Court confirmation Monday.
As the centerpiece of a department facing a growing deficit, UCLA football has gorged itself on food spending that has no rival nationwide.
Coleman, the reigning 100-meter champion at the world championships, was punished for missing a string of random doping tests.
In 2019, USC tight ends had 15 receptions — or just 4% of the Trojans' total catches. New tight ends coach John David Baker hopes to change that.
Whatever confusion there is about Brian Norwood's position, his goal is to help one of the nation's worst passing defense units at UCLA.
Belgium now has some of the most worrying coronavirus statistics in Europe, which is reeling from a second wave of infections.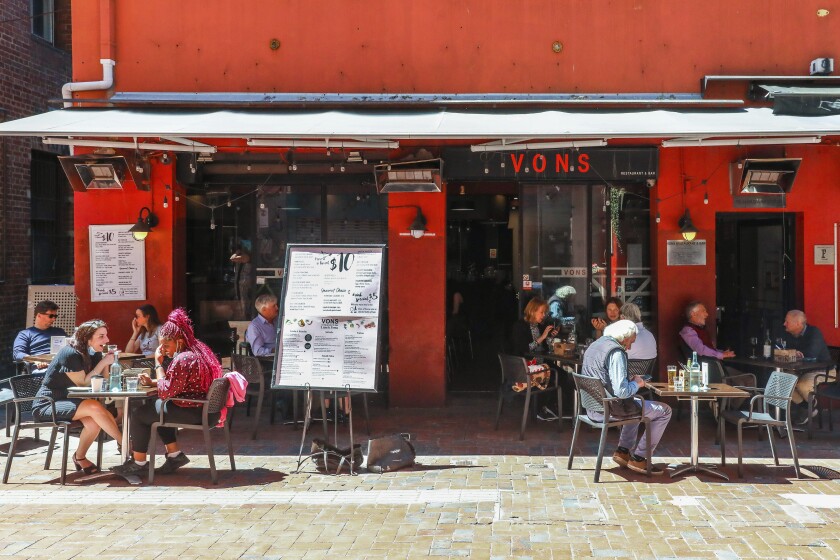 The lengthy lockdown was Melbourne's second since the COVID-19 pandemic began and has badly hurt the city's economy.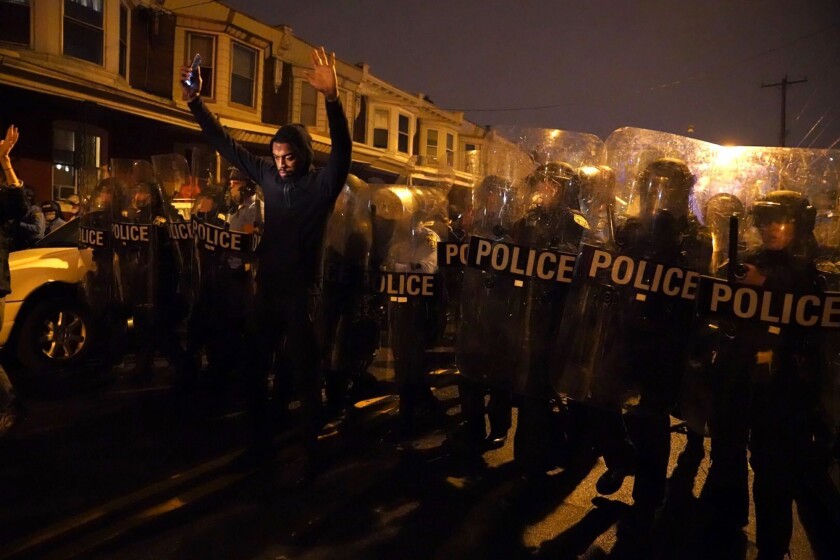 Police shot and killed 27-year-old Walter Wallace, sparking violent protests that officials said injured 30 officers and led to dozens of arrests.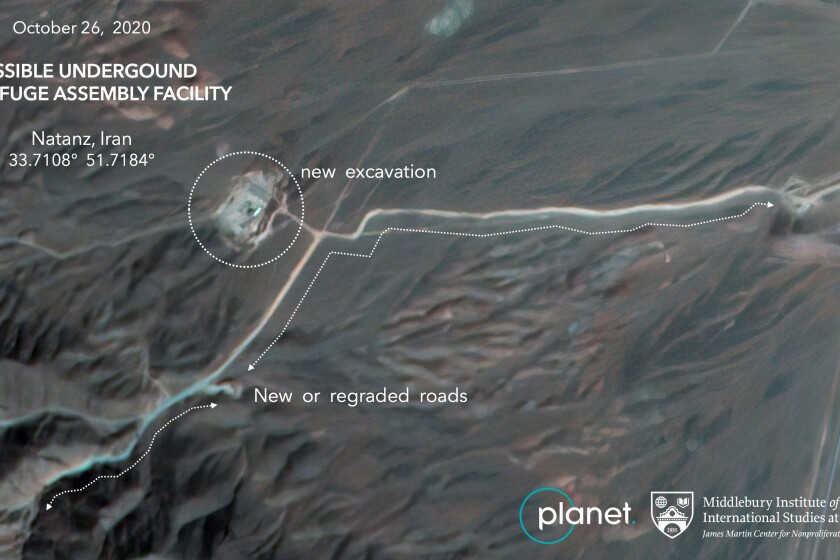 Satellite photos show that Iran has begun construction at its Natanz nuclear facility, where a centrifuge assembly plant exploded over the summer.
Santa Monica Farmers Market regulars adjust to long lines, smaller crowds, fewer farmers and a host of safety rules.
A 19,000-square-foot mansion in Newport Coast just sold for $61 million, making it the priciest home sale in Orange County history.

This week's lineup in the virtual Festival of Books 2020 features conversations with Natalie Portman, Kevin Kwan, Marlon James and Maria Hinojosa.
¿Por qué los Dodgers capturarán su primer título de Serie Mundial desde 1988? Hay una confiabilidad en este equipo que estuvo ausente en años anteriores

La votación anticipada está rompiendo los registros. La participación puede establecer un récord. Las campañas no pueden seguir el ritmo de la demanda de carteles de jardín. Un gran despertar ha golpeado a los votantes.
Unparalleled coverage of an unprecedented election.
Get our Essential Politics newsletter for exclusive reporting from our journalists from Washington to the campaign trail.
You may occasionally receive promotional content from the Los Angeles Times.
Gig companies have been pressing their drivers to vote yes on Proposition 22 and — regardless of the drivers' feelings on the matter — to push the same message to customers.

The final UC Berkeley poll of California voters shows Biden is likely to defeat Trump by the largest margin for a Democratic presidential candidate in state history.