Coronavirus
As the U.S. coronavirus death toll neared 10,000 on Sunday, Surgeon General Jerome Adams said the coming week would be "the hardest and saddest of most Americans' lives," likening the projected loss of life to "our Pearl Harbor moment, our 9/11 moment."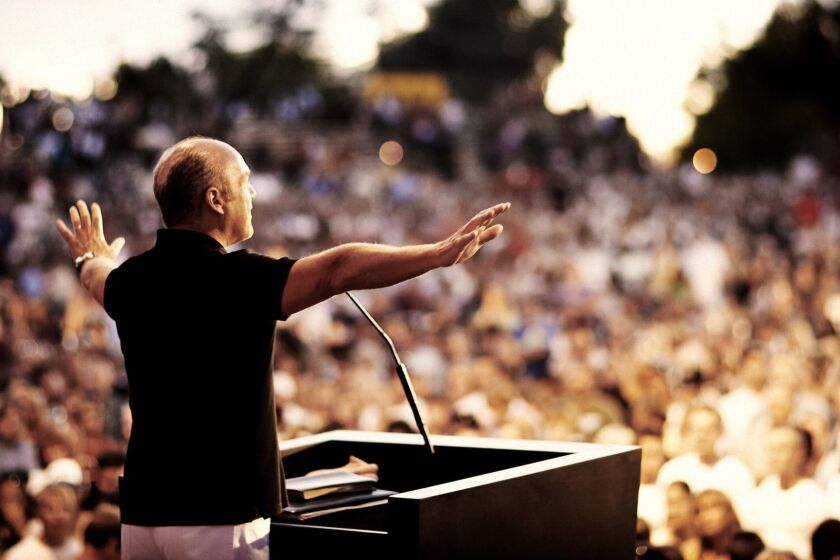 Trump said he would be watching the livestream Palm Sunday church service of Pastor Greg Laurie, of Harvest Christian Fellowship in Riverside.
• Infections and deaths
• Detailed maps of the cases
• The spread of the virus
• Latest testing efforts
• Closures for your county
The sports world has stopped, but the late Kobe Bryant was with us again as he was chosen for entrance to the Hall of Fame.

Tom Hanks, Rita Wilson, Pink, Idris Elba, Daniel Dae Kim, Andy Cohen and more have gone public with coronavirus diagnoses. And the list is growing.
Sign up for the latest news, best stories and what they mean for you, plus answers to your questions.
You may occasionally receive promotional content from the Los Angeles Times.
Asian Enough Podcast
"Asian Enough" is a podcast about being Asian American — with guests like John Cho, Lulu Wang, Mina Kimes, Margaret Cho and Padma Lakshmi.
The week's essential arts news in one newsletter, including a photographic portfolio of 5 L.A. artists and Patti Lupone's basement tours

Actress Julia Roberts, actor Dolph Lundgren and singer-songwriter Mike Love are making real estate headlines to take our minds off the coronavirus.
Landlords in Los Angeles are pushing tenants to agree to repayment plans far more onerous than what's required under new laws passed to prevent evictions.

As the global coronavirus pandemic has forced austerity measures at the University of Southern California, the private college has purchased an $8.6-million Santa Monica home for its president