GOP lawmakers, Trump surrogates tread carefully after he spent the Fourth of July holiday weekend denigrating the racial-justice movement and playing down the deadly pandemic.
Biden's pledge to attack racial injustice contrasts with Trump's stoking of white resentment at Mt. Rushmore.

Weeks after USC removed the name of Rufus Von KleinSmid, some are raising questions about a host of names and symbols on campus, examining whether they too should be purged at this historic moment of reckoning.
Climate change is increasing California's wet-to-dry extremes, but average precipitation is not declining.
In Santa Clarita, a brush fire that broke out near Soledad Canyon Road jumped the 14 Freeway at around 4 p.m. The fire had grown to 400 acres by 4:45 p.m.

A decade of 911 calls to the LAPD reviewed by The Times helps explain the possibilities and challenges of reimagining police.

Iran has confirmed that a damaged building at the underground Natanz nuclear site was a new centrifuge assembly center

A woman, whose racist, anti-Asian tirades last month shocked the public and the city of Torrance, has a warrant out for her arrest in connection to a confrontation separate from those recently captured on cellphone videos at a park.

A loose network of Facebook groups that took root across the U.S. in April to organize protests over coronavirus stay-at-home orders have new targets.
A special newsletter edition to equip you for the holiday weekend and get you up to date on what's happening, including beach closures and officials' fears that holiday celebrations could spark new outbreaks.
Venice activists did not want to cut the LAPD's budget. They sought to secede from L.A. and become an independent city with a police force under community control.

President Trump has a history of putting his personal interests and political interests ahead of the nation's interest. Be very wary as November nears.

Regularly escaping to the Angeles National Forest is one way to deal with the stress and uncertainty of life during the pandemic.
Plant parenting
As plant stores begin to reopen in Los Angeles, we share a few of our favorites.
Must Reads
Text messages recently released by the National Transportation Safety Board reconstruct helicopter crash that killed Kobe Bryant, his daughter Gianna and seven others.
A court's surprisingly light sentences for seven Papuan activists highlights how far the Black Lives Matter protests have reverberated in Indonesia.
The Pandemic in Photos
For the past 16 years, Mauro Rios Parra has sold fruit bars and ice cream on the streets of Pico-Union, one of L.A.'s densest cities and among the hardest hit by the coronavirus.
This Houston hospital tried to prepare for the second wave of COVID-19, but was already 80% full this week as a nurse and doctor fell ill.
A man was struck and killed in a hit-and-run crash Saturday in Lennox when he tripped in the street after lighting a firework, police said.

Stuart Cornfeld, who produced more than a handful of films with Ben Stiller under the production house Red Hour Films, died on June 26 after a bout of cancer.

Bryson DeChambeau worked on improving his strength during the coronavirus shutdown, and his power was on display in Detroit on Sunday.
The first official album from late Brooklyn rapper Pop Smoke features a dizzying array of guests that threaten to overwhelm his own formidable star power.
Stuart Cornfeld, who produced more than a handful of films with Ben Stiller under the production house Red Hour Films, died on June 26 after a bout of cancer.
Tony-winning "Hamilton" actor Leslie Odom Jr. gets candid about thoughtfully originating Aaron Burr, and the lack of diversity and profit-sharing in the theater industry.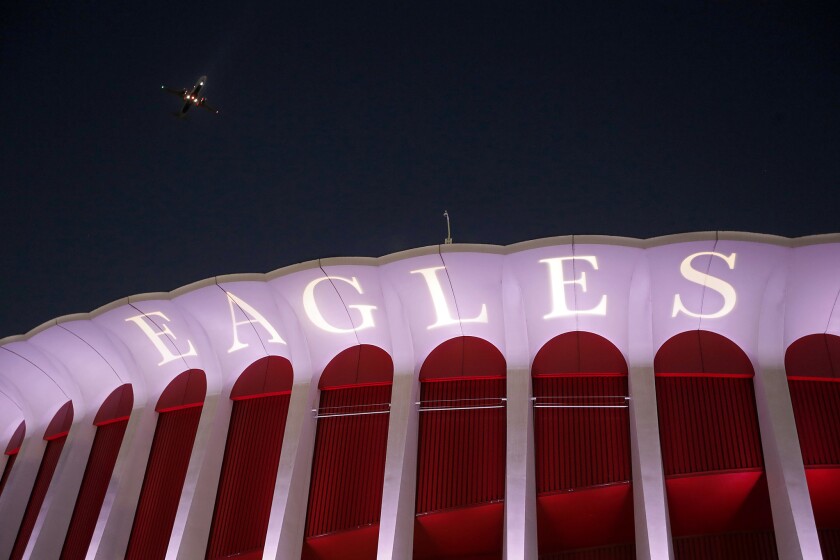 On Sunday, sports network ESPN will premiere an Eagles concert shot at the Forum in Inglewood. Here's how to tune in.
Dodgers players know they are contenders to win a World Series title, and the team doesn't believe a championship during a shortened season deserves an asterisk.
The spectator-less event due to the coronavirus gives TV broadcasters and producers a chance to experiment with how they present and cover MLS games.
Amid protests in the wake of George Floyd's death, Cleveland Indians manager Terry Francona believes it's time to change the team's nickname.
The Trojans' total number of positive cases is up to two since they began allowing athletes to return to campus two weeks ago. The two athletes who tested positive were experiencing symptoms and were put in isolation. One player remains in isolation.
Deep floodwaters and the risk of more mudslides are hampering search and rescue operations in southern Japan, including at elderly home facilities where more than a dozen died and scores are still stranded.
More than 200 researchers worldwide sign an open letter saying current guidance ignores evidence that the coronavirus readily spreads on microscopic particles known as aerosols that can hang in the air for long periods and float dozens of feet.
Baltimore protesters have pulled down a statue of Christopher Columbus and thrown it into the city's Inner Harbor.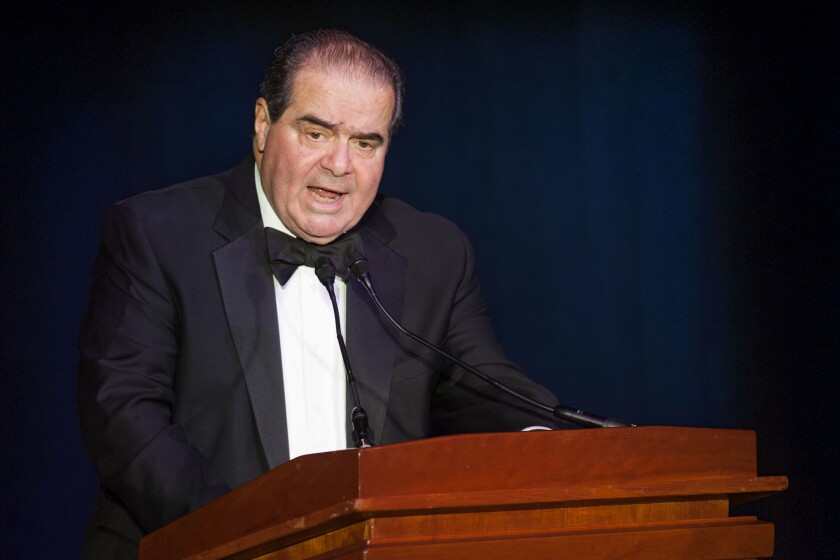 President Trump has a vision for his second term, if he wins one, of establishing a "National Garden of American Heroes."
Gregorio Leon drove to the outskirts of Lexington, S.C., the night of Feb. 14, 2016, with a gun by his side and rage in his heart.

For nearly three years, a mural of Jonathan Park's face adorned a white wall outside Catalina Liquor in Koreatown, his home and the neighborhood he's become inseparably tied to as the rapper Dumbfoundead.
The essential weekly guide to enjoying the outdoors in Southern California. Insider tips on the best of our beaches, trails, parks, deserts, forests and mountains.
You may occasionally receive promotional content from the Los Angeles Times.
A decade of 911 calls to the LAPD reviewed by The Times helps explain the possibilities and challenges of reimagining police.

How will L.A. County move forward in combating the coronavirus outbreak? Leaders from the Board of Supervisors offer a mixed bag of answers.
A medio año de la pandemia, es difícil imaginar que alguien, en cualquier lugar, no haya oído hablar del coronavirus.