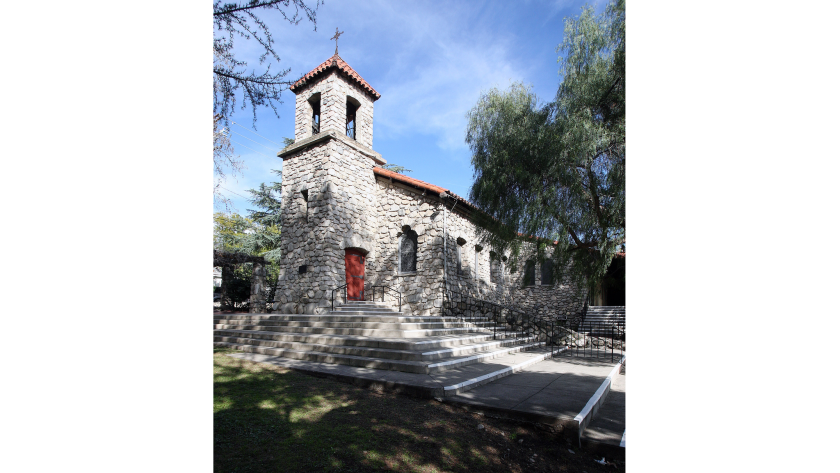 A roundup of community events in and around La Cañada Flintridge. To submit items, email carol.cormaci@latimes.com.
Thursday Club to host author Kristen Brakeman — Thursday, March 5, 12:30 p.m. La Cañada resident and the author of "Is THAT the Shirt You're Wearing???" will be the featured guest. She'll talk about her humorous book, a 2018 Thurber Prize semifinalist. This tea meeting of the club is open to the public. Admission is free and afternoon tea will be served. Guests who would like Brakeman to sign a copy of the book can purchase it ahead of time at Amazon or Barnes & Noble. The Thursday Club is located at 4440 Woodleigh Lane, La Cañada. For more information contact Jody Platisa at jodybp@pacbell.net.
Youth Financial Literacy Basics Workshop — Saturday, March 7, 2:15 to 4 p.m. Presented by the La Cañada Flintridge Youth Council, this event will feature speakers from Wells Fargo and Dilbeck Real Estate who will offer the basics on opening bank accounts, preparing to buy a car, paying for college, home ownership, real estate investments and more. The workshop will be held at the La Cañada High School auditorium, 4463 Oak Grove Drive, La Cañada. To register visit cityoflcf.org/ycregistration.
Crescenta Valley's ninth annual Prayer Breakfast — Saturday, March 7, 9 a.m. to 11 a.m. St. Luke's of the Mountains Episcopal Church, 2563 Foothill Blvd., La Crescenta. "Unity of Purpose" is the theme of the event's keynote speaker, Dr. Linda Junge, principal of Crescenta Valley High School. Performances by the CVHS Charismatics. Organized by the CV Town Council and other local organizations. Donation: $10 adults. Students admitted at no charge. For more information call Jo Ann Stupakis at (818) 269-3295.
Glendale Branch of the American Assn. of University Women (AAUW) breakfast meeting and program — Saturday, March 14, 9 a.m. The program will be "Voices from the Age of Suffragism (Doing More than Men Have Ever Done)," presented by Dr. Susan Shaw. Oakmont Country Club, 3100 Country Club Drive, Glendale. Cost is $28 and may be paid at the door by cash or check. For a reservation contact Marilyn "Susie" Robinson at marilyn_robinson@hotmail.com by Wednesday, March 11. Guests are welcome.
PERFORMANCE
"Lamb of God" oratorio by Rob Gardner — Saturday, March 14 and Sunday, March 15, 7 p.m. both dates. Performed by 50-plus voices from a coalition of churches from around the greater Crescenta Valley, the performances will be hosted by the Church of Jesus Christ of Latter-day Saints, 4550 Raymond Ave., La Crescenta. These free performances will be accompanied by a professional orchestra and conducted by James Thatcher of the Pasadena Symphony. Vocal soloists include Michael Thatcher, Kevin Odekirk and Adam Daveline.
Pittance Chamber Music presents "Modern Beauty," a concert of contemporary repertoire — Sunday, April 5, 7:30 p.m. Featuring Grammy and Emmy award-winning pianist Gloria Cheng, who will team up with Jennifer Cullinan, Donald Foster and Judith Farmer, all members of the LA Opera Orchestra. Barrett Hall, Pasadena Conservatory of Music, 100 N. Hill Ave., Pasadena. Tickets are $35; seniors, $20; student rush, $10 at the door. For more information visit PittanceChamberMusic.org.
CLASSES
Meditation Class — Fridays, noon to 1 p.m. This weekly meditation class, led by the Kadampa Meditation Center, is held in Room 4 at the Crescenta-Cañada Family YMCA, 1930 Foothill Blvd., La Cañada. No meditation experience is necessary, and all are welcome. The hour begins with guided meditation, followed by a teaching and then another meditation. Cost: free for YMCA of the Foothills members; $5 for nonmembers.
International Folk Dancing — Thursdays, 7:30 p.m. All are welcome to learn and do fun and beautiful dances from around the world every Thursday evening at the Community Center of La Cañada Flintridge, 4469 Chevy Chase Drive, La Cañada. Teaching level is adjusted to each evening's participants. The large dance room has a new floor and the ample parking is free. Each dancer's $5 pays for the class use of the facility. For more details, visit Foothill.Dance or contact JanRayman@charter.net or (818) 790-8523.
SENIORS
Pioneer Club/New Beginnings Club — Mondays at 11 a.m. Seniors who would like to lunch with others and perhaps enjoy a game of bingo or go on outings are invited to check out the Pioneer Club that meets the first and third Monday each month at Holy Redeemer Church, 2411 Montrose Ave., Montrose, or the New Beginnings Club that convenes at St. James the Less, 4625 Dunsmore Ave., La Crescenta each second and fourth Monday. For more information about the Pioneer Club, call Mary Mancuso at (818) 249-8454. To learn more about the New Beginnings Club call Gloria Pauly at (818) 248-2944.
---