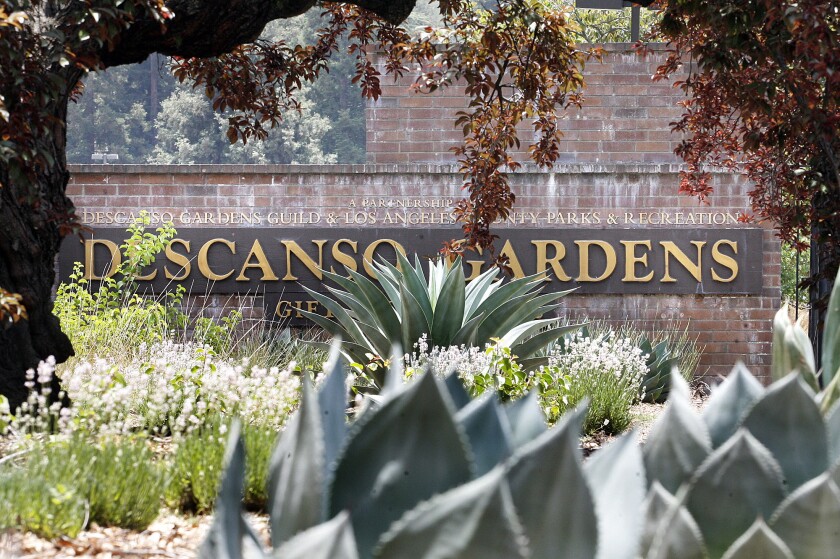 After three years of providing unique gourmet dining options for visitors to La Cañada's Descanso Gardens, Maple restaurant will soon close its doors as the garden announces a new partnership with Pasadena catering company, the Kitchen for Exploring Foods.
Maple opened in October 2016 under the direction of Executive Chef Mark Salazar of Patina Restaurant Group, which for years has provided garden patrons with a slate of catering services and the on-site Descanso Café, which will remain open.
Maple's last brunch will be served Nov. 16, although the restaurant will continue to provide dinner service throughout Descanso's "Enchanted: Forest of Light," which runs from Nov. 17 through Jan. 5. Reservations are available on OpenTable.com.
The Kitchen for Exploring Foods is anticipated to debut an entirely new menu and dining concept in early 2020, according to a Nov. 6 release issued by Descanso Gardens.
"The Kitchen is known for celebrating and appreciating the seasons — much like Descanso," Executive Director Juliann Rooke said in the release. "I think this partnership will be great for our members and visitors when they come to enjoy the gardens."
Founded by Peggy Dark in 1984, the Kitchen for Exploring Foods creates gourmet seasonal menus that have garnered a devoted following among Southern California food lovers.
The Kitchen previously partnered with the Los Angeles County Arboretum under the guidance of Dark, who in 2008 co-wrote the book "Fabulous Parties: Food and Flowers for Elegant Entertaining."
"We look forward to a new relationship with the Kitchen," Rooke stated. "We love the idea of trying a new direction that aligns so closely with our future vision for Descanso Gardens."
---