Crime Report: Home burglarized while family is out for a walk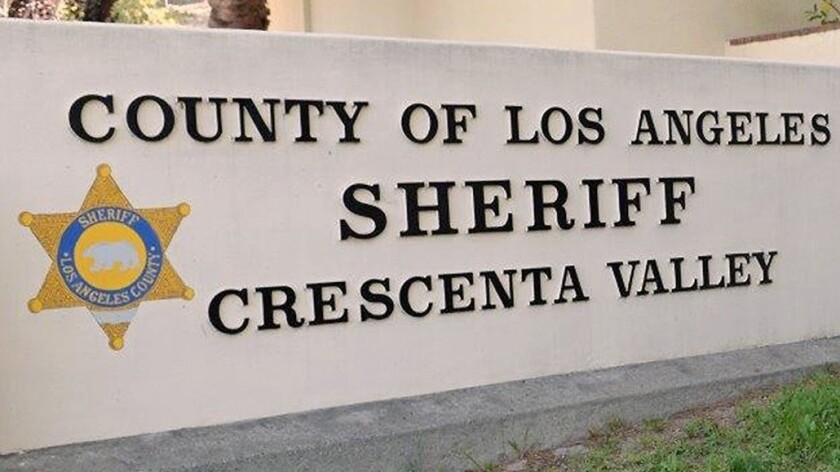 March 31
Vandalism: 3000 block of Alabama Street, La Crescenta. A man discovered that 2 feet had been cut off each of the eight panels comprising his stained wood fence, sometime between March 29 and March 31. He suspects a neighbor with whom he has had an ongoing dispute about the lot line where the fence stands.
Vandalism: 4100 block of Ocean View Boulevard, Montrose. A woman reported that sometime between the afternoon of March 28 and March 31 someone had used a sharp object to flatten all four of the tires and leave long scratches around the body of her 2019 Honda Civic. She suspects her daughter's ex-boyfriend.
April 1
Burglary: 1200 block of Journey's End Drive, La Cañada. A man reported he'd been out on a walk with his family at around 4:20 p.m. when he received a call on his cellphone from a neighbor advising him that his home security system had sounded. When the neighbor checked to see what was happening he saw two men, described as Latinos in their 20s, running away from the house and toward a waiting black Audi sedan that was parked facing southbound on adjacent La Cañada Boulevard. The witness was later able to provide investigators with a partial license plate. After receiving the call from his neighbor, the victim returned to his home where he noticed a 7-foot-tall by 2-foot-wide window on the side of the house was broken. He called law enforcement for help. When deputies arrived they went through the property and noted a nightstand drawer in the master bedroom was open and its contents were on the floor. The only item the victims could immediately say was gone was a MacBook Air laptop computer. Deputies found a cellphone in tall grass in the yard that they took for evidence. Video surveillance footage showed the two men, both wearing gray hooded sweatshirts, knocking on the victim's front door after the family started out on their walk. When no one answered, the two intruders walked toward the west side of the house and out of view of the camera.
April 2
Forgery: 2600 block of Foothill Boulevard, La Crescenta. A man learned from an employee at a bank he has a business checking account with that someone had attempted to cash a check that was purported to be from him. The account and routing numbers were correct, but it was not the same check that his business uses.
Theft by access card: 900 block of Town Center Drive, La Cañada. A man who was alerted to the crimes by texts from his banks said someone used two of his credit cards to make purchases at a retail store in the Town Center. Security video footage at the store shows the suspects, two adult Latinos, making separate purchases of multiple Visa gift cards and miscellaneous merchandise at around 5:40 p.m. and leaving the store with the goods.
April 3
Attempted vehicle burglary: 2300 block of Barton Lane, Montrose. Alerted by his home security system at 1:25 a.m. that there was some kind of motion outside his home, a man checked video footage that showed four people getting out of a late model Ford Explorer, possibly white, and approaching the victims' three vehicles. They tried all the door handles to see if they were locked and found all the targeted vehicles secure. The victim went out his front door and started yelling at the four, who ran southbound on Barton and climbed into the Explorer, which was then driven out of view.
April 4
Fraud: 400 block of Oliveta Place, La Cañada. A female who thought she'd made a legitimate sale of a pair of shoes over a social marketing app reported she instead was swindled out of money. She'd been contacted by a "buyer" who offered to pay for the shoes with a cashier's check. When the check arrived it was for far more than the agreed-upon price. She received texts from the "buyer" who instructed her to deposit the cashier's check as soon as possible and to send the overage back to the buyer. The victim followed the instructions but later realized, on learning her bank account had dwindling funds, that the electronic deposit of the cashier's check she had made had been rejected by her bank.
Compiled from reports on file at the Crescenta Valley Sheriff's Station.
---