Study says cats can catch coronavirus, but vets say common sense will keep pets OK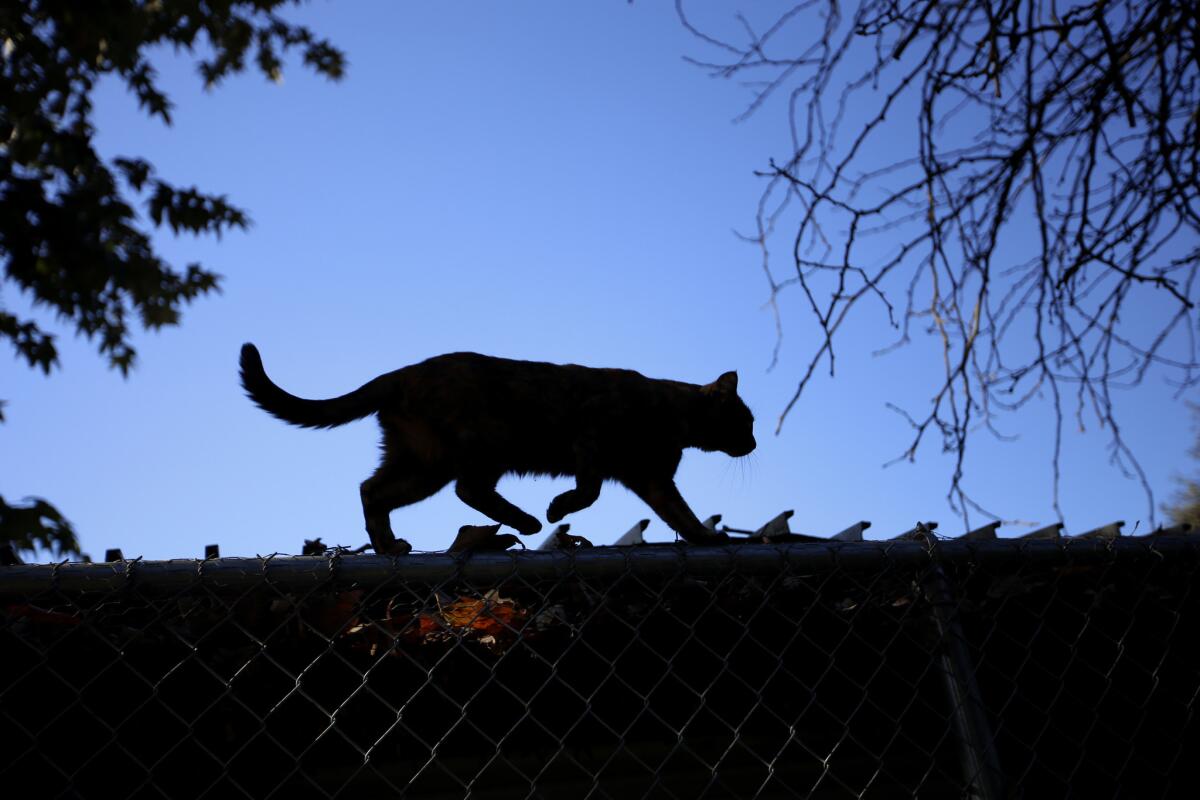 Despite reports suggesting cats can catch the novel coronavirus — and news that a Bronx Zoo tiger whose handler was infected tested positive for the virus — local animal experts are confident with some common-sense practices, Fluffy and Fido will be just fine.
Initial reports indicated domestic animals and livestock were not known to contract the novel coronavirus.
But a study conducted in China and published April 8 in the weekly journal Science found that while the virus replicates poorly in dogs, pigs, chickens and ducks, ferrets and felines could become infected.
Cats were also found to be able to infect one another via respiratory droplets, the study determined.
"We found that ferrets and cats are highly susceptible to SARS-CoV-2 (the novel coronavirus), dogs have low susceptibility and livestock including pigs, chickens and ducks are not susceptible to the virus," researchers concluded.
The study's publication coincided with recent news that a 4-year-old Malayan tiger at the Bronx Zoo tested positive for the novel coronavirus after being exposed to an infected but asymptomatic zookeeper, according to the Los Angeles Times.
The feline began showing symptoms March 27 and was tested April 2. At the time, the U.S. Department of Agriculture had not identified the novel coronavirus among animals and did not recommend routine testing, the Times reported.
While it's unclear exactly how much household cats may be at risk for contracting the virus, local veterinarians are cautioning people not to overreact and to employ the same practices that prevent the spread of the virus among humans.
Veterinarian Woody Walker, owner of the La Cañada Pet Clinic since 1981, continues to serve clients during the pandemic, though mainly through curbside drop-off and pickup.
He says the coronavirus itself is not new to humans or animals — previous strains have been identified in pets, livestock and even whales and dolphins. However, the novelty of SARS-CoV-2 means much is still unknown.
"There's just a panicked response right now because this thing is novel," Walker said Monday. "There's just no evidence, one way or the other, this will be a problem for pets, or a problem of pets giving it to humans."
He advised people to practice the same hygiene around animals they'd use with other humans and understand the virus is not as likely to cling to fur as it is hard, slick surfaces.
"Wash your hands after you play with your cat or dog," Walker said. "Walk your dog 6 feet away from people and encourage them not to pet your dog — that kind of stuff is going to help plenty."
Pasadena Humane Society head veterinarian Matthew Toscano said his facility closed to walk-in visitors in March and is providing essential services via a skeleton crew. Many shelter-housed animals have been fostered out during the pandemic.
New protocol advises animals surrendered by owners who've tested positive for the coronavirus or may be infected are being quarantined for 14 days. As of Monday, one dog was being isolated at the Pasadena facility.
Toscano says pets are safest when kept in the home, and he urges pet owners not to surrender their cats or dogs unless it's an emergency.
"Although it appears cats can get the virus, that does not equate to them giving it to humans," he said. "Humans are the primary risk to other humans. Still, at the end of the day, more research needs to be done."