Crime Report: Man with possible vendetta against Toyota 4Runners slashes tires of 5 SUVs during spree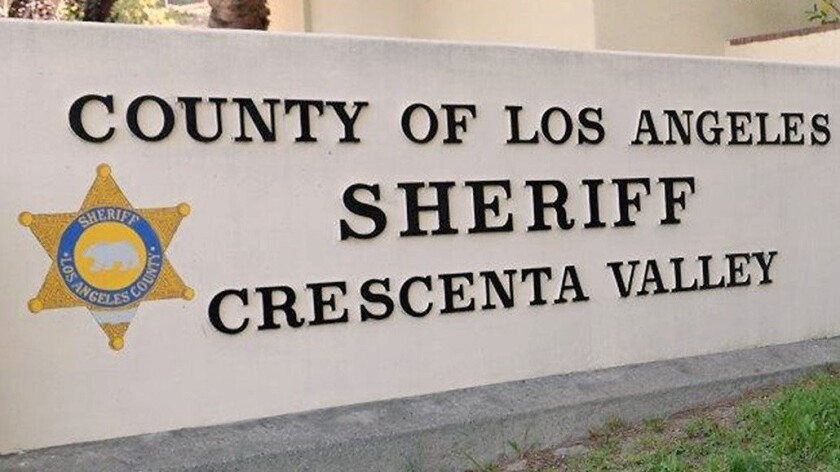 Feb. 4 to April 11
Vandalisms, vehicular: multiple locations, La Crescenta. A dark-haired man is believed to be connected to slashing the tires of different Toyota 4Runners in La Crescenta, with two incidents occurring on the 3100 block of Foothill Boulevard on April 4 and 10 and two on the 2800 block of Sanborn Avenue in February and again on April 11. In one instance, the vehicle owner saw the suspect pacing in front of his house and attempted to apprehend the man, described as a dark-haired man about 5 feet 7 and about 200 pounds, but the suspect extricated himself before fleeing on foot. A fifth incident was recorded in another report dated Feb. 19. Deputies believe the man may live near the locations where the vandalisms occurred.
April 5
Mail theft, intent to defraud: 4200 block of Chevy Chase Drive, La Cañada. A woman received a call from someone asking if she'd received a check sent to her and remembered three days earlier seeing loose fliers around her mailbox. She called the bank to cancel the check and learned an unknown person had attempted to deposit its funds into another account.
April 9
Burglary: 600 block of Foothill Boulevard, La Cañada. The city's postmaster reported sometime between April 7 at around 7 p.m. and 7 a.m. April 9, someone pried into several post office boxes and stole mail from inside them. He was unable to specify which items may have been stolen.
Theft, stolen access card; theft, unlocked vehicle: 500 block of Foothill Boulevard. A woman visited a gas station at around 6 p.m. April 9, taking her debit card out of her wallet and leaving the wallet on the passenger's seat. She left her vehicle unlocked and paid for the fuel before leaving. At around 7:40 p.m., she got a message from her bank about fraudulent activity but ignored it. The next day, she received a similar message from her credit company and only then realized her wallet was missing from her vehicle.
April 12
Identity theft: 5100 block of La Cañada Boulevard, La Cañada. A woman told deputies she received an email on April 10 telling her she needed to validate an account. She complied and was sent to a website that instructed her to enter her credit account number and email a picture of herself holding her driver's license. She complied with that request as well. At around 8:45 p.m. that day, she received an alert from Chase Bank that nine possibly fraudulent charges to her account had led the bank to suspend the account.
Compiled from reports on file at the Crescenta Valley Sheriff's Station.
---