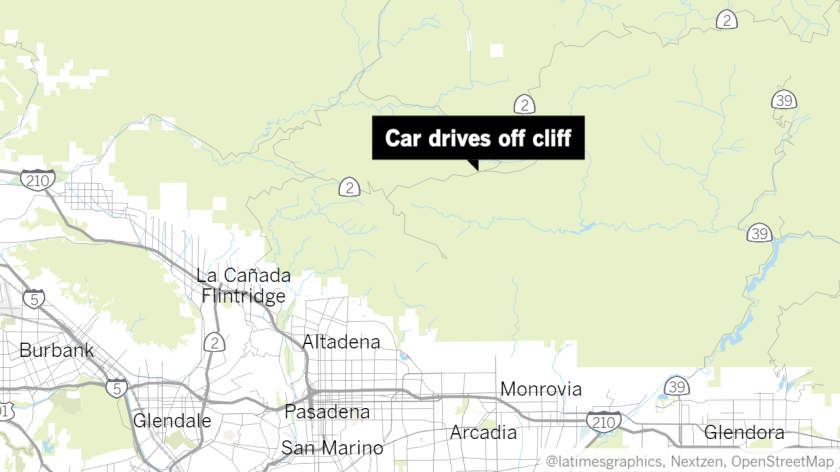 The California Highway Patrol is investigating what led a car to careen off a road Monday morning in the Angeles National Forest, sending one passenger to the hospital.
A Los Angeles County Public Works employee witnessed the car go off a cliff around 5:04 a.m. on Upper Big Tujunga Canyon Road near its intersection with Angeles Crest Highway. One of the car's five occupants was ejected from the vehicle, according to the L.A. County Fire Department.
Although neither the CHP nor the fire department could confirm the identities of the passengers, KABC-TV reported they were all men in their 20s.
The injured passenger was airlifted to Huntington Hospital, and his current condition was unavailable, according to the CHP. It's not clear if the other occupants suffered any injuries.
Twitter: @Andy_Truc
---