For the past week, Los Angeles County Public Works Department crews have been spotted in the Hahamongna Watershed basin clearing tree limbs, trash and mud deposited by winter rainstorms so nearby Devil's Gate Dam can operate more efficiently.
The maintenance work began on Feb. 20 and could take up to two weeks, as crews remove some 500 cubic yards of material via 50 truckloads, county spokesman Kerjon Lee told the Valley Sun.
Lee said debris from recent rain storms washed down from canyons at the top of the watershed and clogged up trash racks that protect the dam's sluice gate.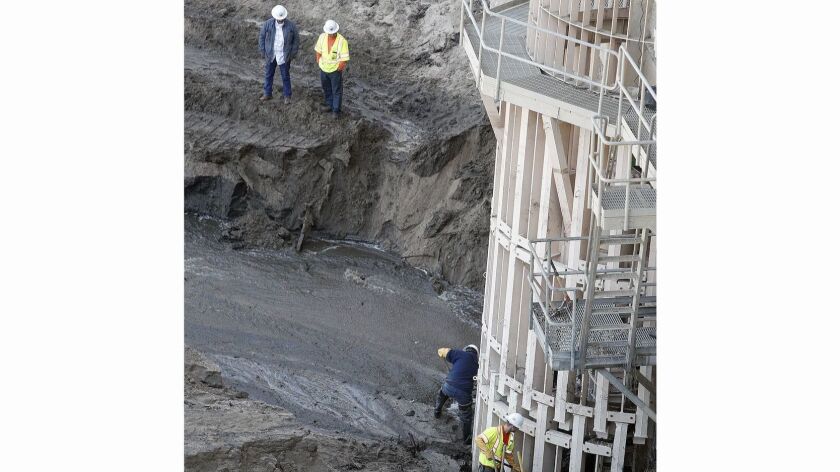 Once cleared, the gate will allow crews to operate the dam's controlled water release function — a benefit given a forecast of rain in and around La Cañada Flintridge that could continue through this weekend. The debris will be transported to Scholl Canyon Landfill in the city of Glendale.
Lee said so far winter weather has not delayed the county's multiyear Devil's Gate Sediment Removal program, during which county crews are expected to haul away some 1.7 million cubic yards of debris via an estimated 425 round-trip daily truck trips.
Hauling is still on track to begin in April and run through October or November, during the first year of what could be a four-year project, according to Public Works officials.
Twitter: @SaraCardine
---