Flintridge Bookstore building listed for $5.35M, but business will stay put for now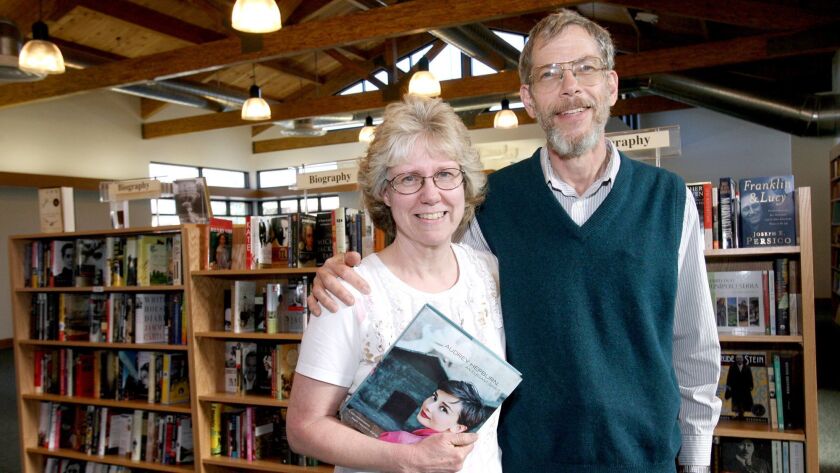 La Cañada retail icon Flintridge Bookstore & Coffeehouse is not planning to pack up and move in the immediate future, but the 6,340-square-foot building was recently listed for sale to solicit interest from potential buyers, the owner confirmed Thursday.
A real estate listing seeking $5.35 million for the .31-acre property at 1010 Foothill Boulevard was circulated on social media Thursday, prompting much reaction from residents and patrons of the establishment.
Posted by Glendale-based KW Commercial on June 8, the listing stated the building's current tenant "will need time to vacate the property after the close of escrow."
But La Cañada resident Peter Wannier, who runs the business with wife Lenora, said he has no immediate plans to close the independent bookstore and was simply looking for someone to take over ownership of the building, constructed in 2010 and opened to the public in February 2011.
"My interest is in running a bookstore, not owning a building," Wannier said Thursday. "Even if we sold the building we would lease it back. If we don't get a reasonable offer we're not going to sell it."
The bookstore owner said he and his wife have been approached by a few people who've expressed interest but indicated the couple has no plan to take concrete action anytime this calendar year.
The Wanniers purchased the land on the southeast corner of Foothill Boulevard and Chevy Chase Drive in 2006, the year before they first opened for business a few doors away, at 964 Foothill Blvd.
On April 1, 2009, a big rig driving south on Angeles Crest Highway lost control of its brakes, tore through the intersection at Foothill, killing a Palmdale man and his 12-year-old daughter before careening into the bookstore.
For the next four months, the couple operated their business from a portable trailer while the storefront was repaired and reopened Aug. 1 of that year. One year later, the Wanniers began the long process of developing their long-held corner lot, which then housed an abandoned gas station surrounded by chain-link fencing.
"Part of the reason we did the building was we wanted to make something attractive here at this important corner of La Cañada," the Peter Wannier said, describing the lot's former condition as "sad."
In the years that followed, Flintridge Bookstore & Coffeehouse's 30-foot clock tower has become a recognizable landmark and the business has remained fairly robust, offering not only popular titles, coffee and gifts, but a mini-printing press for authors looking to self-publish and an event space for numerous author talks and local events.
"It's a real asset in the community because that kind of thing is rare," said Pat Anderson, president and chief executive of the La Cañada Flintridge Chamber of Commerce, of which the bookstore is a member. "I think it's very important and we all need to support it."
Although Wannier has no plan to close the shop this calendar year, the bookseller did not indicate how long he might be interested in staying on the property as a lessee if a deal were to be struck.
"There's nothing immediate happening, but I'm not precluding anything from happening," he said.
---