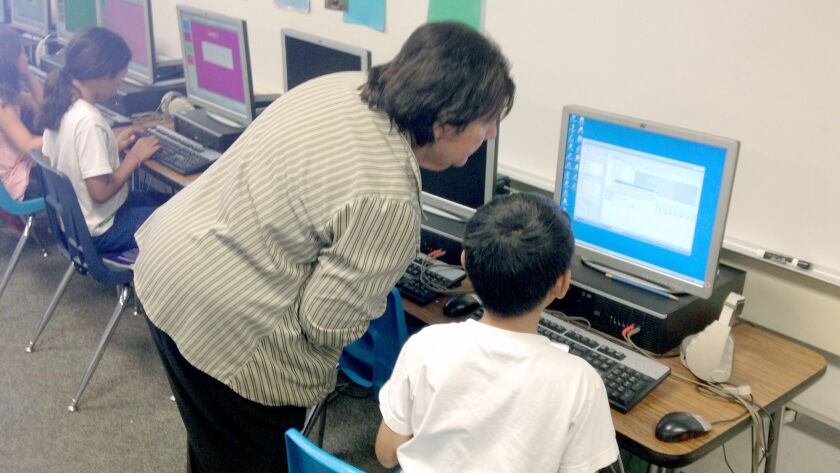 La Cañada public school supporters could soon be asked to keep their wallets open, as La Cañada Unified School District considers the feasibility of continuing a $450 parcel tax due to sunset in 2021 by several years.
In a regular meeting Tuesday, governing board members approved a $6,500 per month contract with Charles Heath, principal with San Francisco-based TBWB Strategies, to gauge public interest on placing a parcel tax renewal before voters as soon as March 2020.
The current parcel tax was passed by district voters in 2014 and will have raised an estimated $2.6 million for instructional needs at La Cañada Unified schools by the time it sunsets in June 2021.
Should an extension be approved in an election, district voters would continue to pay their current annual assessment, rather than paying a higher rate.
On Tuesday board members roundly approved sending Heath into the community to learn through telephone surveys and polls whether the public would support the move. Heath conducted similar studies for the current parcel tax and an earlier version passed in 2009, as well as the $148-million Measure LCF school bond passed in 2017.
"The success of our past two parcel taxes as well as the bond campaign was directly related to our involvement with Charles Heath," said board member Ellen Multari. "I think we're very wise to pursue this again. It just seems to be part of our success strategy."
Unlike the Measure LCF, whose funds can only be spent on capital building projects, parcel tax funds can be applied to teacher salaries, class-size reductions and instructional needs.
Board Vice President Joe Radabaugh said, "You have to get ahead of it and communicate it correctly, the oversight and benefits — you can't take it for granted. It's really important we do this right."
Also Tuesday, board members:
Recognized the future plans of 344 recent La Cañada High School graduates who, according to Board President Brent Kuszyk, will attend colleges in 27 states and six countries, including France, China, South Korea and Australia. Some 75% will attend four-year universities, while 21% have plans to attend two-year colleges with about half of all grads opting to study in California. Kuszyk thanked teachers and counselors for their contributions, adding. "It really does take a village."
Approved spending $62,500, with a matching commitment from the city, to resurface tennis courts at Cornishon Avenue that have become unsafe due to lack of repair. The $125,000 project is anticipated to be completed this summer.
Heard an update from Supt. Wendy Sinnette on estimated enrollment for next school year. After two rounds of transfer application acceptances, the total student population stands at 4,115, with enrollment at Palm Crest Elementary at 653, Paradise Canyon Elementary at 732, La Cañada Elementary at 642, La Cañada High School 7-8 at 718 and LCHS 9-12 at 1,334. Sinnette said further school-site and grade-level transfers will be considered.
Extended LCUSD's contract with Child Educational Center for 16,800 square feet of classroom space at 140 Foothill Blvd. through June 30, 2020 to allow more time for talks about long-term lease anticipated to begin July 1, 2020. The one-year extension will generate $43,351.74 in revenue to the district.
---