La Cañada High racing phenom leaves adult competitors in the dust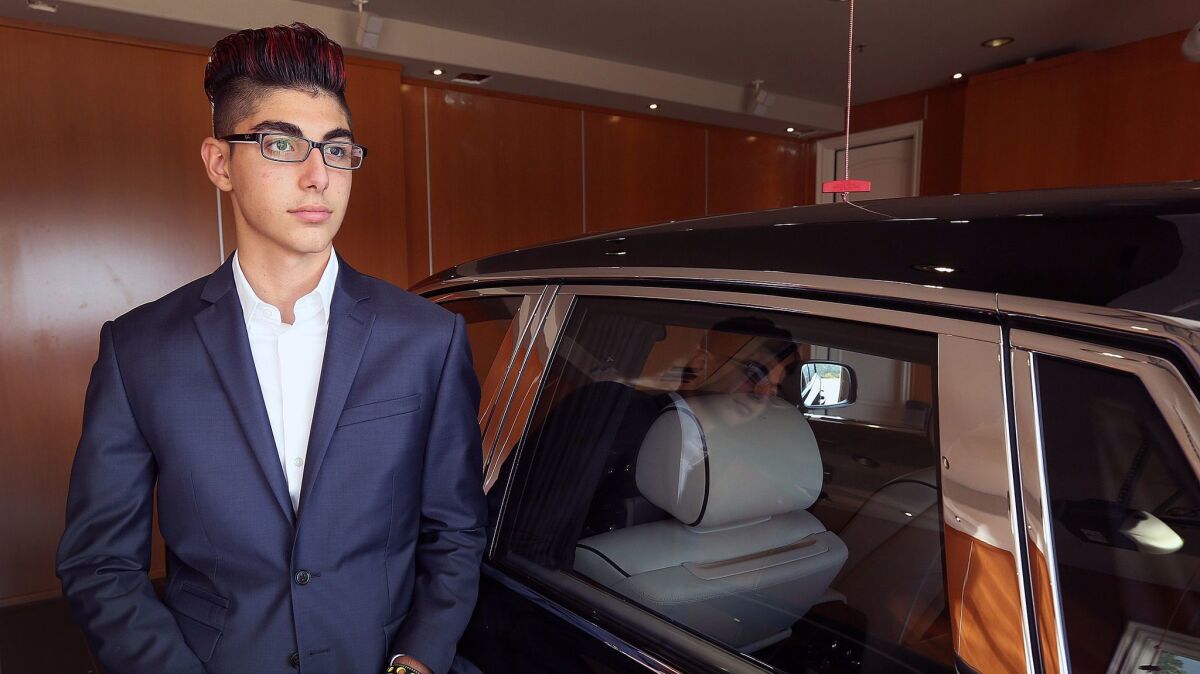 Like most 14-year-olds, La Cañada High School student Steven Aghakhani has never driven on city streets and has to lean on older sister Nina or call for an Uber whenever he needs a ride to school or a friend's house.
Unlike most 14-year-olds, however, Aghakhani has logged many a mile on the racetrack, where he maneuvers high-performance vehicles like McLarens and Lamborghinis to speeds over 200 mph, deftly wheeling past drivers twice his age for a spot on the podium.

For the record:
2:06 a.m. Dec. 7, 2022An earlier version of this story spelled Armik Aghakhani's first name as Amrik.
The local teen first felt the call of the road as a child playing car-themed video games "Need for Speed" and "Forza." His passion and interest grew as he watched father and former competitive racer Armik tend to his own collection of high-end cars.
"It just kind of sprung up and, at some point, I fell in love with them," he recalled.
At age 7, Aghakhani first got behind the wheel, driving open-wheel go-karts with a private instructor who considered the youngster's ability to memorize the nuances of different courses exceptional and recommended he graduate to full-size vehicles.
When he was 9, Aghakhani got a 2006 BMW M3 E46 that helped acquaint him with the basics of driving. In the course of the next few years, the adolescent's collection would grow to include a 2014 McLaren 650S, a 2013 Lamborghini Gallardo Super Trofeo and a 2015 Super Trofeo Huracan.
"The McLaren was a street car he was racing," his father clarified. "But the Lamborghini, that's a proper race car."
Today, the La Cañada teen has obtained pro driving status and has his own team crew through U.S. Racetronics, based in Kern County's Buttonwillow, where he practices every Thursday. He works out with a trainer on quickening his reflexes and keeps a careful eye on his weight.
"Armik's always been the one who's like, 'You have the talent to do this,'" said stepmom Jennifer Aghakhani, recalling times when the father would wake his son at 5 a.m. for practice. "He really is Steven's coach at the end of the day. We've always had a belief in Steven's talent."
So far, their efforts are paying off. This spring, Steven Aghakhani competed in the National Auto Sport Assn. (NASA) Pro Series Southern California Regional Championship, where he earned top ranking and was invited to compete in a Western State Championship in October. He's earned numerous trophies in competitions that were, before him, restricted to drivers 16 and older.
The 14-year-old has also picked up sponsorships from LPA Lighting Partners and RX Unlimited and currently drives under a title sponsorship from business and technology consulting firm SADA Systems.
Armik Aghakhani, who stopped racing in 2005 after flipping his car numerous times in an accident at Willow Springs International Raceway, acknowledges the dangers inherent in the sport but ardently believes in Steven's competence behind the wheel.
Three months ago, he said, his son hit a concrete wall while traveling 145 mph during practice but walked away unharmed. In February, he got in a scrape at 199 mph. Racing cars requires tremendous endurance in an environment that can reach temperatures up to 158 degrees Fahrenheit.
"It's pretty common," Armik Aghakhani said of the scrapes and the nerves that accompany them. "Every single race car driver has done it in their lifetime."
"I still have memories of it a bit," Steven admitted of his accident. "But if you keep having memories, it slows you down."
Right now, the father and son are focused on building a professional racing career for Steven. Their goals include participating in the Rolex 24 at Daytona — a 24-hour endurance race held annually at Florida's Daytona International Speedway — and eventually qualifying for NASCAR.
"As easy as NASCAR looks to certain people, I know there's a lot of endurance required and heat exhaustion," said Steven Aghakhani. "There are a lot of things drivers have to go through, but I think we're up for the challenge."
Beyond that are typical teen benchmarks, like securing a learner's permit and driver's license. Steven's first car for driving around town will likely be a used Subaru WRX, a substantial step down from what he's used to.
"You know that will slow you down," Armik Aghakhani said, warning his son of the possible negative impact of street driving on his racing times.
"(But) it gives me freedom," his son grinned back, imagining the possibilities.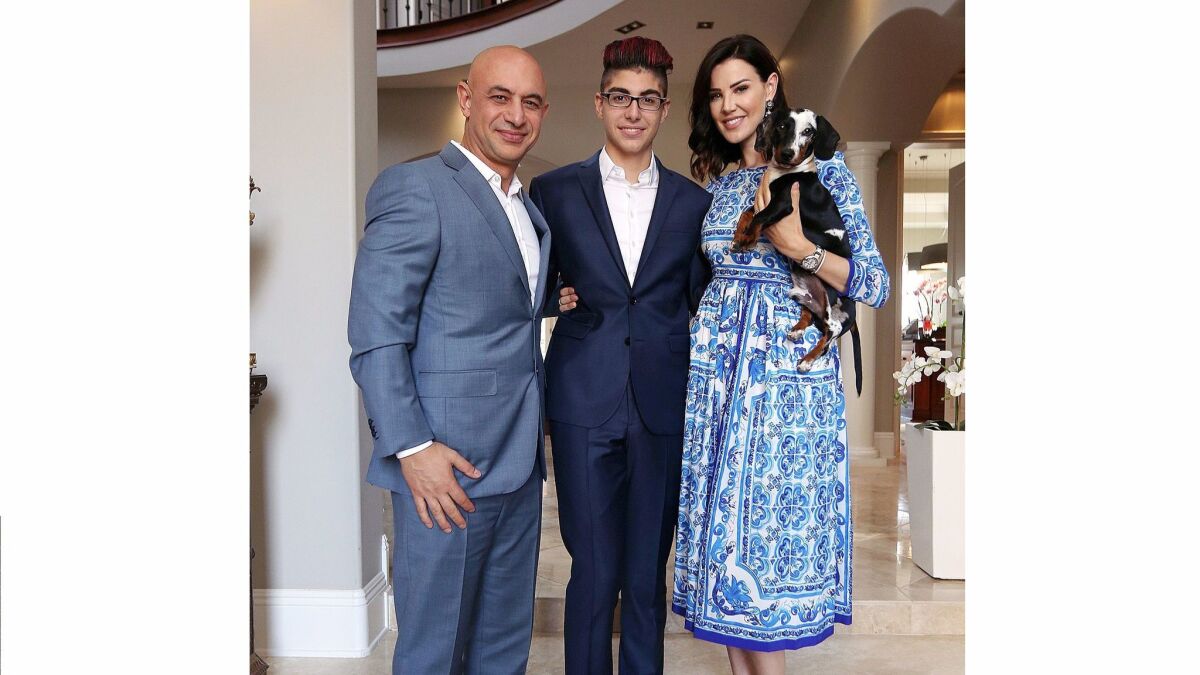 Twitter: @SaraCardine
---