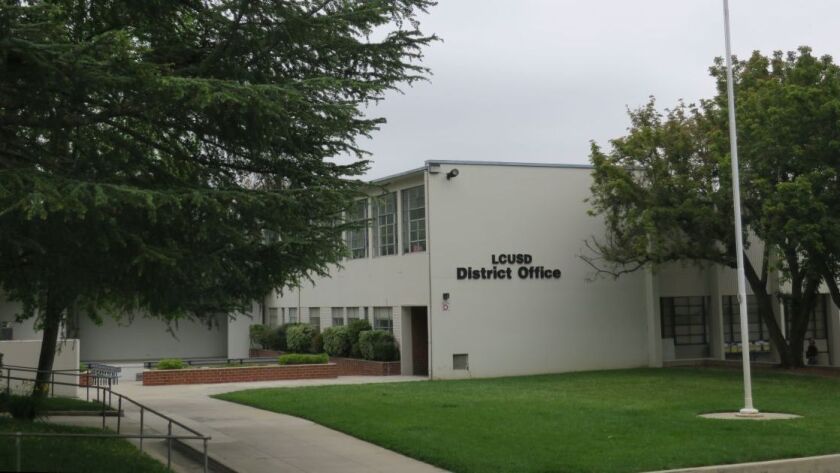 A task force charged with creating a La Cañada Unified School District well-being, safety and security plan is refining a list of recommendations that could bring some big changes to public school campuses in the coming years.
On Tuesday the group comprised of district officials, teachers, staff, parents and students convened in the LCUSD Governing Board Room to discuss suggestions they'd developed over the last six months for making schools safer. The end goal is to present a comprehensive list that may be adopted by school board members and implemented districtwide.
The task force first met last May, in response to parent concerns about drug arrests, disciplinary issues and possible threats to the La Cañada High School campus. Members organized into five subcommittees or areas of focus: student and staff training; traffic and parking; school site security; wellness, communication and outreach; and examining a closed-campus lunch period at LCHS.
Group leaders shared their progress Tuesday. Suggestions included creating better visitor management systems, developing active shooter plans, upgrading security cameras and communicating with families in the event of an emergency.
Some of the measures entail concrete changes, such as creating a centralized door-locking system at the high school or getting walkie-talkies so school employees can communicate during a crisis. Other changes — such as fencing off the LCHS campus and possibly closing it during lunch or revamping LCUSD's visitation procedures — are more complicated.
One option being explored is barring underclassmen from leaving the high school for lunch and considering whether to eventually make an "open lunch" period a senior privilege. Group members acknowledged many of the decisions were weighty ones.
"We were thinking maybe in April all the decisions would come from all those subcommittees," said board member Joe Radabaugh, who chairs the campus security group. "Now it looks like that's getting bumped back to May."
Supt. Wendy Sinnette said the subcommittees will need to collaborate to one list of priorities and learn their associated costs so the district can include the recommendations in its Local Control Accountability Plan (LCAP) — the document that dictates how the district spends state funds from year to year.
The group that writes the LCAP must do so by late June, meaning task force members will have to hustle to develop a single, refined and visionary plan. Two more meetings are scheduled in April and May.
"I think we've identified the key issues that need to be addressed," Sinnette told the group, "The marching order to all the subcommittees is we really need to drill down … getting costs and making a clear priorities list."
LCUSD Board President Brent Kuszyk, who chairs the wellness, communication and outreach committee, said the group is moving from the brainstorming stage to creating tangible recommendations.
"Some of them are already being done, some of them are already in the works and some of them we're going to decide on," he said of the recommendations. "It's getting there."
Sinnette said the high emotions parents brought to the district last spring when the subcommittee was formed have dissipated, but the mission of keeping kids safe remains.
"I think this is still a really clear priority for the district," she said.
Twitter: @SaraCardine
---