Letter to the Editor: Deadline looms for western La Cañada residents to apply to LCUSD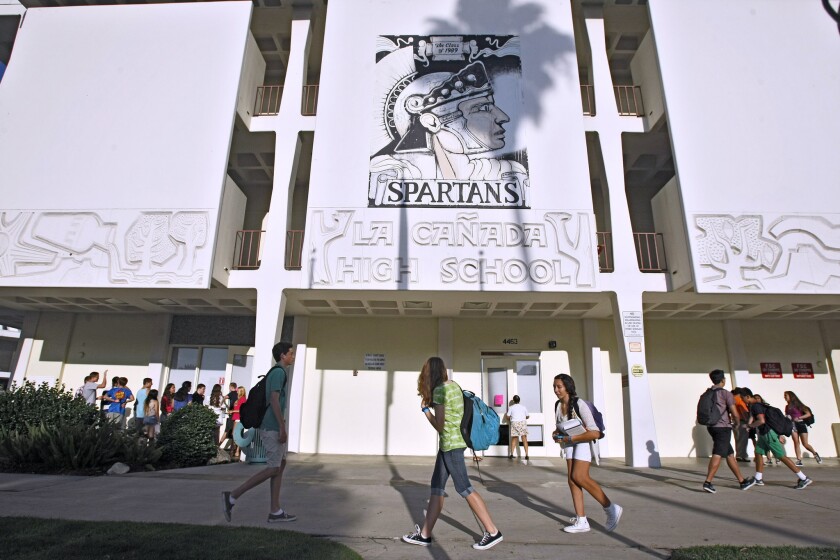 La Cañada Flintridge residents living between Pickens Canyon and Rosebank Drive have until Friday, April 24 to submit an application for their school-age children to attend La Cañada Unified School District campuses for the next school year, 2020-21. Permits will be approved and allocated based on availability of space at the various grade levels.
Only after formal acceptance into LCUSD, students would then need to apply to the Glendale Unified School District for a release. LCUSD district offices are currently closed, but applications are available on the LCUSD website and can be sent by mail. More information: www.lcusd.net.
Nalini Lasiewicz
Volunteer, UniteLCF!
La Cañada Flintridge
---